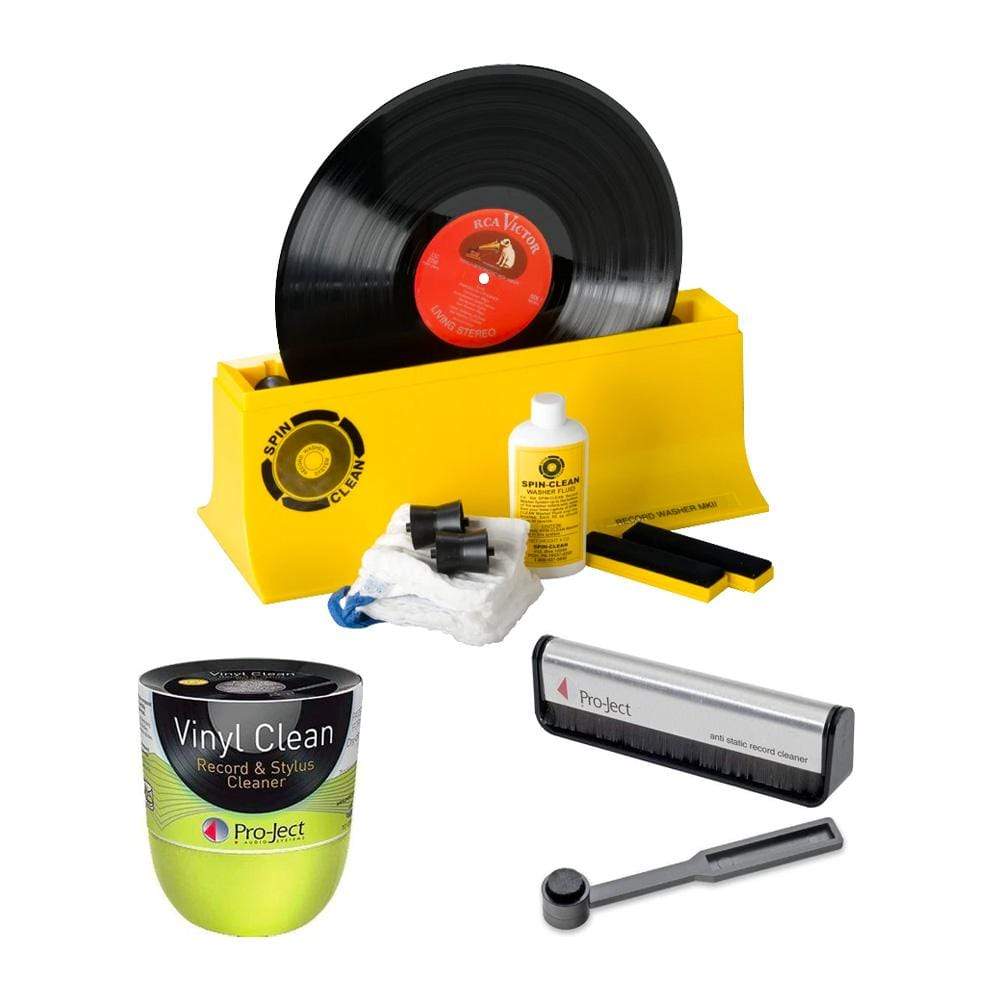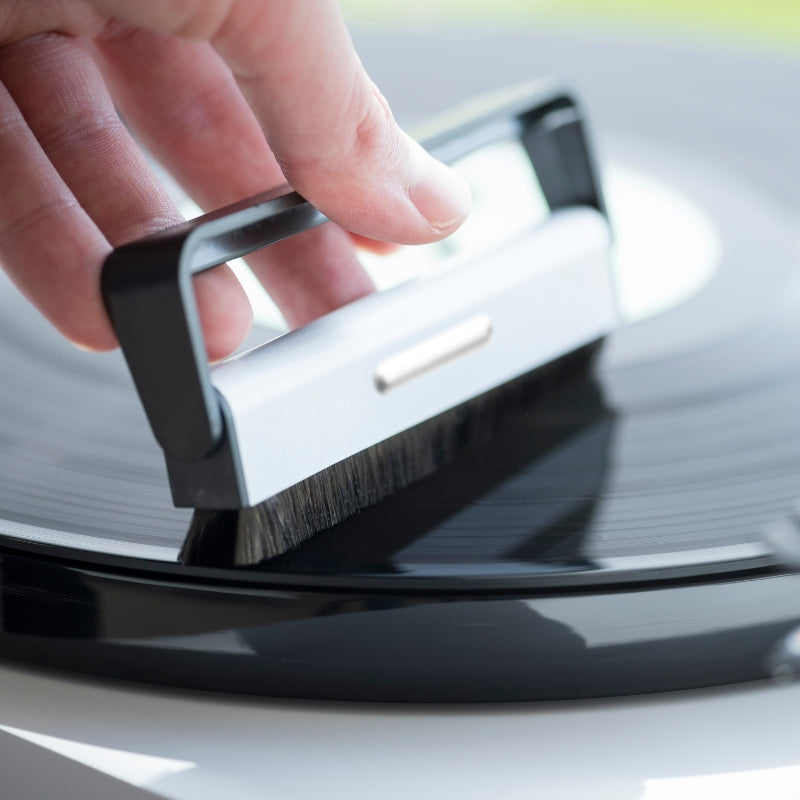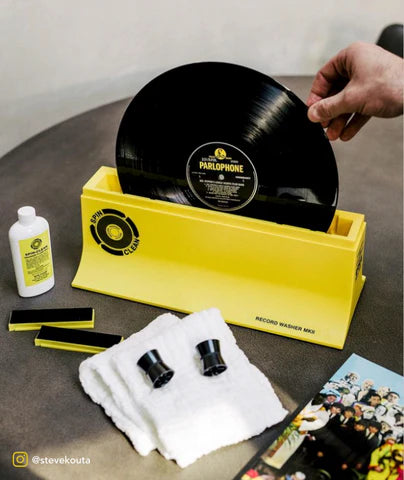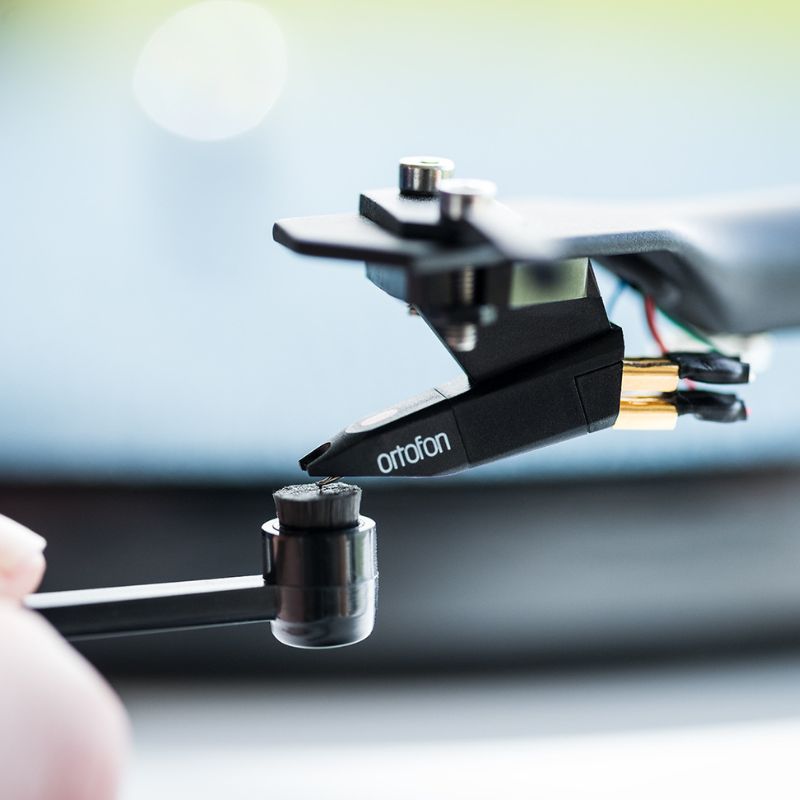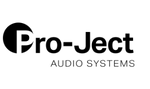 The Ultimate Vinyl Record Cleaning Kit
---
Pro-Ject Audio turntables and electronics are covered by a 2 year warranty from date of purchase.

Speakers are covered by a 5 year warranty from date of purchase.

Vacuum tubes used within components (such as the Tube Box S2) are covered for 90 days from date of purchase.
We offer free shipping on any product over $99. For full details please see our Shipping Policy.

Our returns policy lasts 30 days. If 30 days have gone by since your purchase, unfortunately, we may not be able to offer you a refund or exchange. For full details please see our Refund Policy.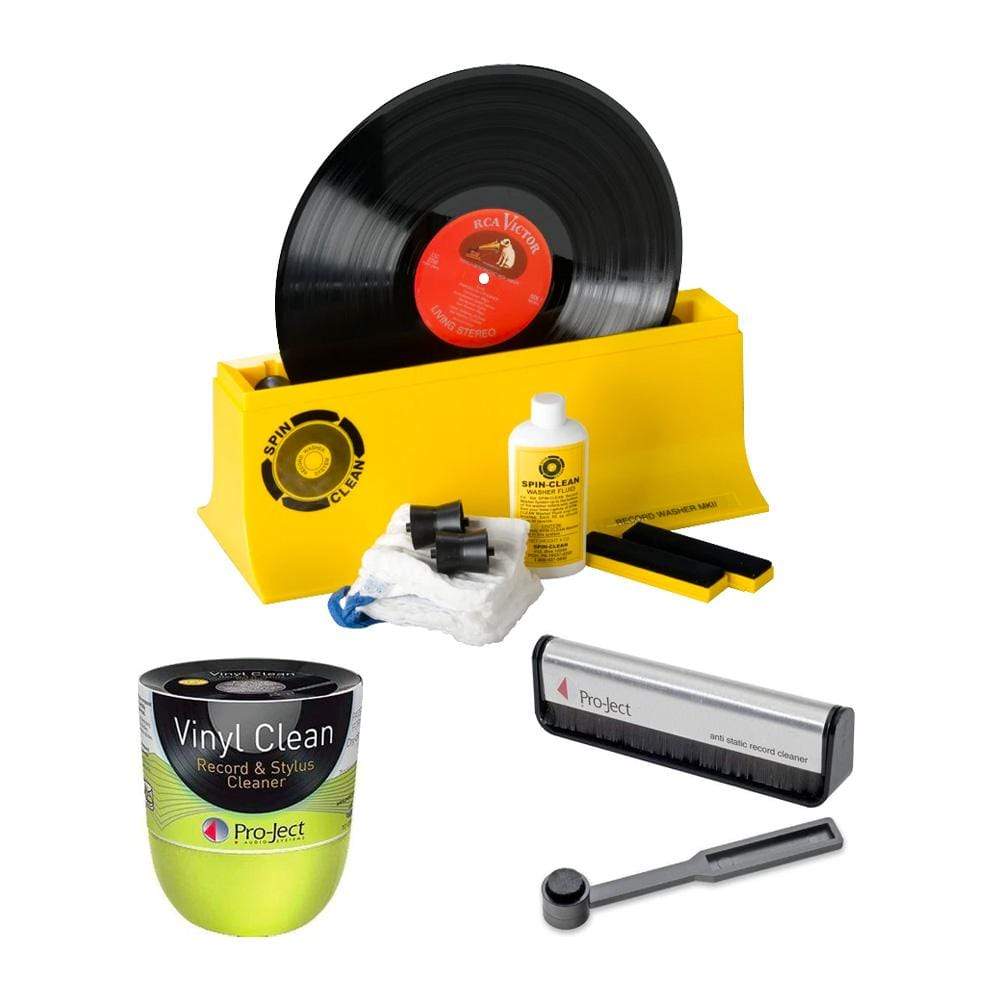 The best way to maintain your turntable and vinyl collection.
Rescue your record collection, and treat your vinyl right with this analogue first aid kit. Keep your turntable clean, tight, and sharp with this specially-assembled set of tools, so your collection sounds better and lasts longer.
Items included in the pack:
How To Use This Pack:
This has been put together by us here at LENC as your complete 'vinyl maintenance program' - designed for you to be able to quickly and easily clean your records and stylus at the correct intervals to make sure you are getting the best performance possible, and protecting your investment as best you can! 
Follow the cleaning schedule below for best results:
1.)

Every Single Play

| Brush-It:
Use the record cleaning brush every time you play your record. It is quick and easy to do and will prevent any loose dust gathering and turning into deeper set grit.
2.)

Every 2 to 4 Plays

| Clean-It:
Use the stylus cleaning brush after every 2 to 4 records you spin to make sure there is no loose dust or grime building on your turntable needle.
3.)

Every 4 to 6 Plays

| Vinyl Clean Grit Remover:
This brilliant 'record cleaning goo' is an easy and effective way to give your vinyl a deeper clean than the simple brush. This will get into the grooves of your record and lift some of the grime that inevitably builds up and impacts your sound quality (and can even damage your stylus)
4.) Every 8 to 10 Plays | Spin-Clean:
This is one of the most effective and best value vinyl cleaners on the market, and will give your vinyl the bath of a lifetime! Use this nifty little system every 8 - 10 plays to get your vinyl in tip-top shape.
Read more about each piece below:
S
pin
-C
lean
 R
ecord
 W
asher
 S
ystem
 MK II
The Spin Clean system is the easiest, most effective, and most affordable solution to cleaning your records and ensuring the cleanliness of your turntable. And unlike other record cleaning machines, the Spin Clean Record Washer MK II enables you to clean both sides of your record at once with unparalleled results.
P
ro-Ject Vinyl Clean Groove Grit Remover
This odd little ball of goop will do wonders for those musty crate-digging finds. Just roll it gently over the record grooves, and it'll get rid of dust, grit, and grease imprints from the surface of your records, without leaving any traces behind. Clean records not only sound better, but they also last longer too!
P
ro-Ject Clean-It Stylus Cleaning Brush
Your stylus (a.k.a the needle) picks up every last bit of fluff and dust that might be trapped in the grooves of your record collection. That means the stylus gets clogged up, and you hear less of your favourite albums. This carbon-fiber stylus brush will gently clear away the debris so you won't miss a single note.

P
ro-Ject Brush-It Record Cleaning Brush
This brush is disrespectful to dirt and dust that creeps into your collection and wrecks your records. With lightweight carbon-fibre bristles, a gentle sweep of the brush will clean out the fiddliest parts of the groove to make your vinyl sparkle again.
This product is rated 5.0 of 5.0 stars.
It has received 2 reviews.
best thing since sliced bread
I love the Ultimate Vinyl Record Cleaning kit. So easy to use and it has brought to life, with new clearer sound, some of my old dirty records. Even those that were family hand-me-downs which we thought we would never hear clearly. Our whole family has one now and we are all really happy. Its definitely worth the investment for those who love the warm sound and experience of playing a record.
Great little kit
Makes cleaning those old vinyl a breeze.
WHILE YOU ARE BROWSING
You may also like