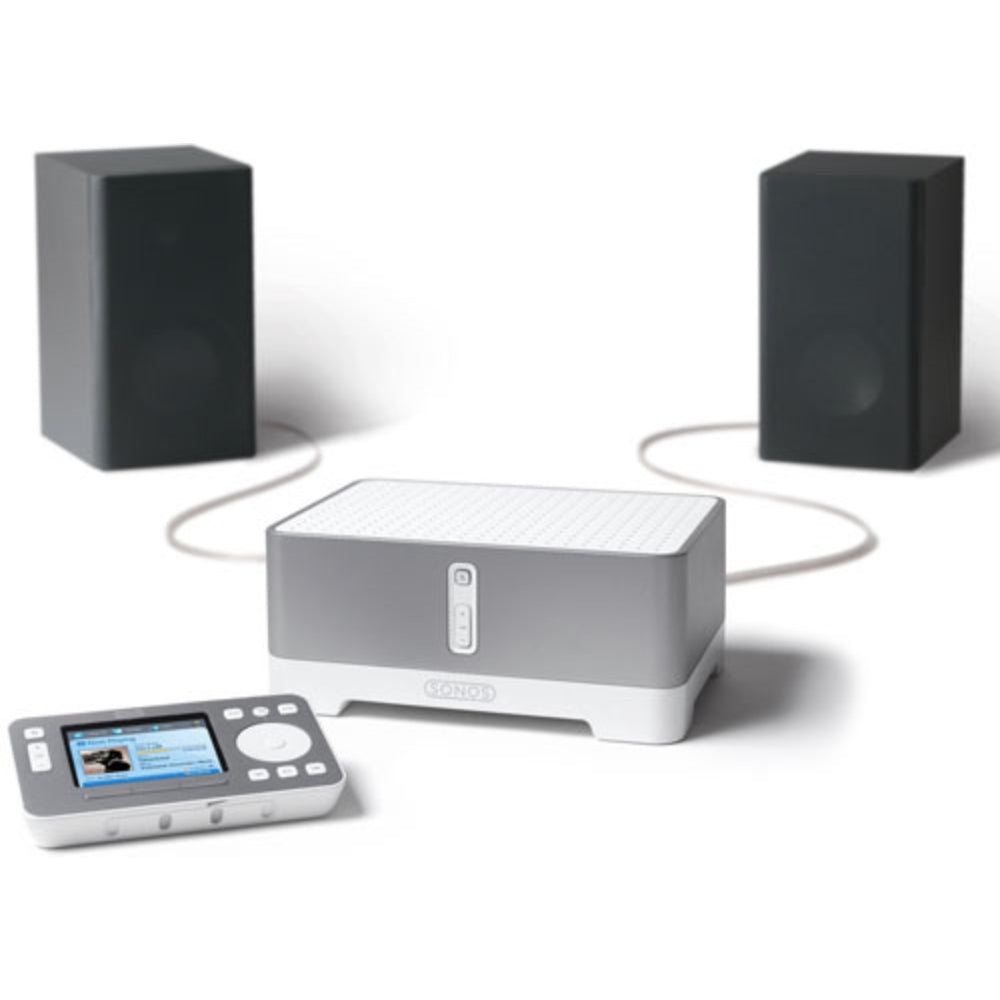 The Sonos story
A new way of listening
It started with four; John MacFarlane, Tom Cullen, Trung Mai, & Craig Shelburne.

In 2005, Sonos introduced its first wireless speaker, the Sonos Digital Music System. The system allowed users to stream digital music from their computers to multiple speakers located in different rooms of the house. The Sonos system was praised for its ease of use& high-quality audio, and it quickly gained a loyal following.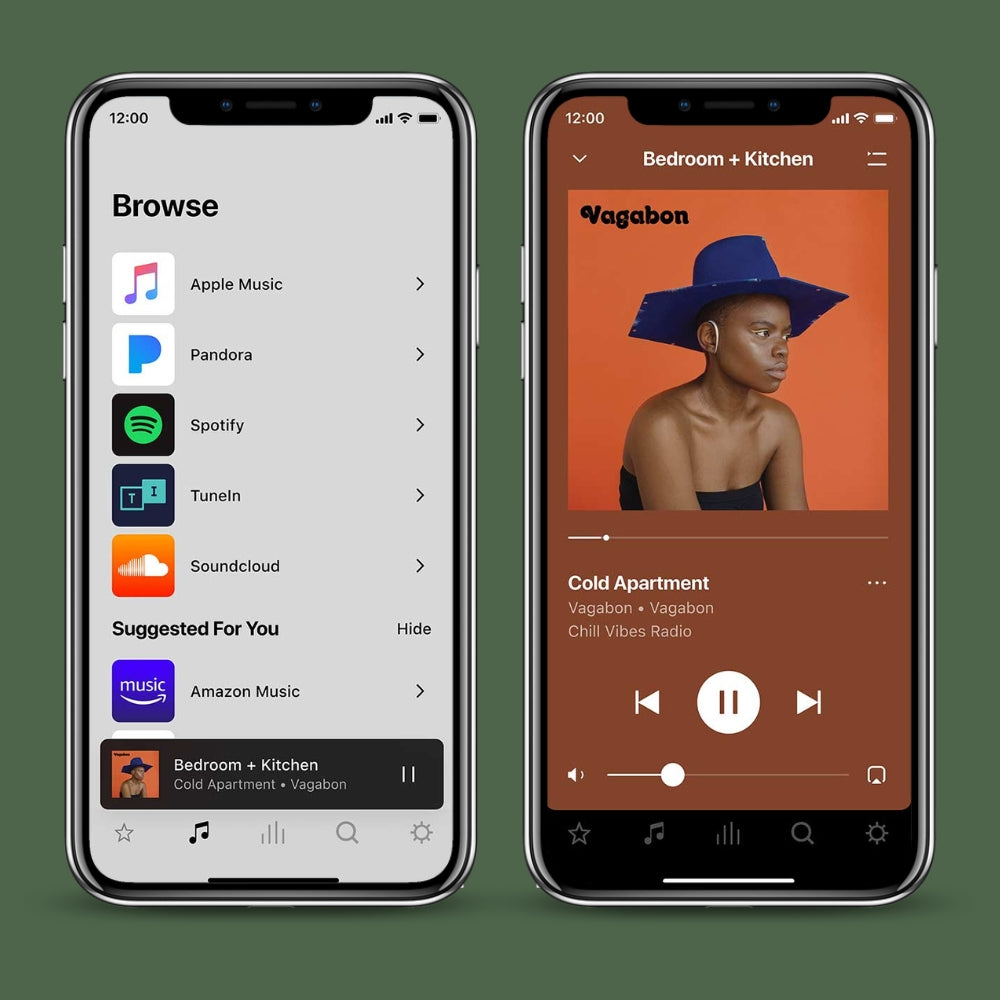 The Sonos story
Budding friendships
Over the years, Sonos has partnered with major music streaming services such as Spotify, Apple Music, & Pandora, among others, to provide users with access to a vast library of music.

This integration has made Sonos one of the most versatile & user-friendly wireless audio systems on the market.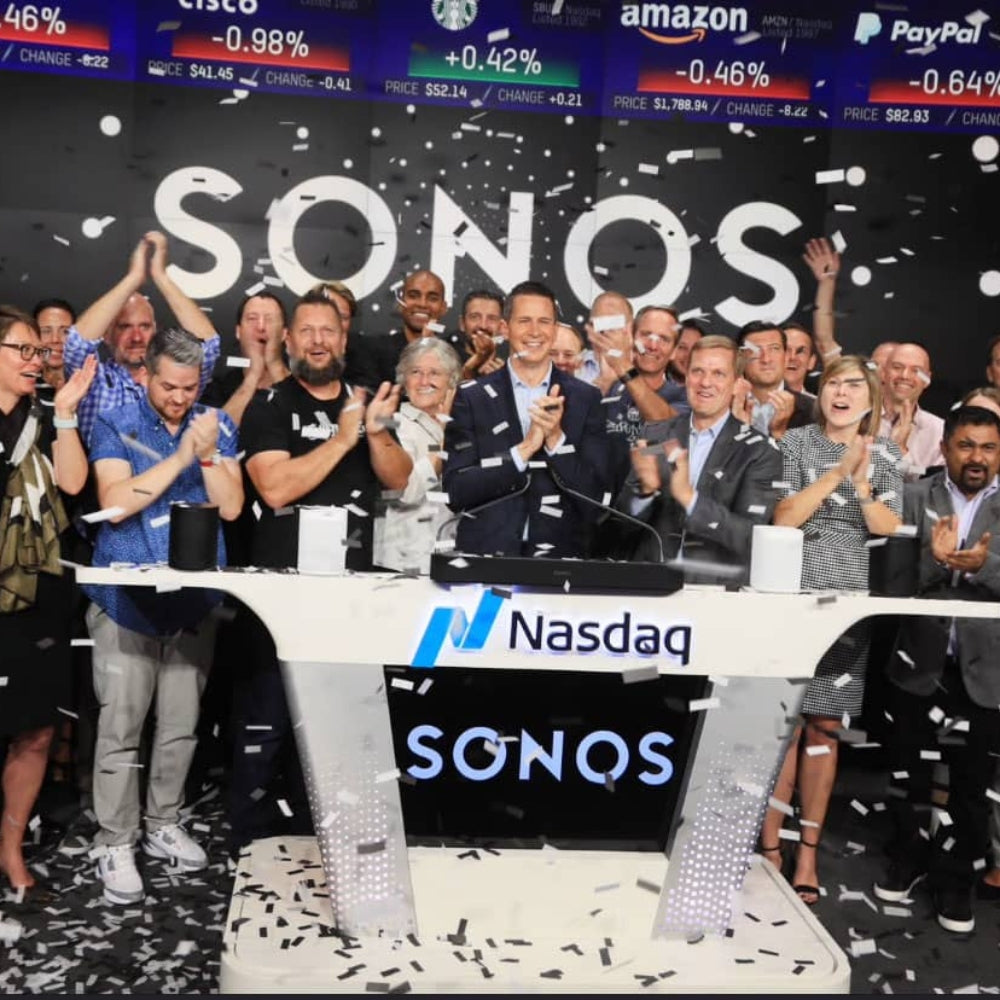 The Sonos story
Going public
In August 2018, Sonos went public with an initial public offering (IPO) on the Nasdaq stock exchange. The IPO was considered a success, with the company raising $208 million and its shares soaring more than 30% on the first day of trading.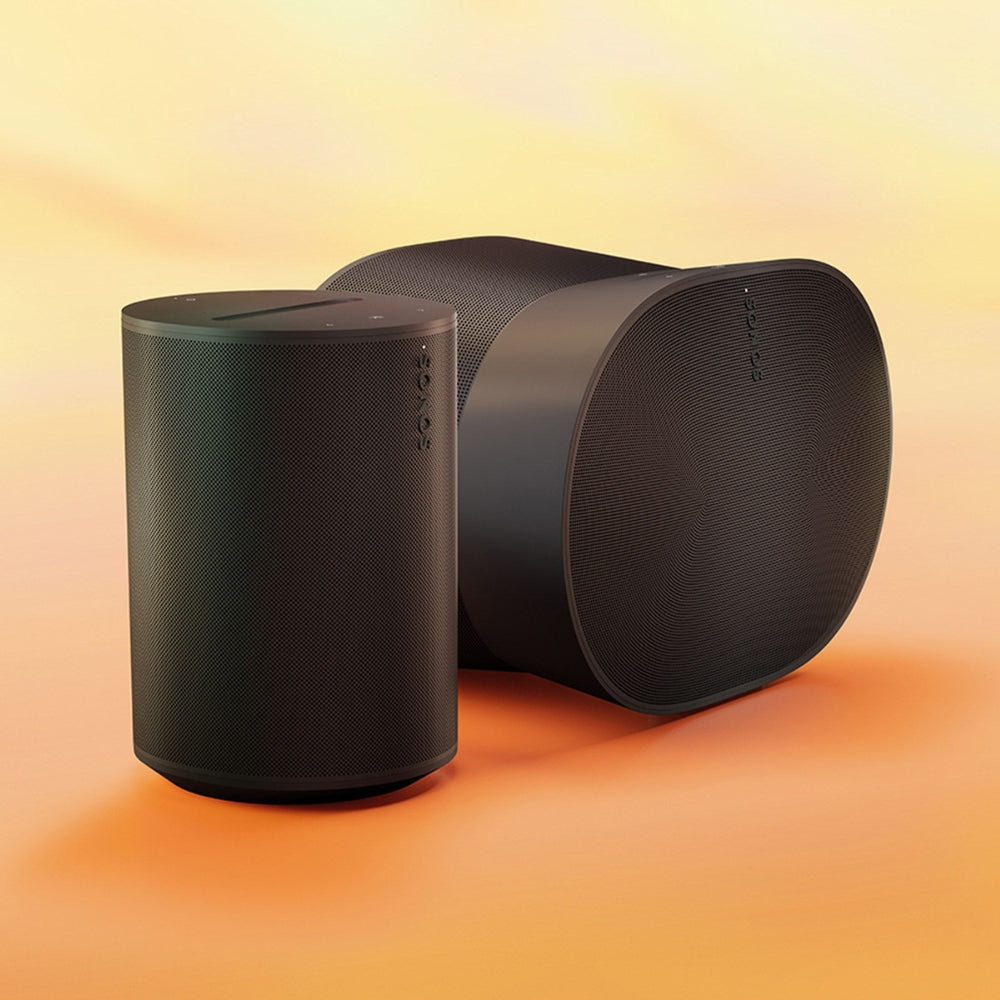 The Sonos story
Keep innovating
Today, Sonos is a leading player in the wireless audio market, with a wide range of products that cater to different needs and budgets. The company continues to innovate & expand its product line, with recent releases such as the Sonos Roam portable speaker & the Sonos Beam soundbar with built-in Amazon Alexa and Google Assistant.

Sonos is also focused on enhancing the user experience by improving its software and developing new features such as high-resolution audio support & voice control.