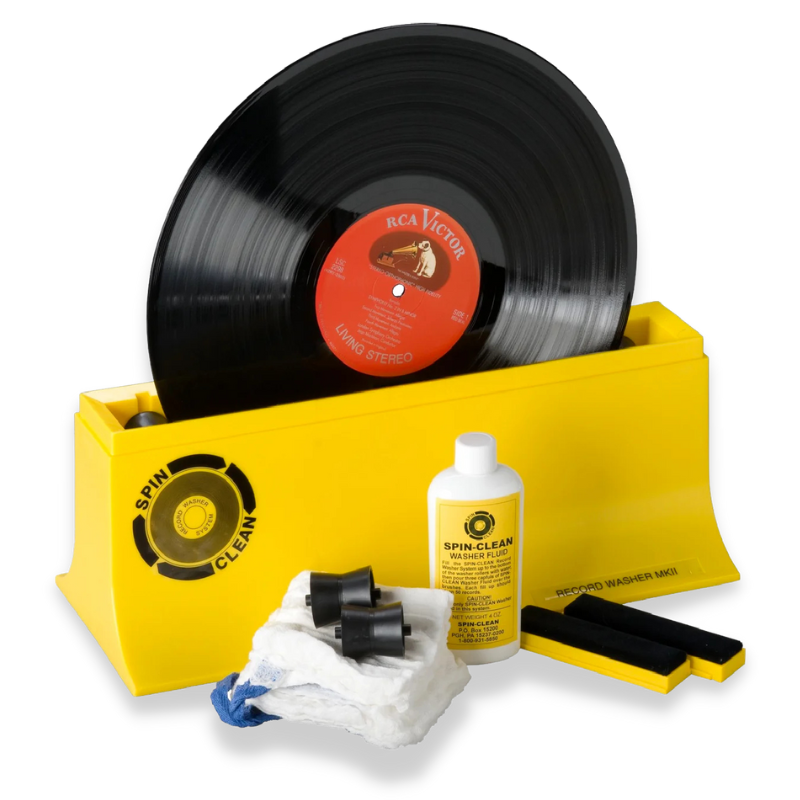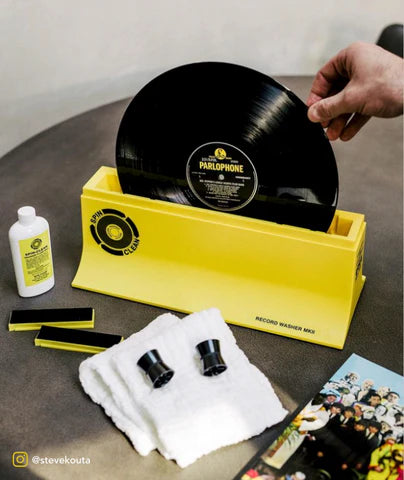 Spin-Clean Record Washer System MK II
---
Spin-Clean Australia's warranty covers all products, excluding accessories, by warranty for 1 year from date of purchase.
We offer free shipping on any product over $99. For full details please see our Shipping Policy.

Our returns policy lasts 30 days. If 30 days have gone by since your purchase, unfortunately, we may not be able to offer you a refund or exchange. For full details please see our Refund Policy.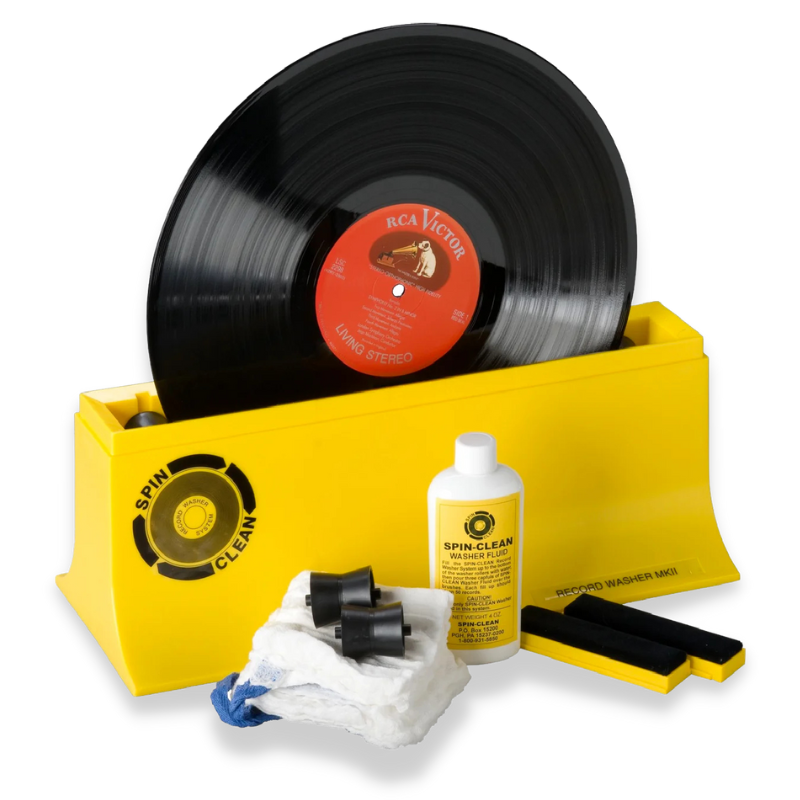 Spin-Clean Record Washer System MK II
Anyone who has used the conventional brush-type or spray-and-wipe record cleaners knows how awkward they are and that they have limited ability. Simply put, these other cleaners do not remove all the dirt, dust, and grime out of the grooves of your old records.


The Spin Clean system is the easiest, most effective and most affordable solution to cleaning your records and ensuring the cleanliness of your turntable. And unlike other record cleaning machines, the Spin Clean Record Washer MK II enables you to clean both sides of your record at once with unparalleled results.
Your albums and singles will sound as they were intended to, offering the highest fidelity and most superb acoustic sound.  If you've been looking for the ultimate solution in how to clean vinyl records, your search is over. 
Spin-Clean® is the best vinyl record cleaner on the market.


What's In The Box?:
Washer Basin and Lid
Washer Fluid 4oz
One Pair Brushes MKII
One Pair Rollers MKII
Two Washable Drying Cloths
Features:
EASY TO USE - Easily deep-clean both sides of your vinyl records at the same time. No power or installation required. Don't worry about the noise of motorized vacuum record cleaning system.
CLEANS ALL VINYL TYPES - Spin-Clean washes 33, 45, and 78 records. With the Deluxe Kit, you'll have enough materials to clean up to 6300 records! Compact size to allow for easy storage.
PROPRIETARY CLEANING SOLUTION - Spin-Clean operates using specially formulated alcohol-free, new MK3 vinyl record cleaning fluid (4oz). Cleaning solution is a concentrate not viable on its own. It needs to be diluted in the base of the spin clean.
MADE IN USA - Limited Lifetime Warranty.
With our patented Spin-Clean® MKII Record Washer Deluxe Kit, you'll have everything you need and more to clean and maintain your LPs.
Whether you're a beginner or have been collecting vinyl records for years, the MKII is incredibly effective, easy to set up and use, and offers tremendous value.
Note: Spin-Clean is best used with distilled water.
This product has no reviews yet.
WHILE YOU ARE BROWSING
You may also like