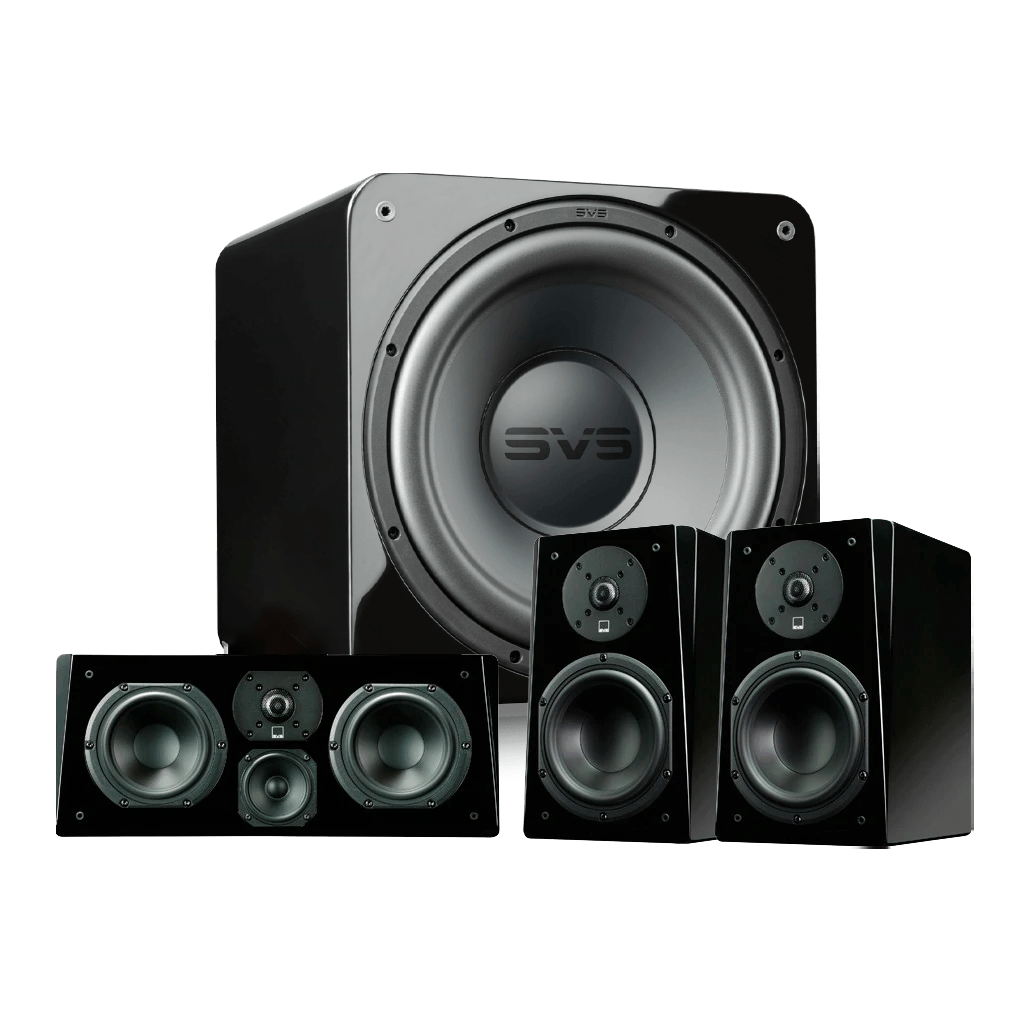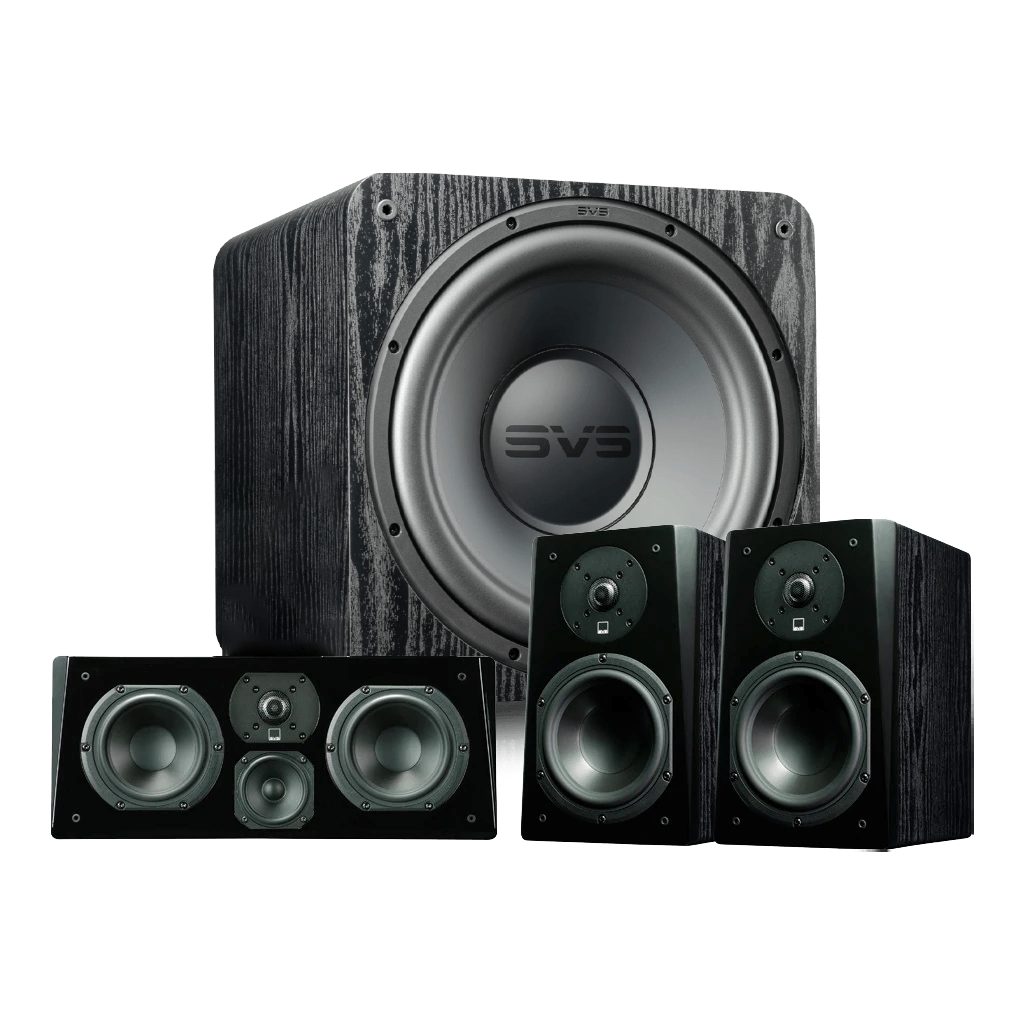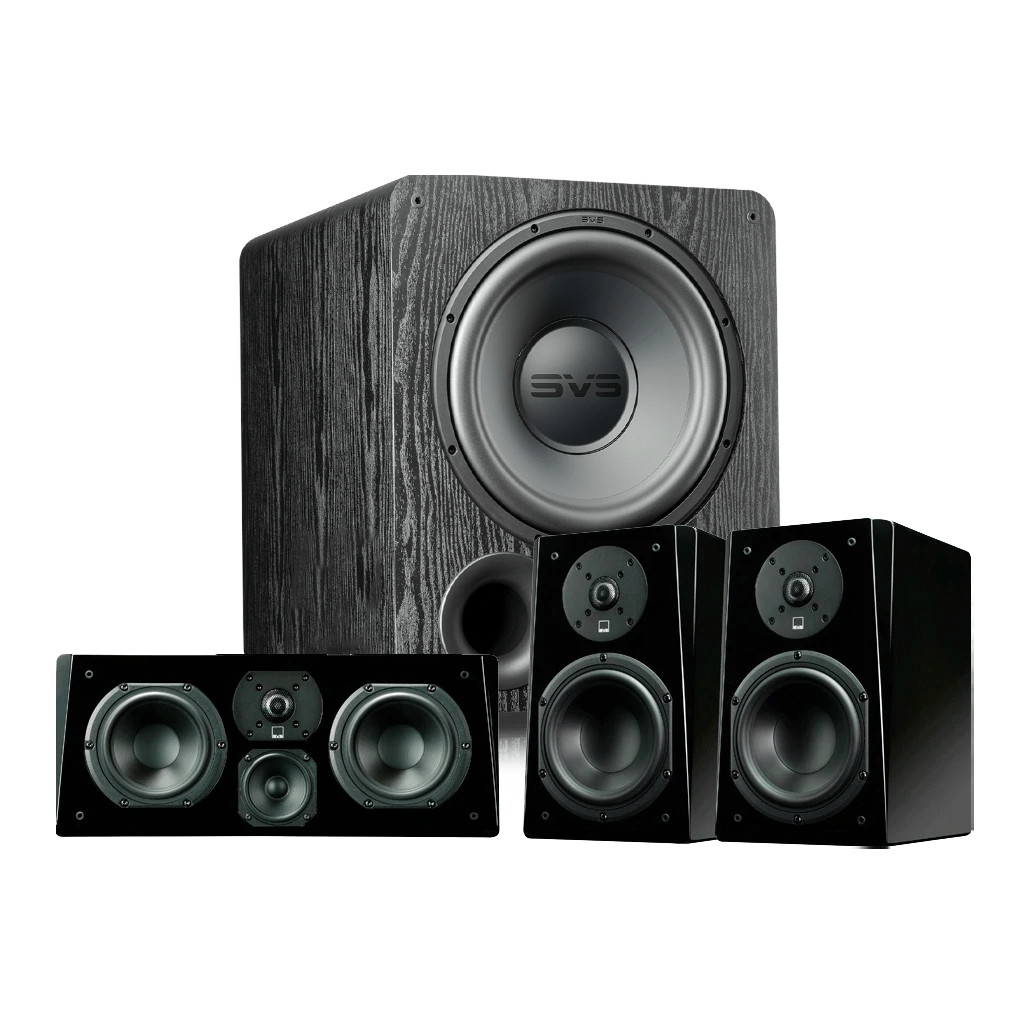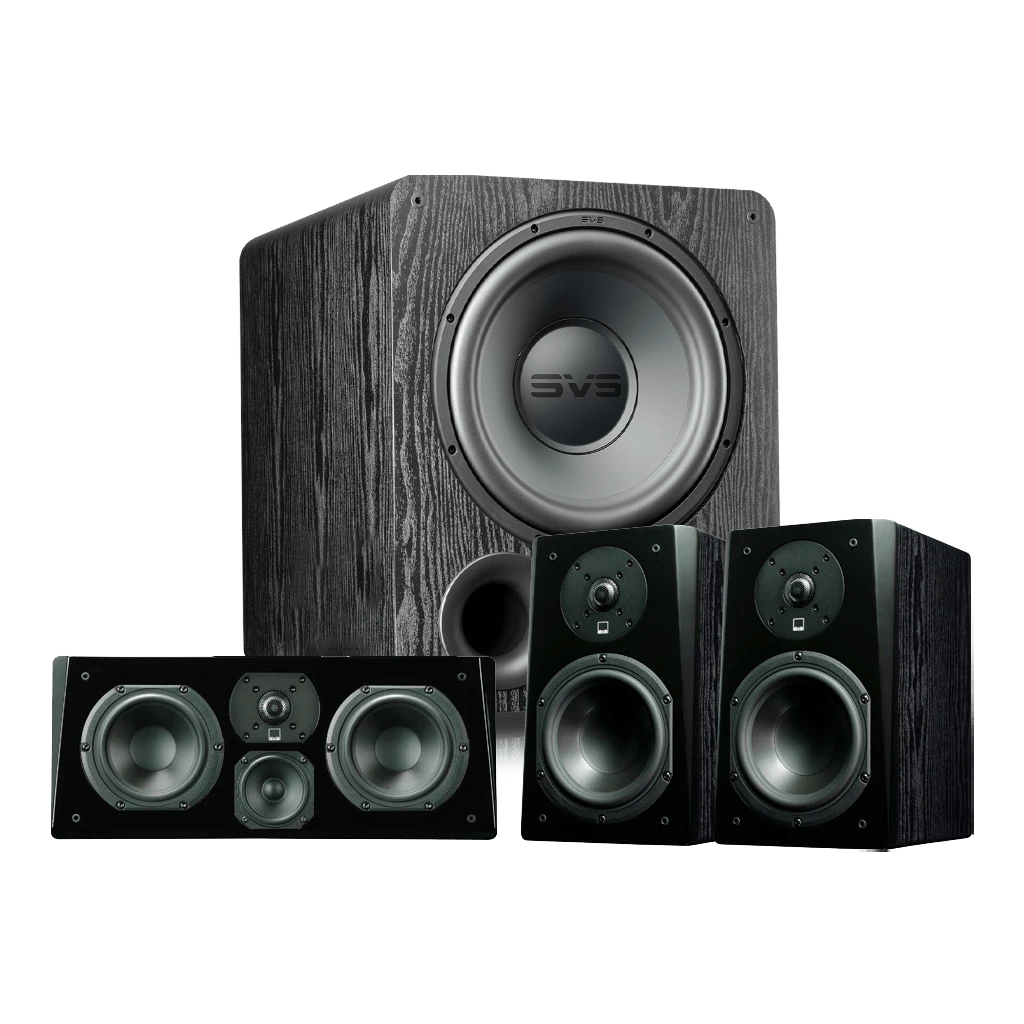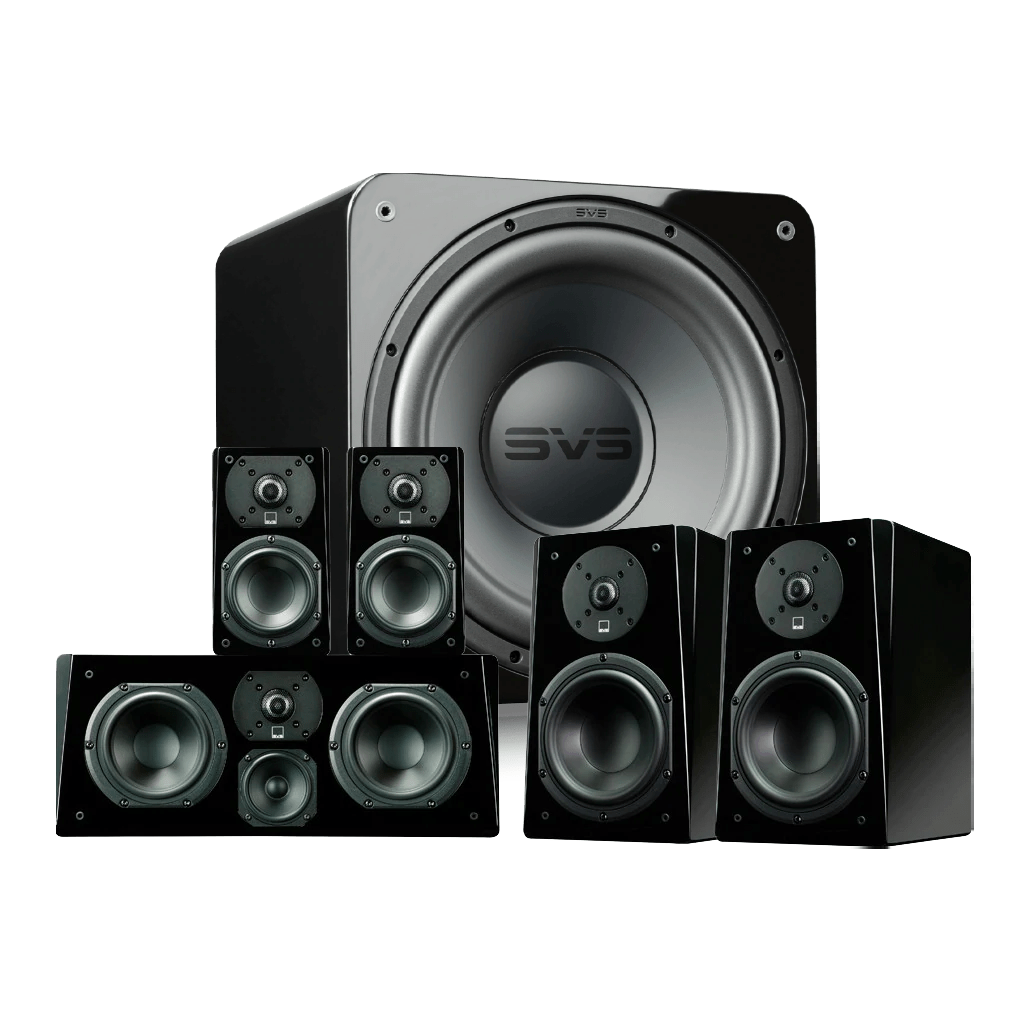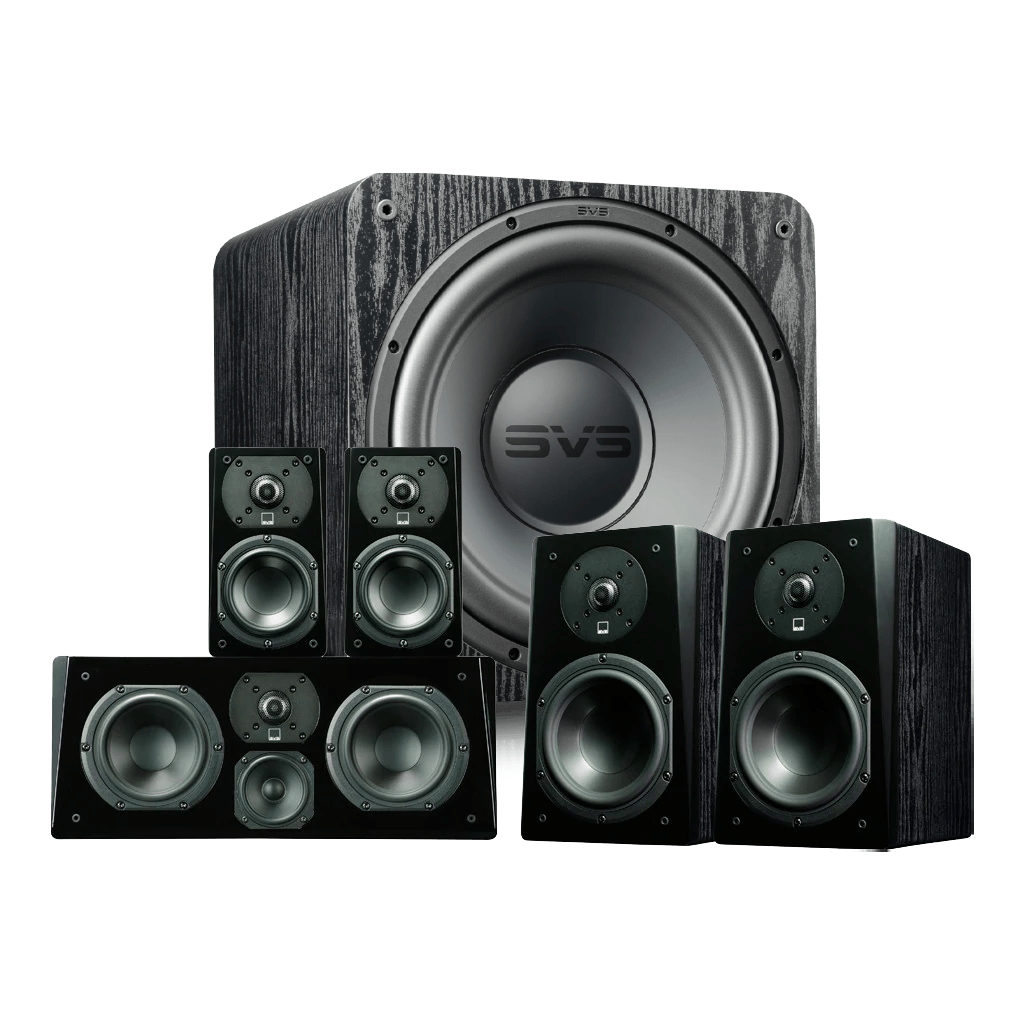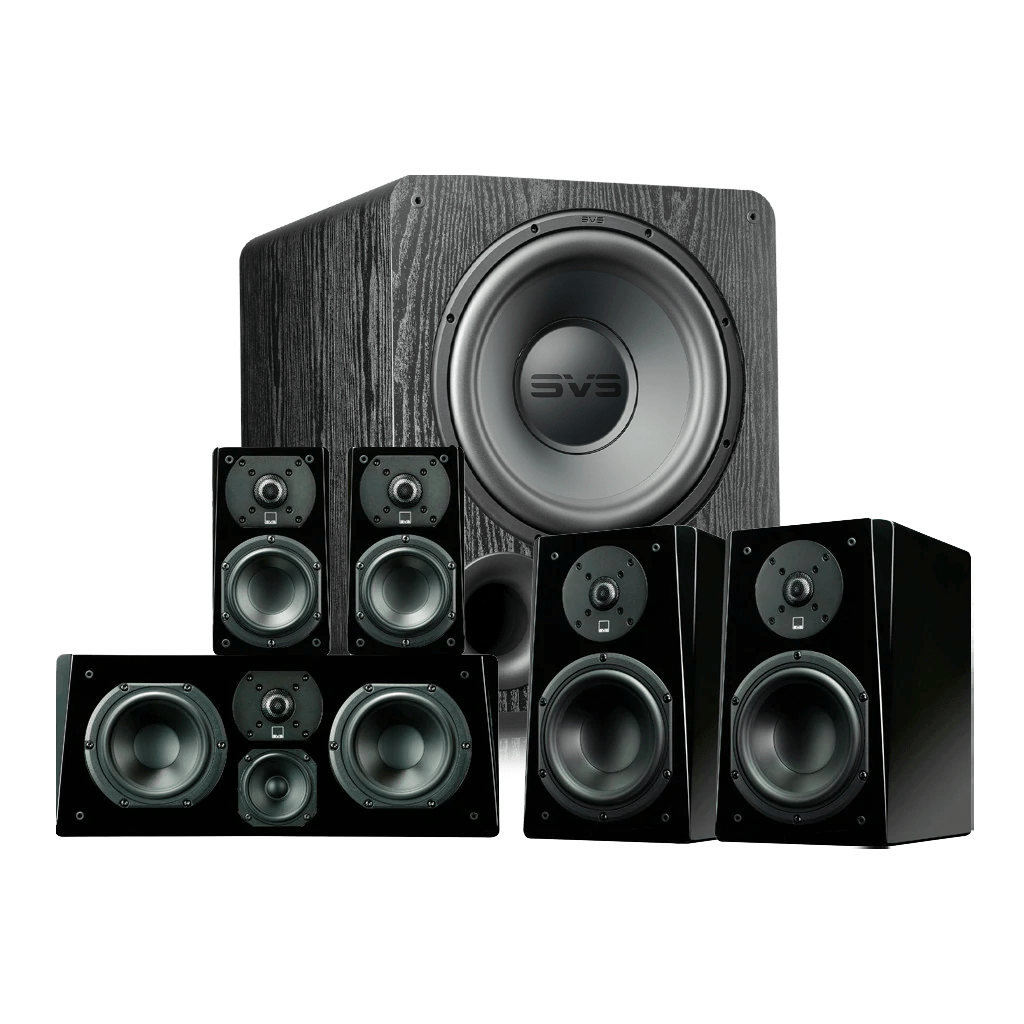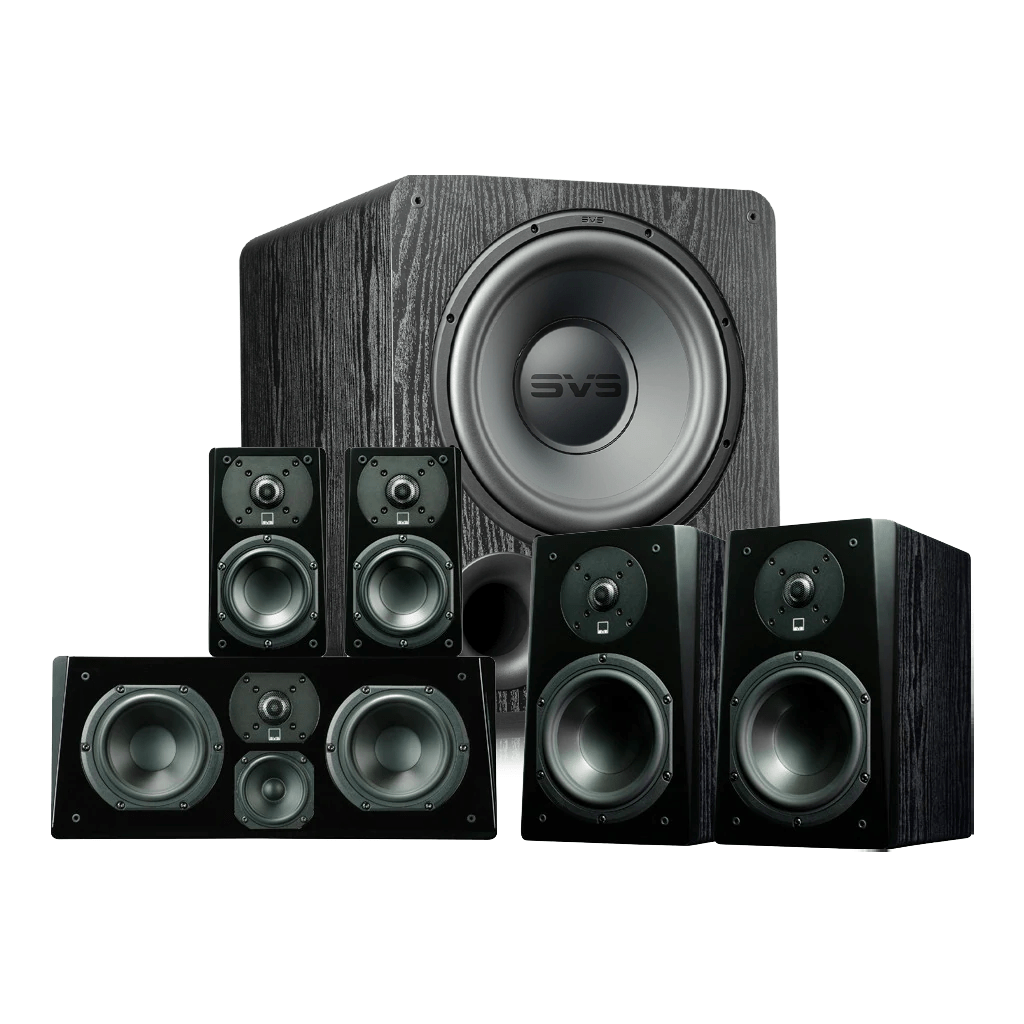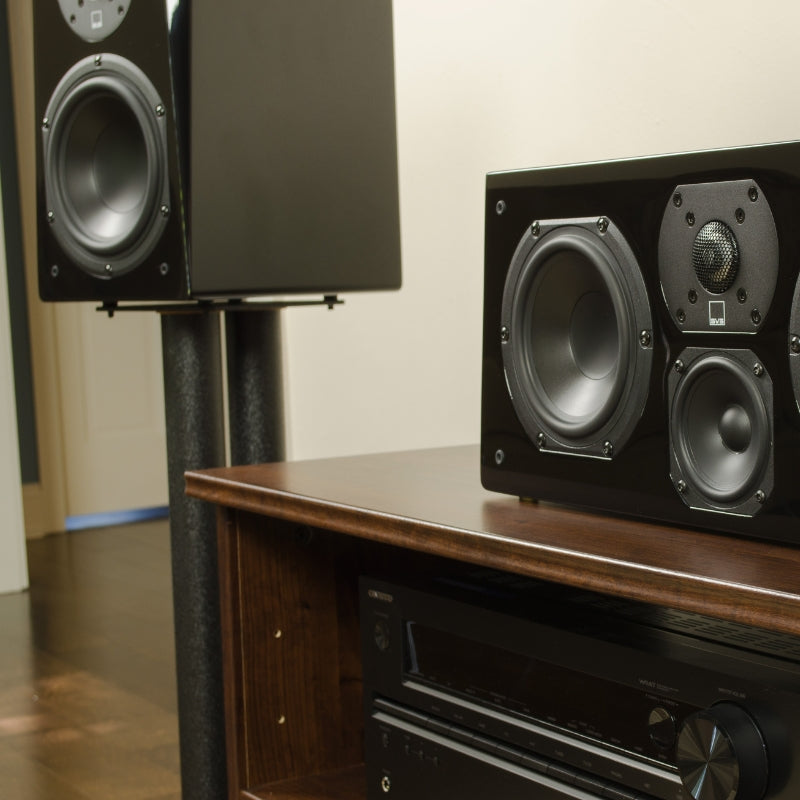 SVS Prime Bookshelf Surround System
---
SVS Australia's warranty covers all products, excluding accessories, by a warranty for 5 years from date of purchase.
We offer free shipping on any product over $99. For full details please see our Shipping Policy.

Our returns policy lasts 30 days. If 30 days have gone by since your purchase, unfortunately, we may not be able to offer you a refund or exchange. For full details please see our Refund Policy.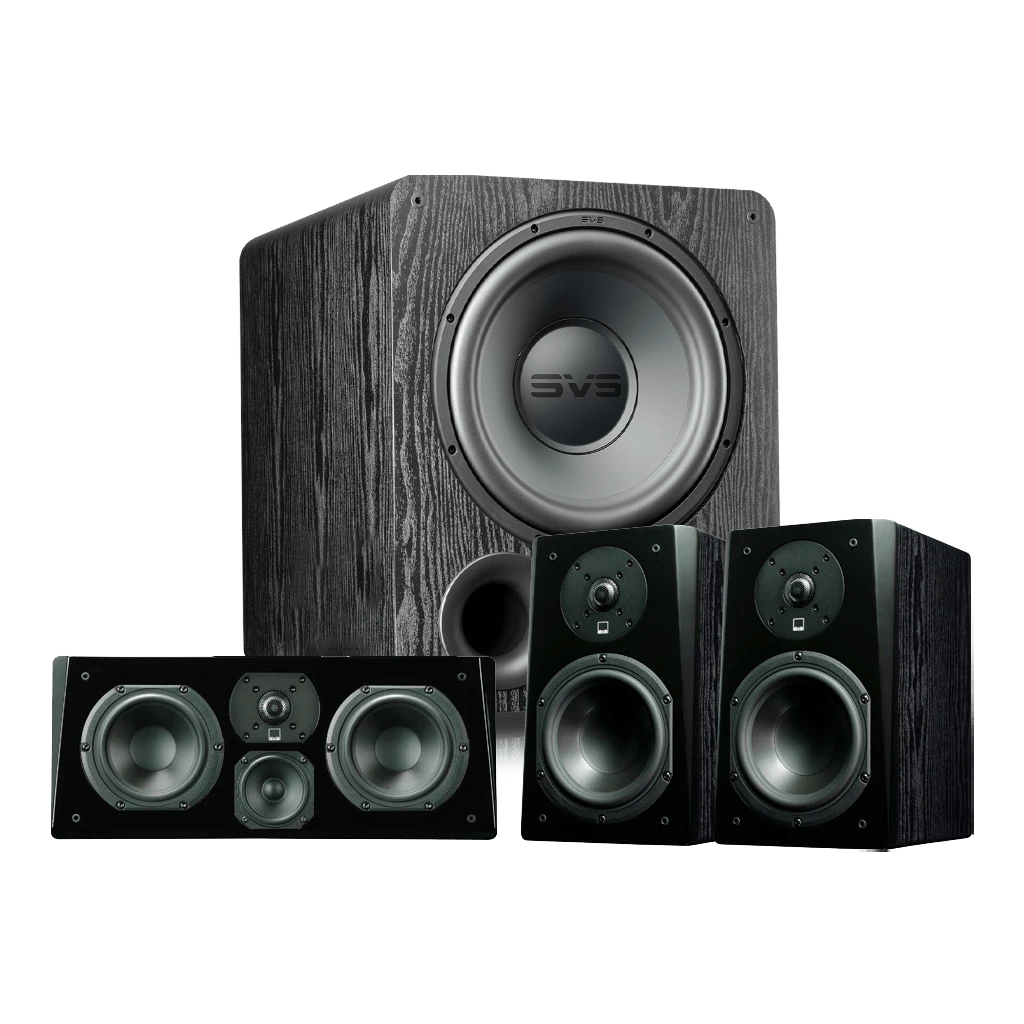 SVS Prime Bookshelf Surround System
The SVS Prime Bookshelf Surround Sound System is a décor friendly speaker system that delivers all the audio impact, detail, and high end design elements of a world-class home theater speaker system at an inclusive price.
Items included in the pack:
SVS Prime Bookshelf:
Designed for two-channel purists and home theater fans alike, there simply isn't a finer bookshelf monitor available at even twice the price. Equally adept up front in home theater or 2-channel settings, or even as a surround speaker. No matter what your listening preference, the Prime Bookshelf is the most flexible performer in the Prime speaker line. The handsome styling and high-end finishes result in a premium look that inspires pride—even before you've hit the power button. Matched with both the Prime and Ultra Center, Prime Satellites, and SVS subwoofers, the Prime Bookshelves can be the cornerstone or a stunning supportive element to any audio system. 
In a 2-channel setting, Prime Bookshelf delivers a full and rich stand-alone audio experience with a 6.25" woofer for deep and articulate bass and a 1" aluminum dome tweeter for air presentation and unrivaled highs —true to the legacy of high-end, 2-way monitors. Stereo purists will rejoice at the amazing imaging, soundstage and fidelity delivered by the Prime Bookshelf. Whether you're kicking back Saturday evening with a single malt and Dylan, or enjoying freshly ground coffee Sunday morning with Brubeck – the Prime Bookshelf has it covered.
SVS Prime Center:
A center speaker has a challenging part to play. It has to be a soloist—delivering clear and natural dialogue across a broad soundstage. A split second later, it has to fill the role of back-up band—melding with the ambiance of the environment to contribute realism in movies and music. The Prime Center delivers on both of these demands with world-class precision via its 1" aluminum dome tweeter, dedicated and independently sealed 3.5" midrange driver and dual 5.25" woofers – a true three-way design that is a rarity for center channel speakers in their price class. Voicing is neutral and natural, bringing dialogue and vocals forward just enough to be clear and intelligible. Yet, when called on to play its part in transitions—like a jet fighter soaring across the sky from left rear channel to front right—it blends in to create a smooth, realistic transition. Elegantly styled like its Prime siblings, the Center will look beautiful in any listening environment.
SVS PB-1000 Pro Subwoofer:
Breathtaking bass and stunning musicality from a compact 13-inch enclosure with state-of-the-art features that redefine subwoofer performance at their price and beyond. A true powerhouse with legendary pedigree that punches well above its class, the SB-1000 Pro subwoofer features a 325 watts RMS, 820+ watts peak power Sledge amplifier with fully discrete MOSFET output and sophisticated 50 MHz DSP for pristine, room-energizing bass. A reimagined 12-inch high-excursion driver takes control of a room with heart-pounding, tonally accurate low end for more immersive listening experiences. Also includes SVS subwoofer DSP smartphone app for convenient tuning and control.
SVS SB-1000 Pro Subwoofer:
Room-shaking output well below the threshold of audibility, with pinpoint control and accuracy, the PB-1000 Pro obliterates performance expectations for subwoofers anywhere near the price. A reimagined 12-inch high-excursion SVS driver is married to a reference 325+ watts RMS, 820+ watts peak power Sledge amplifier with fully discreet MOSFET output for stunningly immersive cinematic bass. PB-1000 Pro is optimized with a new dual-port cabinet design for effortless bass with vanishingly low distortion and features the SVS Subwoofer DSP smartphone app for convenient tuning and control.
SVS Prime Satellite: 
From the moment you feel the weight of the Prime Satellite Speaker, it becomes clear that no satellite speaker has ever offered this level of audiophile design, high-end components and precise build quality. Jets thunder through the sky. Bullets graze your ears. Prime Satellites simply outclass the tiny and tinny surround speakers designed to be more form than performer. Prime Satellites revolutionize surround speakers—in fact, they employ many of the same components as their bigger brothers in the Prime and Ultra lines.
Strategically placed, Prime Satellites create awe-inspiring realism and seamless sonic transitions from front- to-back and side-to-side. When the lights dim and the score fades in, they flood your room with dynamic audio realism and action. Painstakingly voiced and sonically matched, Prime Satellites are designed to blend with SVS towers, bookshelves, or in a system all their own for endless listening possibilities.
This product has no reviews yet.
WHILE YOU ARE BROWSING
You may also like