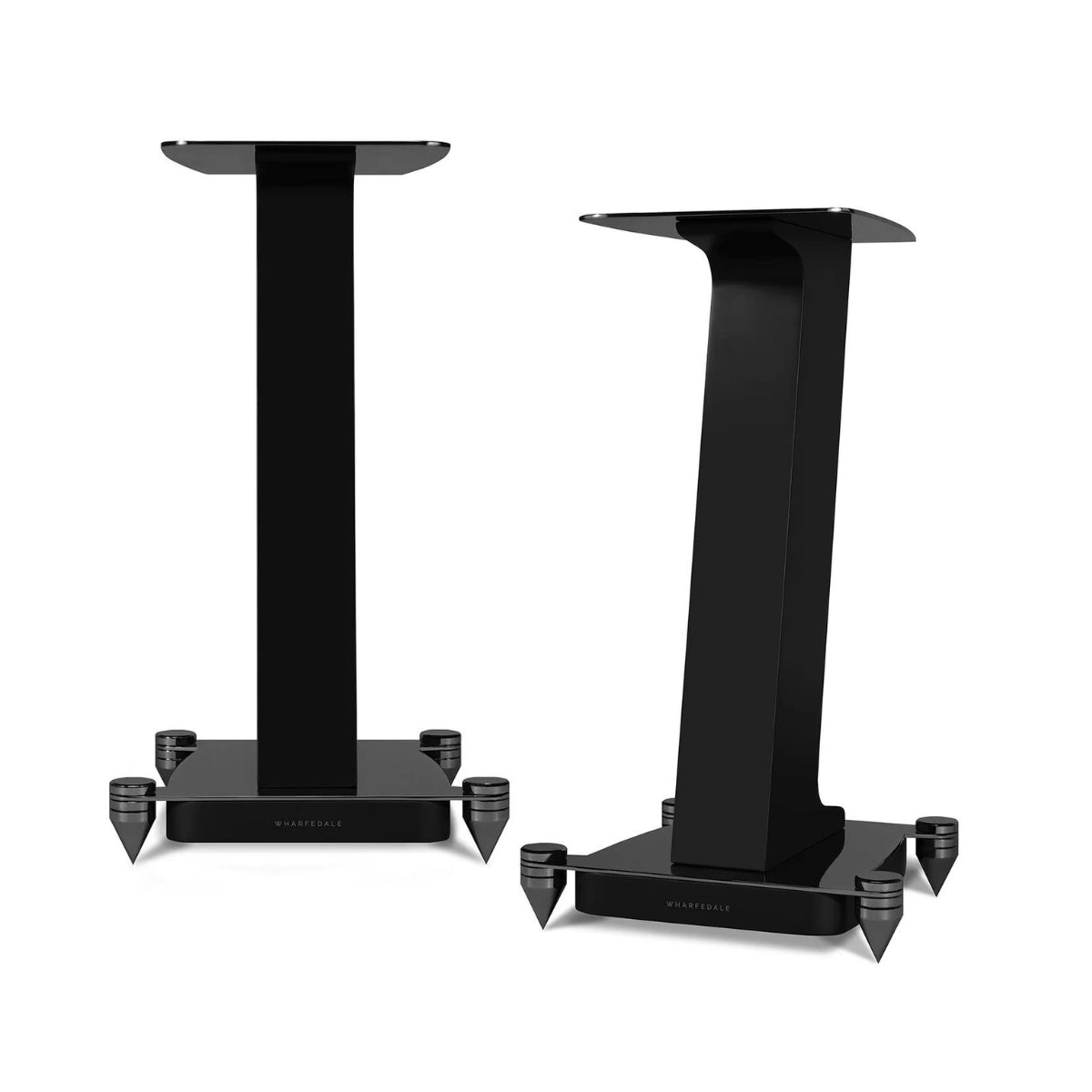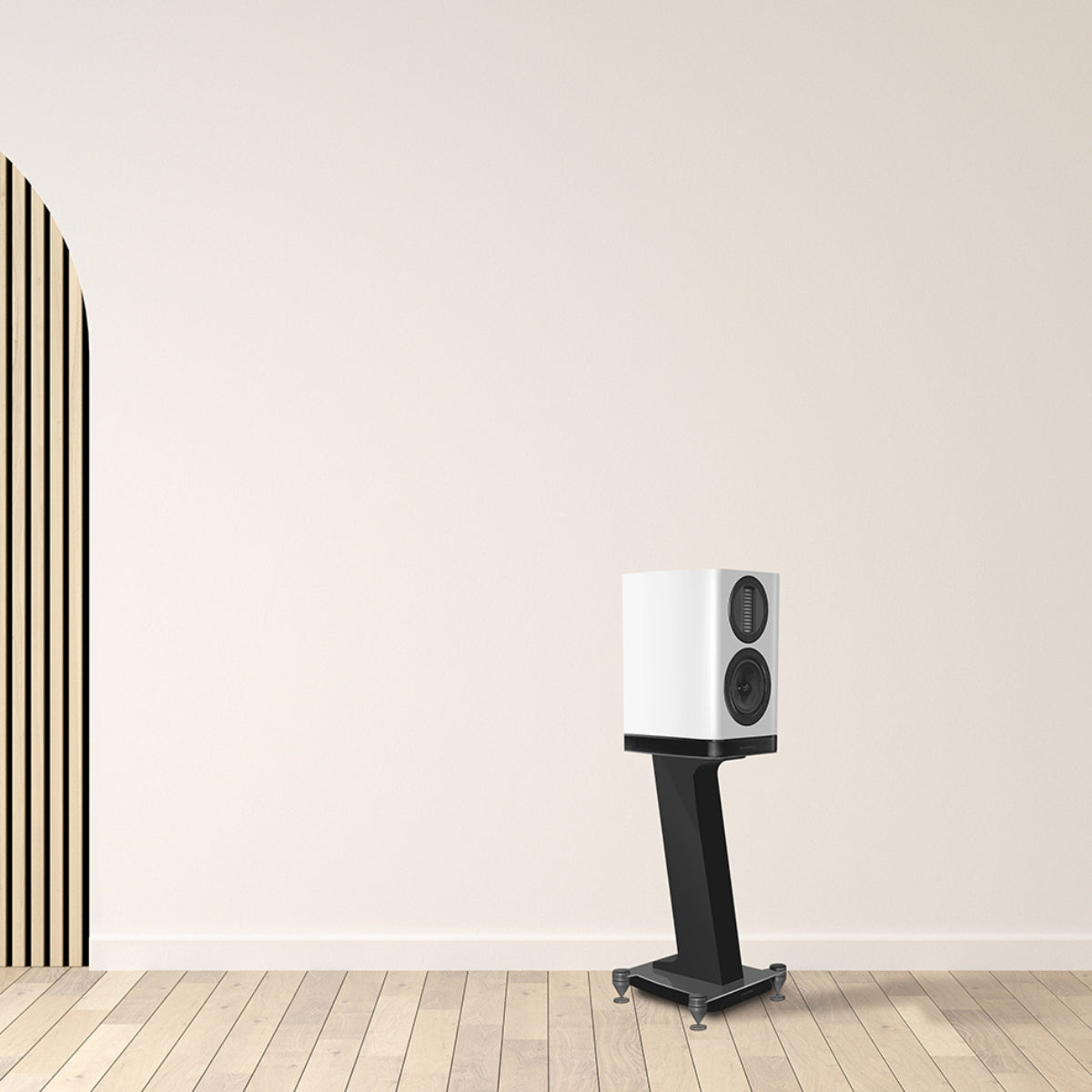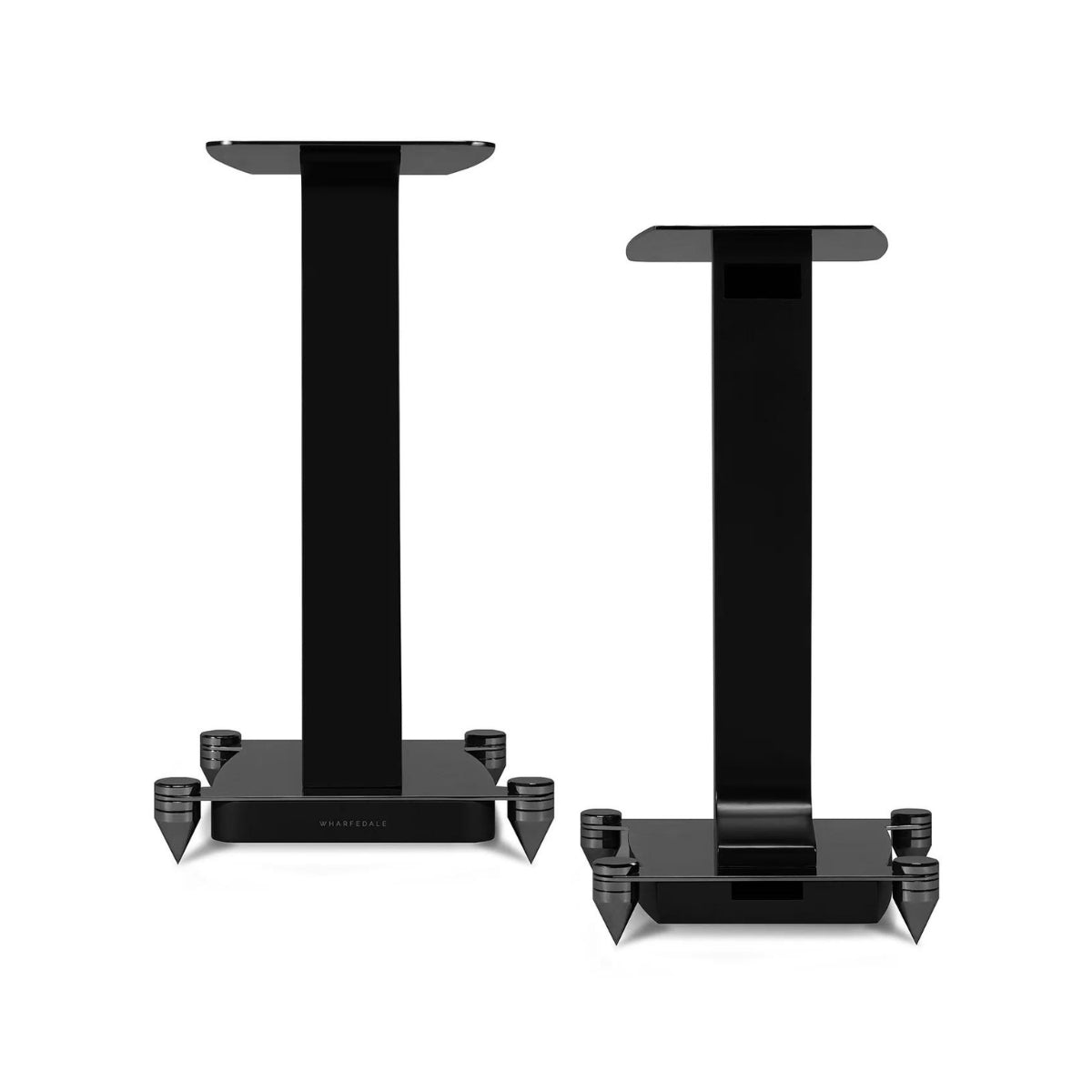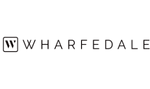 Wharfedale Aura 1 Speaker Stands
Luxury listening experiences are no longer reserved for the fattest wallets.

Aura 1 Stands deliver outstanding sound for each dollar you put down. Using the finest materials and finishes, each custom engineered stand positions your speakers at the optimum listening height, so it won't just be their exquisite finish that has everyone standing to attention.
---
Specifications

| | |
| --- | --- |
| Height | 61.5 cm |
| Top Plate (W x D) | 24.6 cm x 30 cm |
| Base (W x D) | 34.2 cm x 30 cm |
| Columns | High Carbon Steel |
| Top Plate | High Carbon Steel |
| Base Plate | High Carbon Steel |
| Base Spikes | Hardened High Carbon Steel |
| Package Quantity | Pair |
| Height (on plinth) | 61.5 cm |
| Width | 34.2 cm |
| Depth (with badge) | 30 cm |
| Weight | 11 kg each |
| Finish | Black |
To qualify for Wharfedale's extended 3 year warranty, you must register your product within 90 days from the date of purchase. Visit https://www.wharfedale.co.uk/warranty-registration to complete your online registration.

Items not registered online will have a 1 year warranty.
We offer free shipping on any product over $99. For full details please see our Shipping Policy.

Our returns policy lasts 30 days. If 30 days have gone by since your purchase, unfortunately, we may not be able to offer you a refund or exchange. For full details please see our Refund Policy.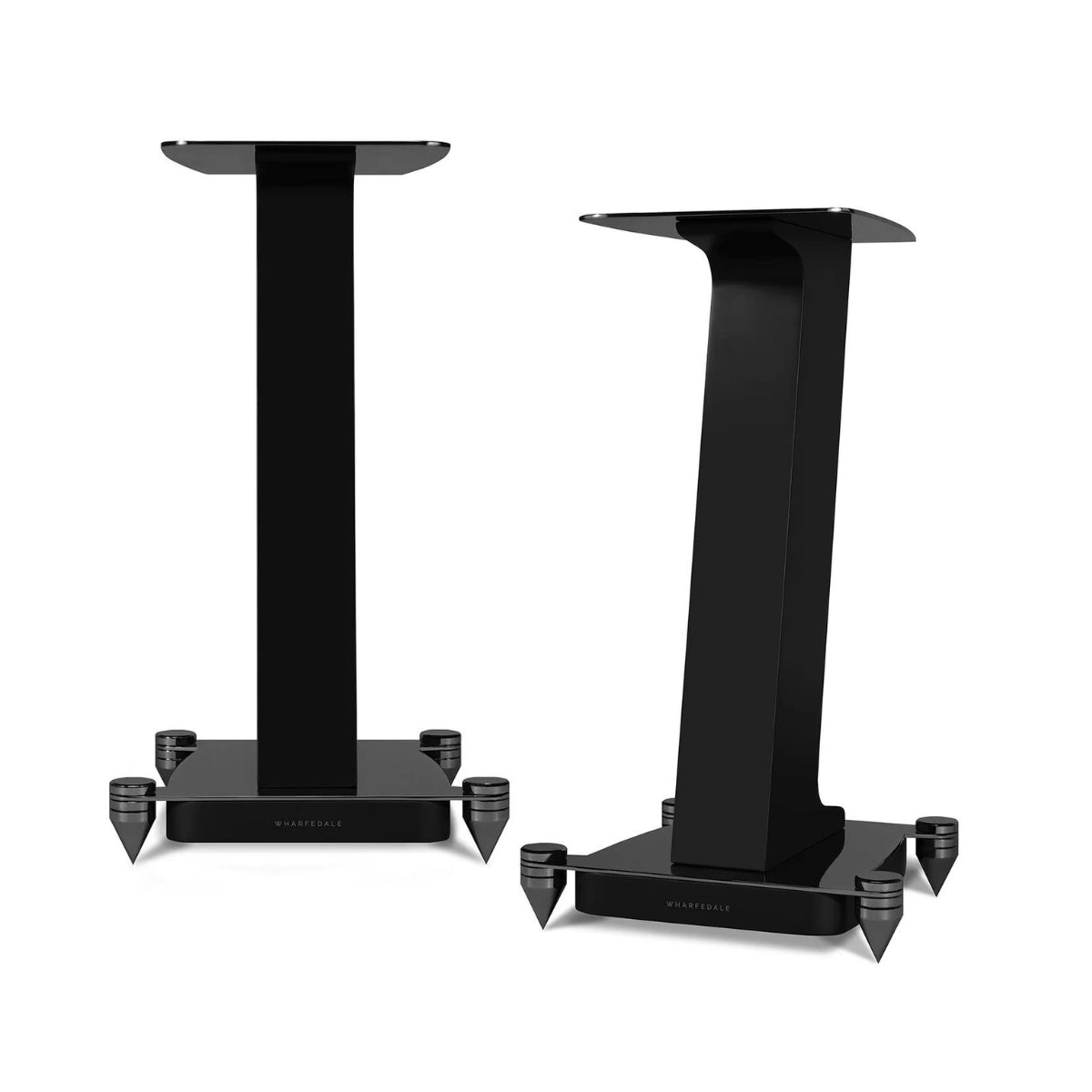 Wharfedale Aura 1 Speaker Stands
Elevating your speakers to the optimal height can significantly improve sound quality. The Wharfedale Aura 1 stands ensure that your speakers are positioned at ear level, delivering a clearer and more immersive listening experience.
Sturdy Construction: Made from high-quality materials such as high carbon steel, these stands provide a stable and rigid platform for your speakers. This helps reduce vibrations and resonance, preventing unwanted distortions in your music.
Improved Bass Response: The stands feature a well-designed base and spikes, which can enhance the bass response of your speakers. This means deeper and more defined low-frequency performance.
Aesthetic Appeal: The sleek and modern design of the Wharfedale Aura 1 stands not only enhances the sound but also adds an aesthetic touch to your home audio setup. They're available in a stylish black finish that complements most speaker designs.
Compatibility: These stands are designed to accommodate a wide range of speakers, making them versatile for various audio setups.
Easy Setup: Installing your speakers on the Aura 1 stands is straightforward, and they come in a pair, so you're all set for stereo or dual-channel audio configurations.
Durability: Constructed from robust materials, these stands are built to last, ensuring your investment in high-quality audio equipment is protected.
In summary, the Wharfedale Aura 1 speaker stands offer improved sound quality, stability, and aesthetics to your home audio system, making them a valuable addition for any audiophile or music enthusiast.
This product has no reviews yet.
WHILE YOU ARE BROWSING
You may also like