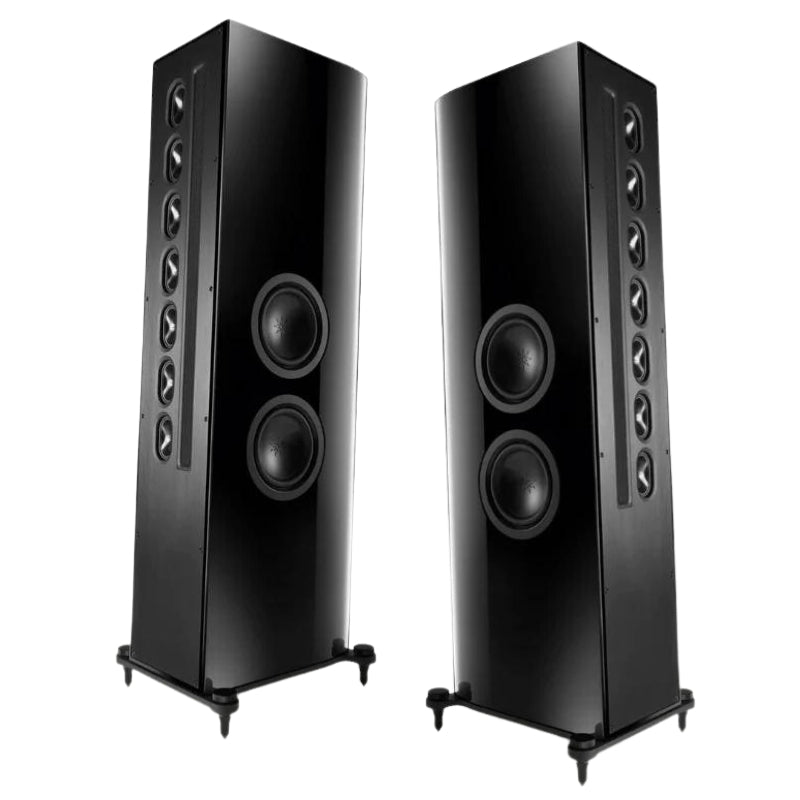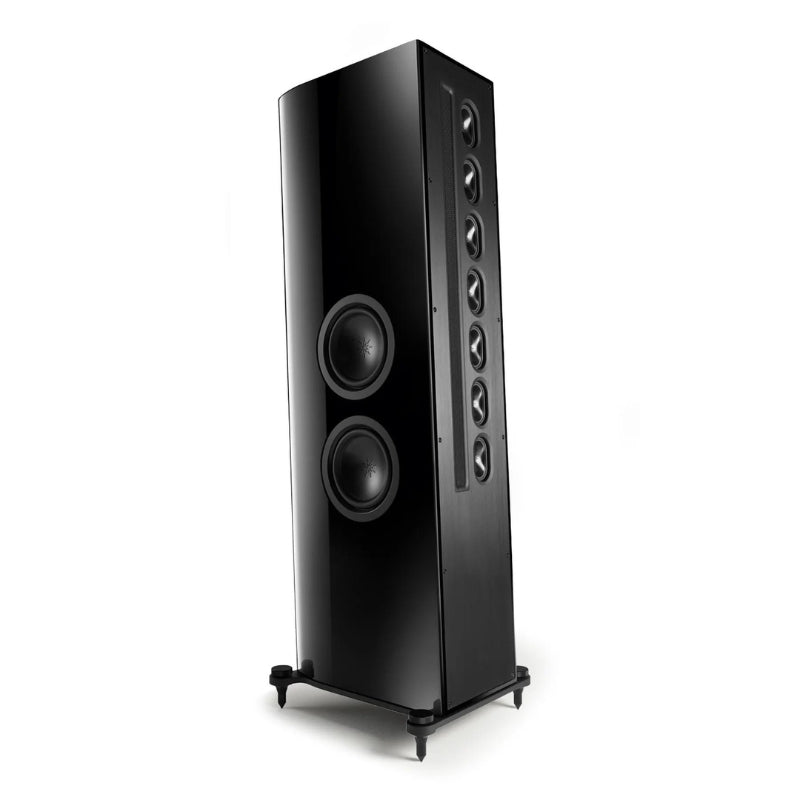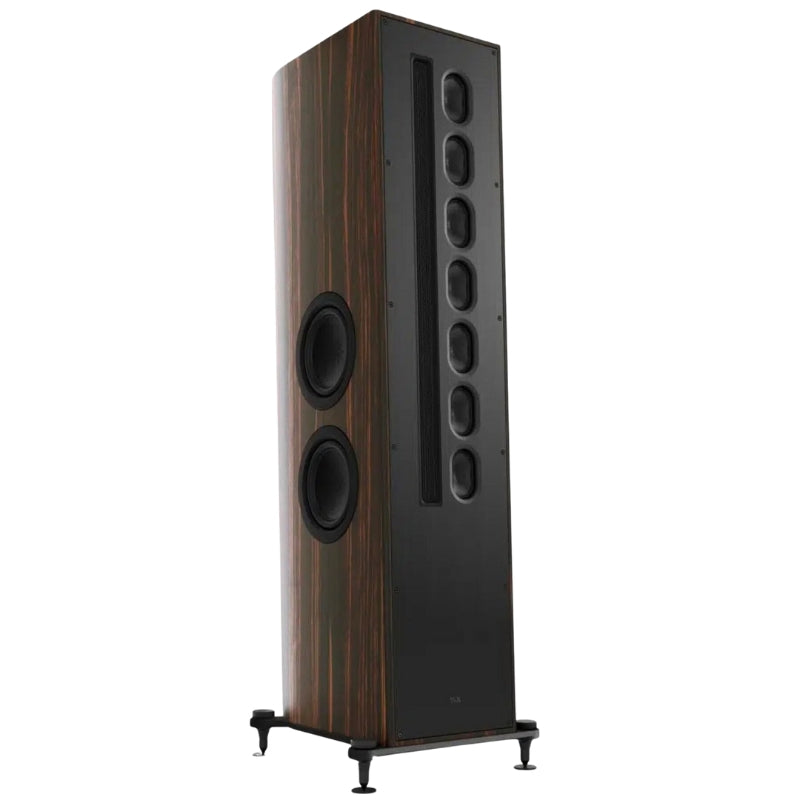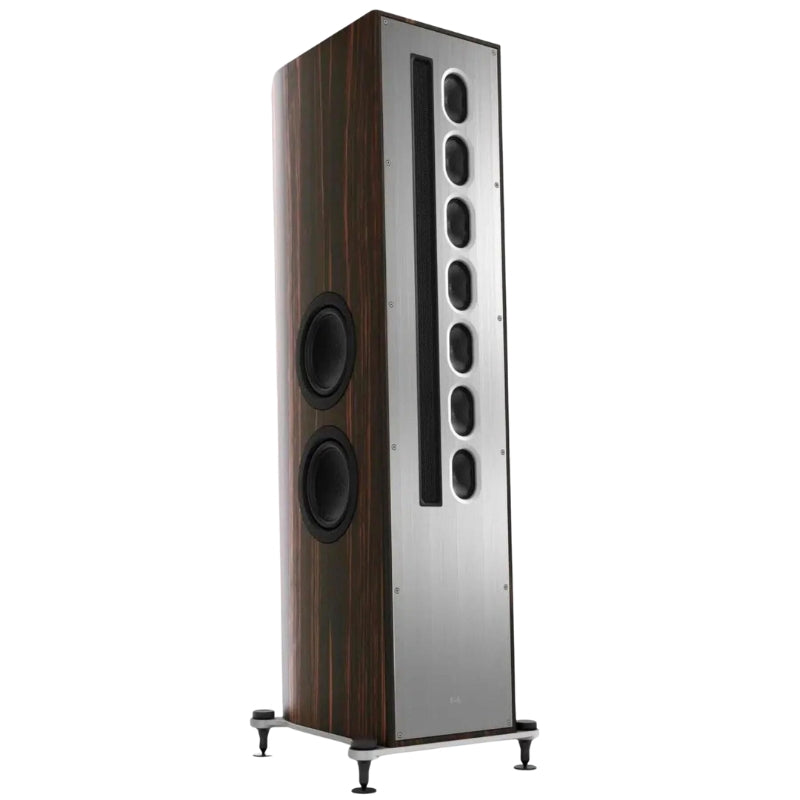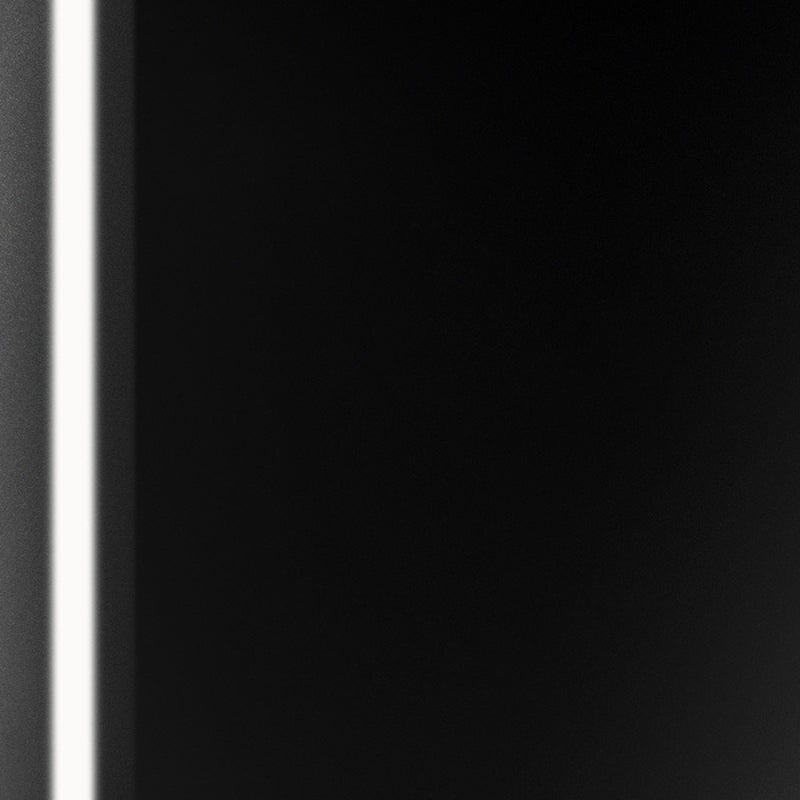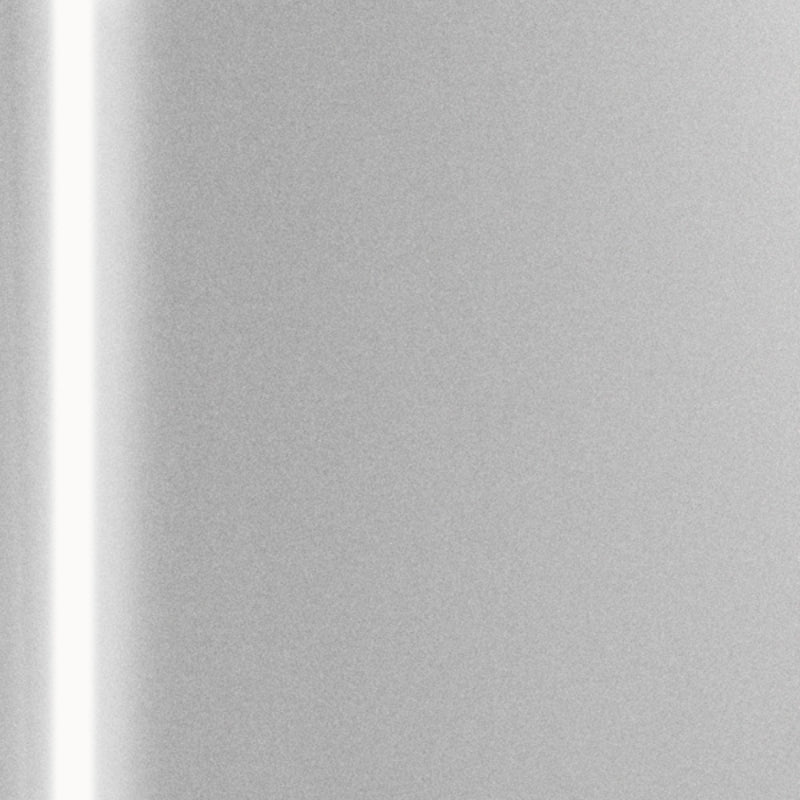 T+A Hi-Fi Solitaire S 540 Floorstanding Loudspeakers
The T+A Solitaire S 530 boast three-way floorstanding design with custom drivers, active bass system, adjustable high-frequency output, and bi-wiring/bi-amping technology, resulting in powerful, clear sound, perfect for discerning audiophiles.
---
All T+A Hi-Fi products are built to order. Please allow a 5 - 6 Week lead time after your purchase. There is occasionally a shorter lead time, depending on production runs. We will keep you up to date on your orders progress throughout.
Specifications

PRINCIPLE:
Floor-standing:
3-way closed
POWER RATING:
Nominal load:
240 W
Music power:
300 W
Impedance:
4 Ohms
Frequency range:
20 - 45000 Hz
Sensitivity (1 Watt / 1 m):
88 dB
DRIVE UNITS:
Bass drive:
4 x 220 mm
Midrange:
7 x 90/60 mm
High-frequency drive:
1 x 850 mm magnetostat
Crossover frequencies:
180 / 1800 Hz
DIMENSIONS:
Dimensions H x W x D:
148 x 32 x 52 cm (including base)
Weight:
66 kg
All T+A products have a 3 year warranty period from date of purchase.
We offer free shipping on any product over $99. For full details please see our Shipping Policy.

Our returns policy lasts 30 days. If 30 days have gone by since your purchase, unfortunately, we may not be able to offer you a refund or exchange. For full details please see our Refund Policy.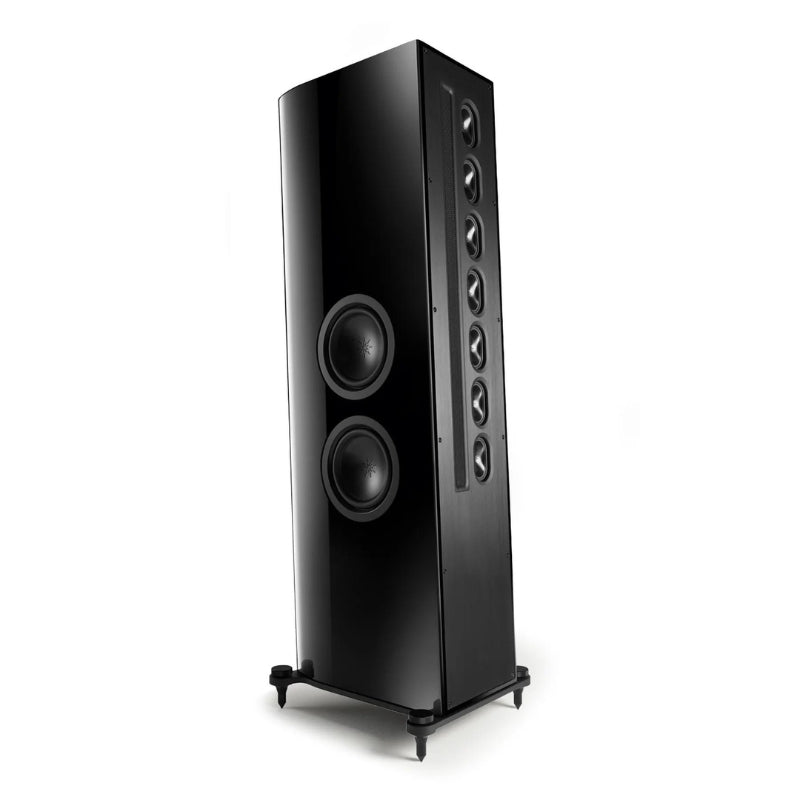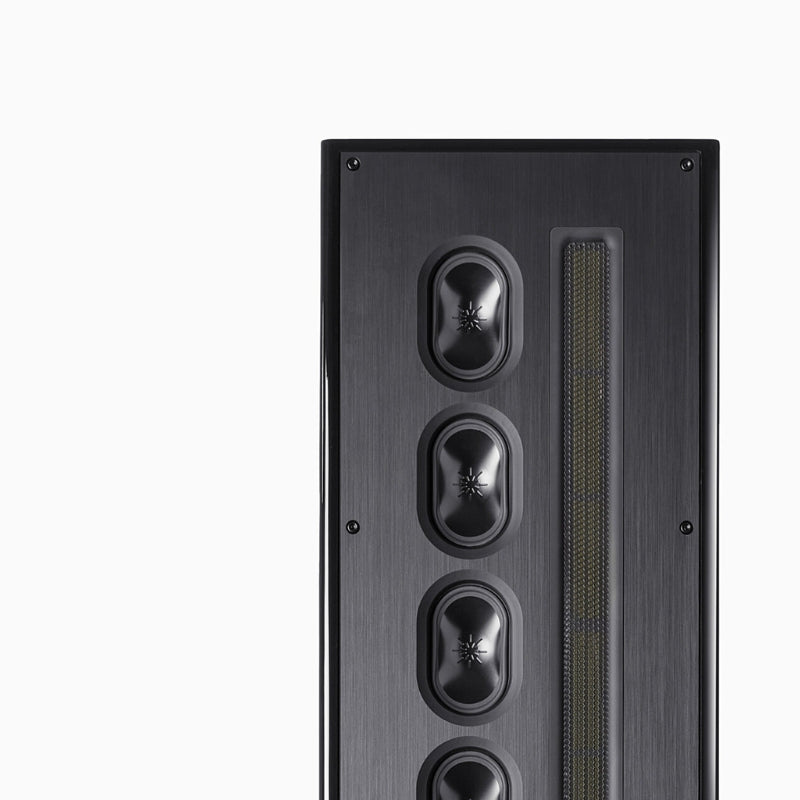 TELL ME MORE ABOUT THE
T+A Hi-Fi Solitaire S 540 Floorstanding Loudspeakers
The Solitaire S 540 features multiple hi-tech components. Its Mag850 magnetostat comprises 64 magnets and is 85 cm long, while seven elliptical StarStabiliser mid-range units cover from 150-2000 Hz. At 148 cm tall, its four bass drivers inside a closed system employ our Cylinder Wave Technology for a balanced sound and reduced room disturbances.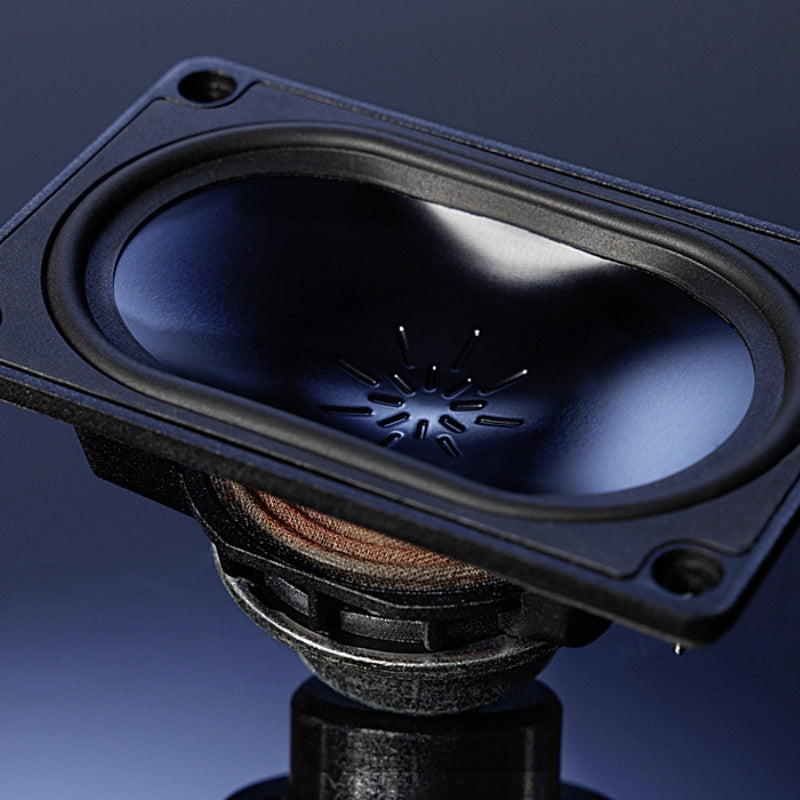 Cylinder Wave Technology
Our Cylinder Wave Technology, developed over a decade ago, is employed to prevent disruptive room reflections and provide a clear listening experience. The Mag850 and seven mid-range drivers combine to form a Line Source and Line Array, respectively. As every point of the Mag850's diaphragm moves in unison, it generates a perfect Line Source, creating an even dispersion pattern. These mid-range units are positioned closely and are oval-shaped, sending sound waves mostly towards the listening area in front of the speaker, thus avoiding echo-creating reflections off the ceiling and floor. This produces a more true-to-life, pristine sonic performance.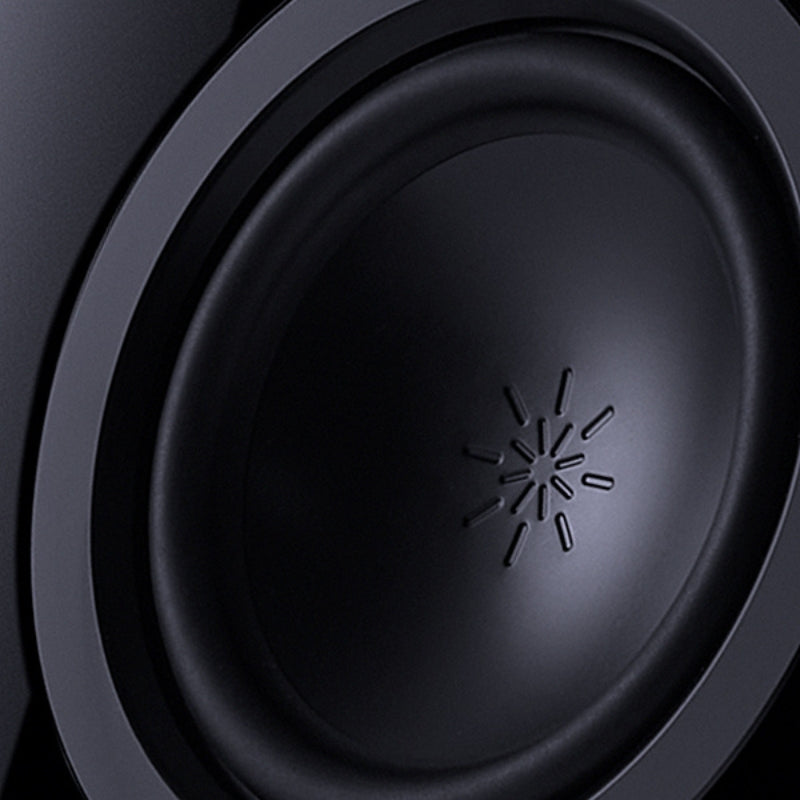 Star Stabiliser Diaphragms
The Solitaire S 530 and S 540 embody T+A's ambition to reproduce music accurately as originally produced. Our StarStabiliser diaphragm system aids this goal by having a precisely calculated conical arc shape, while the centre of the diaphragm is made purposefully stiff. These features restrict native resonances and modes that can cause the drive units to distort the signal. T+A StarStabiliser technology ensures the diaphragms perform like pistons, with no distortion, even at high volumes and music remains true to the source.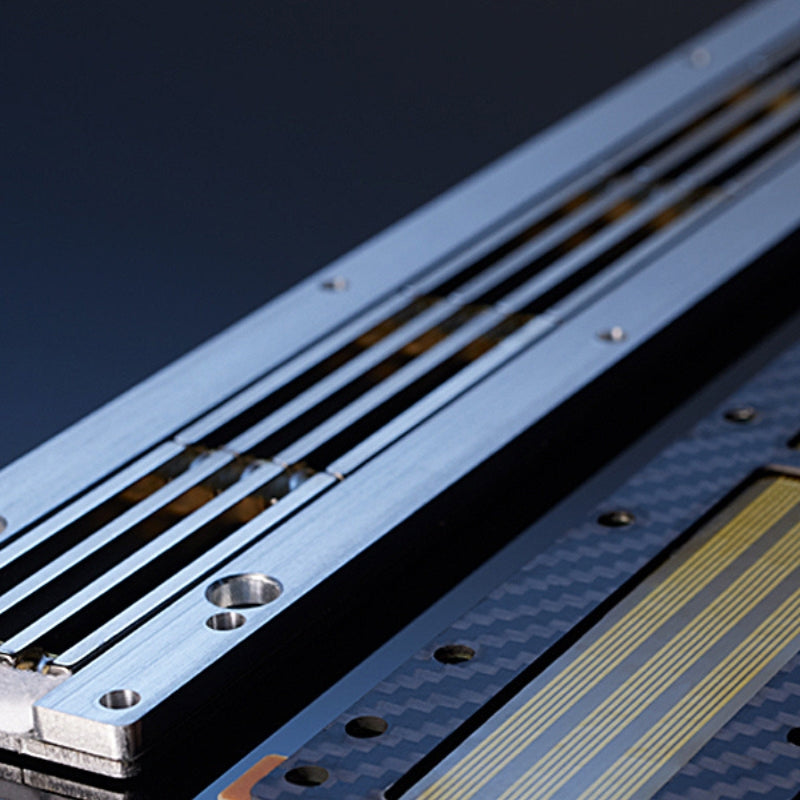 Mag850 Treble driver
With a system length of 85 cm & a rear volume of over 3 litres, the Mag850 takes up a sizeable portion of the front of the Solitaire speakers. Its 64 magnets, arrayed in one line, permit the diaphragm to freely vibrate in the room, while the Draft Control System--based on our TPM 3100 headphone transducer--eliminates sound disturbances. Each magnet is carefully placed & shaped so that the magnetic field over the 200 sq cm diaphragm is identical in strength. This ensures a continuous & consistent force across the diaphragm. Plus, the Mag850's design permits the diaphragm to always remain in the linear field, avoiding oscillations & excess travel, & providing speed & precision akin to electrostatic treble units without the need for high voltage.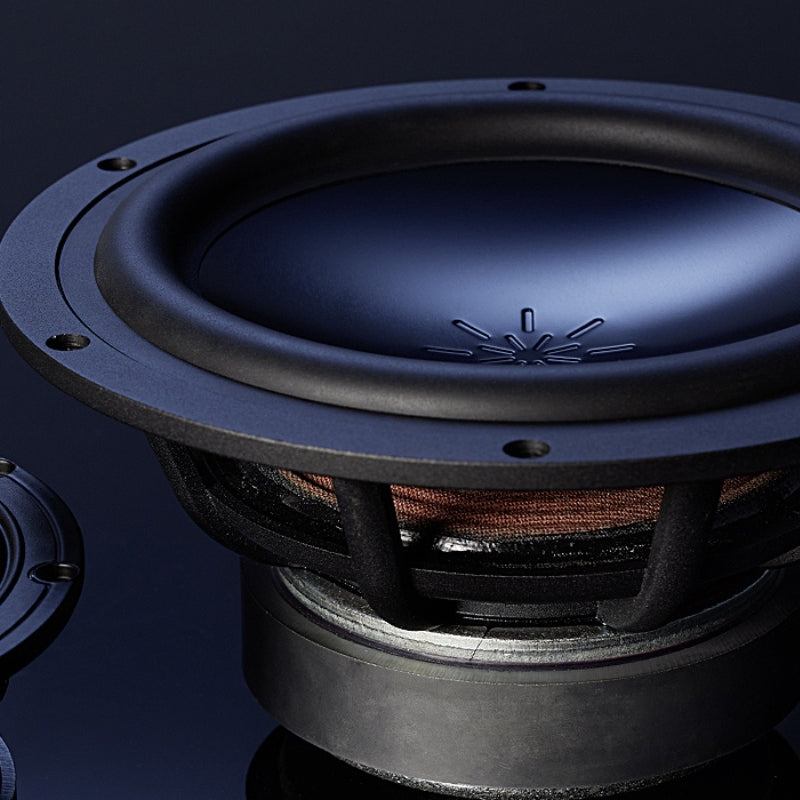 Bass System
The design of bass systems is paradoxical: the higher the performance, the greater the potential for vibration to reach the cabinet. The Solitaire S 530 and S 540 feature two bass drivers, positioned on the side panels of the cabinet and coupled by additional braces. This form of installation allows the drivers to perfectly balance one another, preventing cabinet vibration and resonance, even at high sound pressures. This harmonious unit produces an exceptionally dry, clean, forceful bass with mid and treble ranges free of distortion. To handle high sound levels, the drivers feature StarStabiliser technology and a high-performance suspension for greater stability, resulting in smoother transitions when the speakers are pushed hard.

The S 530 features two long-throw bass units with a 22 cm diameter, leading to a precise cross-section bass reflex system that excels in deep bass reproduction and powerful dynamics. The S 540 even has four such units, optimised for its large enclosed cabinet, resulting in superior transient response and ultra-high volumes of clean, dynamic bass sound. The S 540 is the pinnacle of what can be accomplished by a passive system.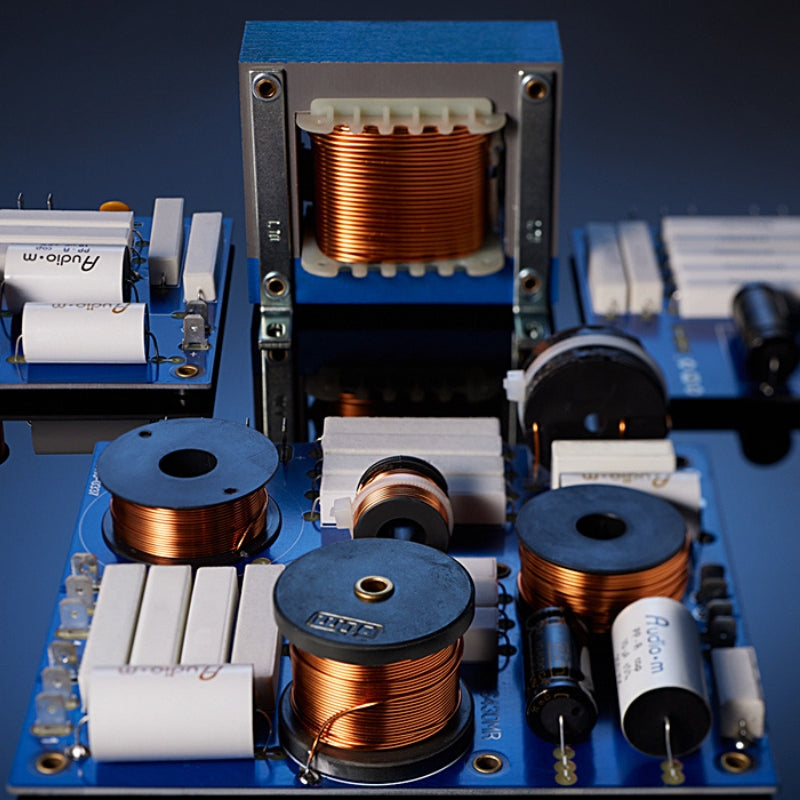 Cross Over Unit
Equipped with double-sided Fast Signal Response (FSR) three-way crossovers, the Solitaire S speakers enable extremely high currents and large signals to be processed without distortion. Optimised for maximum transient and transmission behaviour, their filter stages and bandpasses guarantee correct phase and group timing. Special cable is used for internal speaker drive unit connections for high-frequency fidelity. Switches enable fine-tuning of bass, mid and treble ranges, and additionally, the Solitaire S' separately-circuited bass and mid-range boards make it an ideal choice for bi-amping.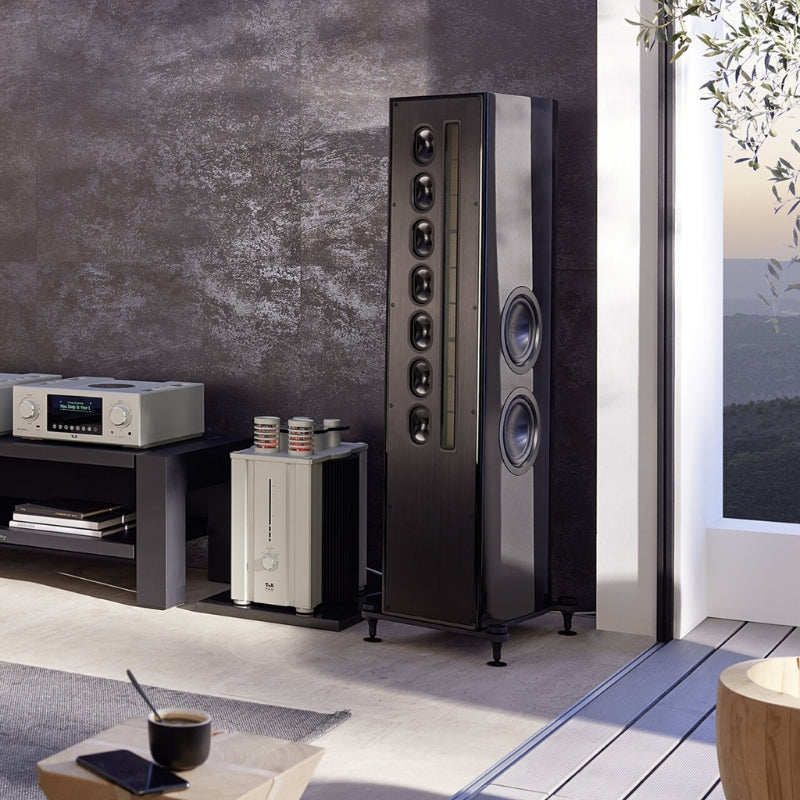 WHILE YOU ARE BROWSING
You may also like