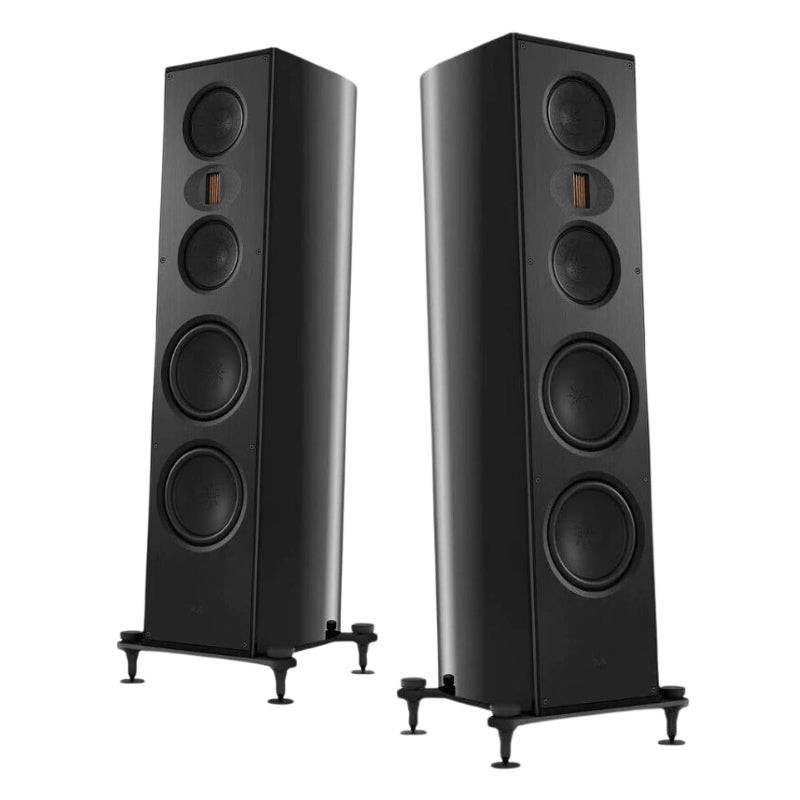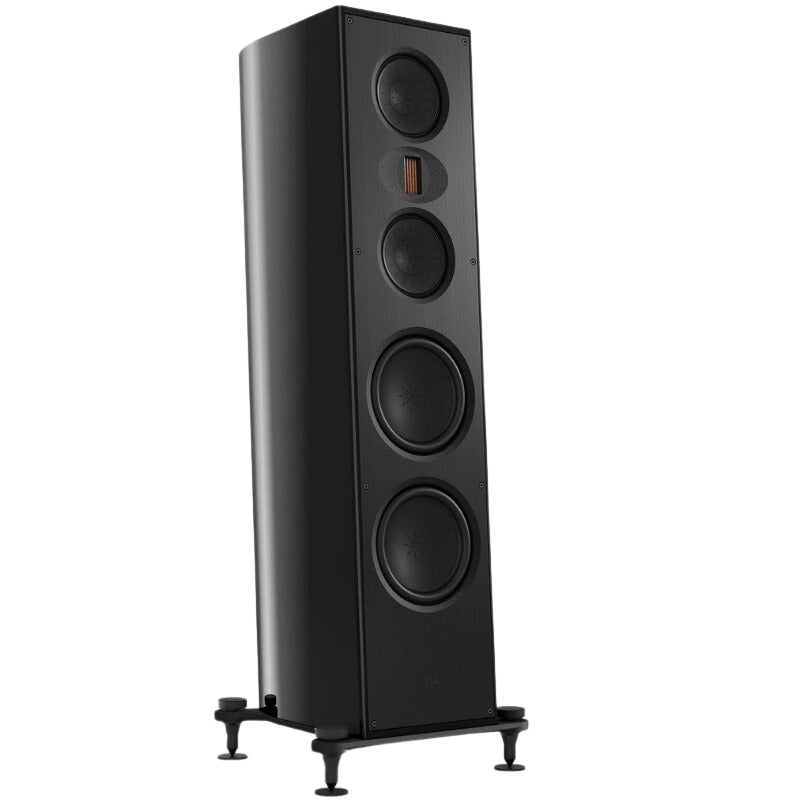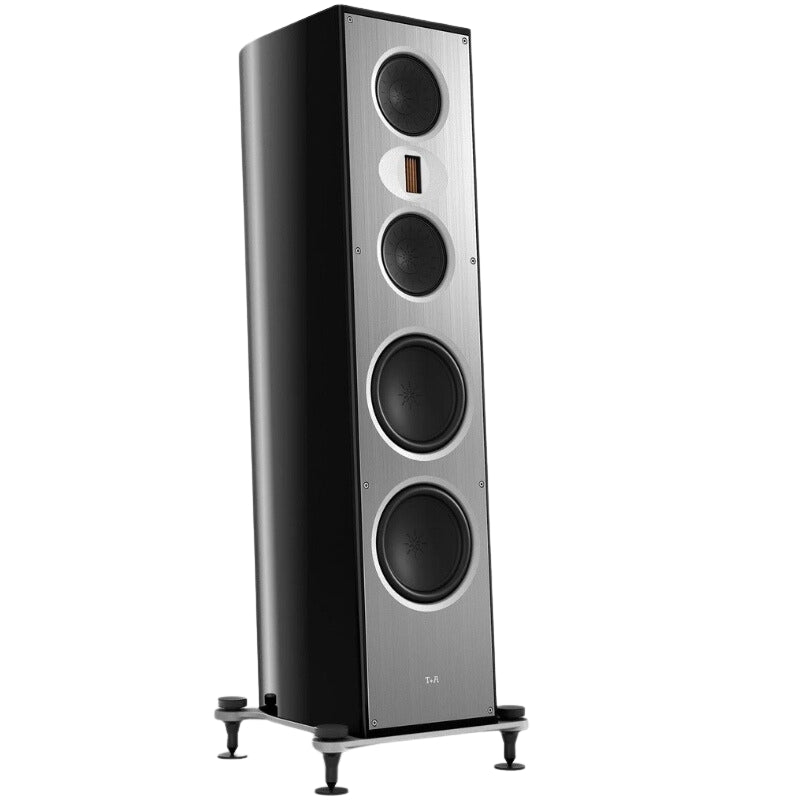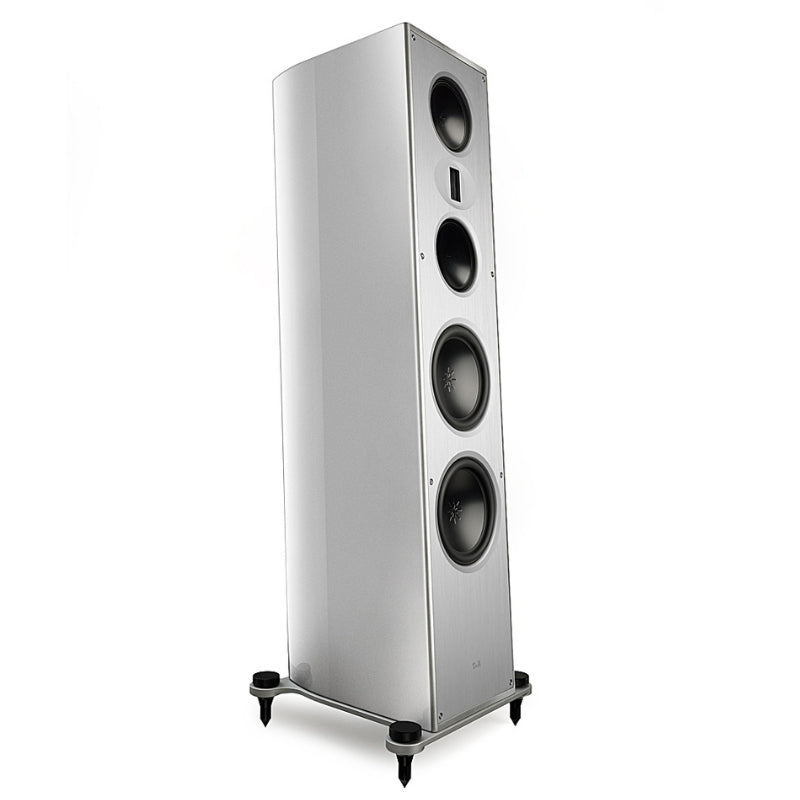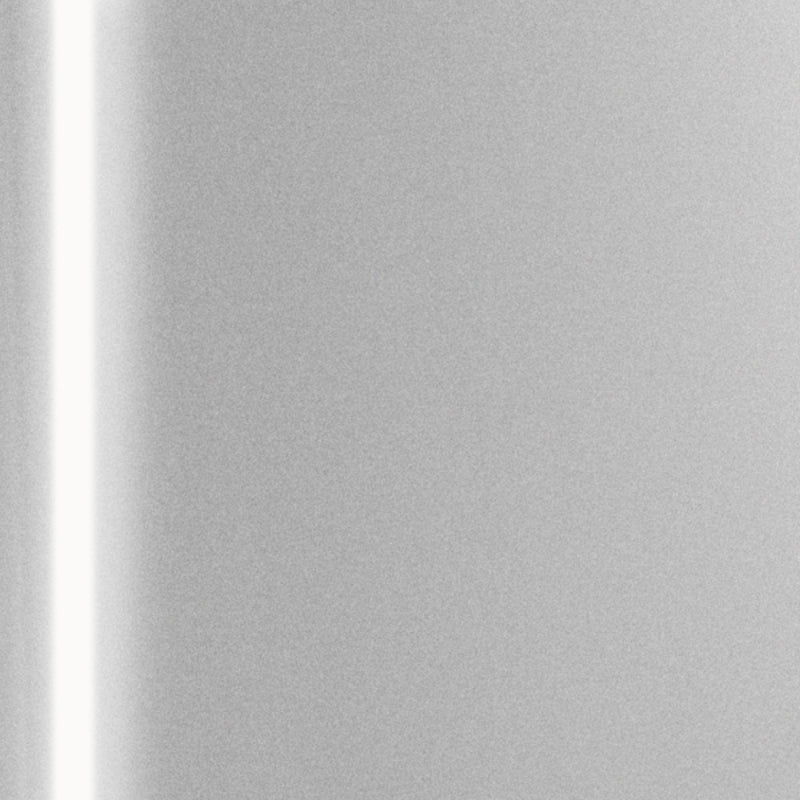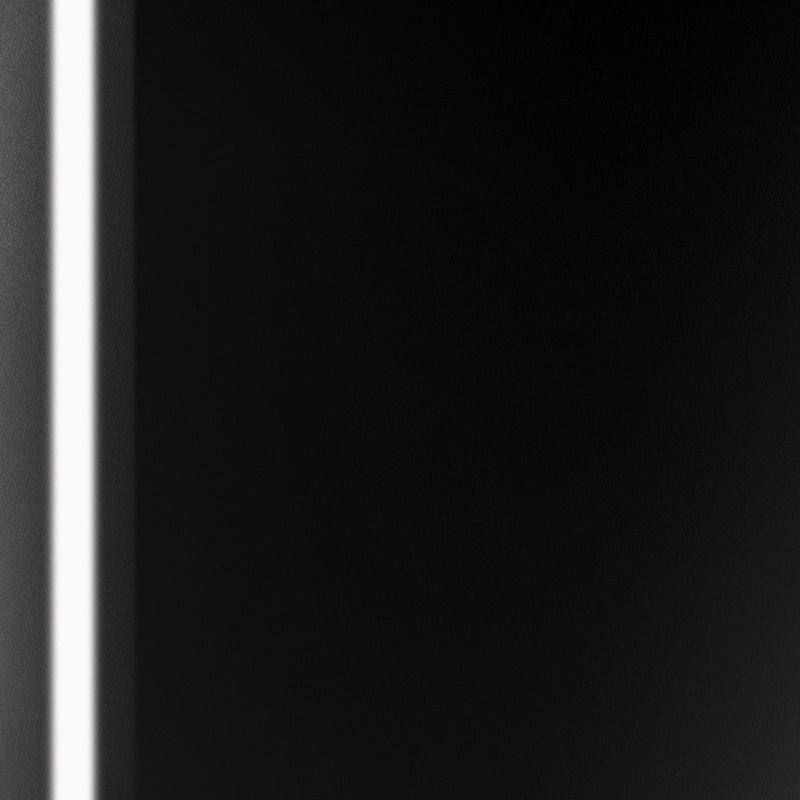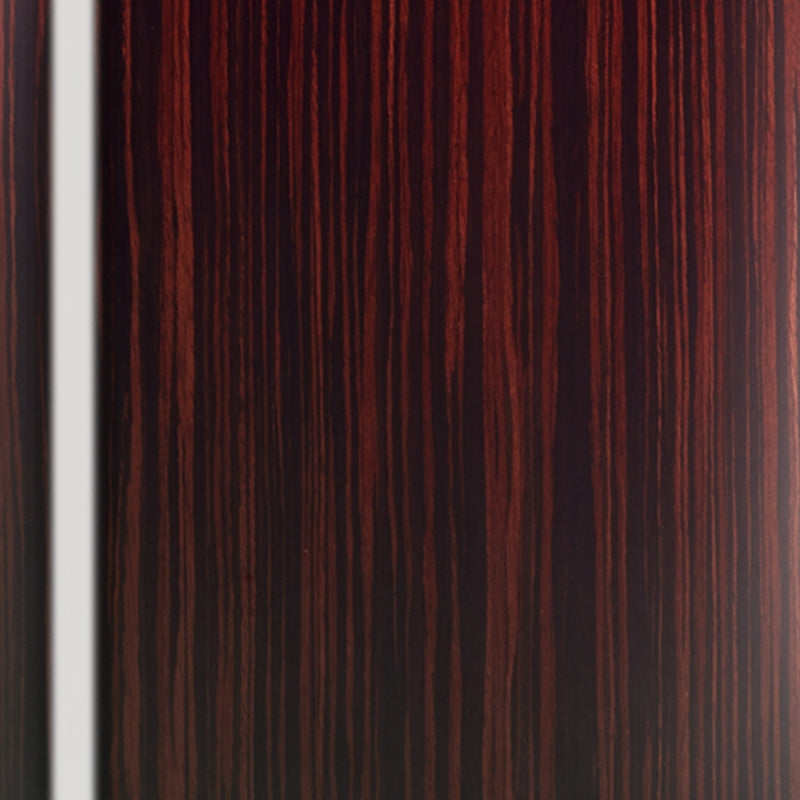 T+A Hi-Fi Solitaire S 430 Floorstanding Loudspeakers
The T+A Hi-Fi Solitaire S 430 Floorstanding Loudspeakers are high-end passive loudspeakers designed for audiophiles who demand exceptional sound quality and premium construction. With adjustable tweeters, they also feature high-quality drivers, an advanced crossover network, dual bass reflex ports, and a solid construction.
---
All T+A Hi-Fi products are built to order. Please allow a 5 - 6 Week lead time after your purchase. There is occasionally a shorter lead time, depending on production runs. We will keep you up to date on your orders progress throughout.
Specifications

PRINCIPLE:
Floor-standing:
3-way bass reflex
POWER RATING:
Nominal load:
200 W
Music power:
250 W
Impedance:
4 Ohm
Frequency range:
29 - 45000 Hz
Sensitivity (1 Watt / 1 m):
86 dB
DRIVE UNITS:
Bass drive:
2 x 220 mm
Midrange:
2 x 150 mm
High-frequency drive:
1 x 50 mm magnetostat
Crossover frequencies:
200 / 2200 Hz
DIMENSIONS:
Dimensions H x W x D:
118 x 26 x 44 cm, Hight incl. base
Weight:
48 kg
All T+A products have a 3 year warranty period from date of purchase.
We offer free shipping on any product over $99. For full details please see our Shipping Policy.

Our returns policy lasts 30 days. If 30 days have gone by since your purchase, unfortunately, we may not be able to offer you a refund or exchange. For full details please see our Refund Policy.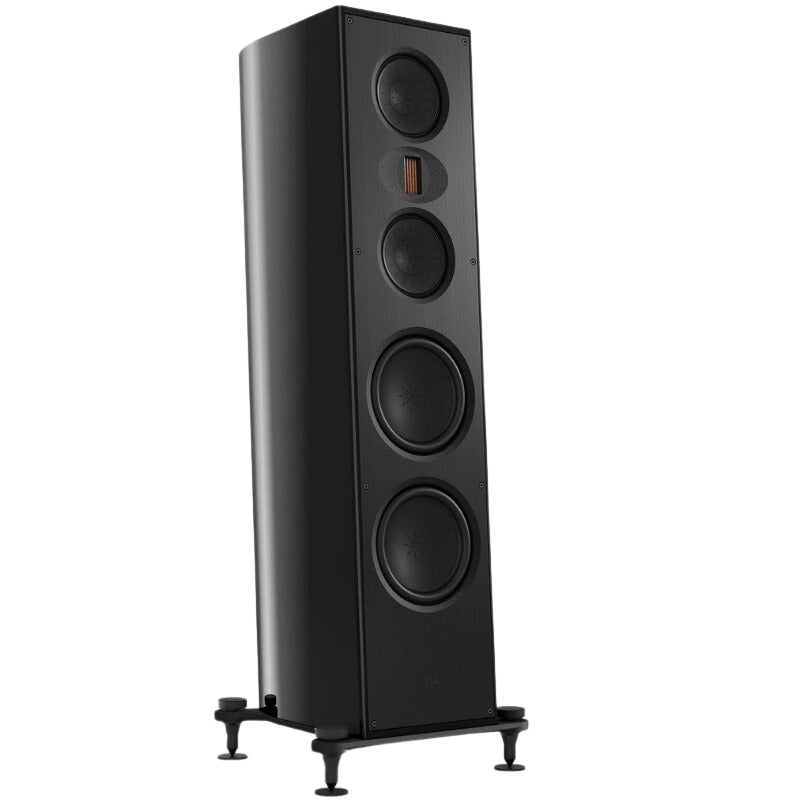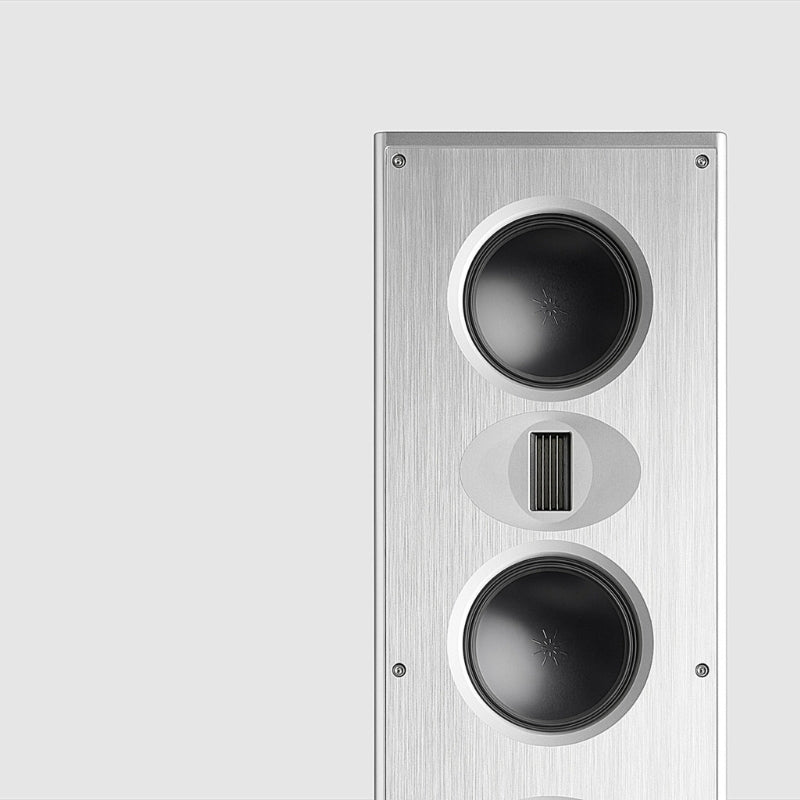 TELL ME MORE ABOUT THE
T+A Hi-Fi Solitaire S 430 Floorstanding Loudspeakers
The S 430

The entry into our world of High-End reference loudspeakers is the Solitaire S 430, which effortlessly solves the contradiction between appearance, construction and maximum audiophile performance. This manages by combining the constructional advantages of a conventional loudspeaker design with the performance of the Symmetric Directivity mid-range system - developed specifically for this application - and our new magnetostatic treble driver. The design of the mid-range / treble unit, consisting of two newly developed 15 cm mid-range units with a concentric 5 cm treble driver, considerably reduces the influences of the listening room. This technology makes it far more than an entry-level model for the Solitaire series: it becomes the next step in a new class.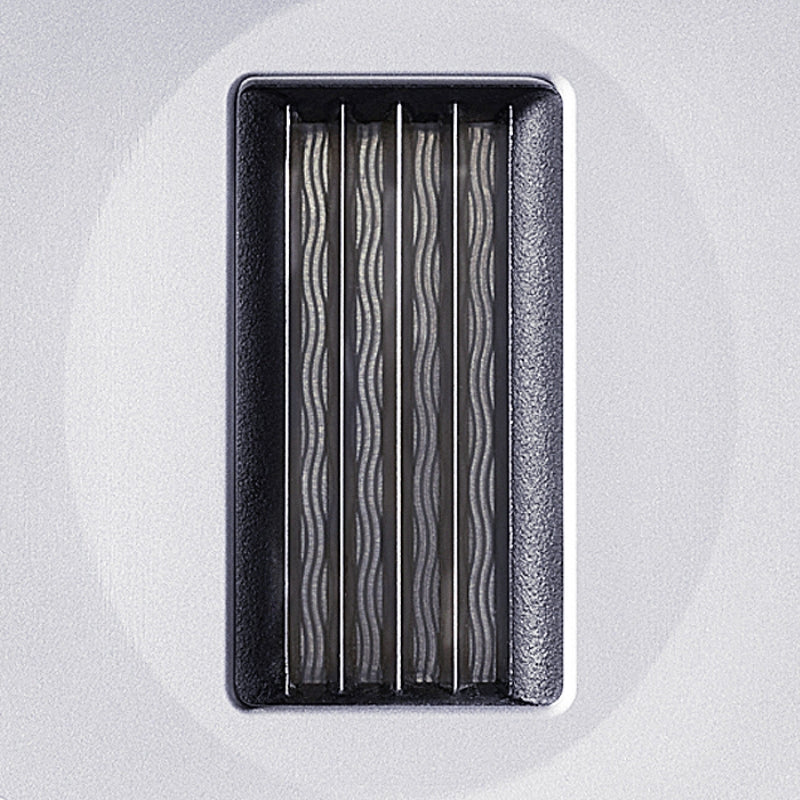 Mag50 In-house treble driver
The core of the Solitaire S 430 is the hand-made Mag50 magnetostat, which has been developed and produced entirely in Herford. Although fundamentally based on the TPM 3100 and TPM 2500 headphone transducers, this unit incorporates a large number of innovative developments which make it more than just a unique member of the T+A magnetostat family: it really stands as a symbol of our love of music and our belief in science for the best possible reproduction of sound. Its internal construction consists of a WaveArray conductor - developed specifically for this application - whose conductive aluminium is etched onto a carrier film using a photo-chemical process. The slightly undulating course of the conductors is carefully calculated to prevent harmful linear modes. A Draft Control System, adopted from the Solitaire P-SE and modified for use in loudspeakers, ensures that the flow characteristics in the Mag50 are efficient, and turbulence at the magnets is minimised, so that even the tiniest negative influences are eliminated. In spite of its length of just 50 millimetres, the ten magnets - arranged in two rows - of the Mag50 constantly deliver ample drive power for impressive sound levels, while the harmful distortion normally generated by small magnetostats is eliminated before it can develop, by the deliberate modulation of the magnetic field and refined damping and absorber measures. In terms of sound quality the Mag50 offers the precision, speed and resolution of an electrostat, but without the need for a supplementary power supply.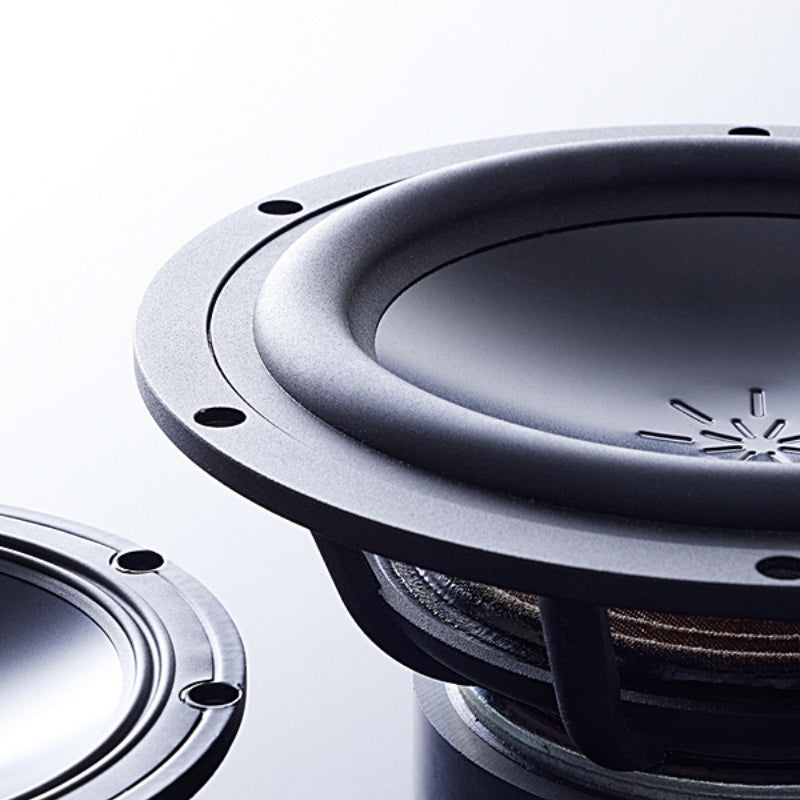 Bass Systems
Every T+A product is designed to reproduce music in exactly the way devised by the artistes, and as recorded by the sound engineers, without adding or subtracting anything. To complete this task the Solitaire S 430 is equipped with two newly developed long-throw bass drivers. These aluminium drive units, each with a diameter of 22 centimetres, are incorporated in the cabinet in a distinctive but elegant way. They are protected by our StarStabiliser technology against natural frequencies and diaphragm break-up even at extremely high travels. All the moving components and magnet systems are of such sophisticated construction that they remain stable against non-linearities even at the absolute extremes. A large cross-section bass reflex system, precisely calculated to match the cabinet volume and chassis parameters, ensures outstandingly good low bass reproduction, which is remarkable for this size of cabinet. All these innovations combine to provide a very powerful bass foundation as well as extremely precise, dry and natural reproduction of the entire low bass range - even at very high levels.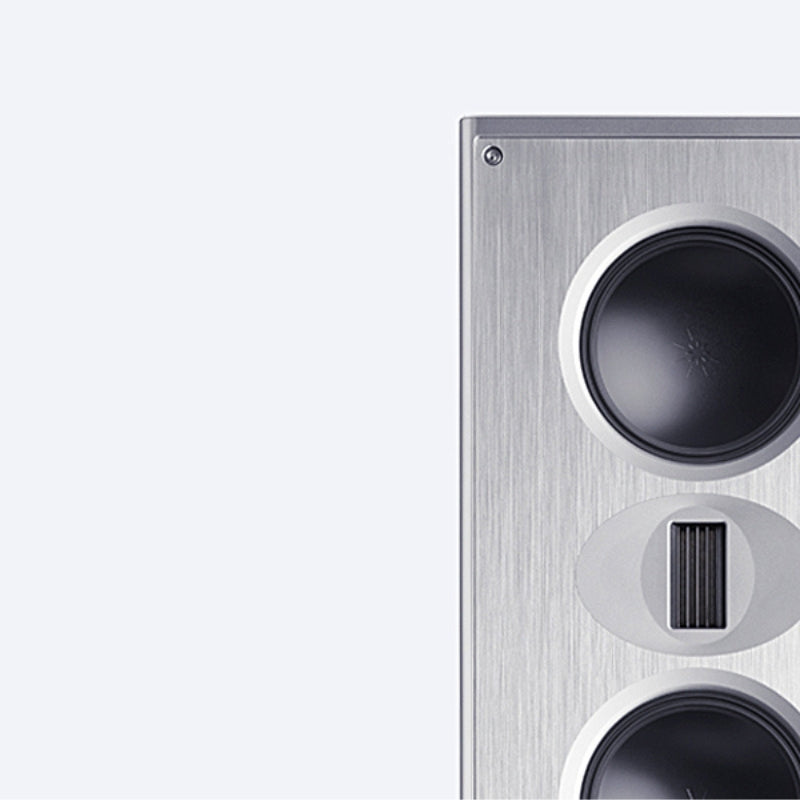 Symmetric Directivity System
Regardless of whether you are an enthusiast or just an occasional listener: you can rely on T+A loudspeakers to focus on natural sound and music reproduction true to the original. Therefore, the entire mid- and treble range are transmitted by a system consisting of two aluminium mid-range drivers and a concentric magnetostatic tweeter. This system, which we term Symmetric Directivity, combines dynamic advantages with a well-defined sound dispersion behaviour. By using two 15 cm Star Stabiliser midrange drivers, the excursion of each individual chassis is halved, the distortion factor is reduced, and the linearity is increased. The precisely calculated control of the mid-range drivers and the Mag50 tweeter by the FSR crossovers significantly reduces disruptive room influences caused by indirect sound and reflection. As a result, the Symmetric Directivity System ensures a large sound stage, real depth, perfect signal response and precise localisation of all voices and instruments.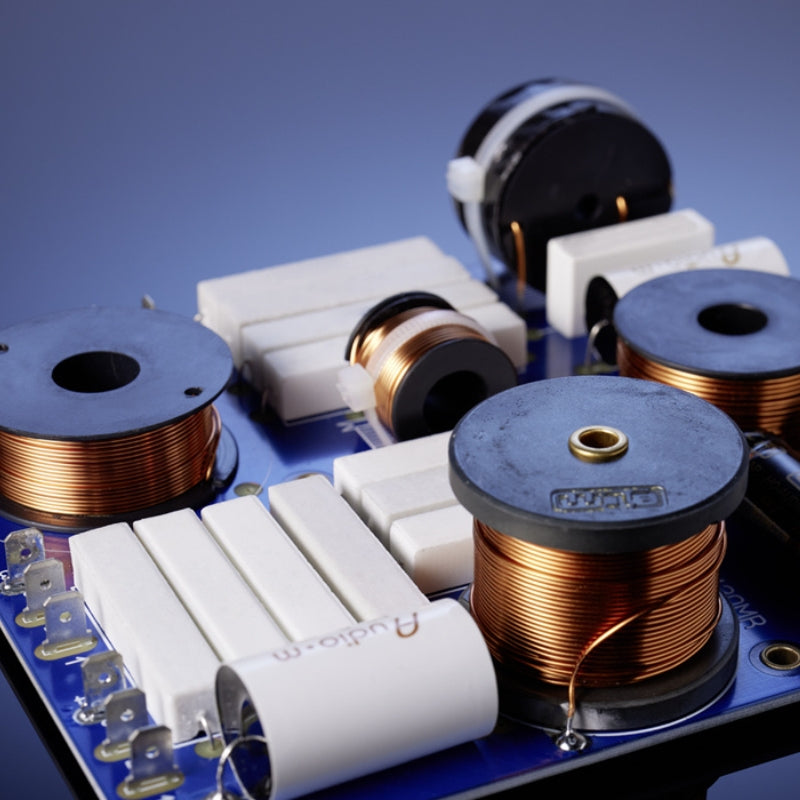 Cross Over Unit
The Solitaire S speakers are equipped with very complex, double-sided Fast Signal Response (FSR) three-way crossover units. These extraordinary crossovers play a crucial part in the outstanding imaging and dispersion characteristics of the system as a whole. The earth has a dedicated layer in order to ensure that even very high currents and large signals can be processed without distortion. Accurately calculated and optimised for superb transient and transmission behaviour, they effortlessly process even extremely high levels, and ensure that all three frequency ranges are correctly driven. The filter stages and bandpasses are optimised for phase and group timing. We even employ special cable for the internal speaker drive unit connections. Since the magnetostats are capable of handling more than 50 kHz, we use our own co-axial cable which can reproduce even the highest frequencies without losses. Bass, mid and treble ranges can be fine-tuned by means of switches. Since the circuit boards for the bass and mid-range areas are completely separate from each other, the Solitaire S is ideal for use in bi-amping arrangements.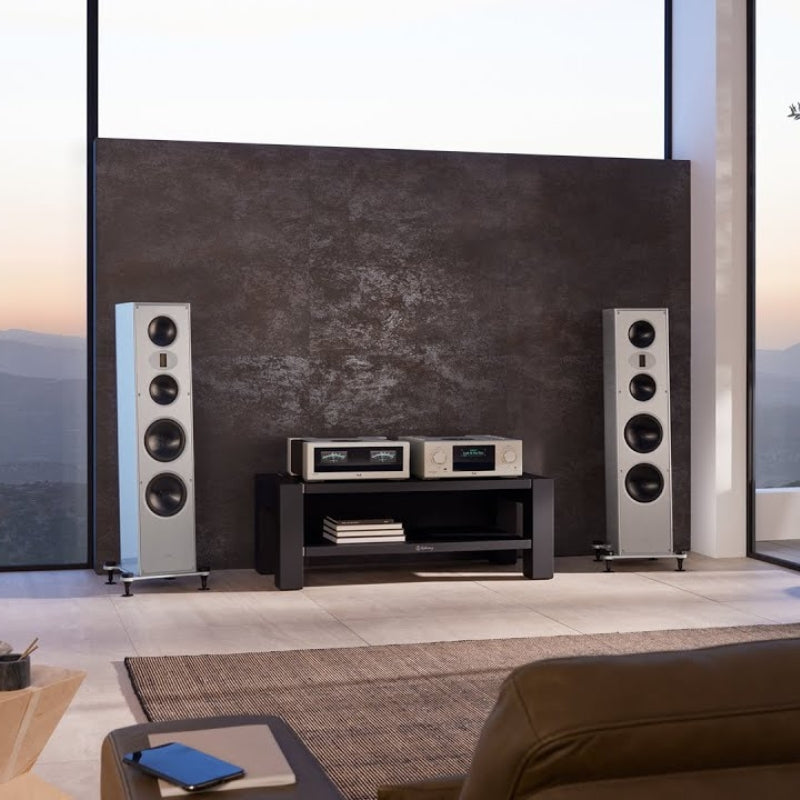 WHILE YOU ARE BROWSING
You may also like