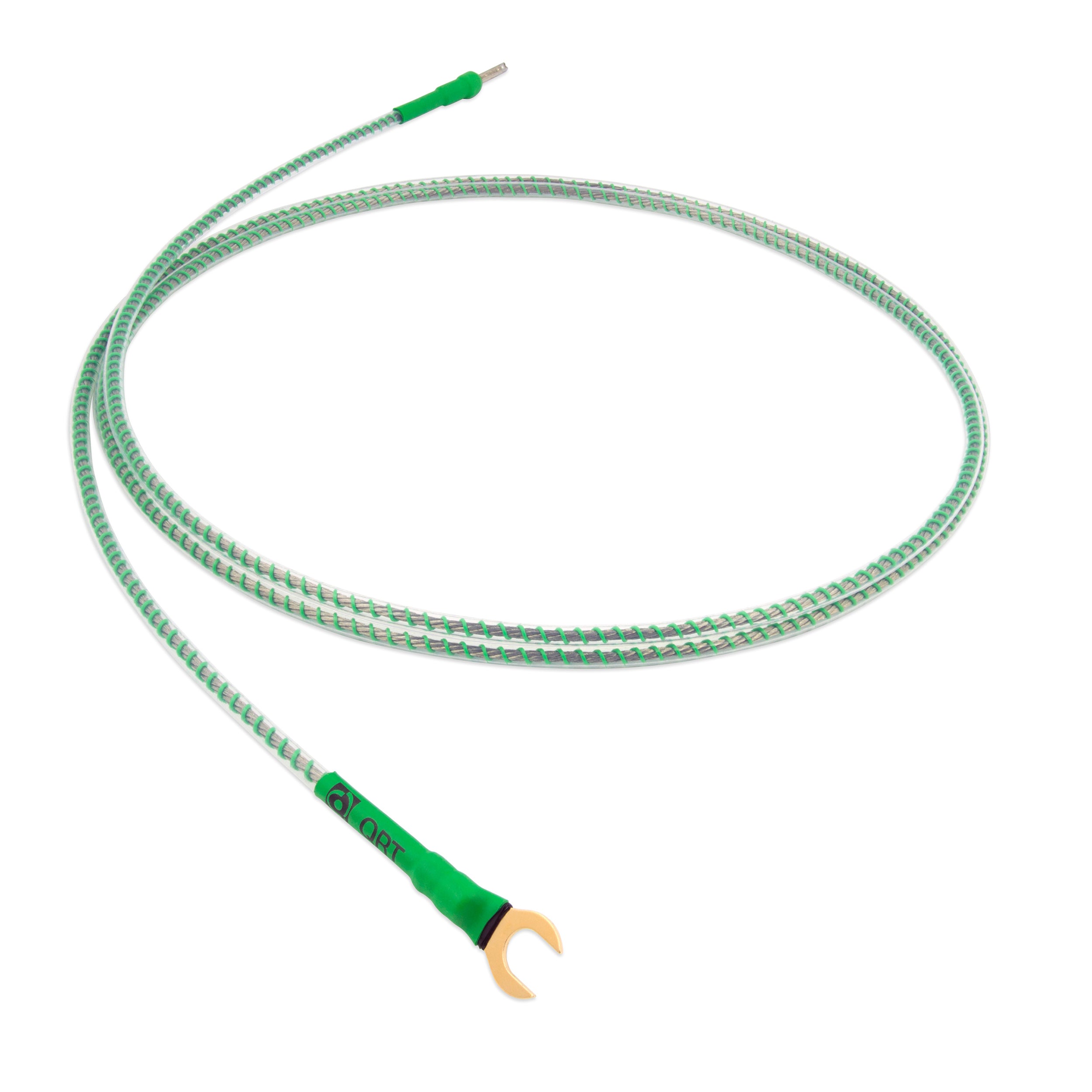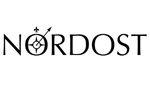 Nordost QLINE Wire Grounding Cable
---
Specifications

| | |
| --- | --- |
|  Insulation: | Fluorinated Ethylene Propylene (FEP) |
| Construction: | Micro Mono-Filament Design |
| Conductors: | 1 x 10AWG |
| Material: | 231 strand, plated 99.9999% OFC |
| Termination: | Large Spade (8.5mm), Crimped Ferrule (18mm x 3.8mm) |
| Warranty: | 2 Years |
Nordost products have a limited lifetime warranty to the original purchaser, with the exception of QRT products which carry limited 2 year (QPOINT, QSOURCE, QNET, QKOIL, and QVIBE) or 5 year (QKORE and QBASE) warranties, and the VIDAR 2 which carries a limited 2 year warranty.
We offer free shipping on any product over $99. For full details please see our Shipping Policy.

Our returns policy lasts 30 days. If 30 days have gone by since your purchase, unfortunately, we may not be able to offer you a refund or exchange. For full details please see our Refund Policy.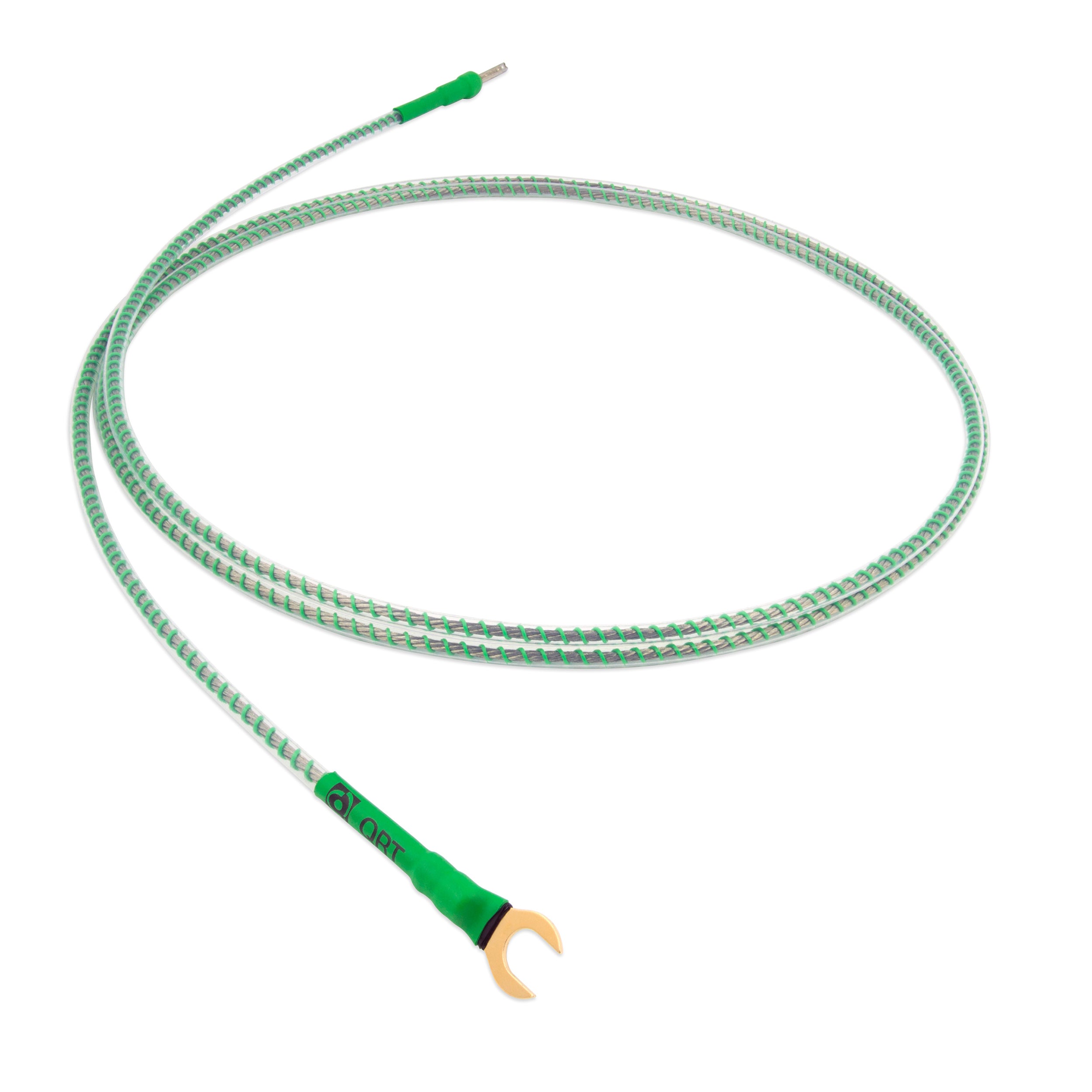 QLINE Ground Wire
NOTE: This product has a typical lead time of 2-4 weeks.

QRT products are designed to improve the performance of your system. Each product has its own unique objective, whether that be alleviating the impact of poor quality AC or DC power, providing proper grounding, optimising data transfer for audio applications, or synchronising electromechanical resonances. Regardless of their function, Nordost QRT products make an immediate and distinct impact on audio systems.
The effects are cumulative and best heard when QRT products are used as a system. When arranged correctly, the effects include a lower noise floor, increased image depth with tighter focus, wider soundstage, as well as improved overtones, pacing, dynamic range and musical expression.
Manufacturer's Details:
One of the most incessant problems that can plague a hifi system is that annoying hum. Noise is triggered when two circuits carrying different amounts of current overlap each other, or when a loop is created by stray magnetic fields generated by transformers in connected equipment. This problem is only magnified when your system is spread between several connected wall outlets throughout your listening room, as many are. The only solution to this problem: separate the circuits so that no overlaps occur by providing a designated ground.
While the easiest way to provide a designated ground for your sound system is achieved by using our QKORE grounding system, homeowners with the ability to install an outdoor ground rod will find Nordost's QLINE Ground Wire an indispensable tool. Utilising Nordost's patented Micro Mono-Filament technology, combined with extruded FEP insulation, the QLINE is the missing link needed to complete the circuit —connecting the QBASE ground post to a designated, external ground rod or grounding box, through its uniquely low resistance path. Proper grounding will transform your system, offering enhancements in 3D imaging as well as lowering the noise floor.
Nordost's QLINE is available in multiple lengths with airtight, waterproof terminations in order to accommodate your specific needs. It is important to recognise, that while installing a designated ground for your hifi system is the most efficient and direct approach to eliminate ground loops and AC hum, there are some states and countries that prohibit the use of a second ground. Please consult a local electrician to ensure that the improvements you make on your sound system remain to code.

Key Features:
FEP insulation
Micro Mono-Filament technology
10 AWG plated 99.9999% OFC 231 strand conductor
Termination: Large Spade (8.5mm) to Crimped Ferrule (18mm x 3.8mm) is standard.
This product has no reviews yet.
WHILE YOU ARE BROWSING
You may also like