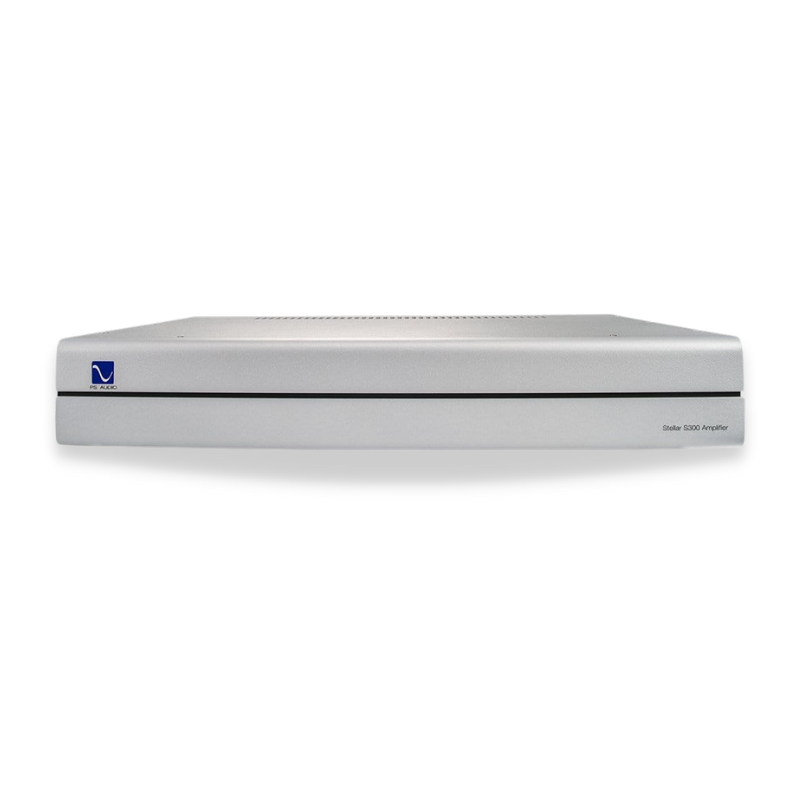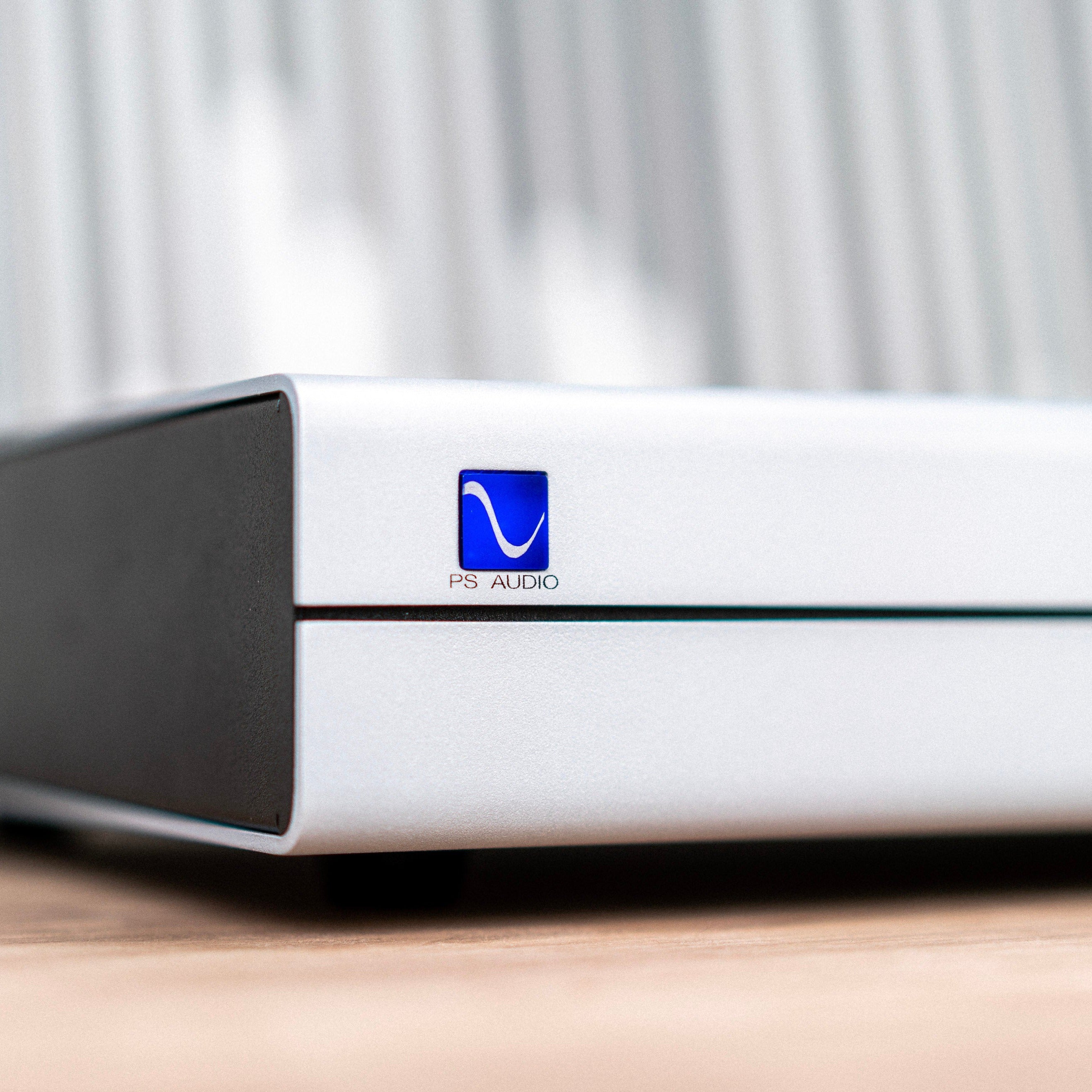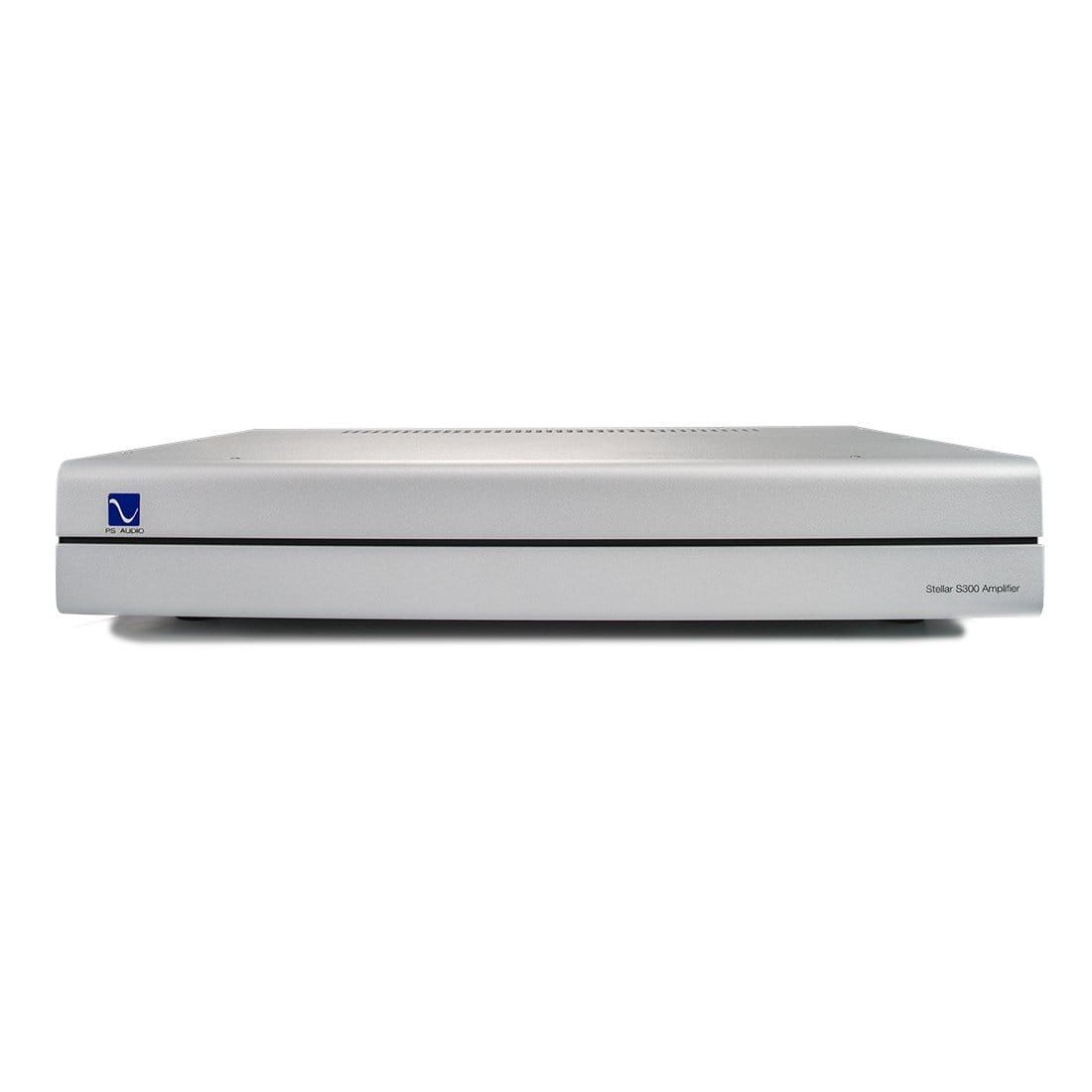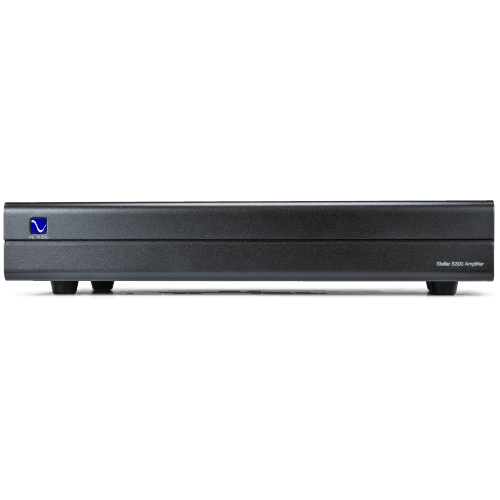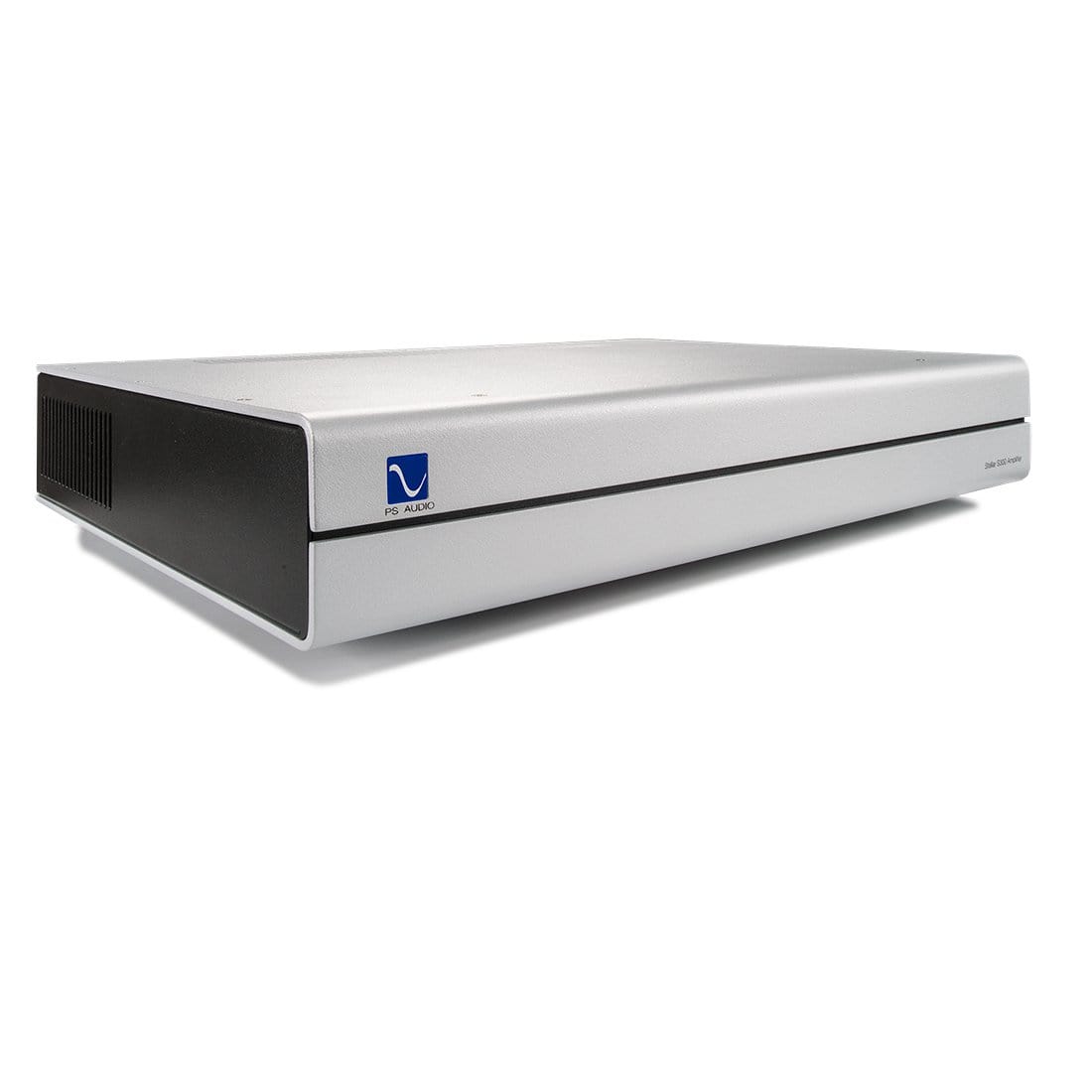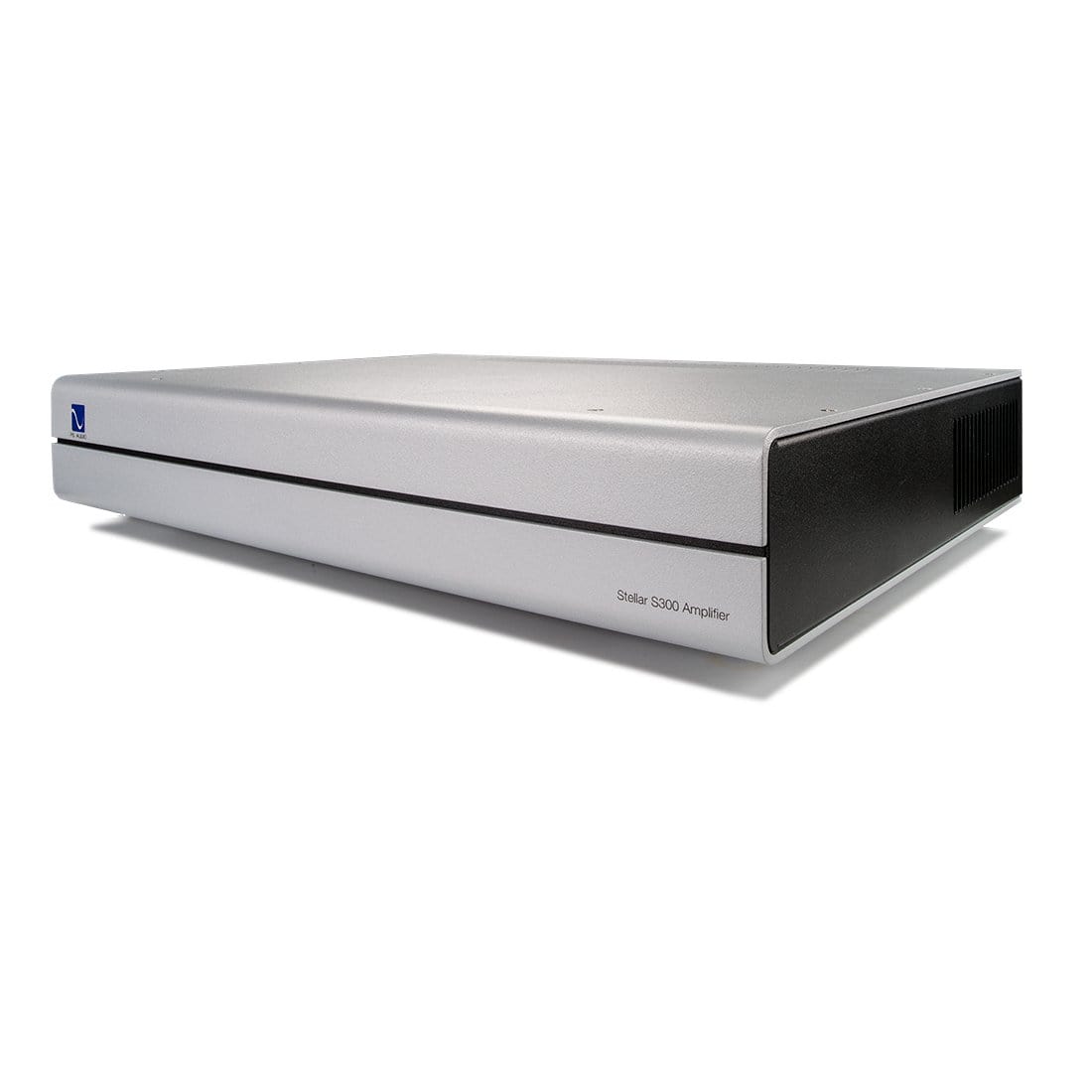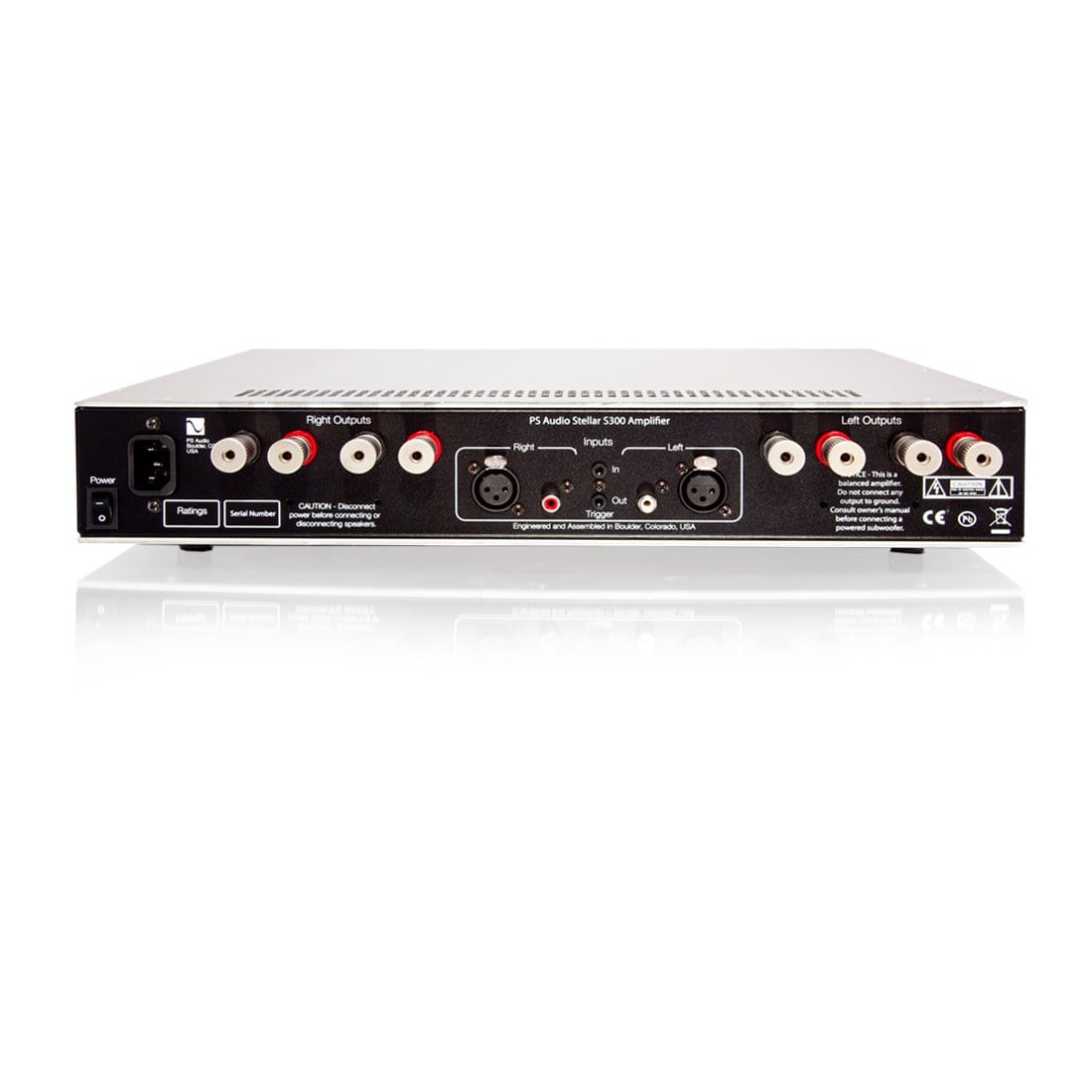 PS Audio Stellar S300 Stereo Power Amplifier
---
Specifications

Physical
Unit Weight:
5.9 kg
Unit Dimensions:
432 x 76 x 305mm (330mm w/connectors)
Voltage Options(Factory set only):
230V
Mains Power Inputs:
IEC C14
Idle Power Consumption:
13W
Audio Inputs:
RCA (Unbalanced)XLR (Balanced)
Speaker Outputs:
Copper base nickel plated binding posts (2 pair per channel)
DC Trigger Input:
3.5mm 5-15VDC
Signal
Gain:
30.5dB +/-0.5dB
Sensitivity for rated output power:
1.01V
Noise:
1kHz@300 Watts < -100dB
Input impedance:
Unbalanced 50KΩBalanced 100KΩ
Output Impedance:
50Hz, 2.8VRMS <0.007Ω
Damping factor:
50Hz. 2.8VRMS8Ω >11004Ω >550
Frequency Response:
2.8VRMS into 4Ω10Hz – 20KHz +/- 0.5dB10Hz – 50KHz +0.1/-3.0dB
THD&IM
1KHz, 1W/4Ω
<0.02%
10-20KHz, 1W/4Ω
<0.02%
10-50KHz, 1W/4Ω
< 0.05% (90kHz BW)
1KHz, 37.5W/4Ω
< 0.01%
Outpower 
Both channels driven 120vac mains, 1kHz, 1% THD
8Ω
140W minimum
4Ω
300W minimum
2Ω
Stable for musical transients
PS Audio Australia offer a limited warranty for 3 years from the date the unit was first purchased from PS Audio or its dealers and agents. If you do not register your product within 30 days of service, a copy of your purchase receipt from an authorised PS Audio dealer may be used as proof of purchase to establish the warranty start date. You can register your product online, by phone, by mail, or by email.
We offer free shipping on any product over $99. For full details please see our Shipping Policy.

Our returns policy lasts 30 days. If 30 days have gone by since your purchase, unfortunately, we may not be able to offer you a refund or exchange. For full details please see our Refund Policy.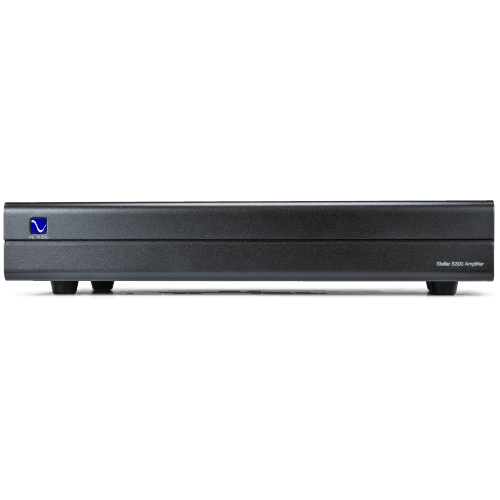 PS Audio Stellar S300 Stereo Amplifier
The Stellar S300 stereo power amplifier is a dual mono power amplifier capable of effortlessly driving demanding loudspeaker loads to concert levels. The perfect choice for just about any loudspeaker, the S300 slips into any system, surprising and delighting even the most discriminating Audiophile. The S300 opens up your musical library in ways you might not have thought possible, revealing nuance and detail covered up by traditional amplifiers. One listen to the S300 and you'll know you made the right choice. Effortless, rich, spacious—never a hint of glare or aggression—a joy to hear. An amplifier worthy of the PS Audio name.
Rated at 140 Watts per channel into 8Ω and 300 Watts per channel into 4Ω, the S300 combines the best of two worlds: ultra linear, high-current, Class D technology for the output stage; a discrete, Class A MOSFET based Analog Cell for the all-important input stage. The S300's rich, warm, and engaging sonic character comes from the Analog Cell. Its powerful, authoritative control over the loudspeaker stems from its high current, ultra-low impedance Class D output stage.
Stellar's design imperative was to produce a truly musical sounding power amplifier that proudly competed with any amplifier under $5,000.  Its designer, PS Audio engineer Darren Myers, took the challenge and set to work on a new concept—a hybrid that would combine the best of today's technology with time-honored techniques leveraging PS Audio's forty plus years of experience.
The results are extraordinarily musical. Even from the earliest prototype we knew the Stellar power amplifier series was going to be something special. Stellar amplifiers never draw attention to themselves, a rare quality in amplifiers of any price. After hundreds of hours of tuning, voicing, and perfectionist tweaking, we were confident the ends justified the means.
Audition the Stellar S300 and you'll appreciate Myers' dedication to musical truth without compromise.
Manufacturers Details:
The power amplifier is technology always present in stereo systems. Yet, despite the fact everyone uses them, few appreciate the power amp's critical role in preserving music's nuanced details, because most amplifiers fail to preserve them. Overtones from plucked instruments, subtle cues defining placement, depth, soundstage width, and transient decays are often lost in the power amplifier.
The S300 loses nothing.Stellar's lead designer, engineer Darren Myers, was obsessed with its detail and voicing—lavishing great attention on even the tiniest nuances in the music. This helped Stellar capture the rich full-bodied essence of recorded music and presents it to your loudspeakers with authority and grace—with never a hint of glare or unnaturalness. The S300 is faithful to the music like few amplifiers are.
The Analog Cell makes all the difference
The connection between preamplifier and power amplifier is critical, for it is at this junction where most essential musical details are easily lost. Nothing in the design of a power amplifier is more important than its input stage when preserving music's finest nuances. In the S300 a unique topology called the Analog Cell has been employed to preserve the rich details found in music.
The Analog Cell is a zero feedback, balanced, Class A, MOSFET input stage. The design closely mirrors the sonic characteristics of a vacuum tube and allows Myers the freedom to voice the amplifier as he sees fit. Long hours of listening and tuning sessions in Music Room One, shared by PS Audio founder Paul McGowan and Darren Myers, resulted in a sonic signature that honors the music and never draws attention to itself.
The listening experience with the S300 starts feet tapping and smiles breaking out. The S300 presents music without a hint of glare. Listeners are constantly surprised at the width and depth of the S300's soundstage; its preservation of the smallest details in reverb, room acoustics, musical overtones; its commanding presence without intrusion; it's delicate handling of subtle shadings; its authority as it grabs hold of the loudspeaker and breezes through even the most complex musical passages.
Engineered With Care:
The hybrid approach used in Stellar's power amplifiers takes advantage of the best traits technology has to offer. Its all important input stage relies upon the Analog Cell to provide a zero-loss interface between the preamplifier or DAC, as well as imprint the amp's sonic character. It is then time to convert the perfected analog voltage into the all important high current output needed to drive loudspeakers.
A power amplifier connects a reservoir of energy to the loudspeaker through a type of valve (solid state or vacuum tube) controlled by the input stage. If the input stage has done a good job of preserving music's subtle details, textures, timing and phase information, transferring it without loss to the loudspeaker can be accomplished in a few ways: the most efficient is Class D.
The history of Class D amplifiers stretches back to the 1950s, though those early designs—even those into the late 1990s—had much to be desired, sonically. Modern designs capable of high linearity and neutral sound quality weren't available until the early 2000s, and into late 2015.
There is a lot of misinformation surrounding class D amplifiers. Perhaps the most common is they are digital, which is incorrect. A Class D amplification stage is an analog process, known as Pulse Width Modulation (PWM). Class D amplifiers do switch in on/off fashion, which is likely the reason they wrongly acquired the "digital" moniker.
The Stellar S300 is a dual mono design. This means that each channel has its own, separate power supply. Each of the two channels is a complete and independent power supply and power amplification stage, based on a modern Class D ICE module, designed in Denmark.
All power amplification stages have strengths and weakness. Class D output stages are no different. Their strengths are many: near-perfect linearity, low distortion, high efficiency. Areas where they do not excel, are most notable in high-frequency extremes. Because Class D amplifiers require an output filter to remove their switching noise, they do not have frequency extremes into the many hundreds of thousands of Hertz. Depending on their design modern Class D amplifiers, like the type used in Stellar, extend high frequencies to about 50kHz. Human hearing limitations are 20kHz, though most listeners rarely have hearing exceeding half that.
The Stellar S300 provides excellent frequency extremes, low distortion, high efficiency, high damping factor, and a powerful output of 300 Watts per channel into the most common loudspeaker loads of 4Ω. Plenty of horsepower for even the most demanding loudspeakers.
Key Features:
Work on the Stellar series began in 2015 with the goal of building a line of world-class, exceptional sounding, under $2,000 full-size chassis products at our Boulder facilities. What we hoped for was an affordable gateway into the world of PS Audio. We wanted to build a line of equipment we would be proud to place the PS Audio name upon, and customers would be equally proud displaying in their homes, at prices anyone can afford.
Our standards have always been high. In our forty plus years of business, we have never sacrificed quality, performance, or customer service when we launch a new product. If we can't proudly take a new product home and enjoy its musical delights, then it's never going to see the light of day as a PS musical instrument. Nothing is more important to us than honoring the music and those that use our products.
The first major challenge in Stellar's creation was how to build a beautiful, full-sized chassis, and still have budget enough for the level of audio quality we had envisioned. Once solved with the tireless help of PS Engineering and a cartel of local vendors eager to keep business local, our next hurdle was the biggest of all—crafting musical circuits that matched our lofty vision of sonic bliss. Nearly two years in the works, our vision of a locally built gateway line of musically gorgeous audio products took shape. The Stellar line became reality and one we hope will enjoy a lifetime legacy in the PS Audio family.
Each Stellar product is hand-built in our Colorado facility. We take great pride in what we build, how it sounds, and how the end user is treated. We're PS Audio, and making music and keeping our customers happy and thrilled is what we're all about.
This product has no reviews yet.
WHILE YOU ARE BROWSING
You may also like