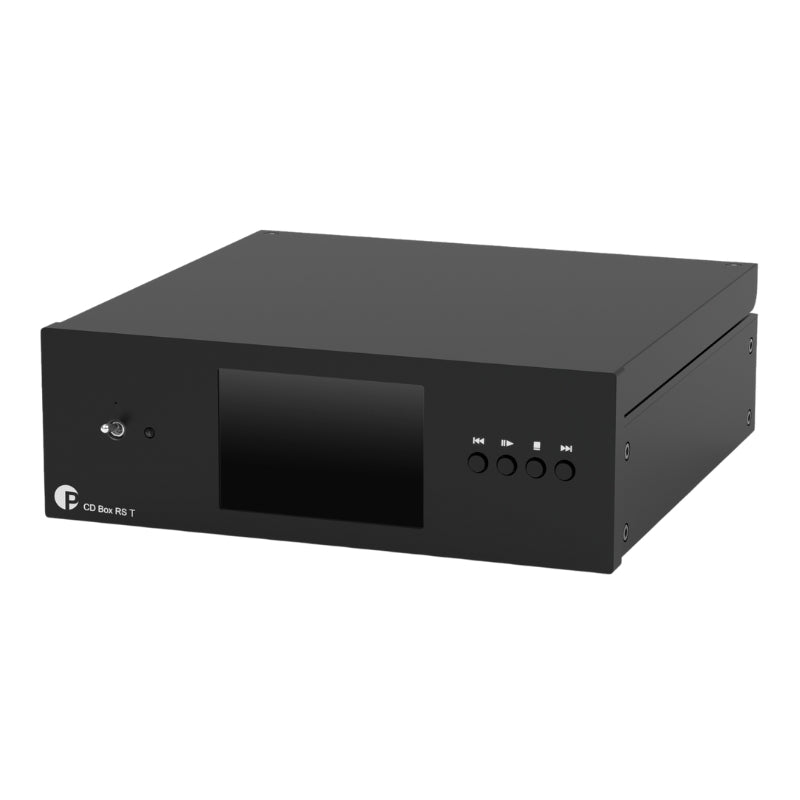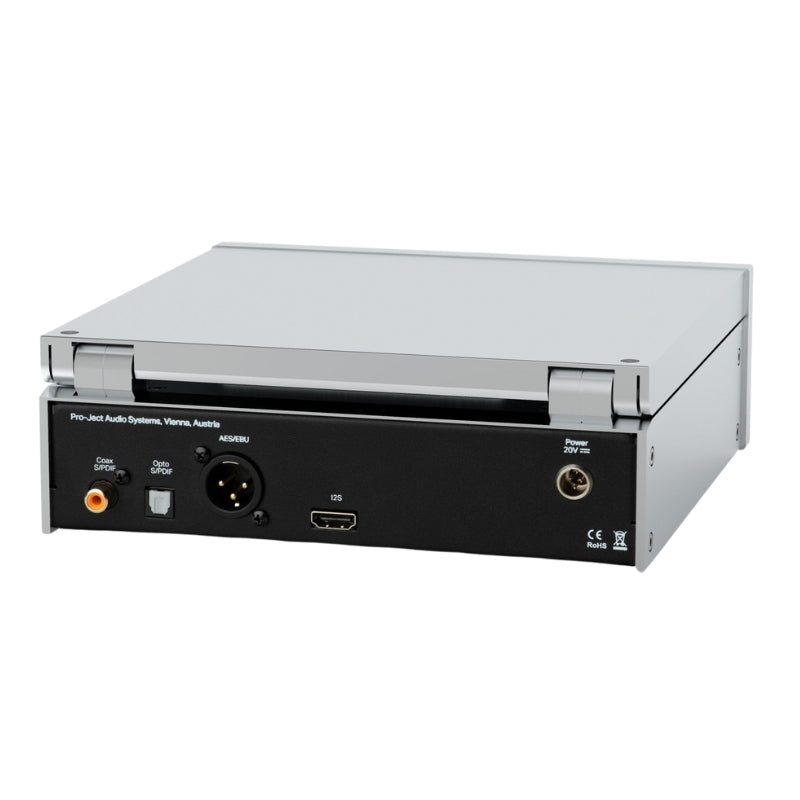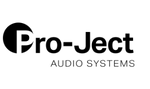 Pro-Ject CD Box RS2 T CD Transport
---
Pro-Ject Audio turntables and electronics are covered by a 2 year warranty from date of purchase.

Speakers are covered by a 5 year warranty from date of purchase.

Vacuum tubes used within components (such as the Tube Box S2) are covered for 90 days from date of purchase.
We offer free shipping on any product over $99. For full details please see our Shipping Policy.

Our returns policy lasts 30 days. If 30 days have gone by since your purchase, unfortunately, we may not be able to offer you a refund or exchange. For full details please see our Refund Policy.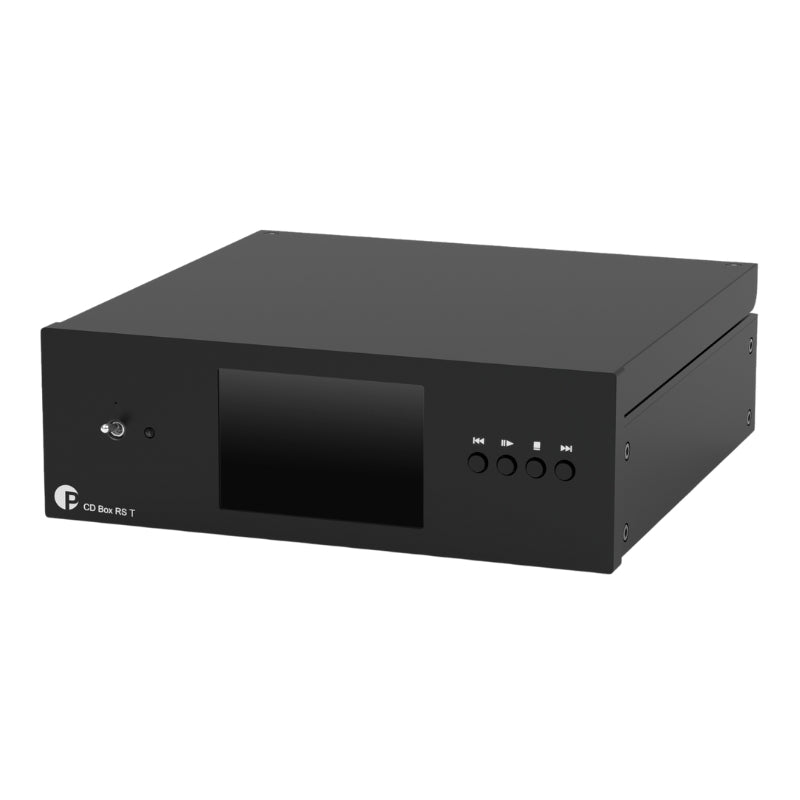 Pro-Ject CD Box RS2 T CD Transport
Pro-Ject has always made products and investments which are not particularly mainstream. As everybody was jumping onto the CD bandwagon, they were starting with turntables. Now as everybody moves into streaming, Pro-Ject are investing in a new revolutionary CD Player. We believe in listening to music consciously and also that there are many people who deeply share this sentiment with us. Similar to analogue records, people want to have the physical medium in hand. And that's also true for the CD! Most of us are still going to put most of their CDs onto a hard disc drive or store them in the basement, as they did with their analogue records. But many want to keep their best CDs, and for this they want to have a proper CD-player.


Manufacturer Details:
Actual Redbook CD players have gotten rare – real high-end mechanisms aren't even existing anymore. Today, we know that the drive is essential for accurately reading CDs. The mechanics in many drives struggle to correctly read CDs and rely on audio interpolation to make it work, often negatively impacting sound quality. The CD medium might have gotten an unfavourable reputation as a result, which is why it is time to create a perfect, top-class CD transport again.
Transport-only matters, because many already have a very good DAC, which means we do not have to add a DAC and drive costs up. So we concentrated to make the best CD transport we possibly could. The CD Box RS2 T is the latest development in our line of ultimate top-loading CD transports, built around the StreamUnlimited CD mechanism CD–Pro 8 and servo system CD-84. The CD Box RS2 T takes playing standard Red Book Audio CDs to perfection. The CD Pro-8 has the servo system directly integrated in its aluminium body. The entire body is suspended on a proprietary anti-vibration system, which allows us to control the level of outside vibrations reaching the insides of the device. The CD mechanism is stabilised and secured, unaffected by external influences.


Vibration dampers are mounted on the very rigid carbon fibre chassis, which further contributes to isolating the CD loader from the outside. Additionally, the whole chassis is firmly connected to the body of the CD Box RS2 T itself. Such a construction brings excellent rigidity to the whole system and in the same time splendid isolation against the whole vibrational spectrum. The CD mechanism has an improved clamp made of a new aluminium alloy. It is perfectly balanced and assures perfect contact between the disc and the drive, achieving smooth rotation and perfect disc reading.
This product has no reviews yet.
WHILE YOU ARE BROWSING
You may also like