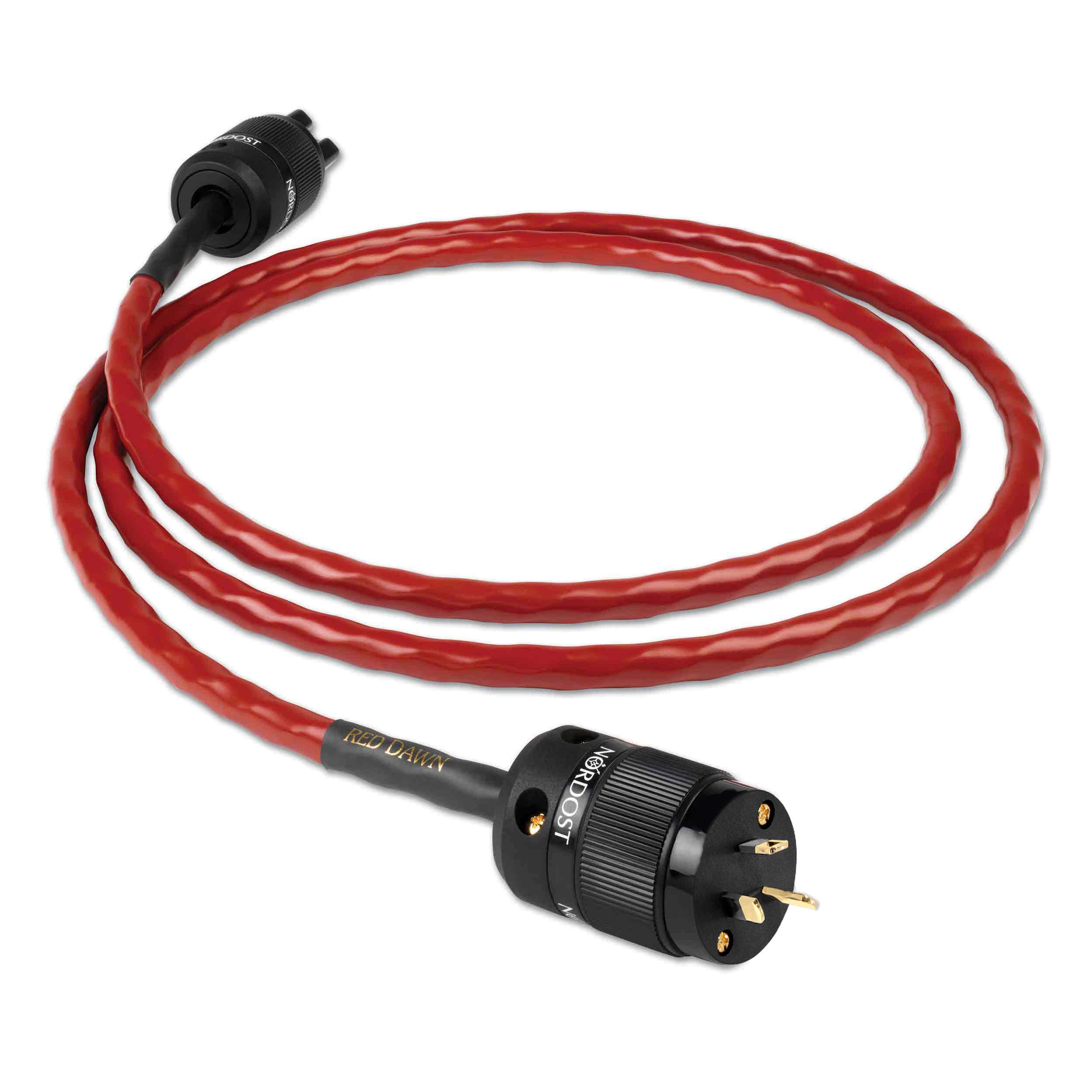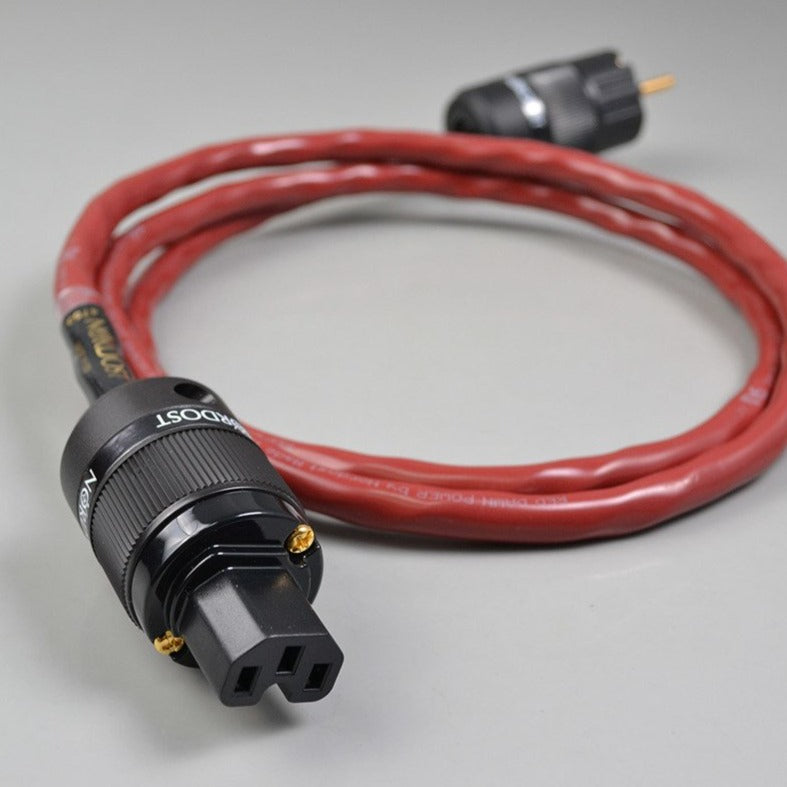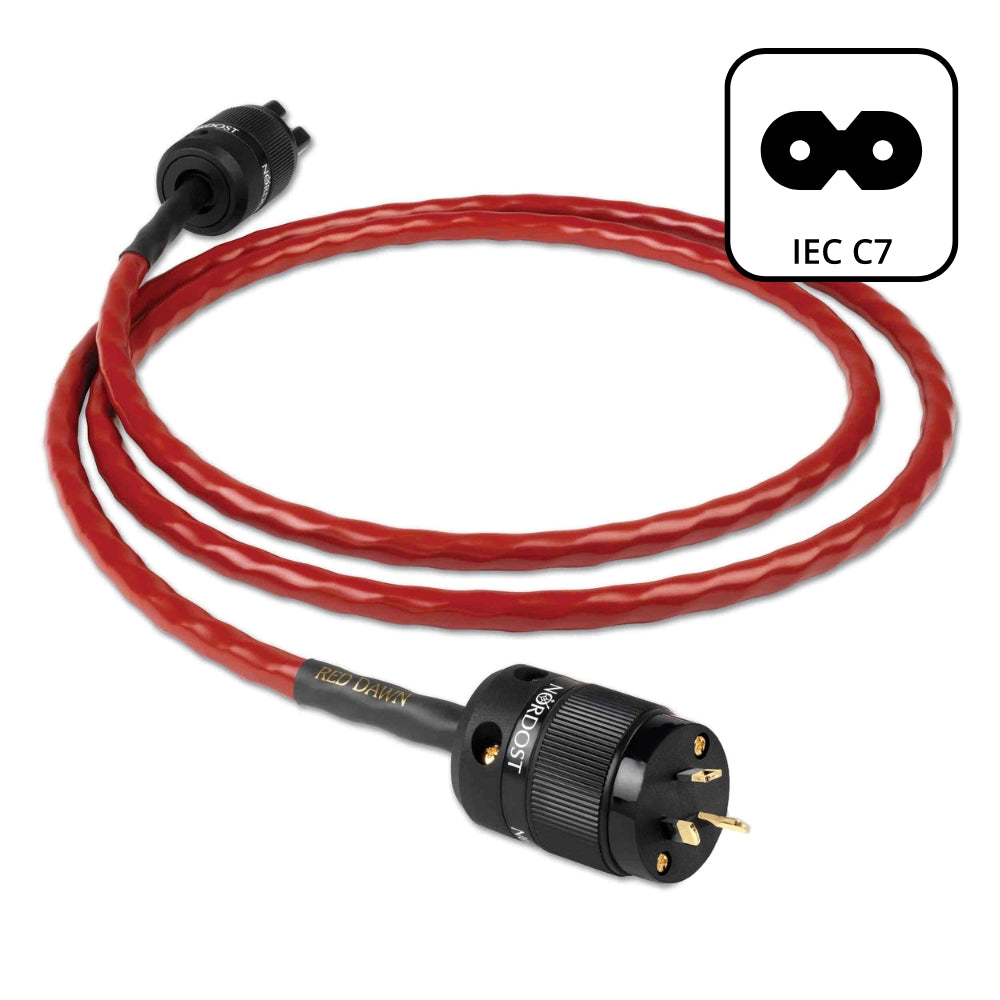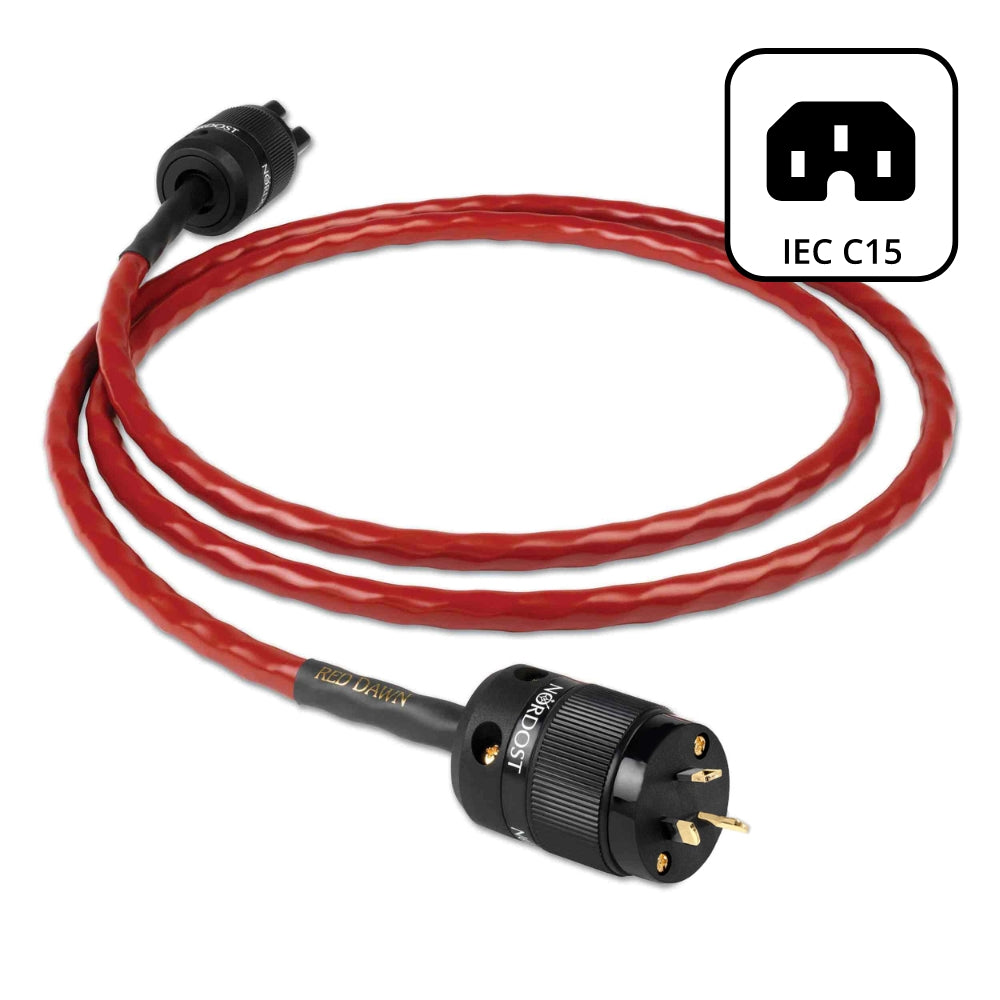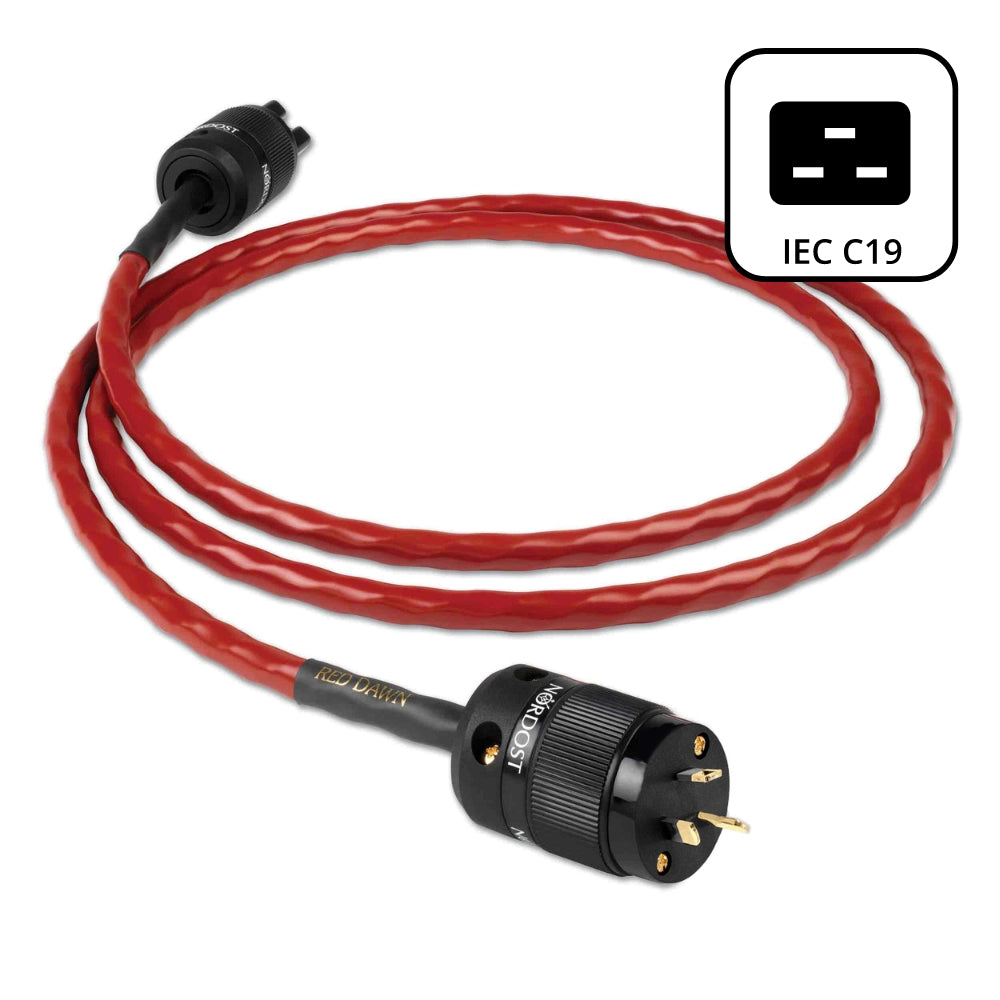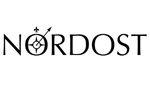 Nordost Leif Red Dawn Power Cable
Power cords were once considered a casual afterthought, but recent experience proves they're fundamental to system performance. In fact, the effects power cords bring to a system are so significant, they're now the most important cables.
---
Specifications

| | |
| --- | --- |
| Insulation: | Fluorinated Ethylene Propylene (FEP) |
| Construction: | Mechanically tuned lay , Micro Mono-Filament design  |
| Conductors: | 3 x 14 AWG  |
| Material: | 105 strand 99.9999% OFC  |
| Capacitance: | 10pF/ft |
| Inductance: | 0.10 μH/ft |
| Velocity of Propagation: | 81% |
| Terminations: | C19 and C15 |
| Warranty:  | 5 Years |
Nordost products have a limited lifetime warranty to the original purchaser, with the exception of QRT products which carry limited 2 year (QPOINT, QSOURCE, QNET, QKOIL, and QVIBE) or 5 year (QKORE and QBASE) warranties, and the VIDAR 2 which carries a limited 2 year warranty.
We offer free shipping on any product over $99. For full details please see our Shipping Policy.

Our returns policy lasts 30 days. If 30 days have gone by since your purchase, unfortunately, we may not be able to offer you a refund or exchange. For full details please see our Refund Policy.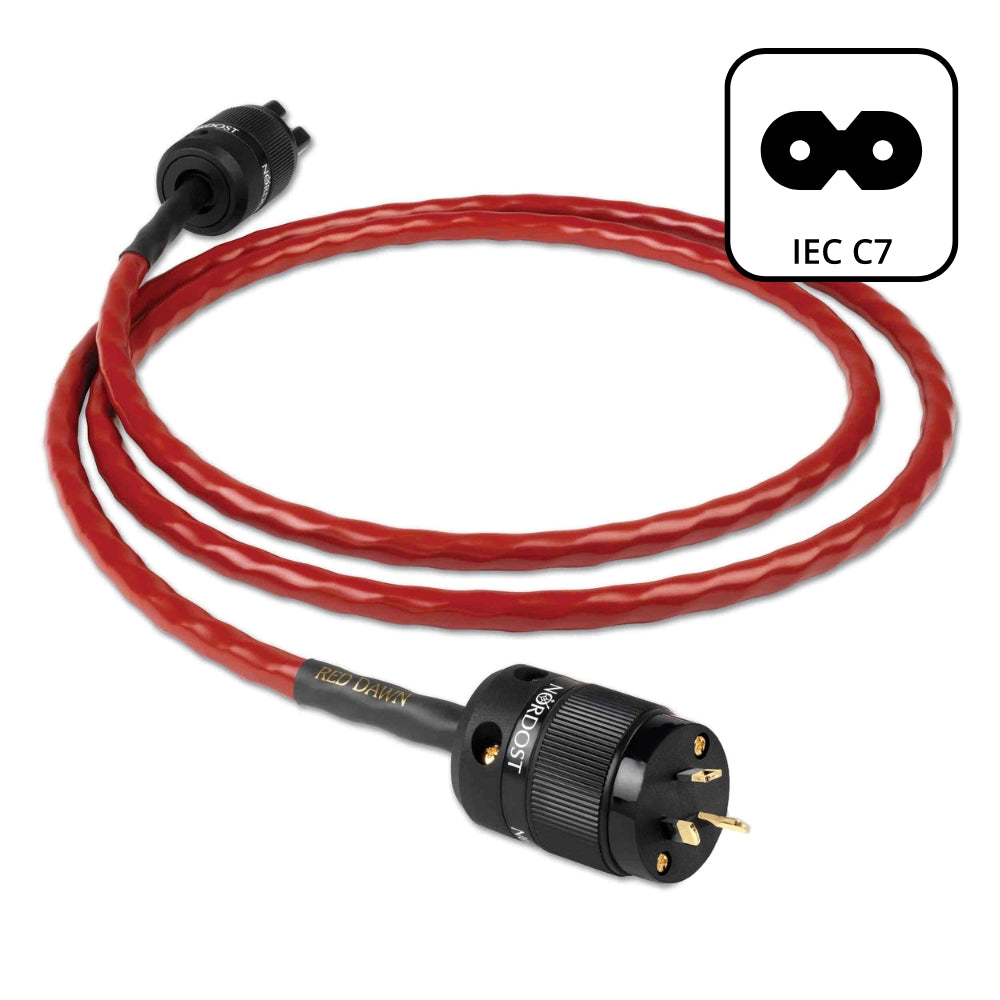 Nordost Leif Red Dawn Analog Interconnect Cable
NOTE: This product has a typical lead time of 2-4 weeks.

It used to be the case that all systems ran on stock power cords, but recent experience has shown that, far from the occasional afterthought they once were, properly designed audiophile power cords are fundamental to system performance.  In fact, the effects are so demonstrable, so obvious, that power cords are fast assuming their proper position as the most important cables in your system.
Manufacturer's Details:
The Red Dawn Power Cord employs high-speed, low-loss, heavy gauge 3 x 14 AWG Micro Mono-Filament conductors sheathed in FEP insulation. The minimal dielectric effect and propagation delay ensures that power is transported as directly as possible, straight to your equipment, while purpose built, audio-grade connectors maintain the low source impedance of your AC supply and ensure superior grounding.
This product has no reviews yet.
WHILE YOU ARE BROWSING
You may also like