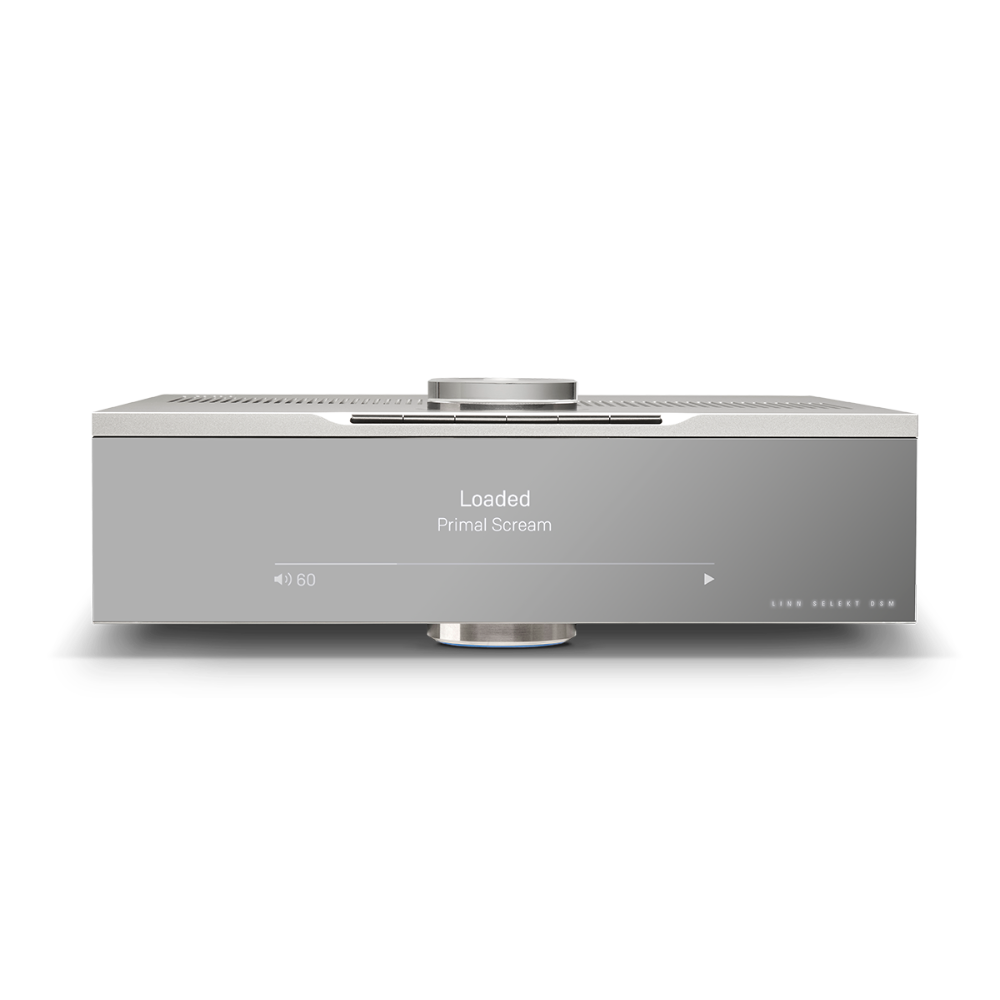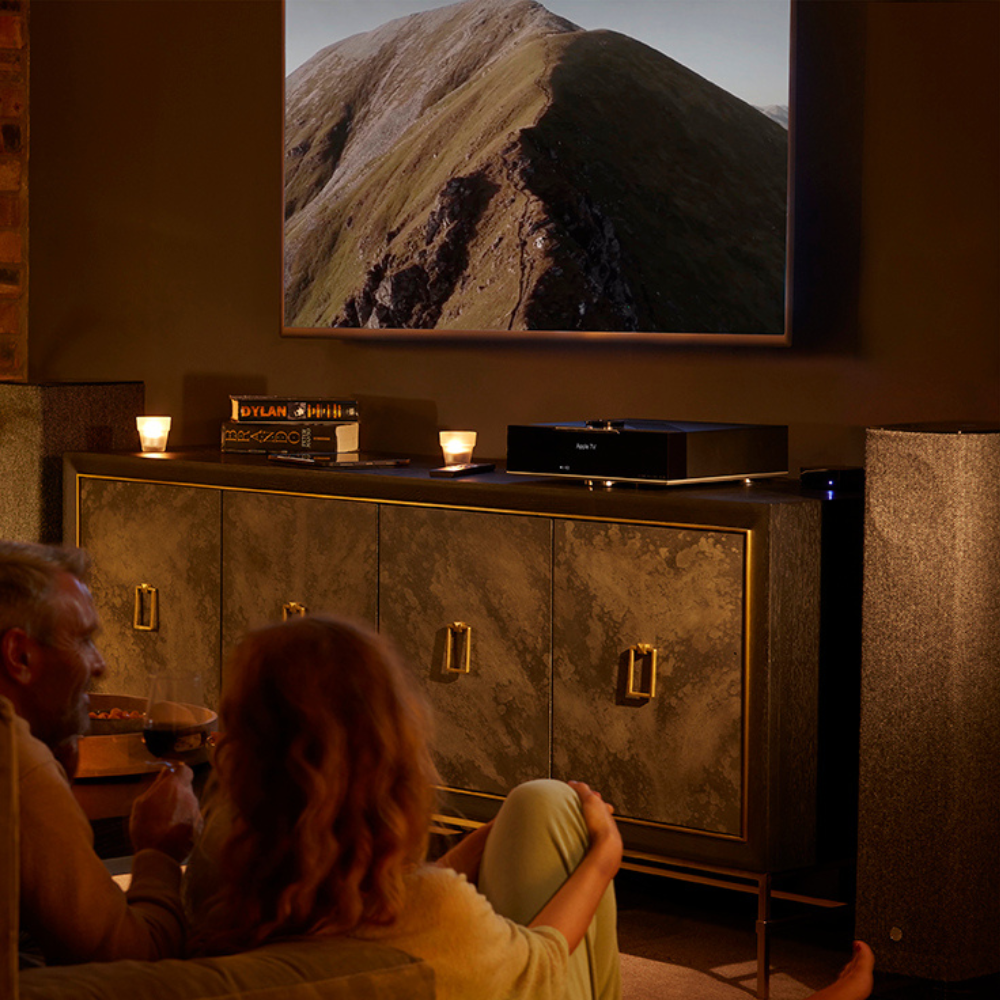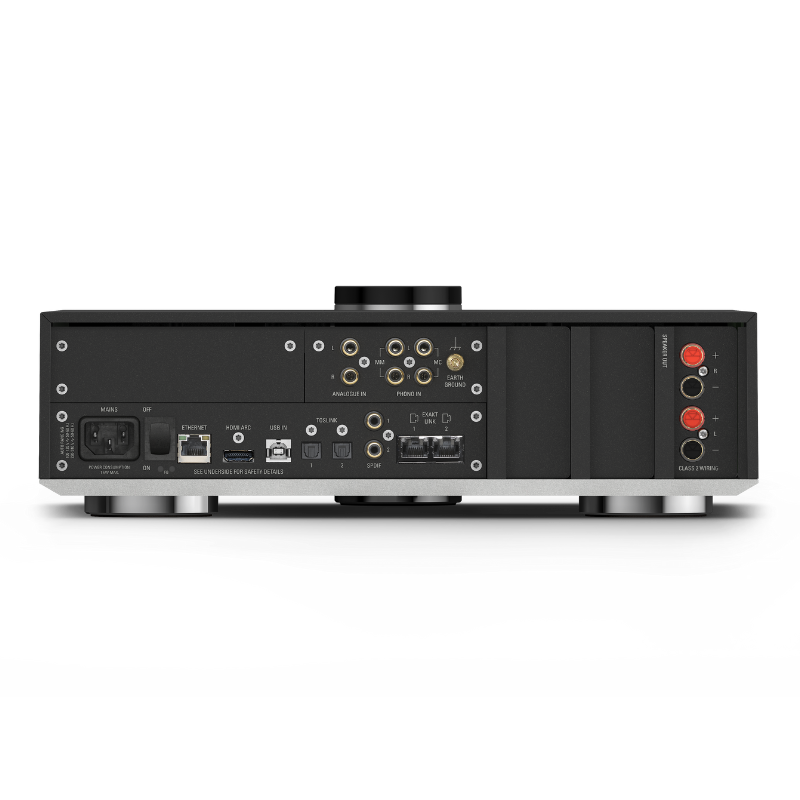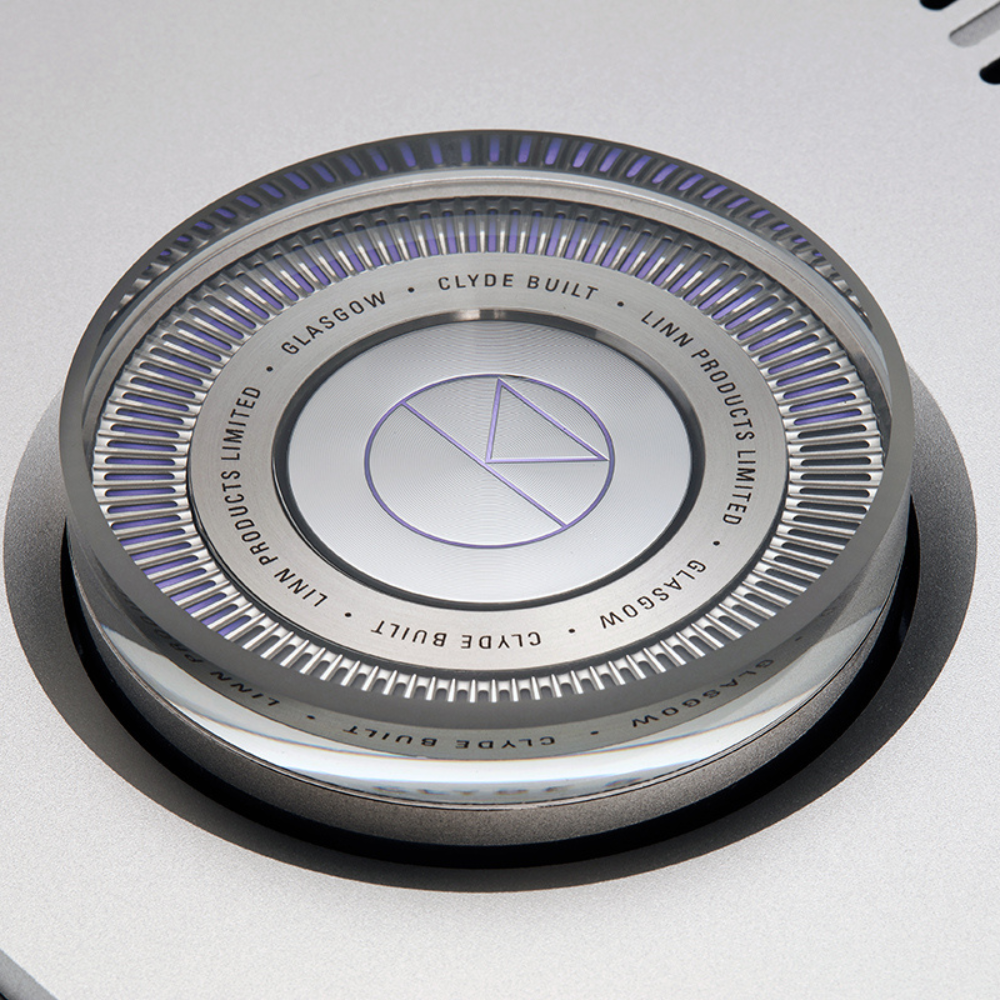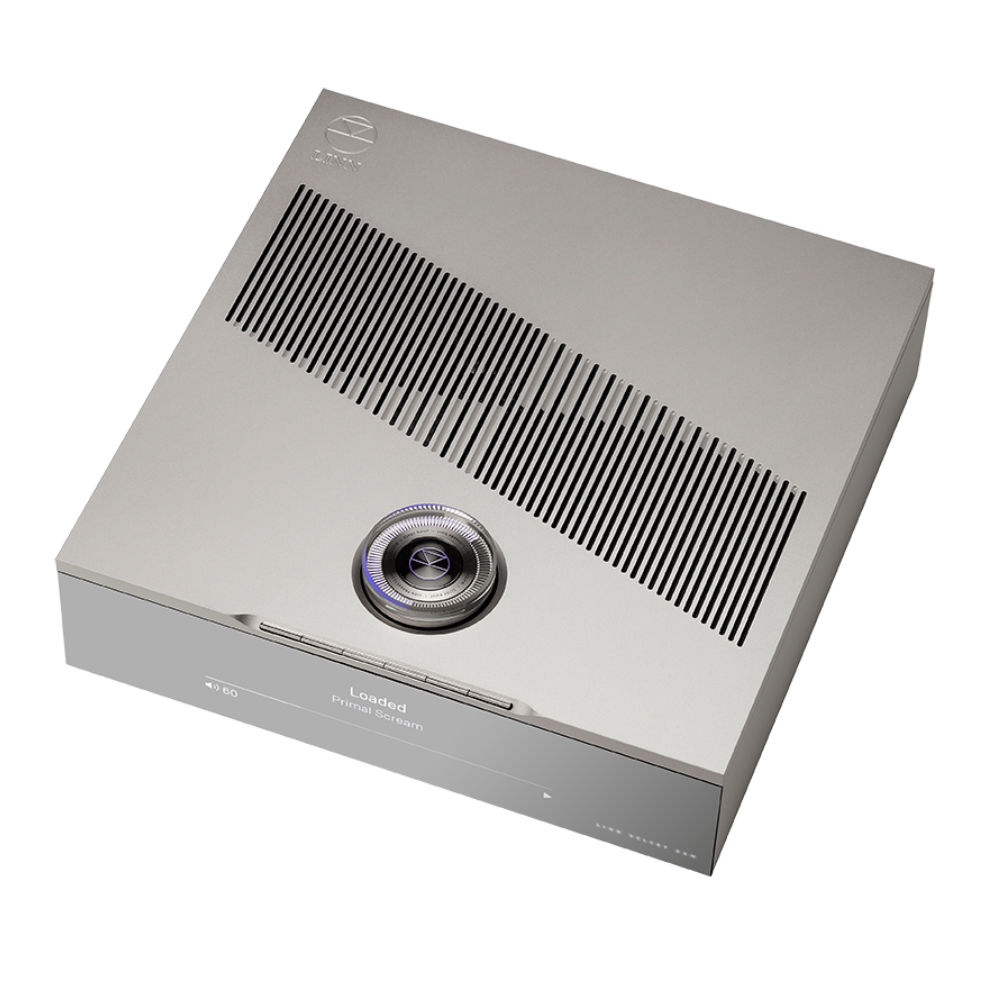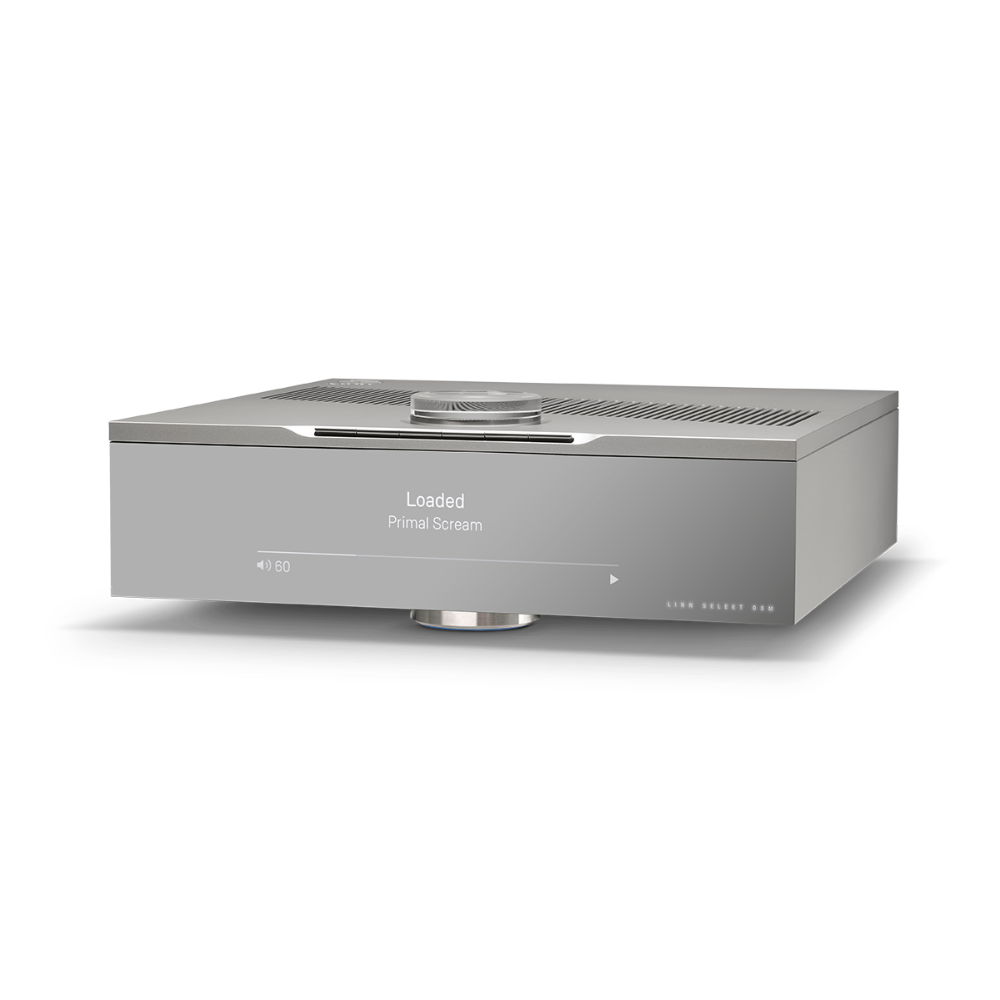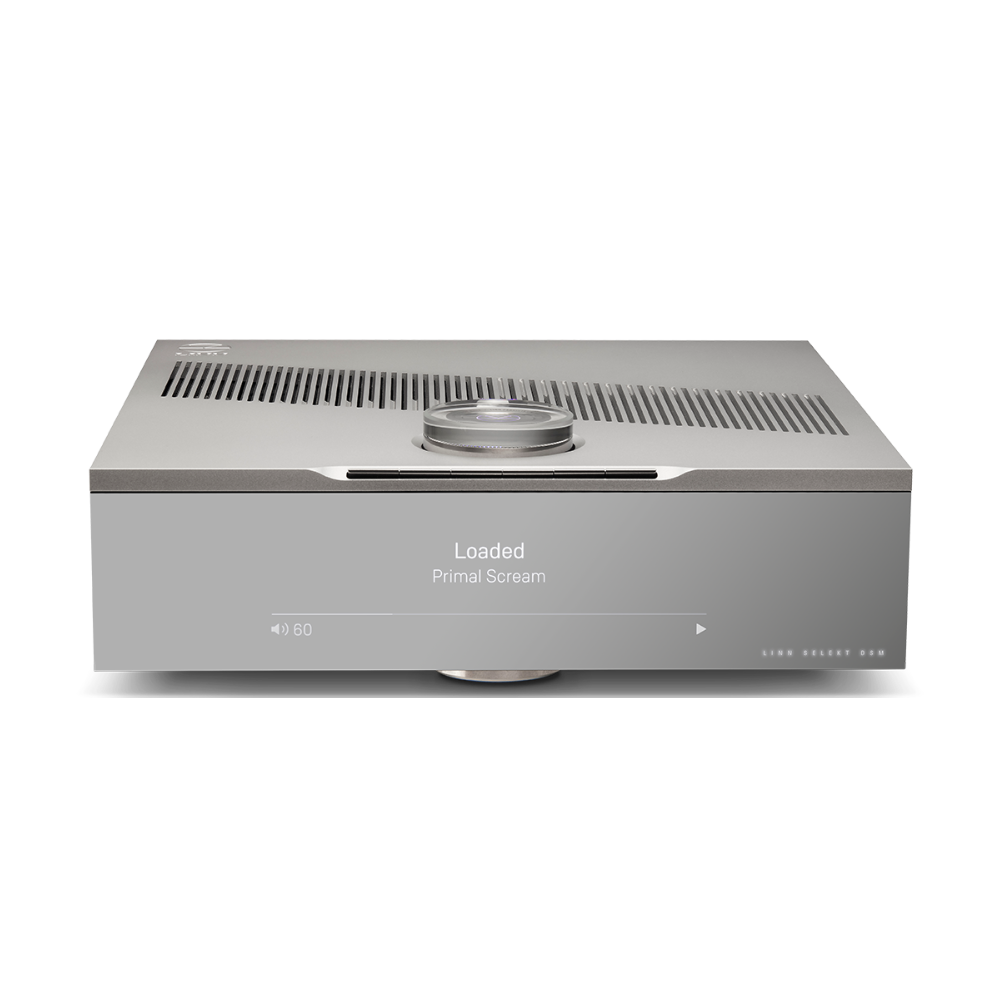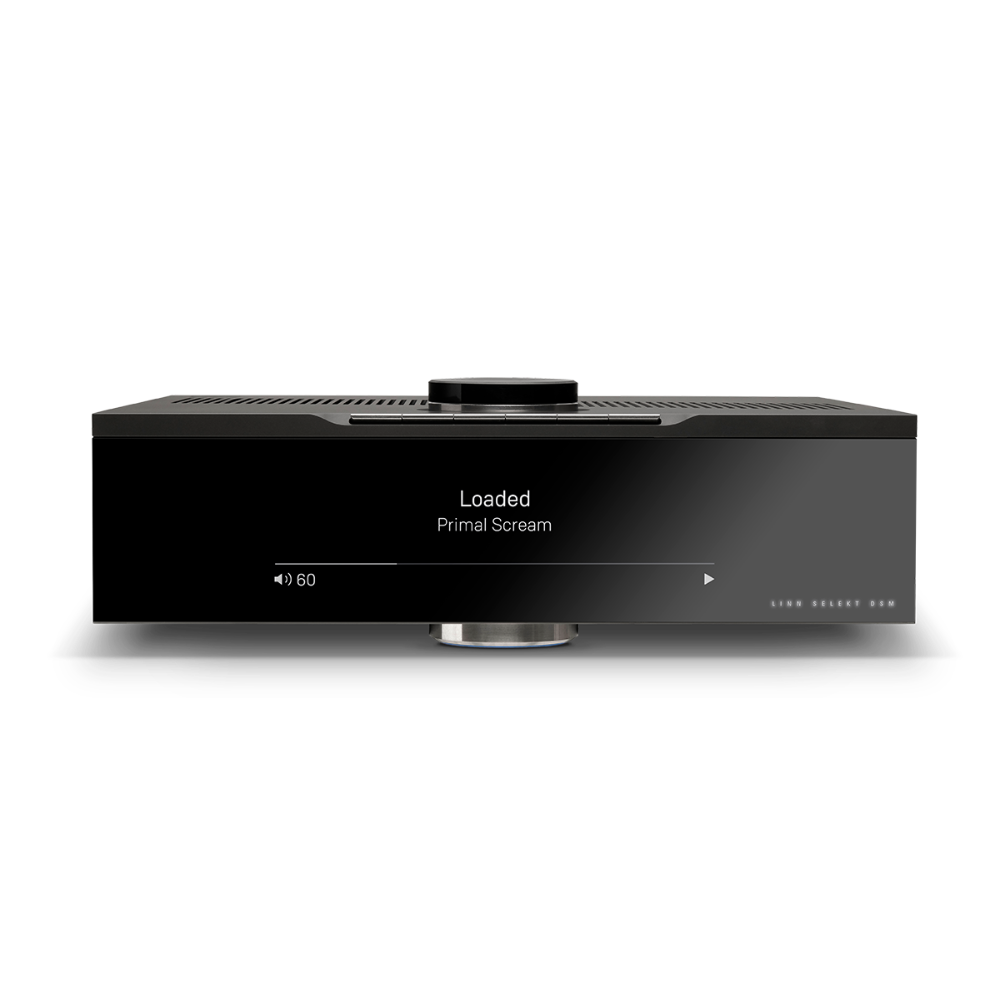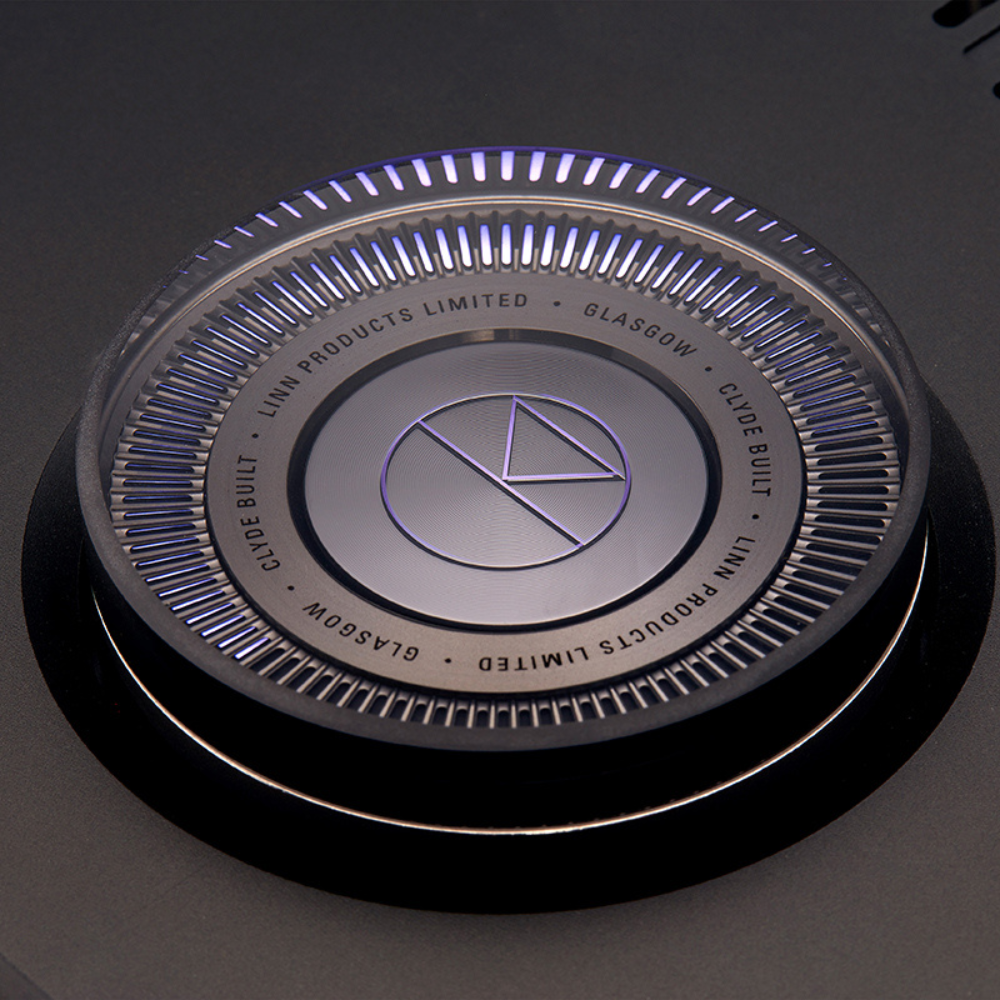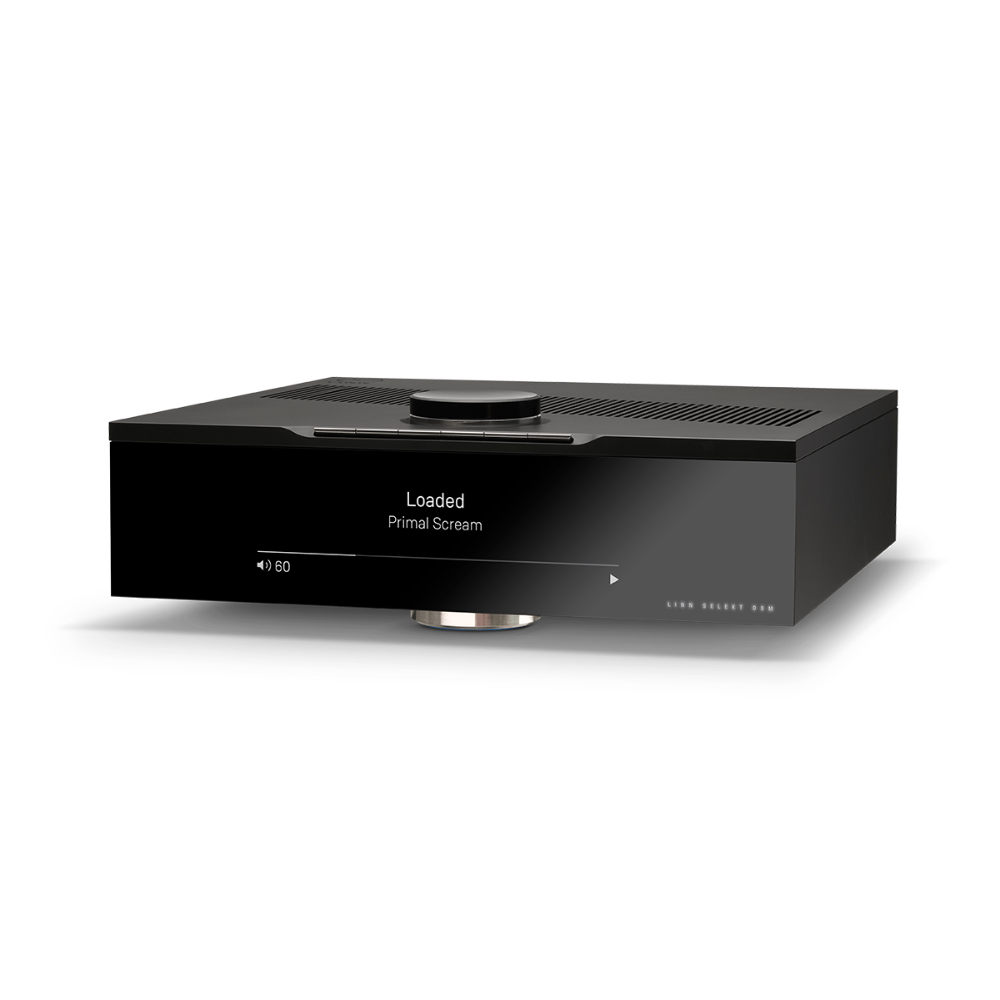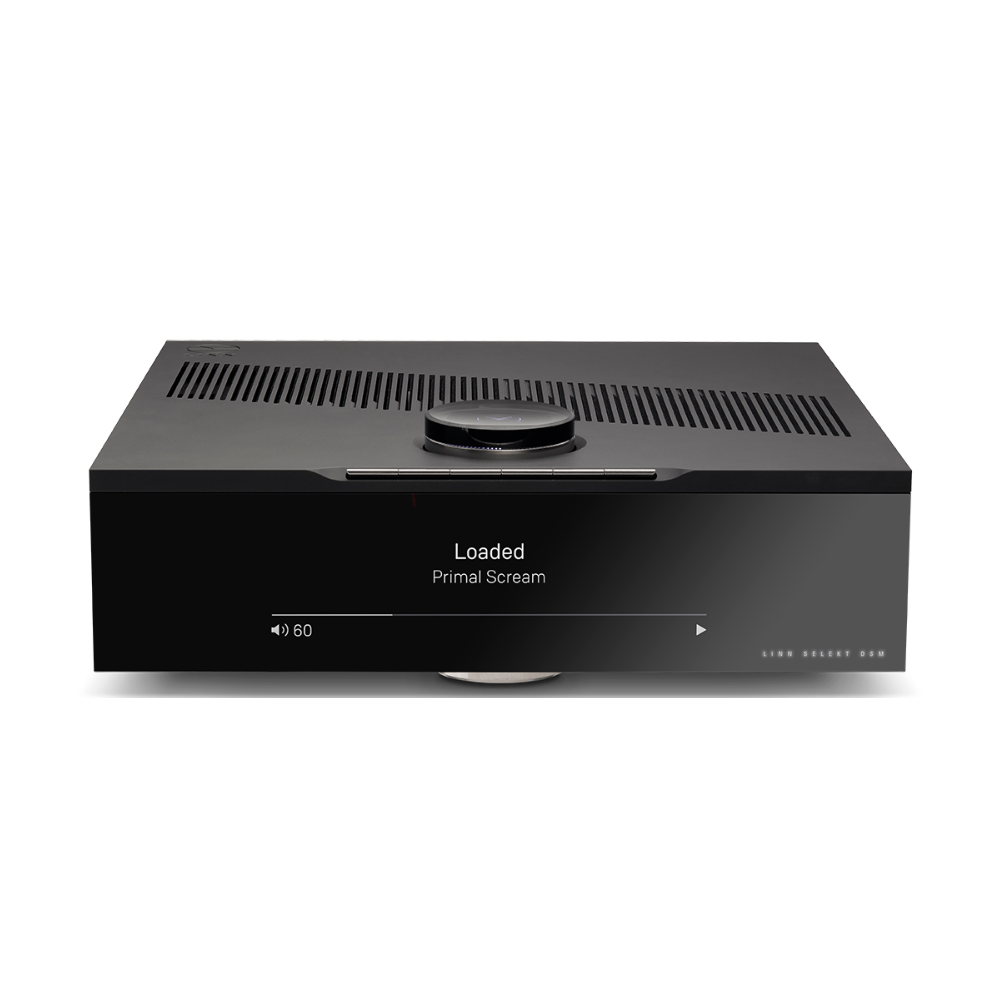 LINN Selekt DSM Edition Hub Streaming Amplifier
If you seek the elegant convenience of a one-box system, the Selekt DSM streaming amplifier becomes the highest-performing, all-in-one digital source on the market.

It also supports wireless connections via WiFi and Bluetooth, enabling you to quickly access Tidal, Qobuz, Spotify, Apple Music, and more. Plus, HDMI inputs accommodate 4K TV, Blu-ray, and game consoles.
---
Specifications

| | |
| --- | --- |
| Dimensions | (H) 119 mm x (W) 355 mm x (D) 355 mm |
| Weight | 9.5kg |
| Inputs | 1x Ethernet, 1x HDMI Arc, 1x Optical, 1x SPDIF, 1x USB B, Wifi, Bluetooth, RCA Phono (configuarble line level) |
| Outputs | 1x HDMI |
| Audio formats | FLAC, ALAC, WAV, DSD (64/128), MP3, WMA (except lossless), AIFF, AAC, OGG |
| Resolution | Up to 24-bit 192 kHz |
| Integrated Services | TIDAL, Qobuz, Spotify Connect, Airplay, Roon, TuneIn, Calm Radio |
| Construction | Black Aluminium |
| Built-in phono stage | MM & MC |
Linn carries a warranty of five years with the exception of cartridges, which has a warranty of one year, covering manufacturing faults and labour.
We offer free shipping on any product over $99. For full details please see our Shipping Policy.

Our returns policy lasts 30 days. If 30 days have gone by since your purchase, unfortunately, we may not be able to offer you a refund or exchange. For full details please see our Refund Policy.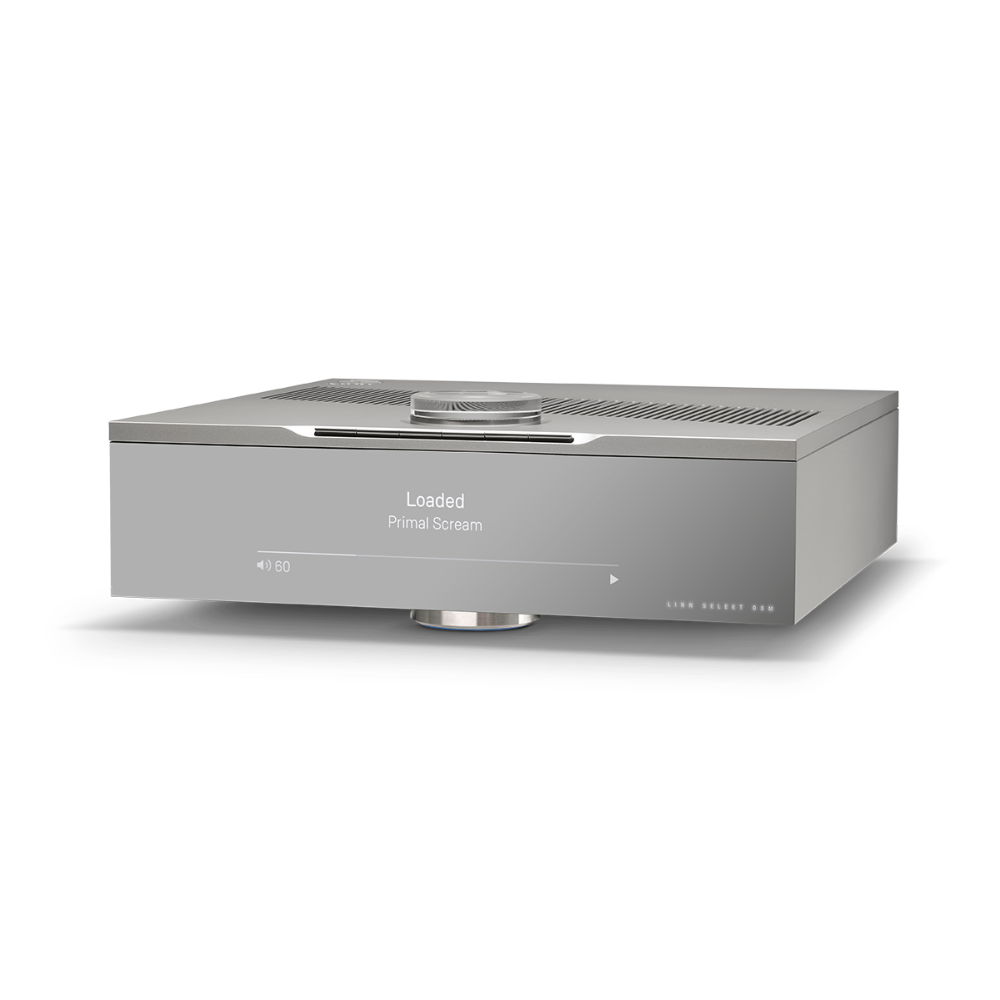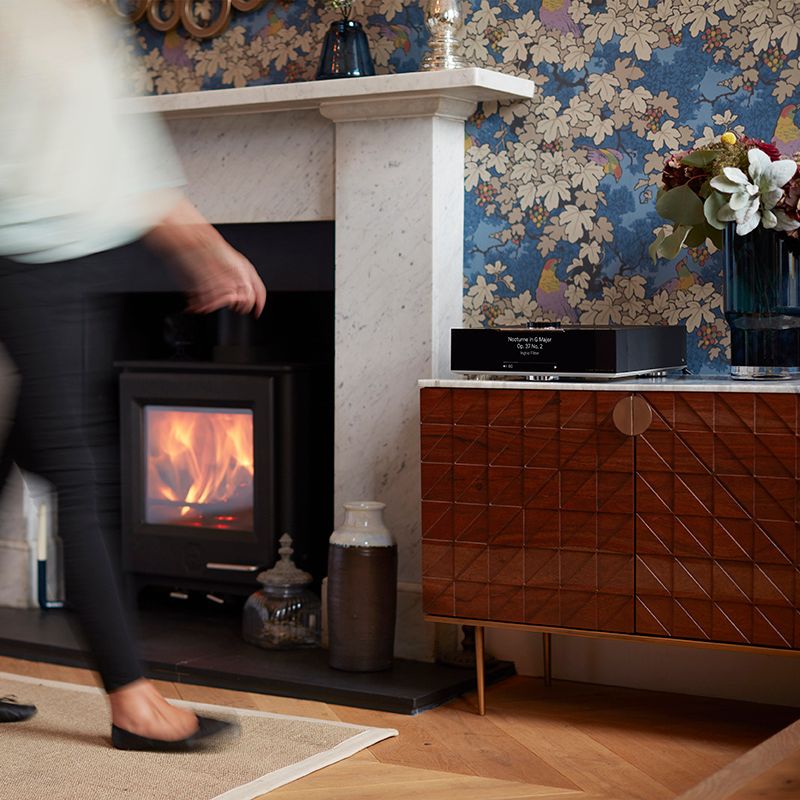 TELL ME MORE ABOUT THE
LINN Selekt DSM Edition Hub Streaming Amplifier
Edition Hub is a superior-quality enclosure, featuring an all-machined construction for improved rigidity, interior isolation, and elevated aesthetic appeal – with sleek sight lines, concealed joins and understated luxury at the fore.

Providing both requisite heat management and high design appeal, the primary vent of Edition Hub is precision-cut into its aluminium plate lid. The vent itself is evocative of a wave, with each aperture cut at an angle, and only every second one machined all the way through. When viewed from different angles, this wave motif morphs and ripples – with myriad reflections projected from its various finishes and surfaces.

Edition Hub features a much-improved, eye-catching control dial. Its precision, turned-stainless-steel bearing ensures silky, tactile rotation when adjusting volume; and the photo-etched steel halo around its edge allows cool, sharp light to emanate from the one hundred individual LEDs beneath.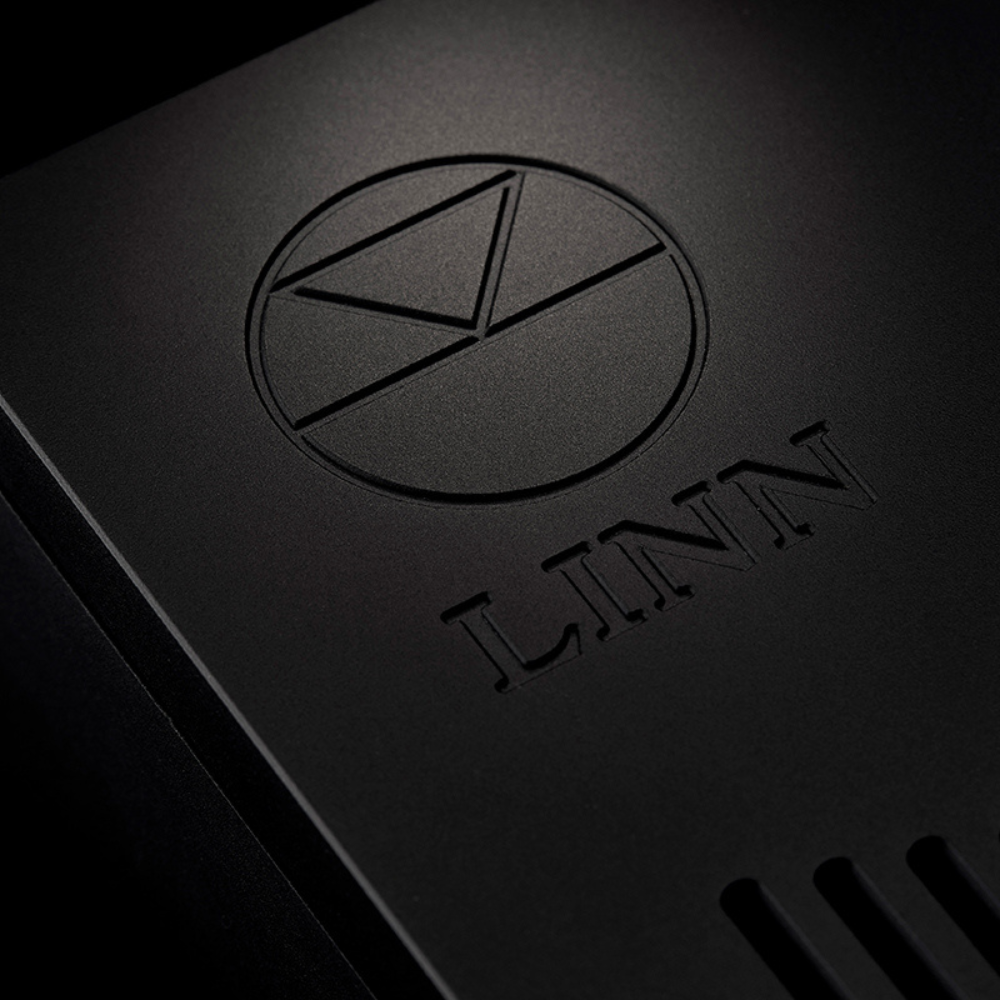 Edition Hub
The all-glass fascia of Edition Hub is composed of mirrored spy glass; with the large-format display concealed behind it displaying crisp, clear information when necessary, and fading to total invisibility when not.

Edition Hub features, as standard, Linn's all-new, exceptionally efficient, highly responsive, and precision-regulated power supply design – our best yet – Utopik.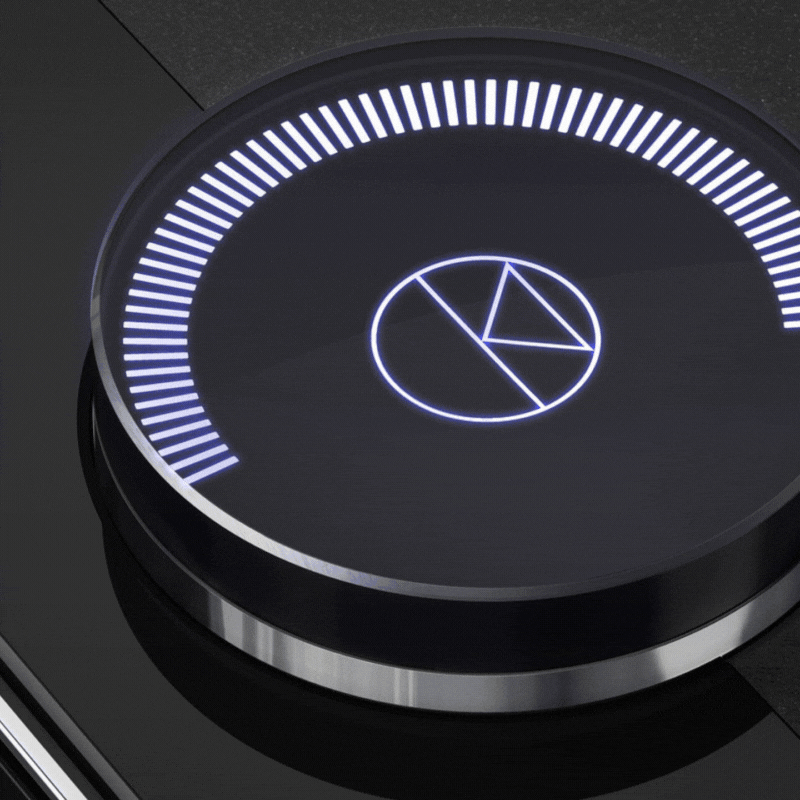 Precision details
100 individual LEDs within the control dial, 6 machined customisable 'smart buttons' & a precision modular design; there is nothing quite like the Linn Selekt DSM.

A broad range of connections on Edition Hub's back panel ensures that it can receive, process and expertly deliver audio from any source imaginable.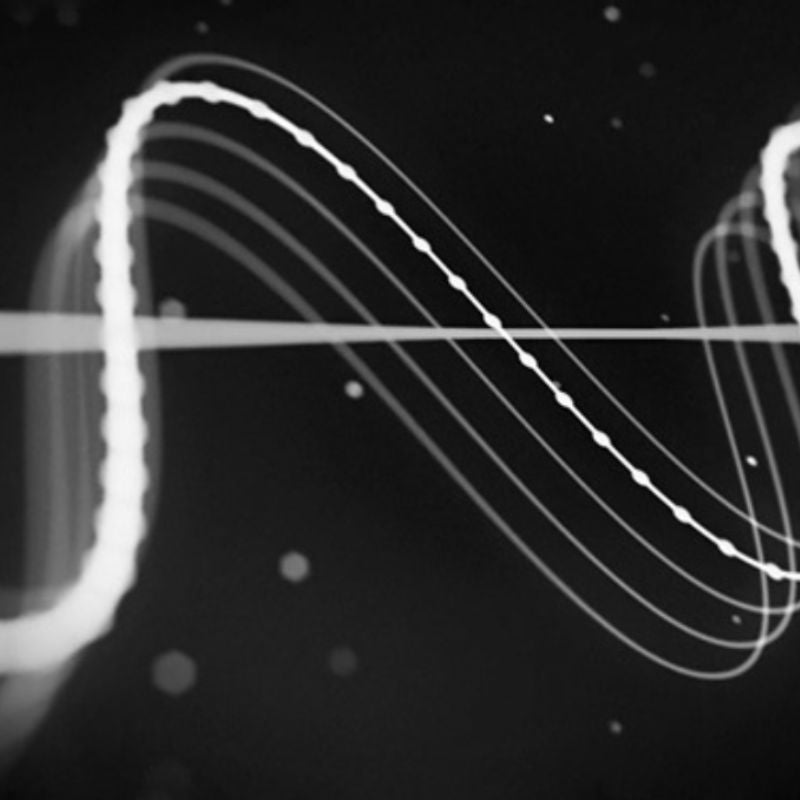 Standard DAC
The standard option; a stereo DAC that performs beautifully in all applications.

You can start here, and as your taste matures, simply upgrade the built-in DAC cartridge to suit your needs to either the Katalyst or Organik DAC.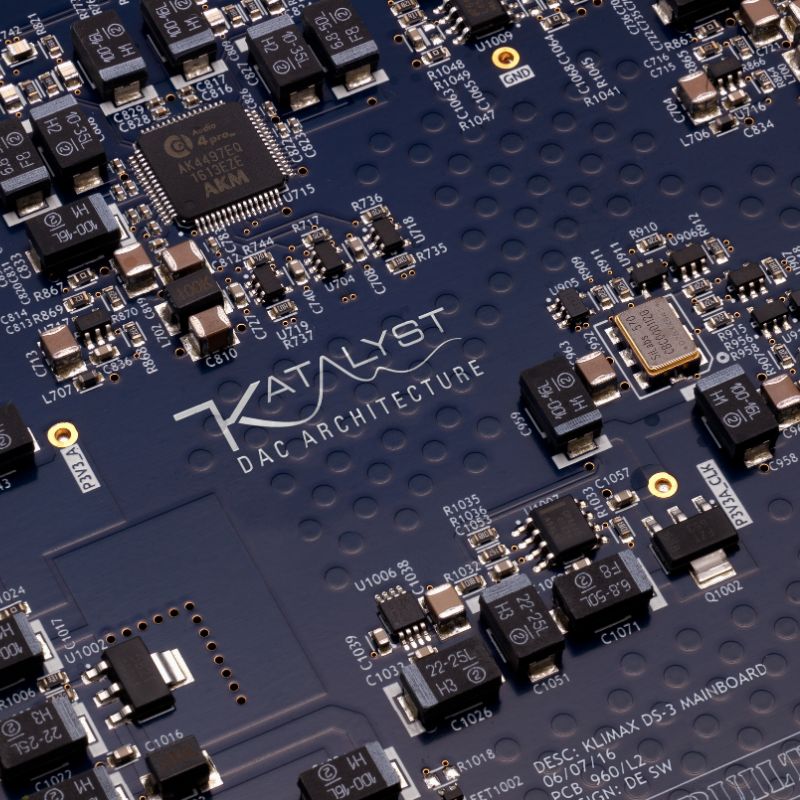 Katalyst DAC
Linn's high-performance Katalyst DAC architecture performs the digital-to-analogue conversion process with a high degree of accuracy and finesse.

With Katalyst, we have reached the absolute pinnacle of performance attainable while utilising trusted and high-quality 3rd-party chipsets.

Through relentless optimisation of the various critical processes adjacent to the DAC itself, Linn have produced a refined data optimisation stage; a highly accurate master clock; independent power supply wells; an low distortion output driver, and a high stability reference voltage level.

The latter is vitally important. At the point of creation, the delicate analog audio signal is particularly susceptible to even minuscule variations in the reference level, which would cause irreversible damage to the music — heard as distortion or noise.

Katalyst's high-stability input reference level eliminates variations during analog signal creation, giving you deeper insight into your music.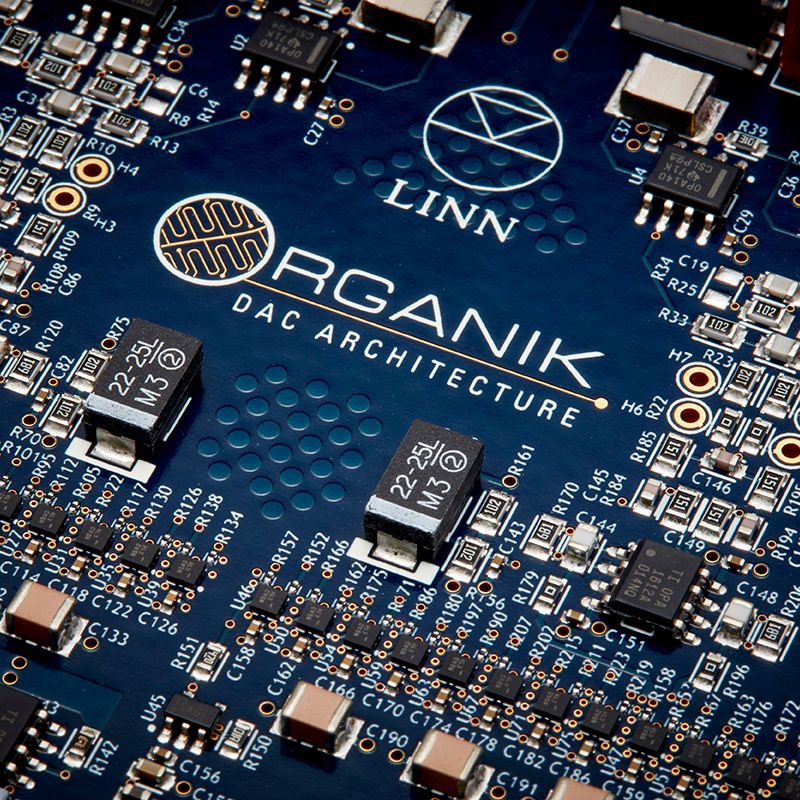 Organik DAC
At Linn, nothing progresses beyond the prototype stage if it can't answer this question with a resounding 'Yes!'.

Designing and building Linn's own DAC, completely from scratch, was no exception. It was only worth doing if the result would be significantly better than any previous designs utilising 3rd-party chips.

How does it sound? That's not for us to say... nut here is David Price's thoughts.

"The new Organik DAC is a major advance on the already excellent Katalyst. The new DAC's myriad improvements happen at a deeper, musical level – where the innate emotion of the players is revealed in all its glory."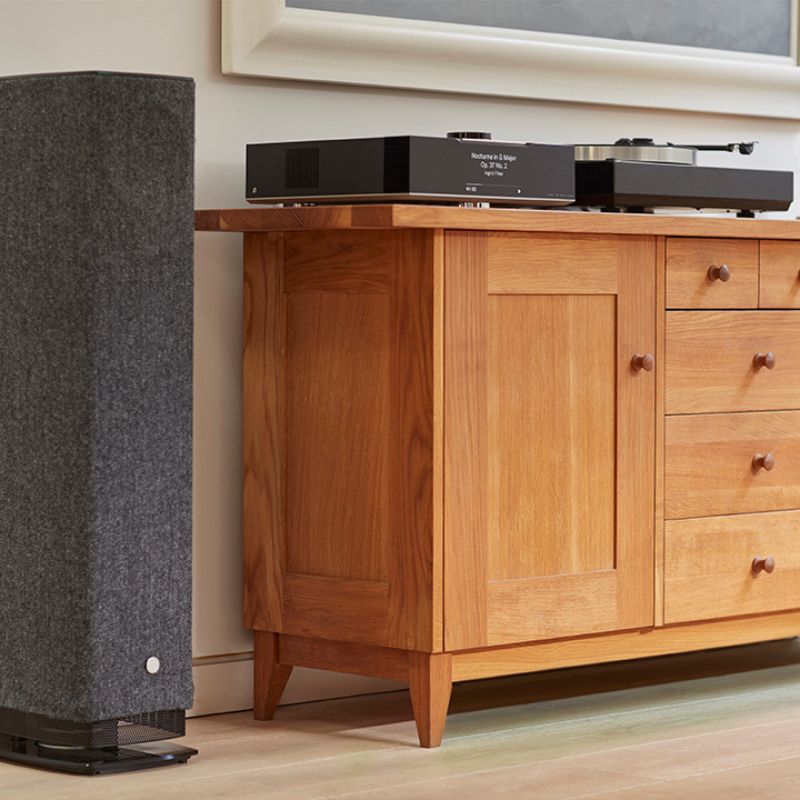 Its presentation is crisp and taut, trading the last ounce of sonic richness for an enviable sense of control.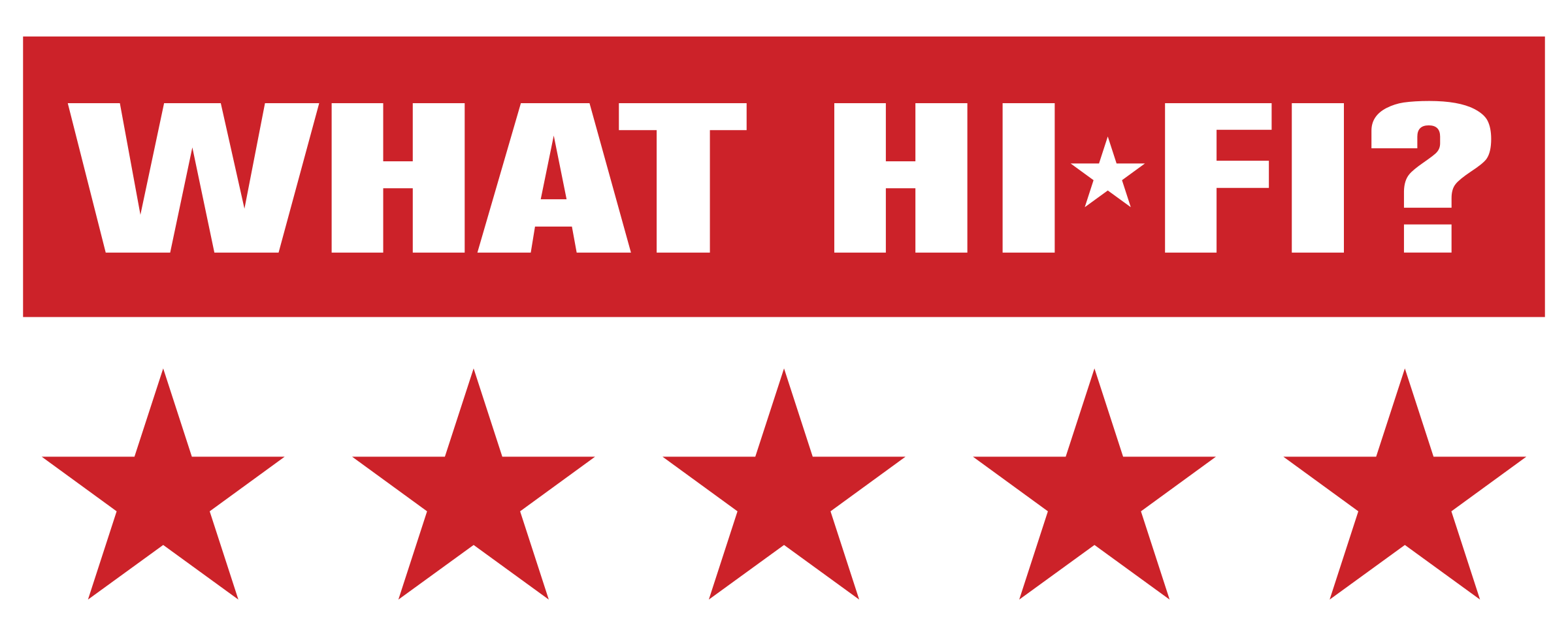 WHILE YOU ARE BROWSING
You may also like