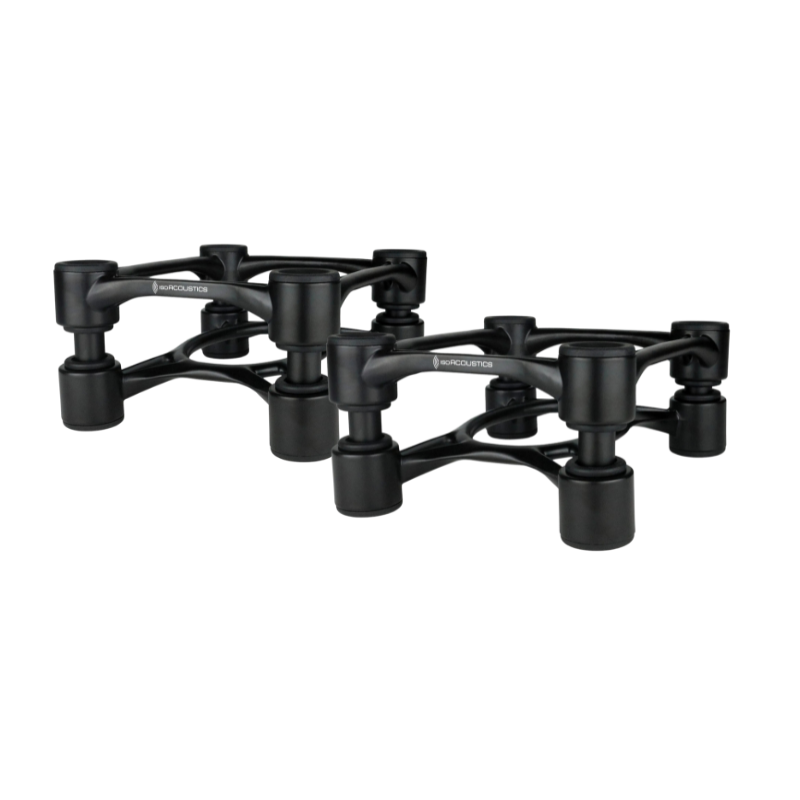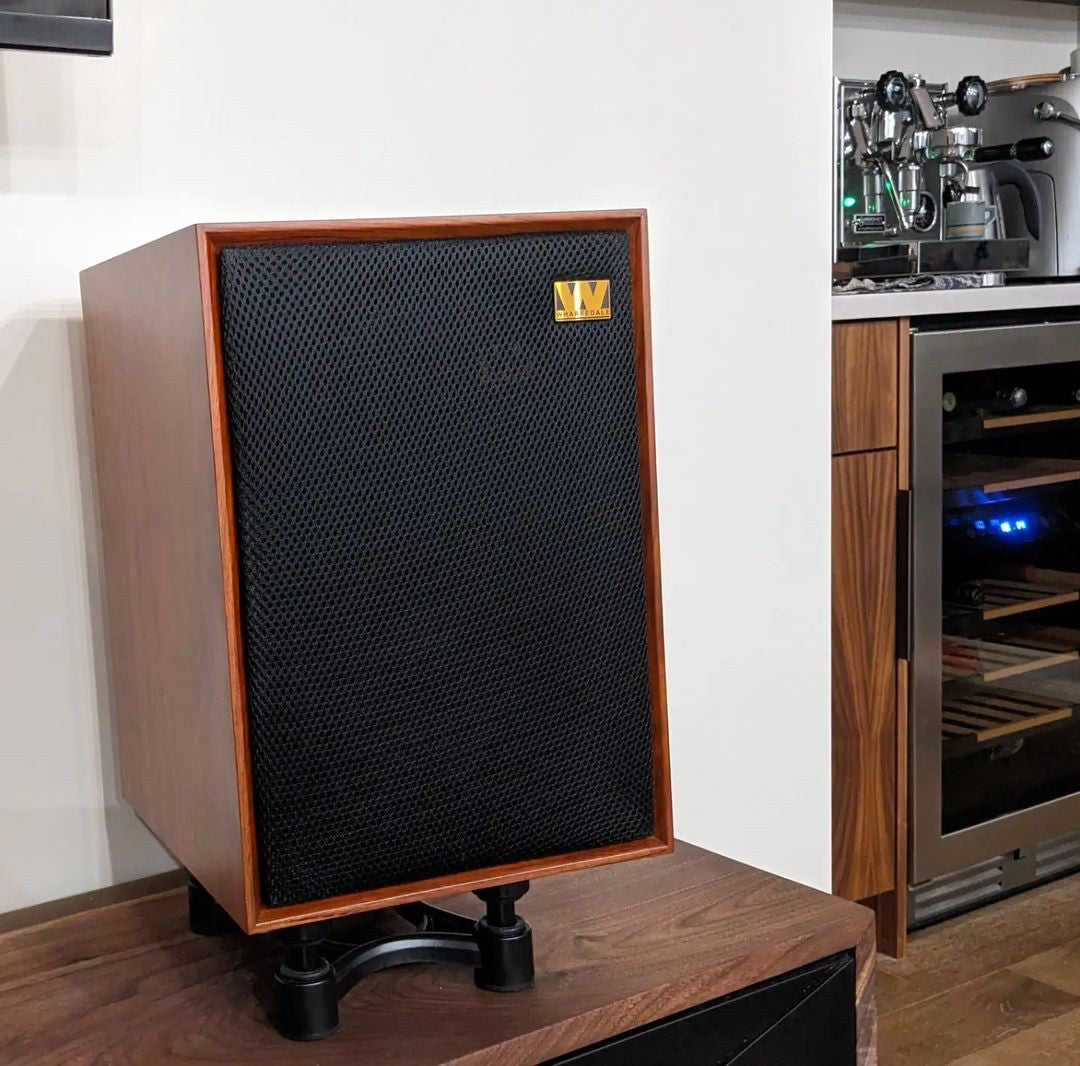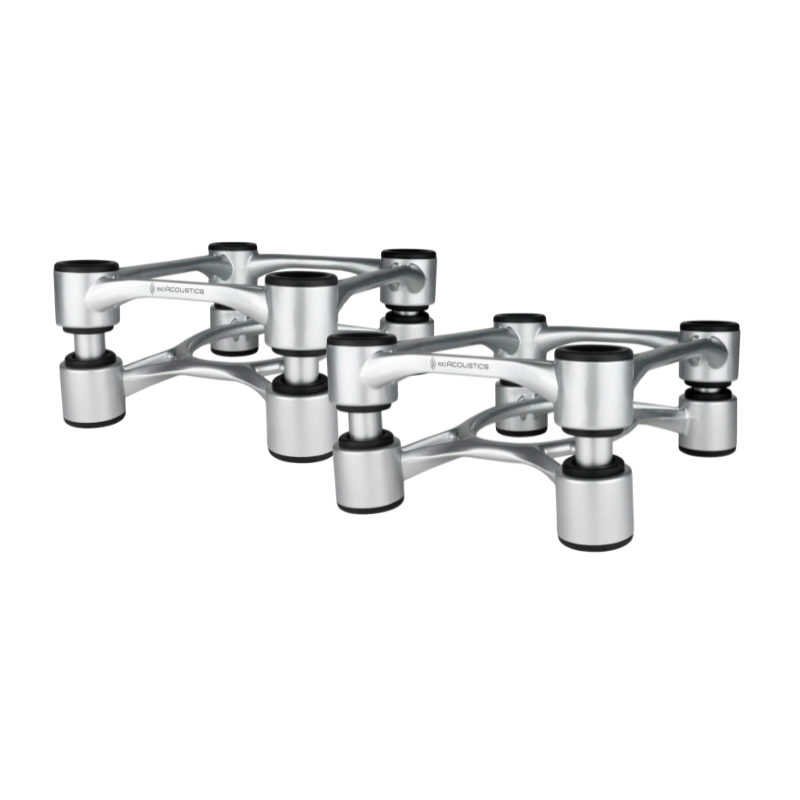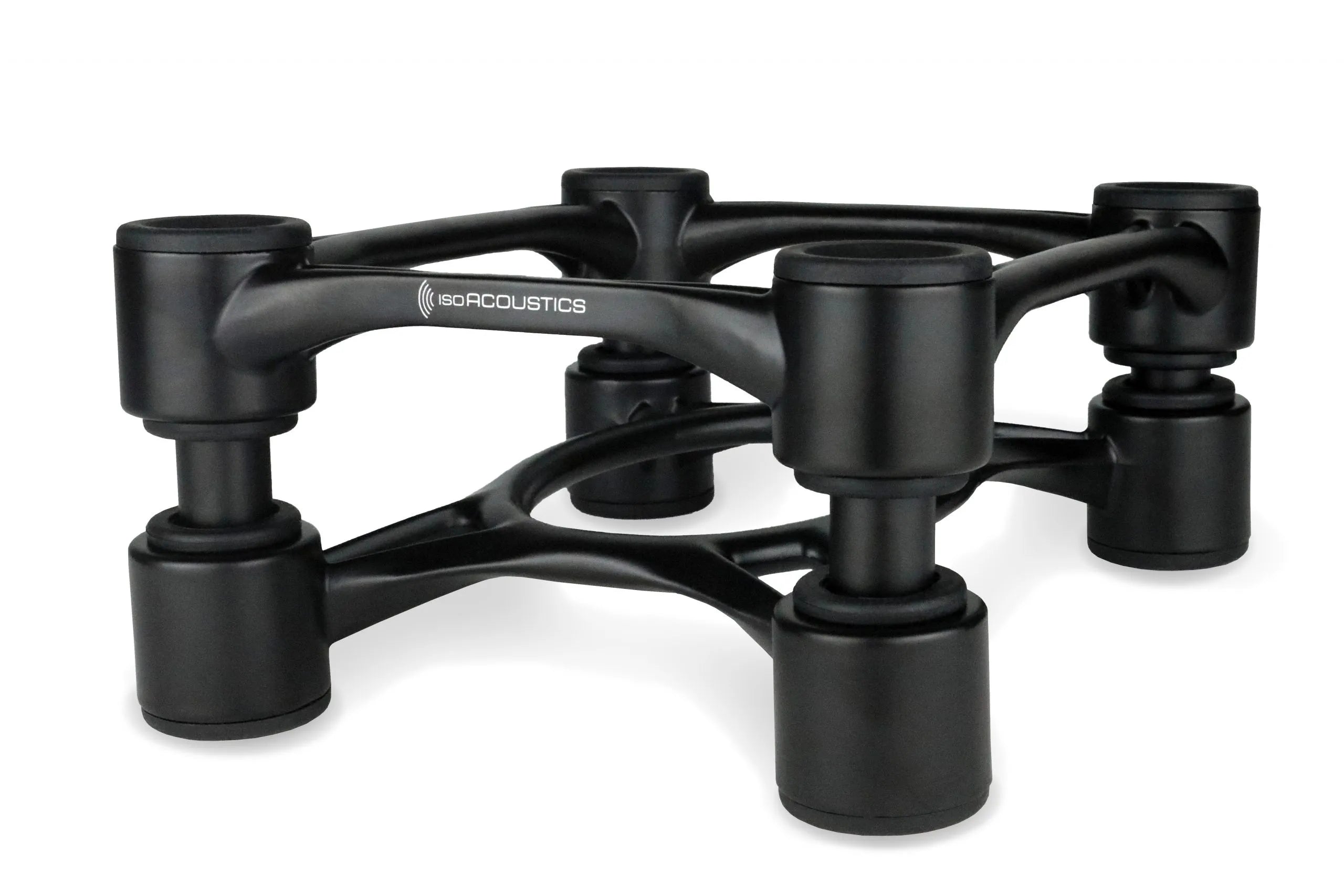 IsoAcoustics APERTA 100 Isolation Stands
---
We offer free shipping on any product over $99. For full details please see our Shipping Policy.

Our returns policy lasts 30 days. If 30 days have gone by since your purchase, unfortunately, we may not be able to offer you a refund or exchange. For full details please see our Refund Policy.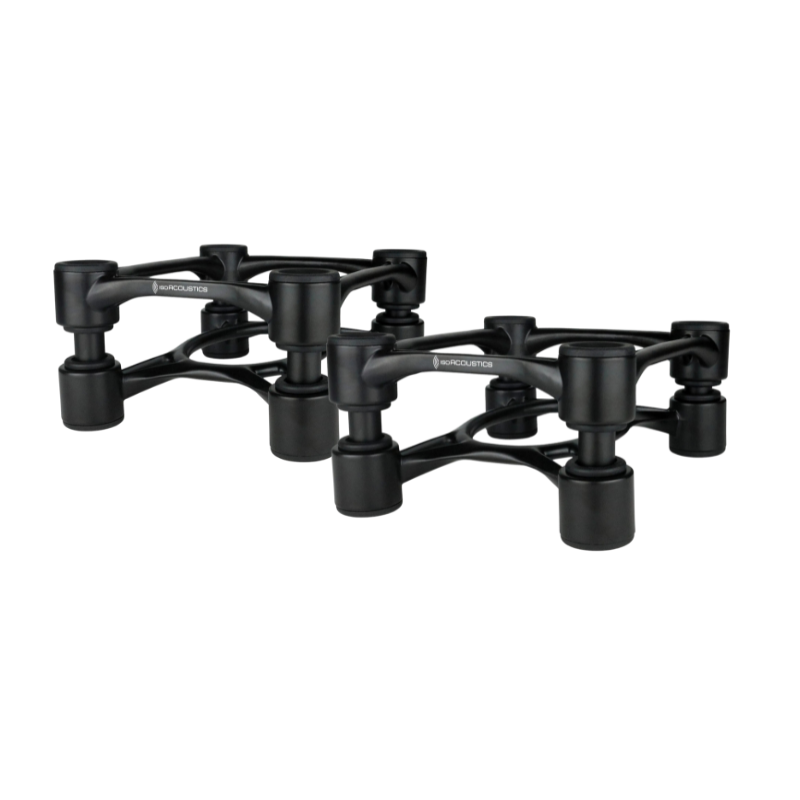 IsoAcoustics APERTA 100 Isolation Stands (Pair)
Aperta 100 is a speaker Isolation stand suitable for small to medium-sized bookshelf or floor standing speaker of 18kgs or under. 


Aperta, <Ah-pair-tah,> the Italian word for "open," describes the stands' stylized design that creates open space and compliments its surroundings, as well as the spatial openness in sound and the crystal clarity in music that they deliver. The artistically designed Aperta stands raise the bar to set a new standard for remarkable acoustic isolation and performance. As with all IsoAcoustics award-winning isolation stands, Aperta provides an aesthetically pleasing and cost-effective means to markedly enhance the sound clarity and transparency of medium sized speakers, using the patented "floating design" that this company has become famous for.
With an overall size of 155x190x7.5mm the Aperta stands complement medium size desktop, bookshelf and floor standing speakers weighing up to 18kg.
The new IsoAcoustics Aperta stands feature a unique integrated tilt adjustment that enables the user to dial-in the optimum tilt angle, with fine gradation markings provided to ensure the precision of the angle adjustments.
What's the right isolation product for my hi-fi system?

Are you getting the right isolation equipment to suit your hi-fi needs? Check out our IsoAcoustics Online Calculator to make sure you are getting the exact right product to get the most out of your hi-fi system!
Manufacturers Details:
A premier audio experience depends not only on the quality of your speakers, but also on the way they are set up. Ever take home a set of speakers that sounded spectacular in the showroom only to find something missing? IsoAcoustics stands use the science of acoustics to help you get the richest, most high fidelity aural experience out of your home audio system investment.
The patented IsoAcoustics isolation stand Aperta, which means 'open' in Italian, allows for the full three-dimensional soundstage in your music. Speakers float, eliminating reflections from being conducted back into the structure that create bass smear and resulting in a lack of clarity and openness. You will hear the difference immediately.

The Aperta with an overall size of 15.5cm x 19cm x 7cm isn't just one size fits all either. Specifically designed for use with bookshelf, desktop or floor standing speakers, they are available in different models to fit specific sizes and weights of medium-sized speakers.
Sculpted from aluminum frames, the Aperta creates a parallelogram structure with isolators in the top and bottom sections to provide a high level of separation of sound. To adjust performance and response of the stands, they are tuned by managing the shape, thickness and durometer of the isolators. You can immediately hear the results. Moreover, the Aperta has a built-in tilt adjustment that can be dialed-in 6.5 degrees upward and downwards to optimize your speaker placement and focus.
Engineered With Care:
More than just a part of your home audio system, the Aperta also synchronizes with your equipment and furniture for a sleek package. In other words, it's a sculptural design made to complement your speakers. Available in two colors: aluminum and black.

n addition, we engineered a Support Plate for the Aperta stands to extend the surface area of a floor stand or other supporting structure to accommodate the Aperta isolation stand. Double-sided tape is provided to fasten the Support Plate in place. Also designed for use with the ISO-L8R155.
IsoAcoustics is pushing the boundaries to optimize sound. You've already invested in a high-end system. Now there's a sensible way to get the absolute best from your audio system with the clarity and openness of true and realistic sound.
This product is rated 5.0 of 5.0 stars.
It has received 1 review.
WHILE YOU ARE BROWSING
You may also like