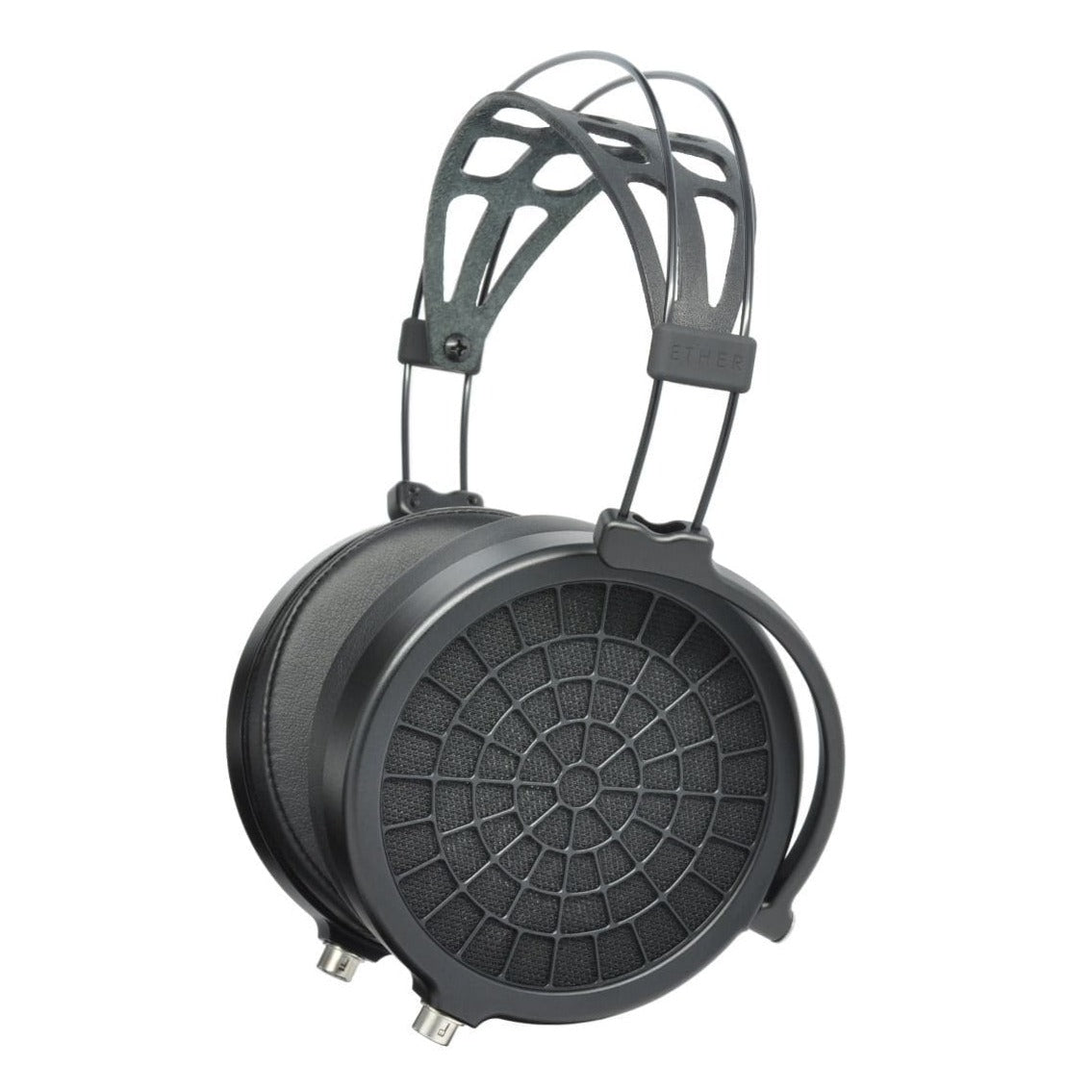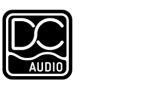 Dan Clark Ether 2 Over-Ear Headphones
---
Specifications

| | |
| --- | --- |
| Model | ETHER 2 |
| Driver Type | Planar Magnetic |
| Driver Size | 71x45mm |
| Impedance | 16 ohms |
| Weight | 290gr |
| Ear Pad Material | Synthetic Protein |
Dan Clark Audio carries a one year parts and labour warranty for manufacturing faults, with the option to extend to two years warranty upon customer registration with danclarkaudio.com.
We offer free shipping on any product over $99. For full details please see our Shipping Policy.

Our returns policy lasts 30 days. If 30 days have gone by since your purchase, unfortunately, we may not be able to offer you a refund or exchange. For full details please see our Refund Policy.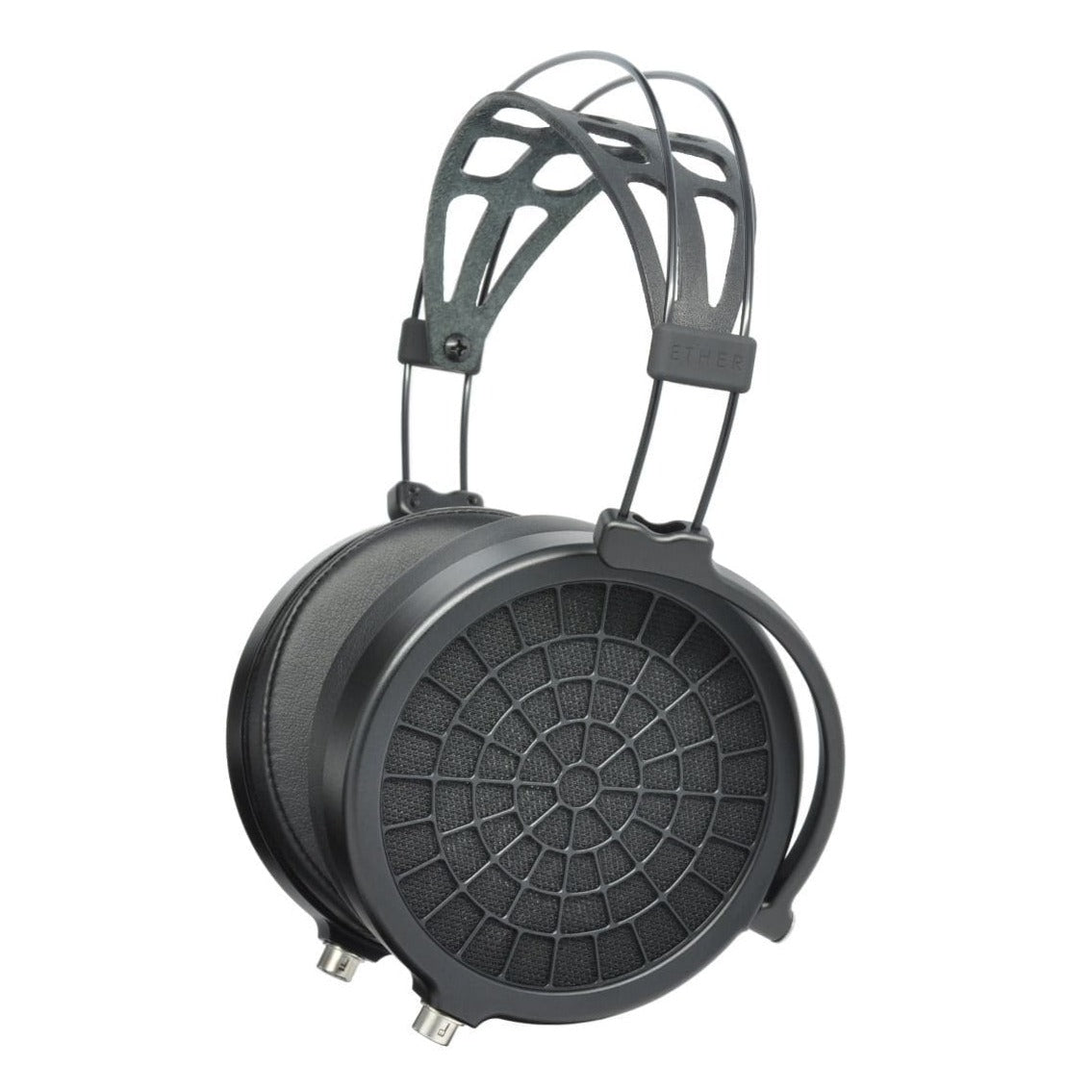 ETHER 2 System

ETHER 2 is Dan Clark Audio's high-performance classic planar magnetic headphone. At only 290grams, ETHER 2 is incredibly light for all-metal top-of-the-line headphones, ensuring it feels as good as it sounds, and looks.

Manufacturers Details: 
Dan Clark Audio's ETHER 2 System packages our acclaimed ETHER 2 headphone with 3 different ear pads which can be swapped anytime to extract 3 unique voicings from one headphone. This lets you customize your listening experience based on music, preference, or just because!
ETHER 2 is our top-of-the-line open-back planar magnetic headphone with a highly optimized driver, motor, baffle, and headband designed to synergistically blend stunningly lifelike sound with the industry-leading comfort and reliability that are the hallmarks of Dan Clark Audio products.
Classic Performance and Design
Having introduced our critically acclaimed VOCE electrostatic headphone and our high performance yet affordable ÆON headphones we applied what we learned to our ETHER headphone line, implementing a totally new generation of TrueFlow(tm) technology in the driver to improve performance.
Effect of Ear Pads on Sound
So what's the effect on the sound? With the stock earpad as the reference, the suede pad offers a little more output in the bass region and a little more sparkle on top, while the perforated pads deliver the largest soundstage and increase relative bass and treble for a more fun and lively voicing. The stock earpads put the midrange a bit further forward compared to the perforated and suede pads.
Engineered With Care:
Putting the Pedal to the Metal

ETHER 2 has an entirely new motor designed around TrueFlow technology; rather than designing TrueFlow into the motor as we did with ETHER Flow and the original AEON Flow, we designed the motor around the TrueFlow technology. The result is a major improvement in linearity, dynamics, and detail. And we didn't stop there.
To make the most of the increased resolution of the motor we developed an all-new diaphragm that's 70% less aluminum trace weight than the original ETHER Flow driver. As a result, ETHER 2 delivers incredible clarity, powerful, fast bass, liquid mids, and a smooth, balanced top end that's incredibly resolving yet not at all bright to deliver a coherent, dynamic and remarkably balanced performance.
Shedding Weight, Not Strength
ETHER 2 is light. Really light, almost 90 grams or 3.75 ounces lighter than our comfortable ETHER Flow headphones. Amazingly, this weight drop didn't involve switching from metal to plastic components, which would compromise sound and reduce product life. Nope.
ETHER 2 sports an all-metal headphone cup and headband, with a carbon fiber driver baffle, so it's built to last, in style. At under 290gr, ETHER 2 is not only the lightest full size planar magnetic headphone on the market and it may be the lightest top-of-the-line headphone from any high-end vendor.
Ultralightweight design with a new ergonomic ear pad and an enhanced webbed head-strap combine to make ETHER 2 the new standard in high-performance headphone comfort and ergonomics.
Key Features:
Swappable Ear Pads to Fine-Tune Your Experience

ETHER 2 includes our patent-pending swappable ear pads that utilize a tacky elastomer to attach the pad to the headphone. Say goodbye to adhesives, heavy magnets, or bulky stretch-to-mount systems and hello to simply pealing the pads off and put on either our optional perforated synthetic or suede ETHER 2 pads to experience your music the way you want it!
The suede pads deliver a silky-smooth presentation, with a very detailed yet linear top end and warm tone, while the perforated pads create a slightly leaner midrange for a lighter and more livel tonal balance with an added bit of "fun" by emphaszing the bass a bit. 
Get Wired with VIVO!
We didn't stop at upgrading the headphone, either. While our original DUM (Distinctly Un-Magical) cable was a great performer it was a bit stiffer and more microphonic than we wanted so we set out to upgrade our premium cable. Meet VIVO, our flagship cable! For sound quality, this fully-custom cable design incorporates silver plated OFHC copper and top-quality connectors available in 6' and 10' 1/4" and 4-pin XLR terminations, and portable-friendly 3.5' 2.5, 3.5, and 4.4mm cables. VIVO projects a wide open and holographic soundstage with precise imaging and tons of smooth detail. And VIVO feels as good as it looks, and sounds. VIVO has a remarkably supple feel and is so light you'll hardly notice it's there and careful construction means it's non-microphonic for comfortable and "quiet" listening.
This product has no reviews yet.
WHILE YOU ARE BROWSING
You may also like