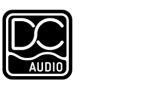 Dan Clark Expanse Open-back Headphones
Introducing EXPANSE, Dan Clark's new flagship open-back headphone.

EXPANSE sets a new standard in open-back headphone musicality, soundstage, detail retrieval, and comfort. Featuring Dan Clark Audio's all-new 4th generation planar-magnetic driver and our breakthrough Acoustic Metamaterial Tuning System, EXPANSE delivers a stunningly smooth presentation to bring new depth and breadth to all your favourite music!
---
Specifications

| | |
| --- | --- |
| Driver: | 76mm x 51mm single-ended planar magnetic |
| Driver matching: | 0.25db weighted 20-10,000Hz |
| THD: | less than 0.03% 20-20KHz, ref. 1KHz at 94dB |
| Headband: | Nickle-Titanium |
| Baffle: | Carbon Fiber |
| Ear Pads: | Synthetic Suede and Leather |
| Inside the box: | EXPANSE Headphone Carrying Case VIVO cable Certificate of authenticity Manual |
Dan Clark Audio carries a one year parts and labour warranty for manufacturing faults, with the option to extend to two years warranty upon customer registration with danclarkaudio.com.
We offer free shipping on any product over $99. For full details please see our Shipping Policy.

Our returns policy lasts 30 days. If 30 days have gone by since your purchase, unfortunately, we may not be able to offer you a refund or exchange. For full details please see our Refund Policy.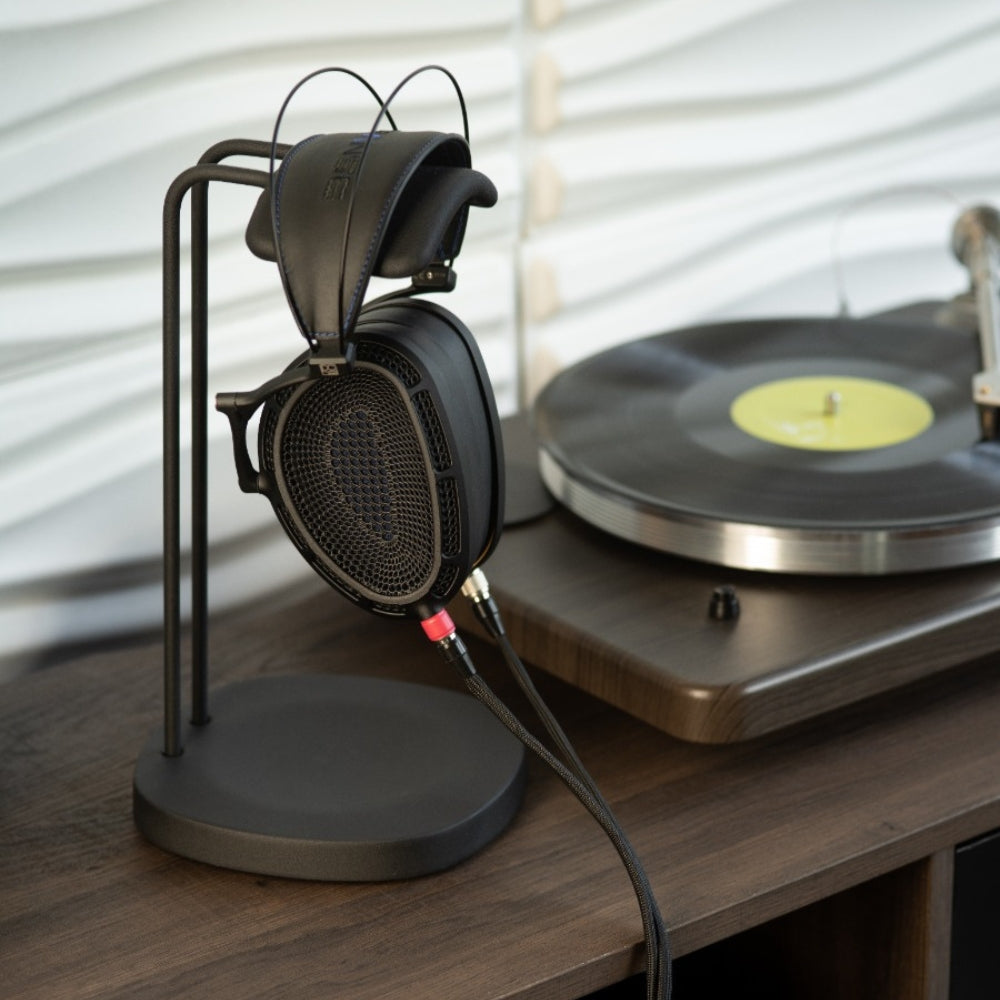 TELL ME MORE ABOUT THE
Dan Clark Expanse Open-back Headphones
The ultimate in comfort. Gone are the mechanical sliders for fit adjustment; Dan Clark Audio has designed a stable yet comfortable "self-adjusting suspension system" that seats the headphone just right, with no muss or fuss

At just 418g EXPANSE is also one of the lightest super-premium headphones on the market. Taken together, our new vegan suede and "leather" ear pads, self-adjusting suspension, and lightweight chassis make EXPANSE so comfy you can just ignore it and "vanish into your music."

And for portability or storage we incorporated AEON 2's elegant folding gimbal structure into EXPANSE, allowing it to conveniently pack into a compact custom case that's small and easy to stow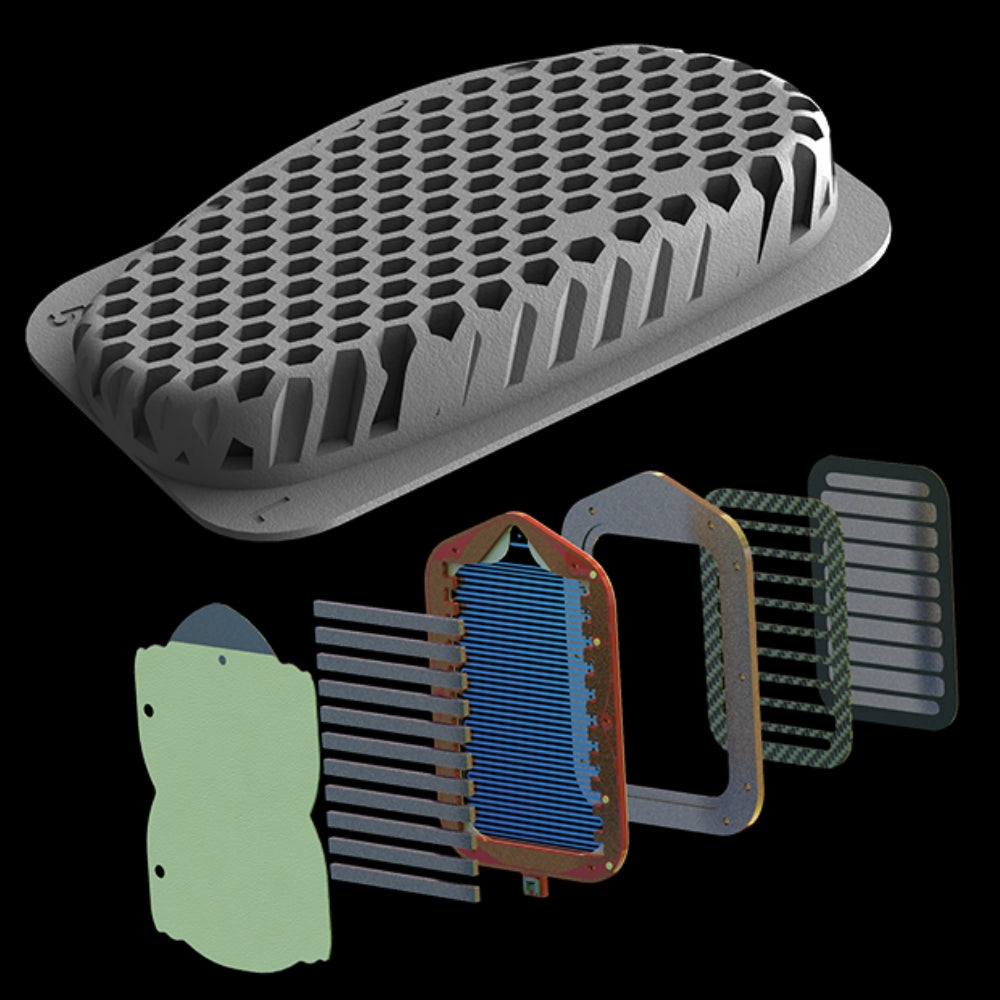 Acoustic Metamaterial Tuning System (AMTS)
Headphones are subject to standing waves in the higher frequencies, which can make instruments like strings, cymbals, even vocals sound unrealistic and fatiguing.

AMTS is Dan Clark Audio's patent-pending inline device located between the transducer and ear. AMTS integrates waveguides, diffusion control, quarter-wave, and Helmholtz resonators into one compact structure to eliminate standing waves, dramatically improving system performance. .

Diffusion elements reduce standing wave formation while resonators act as both precision and broadband filters to smooth and shape the frequency response from the midrange through the highest frequencies.

With AMTS the upshot is high frequencies are rendered with a refreshingly smooth, accurate, and detailed delivery across all genres. OK, bad recordings are still bad, we're not magicians.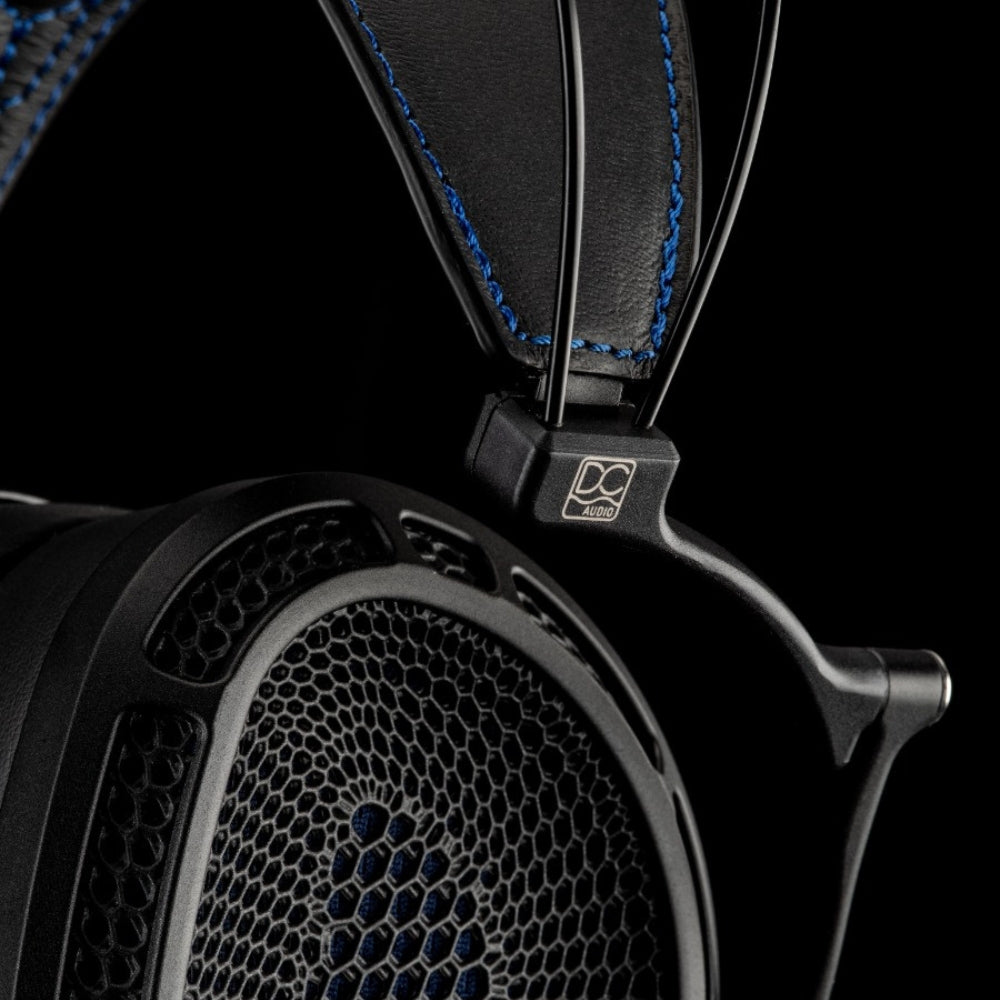 Detailed is an understatement
EXPANSE's planar driver delivers incredibly low distortion throughout the listening range with levels of detail heretofore found primarily in the top-of-the-line electrostatics. Unlike many headphones where "detail" is created through exaggerated high-frequency energy, EXPANSE's AMTS delivers industry-leading resolution without fatiguing highs users may be used to.

Together, our 4th-generation motor and AMTS deliver a sonic performance best described as "effortless." From a delicately plucked string to the most intense dynamics of an orchestra, or the weight and attack of a kick drum to the overtones a decay of a crash cymbal, EXPANSE delivers an amazing balance of delicacy, nuance, and punch that will have you reaching for all your favourite recordings, and maybe staying up a bit too late.

And last but not least there's the soundstage; EXPANSE is all enveloping and can compete with any open headphone in depth, width, and imaging, with instruments occupying a correct volume in space instead of being rendered as "points".

EXPANSE's effortless sense of space and instrument placement allowing the headphone "disappear," so you can simply relax into your musical experience. Let the headphones, equipment, and yes, your daily stresses melt away, leaving your music to be enjoyed the way it was meant to be heard.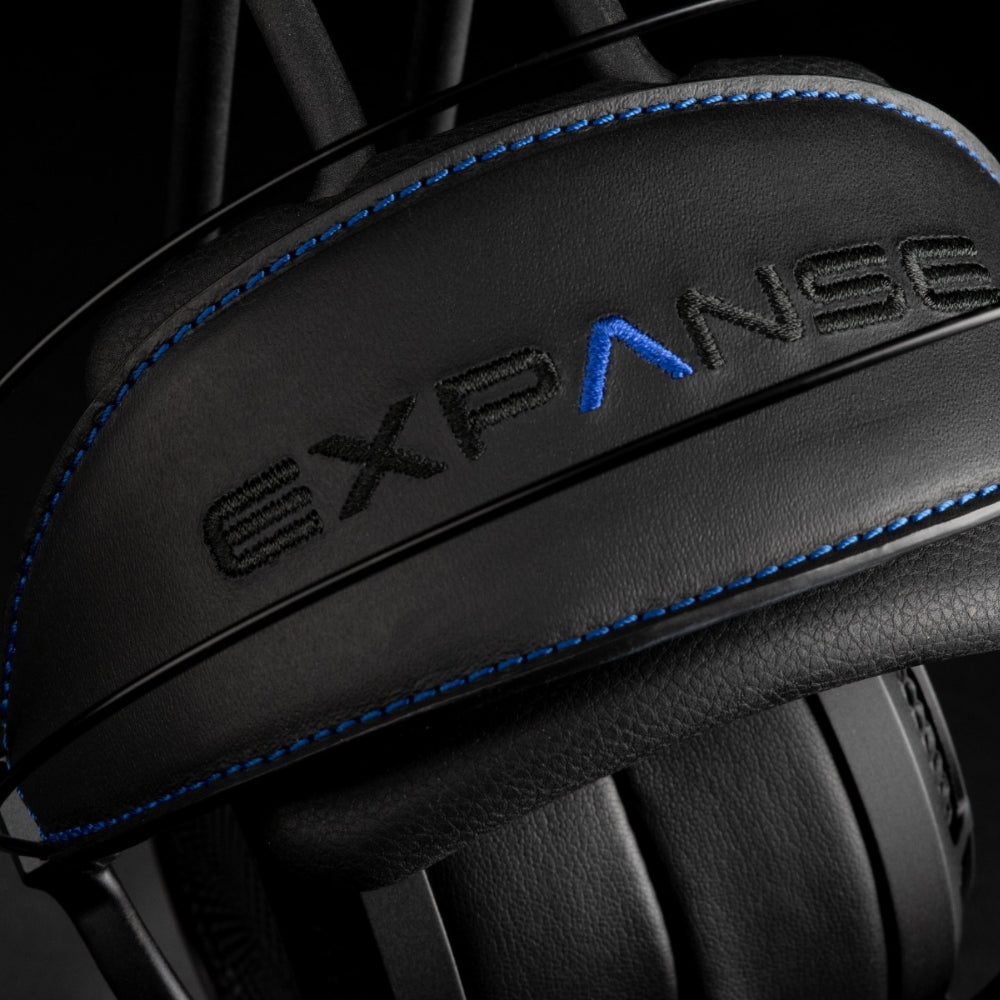 Mechanical Design Innovations
We set out to make EXPANSE a real design statement," said Dan Clark, Founder and CEO. "EXPANSE design takes its cues from our STEALTH headphone but adds an exciting and unique grill based on mathematical functions derived from the principals of generative design, for a truly unique and stylish look.

The top grade black leather headband features fine blue stitching to create a quilted head-strap that's not only gorgeous but is also functional and comfortable. The elegant embroidered EXPANSE logo adds a dash of colour to EXPANSE's all-black aesthetic.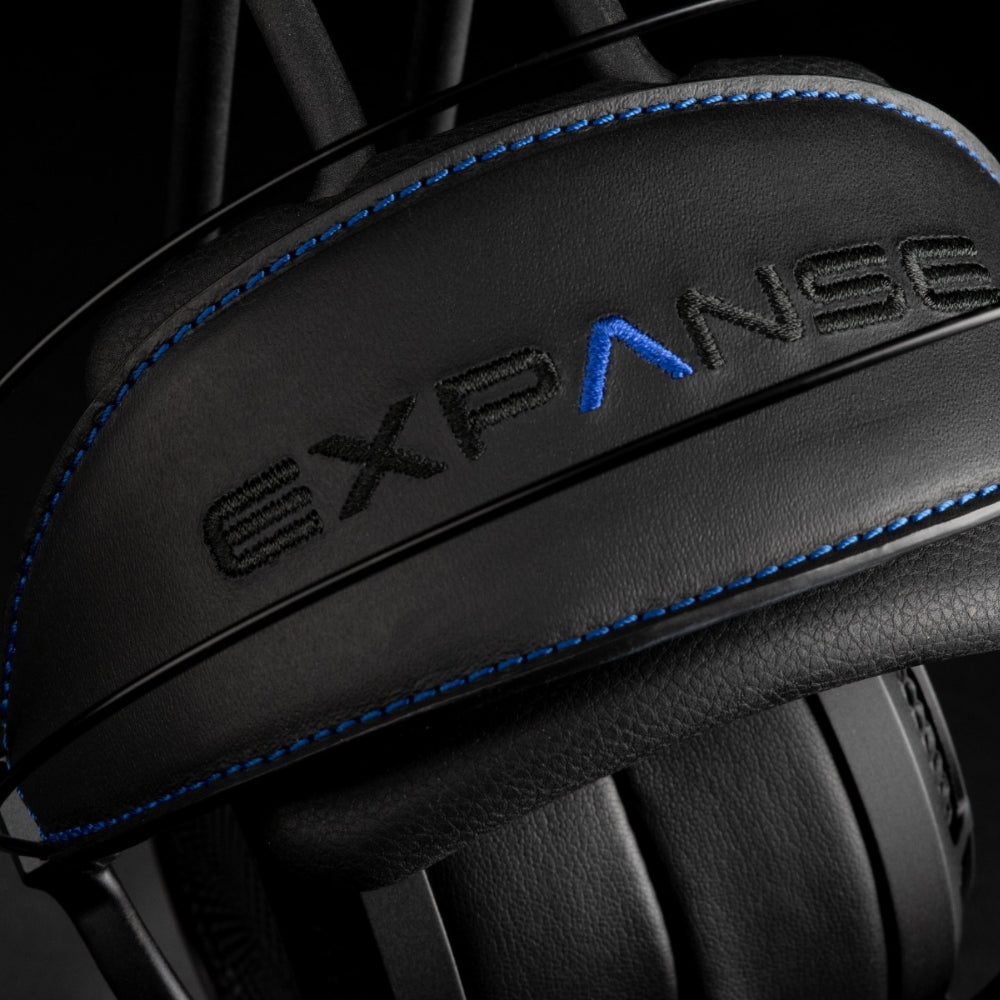 The new Expanse headphone is another feather in the cap for Dan Clark Audio. It offers all the benefits of open-backed designs – like expansive soundstaging and fine instrumental separation – as well as an impressive amount of isolation from the outside world.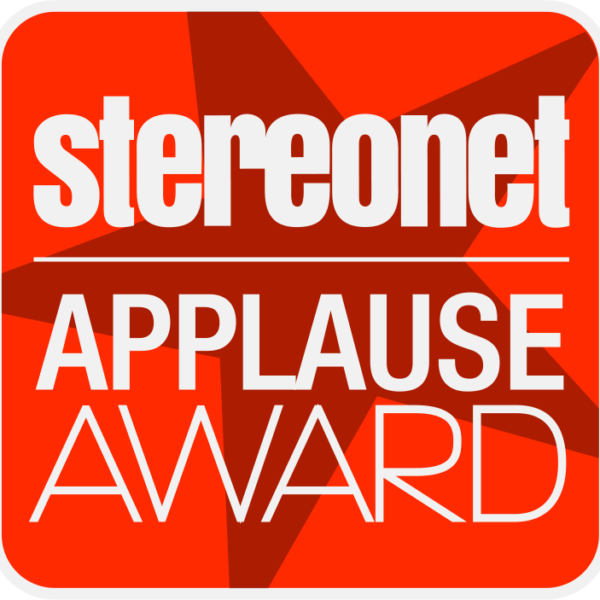 WHILE YOU ARE BROWSING
You may also like