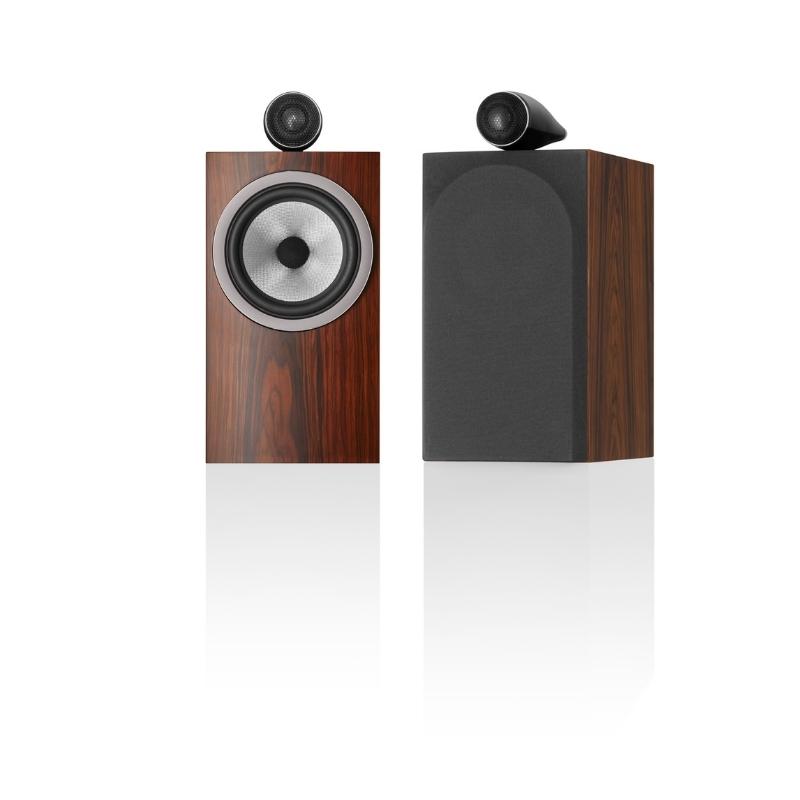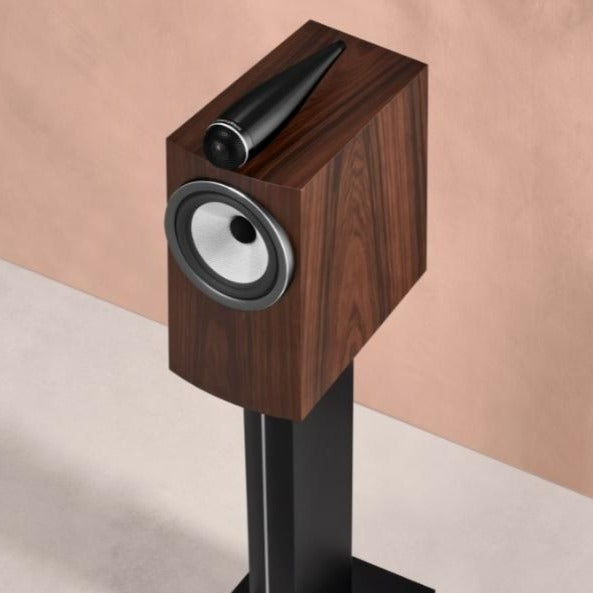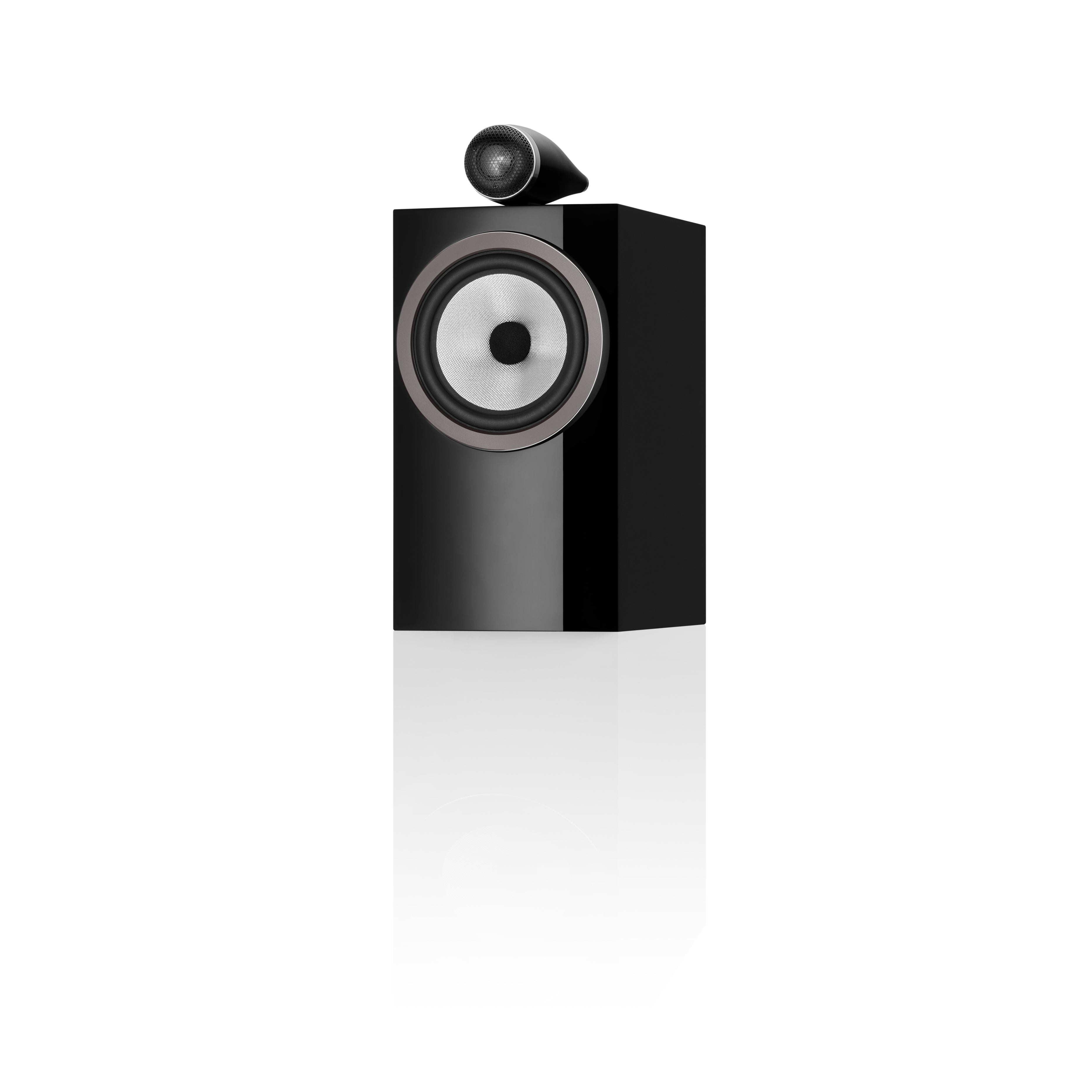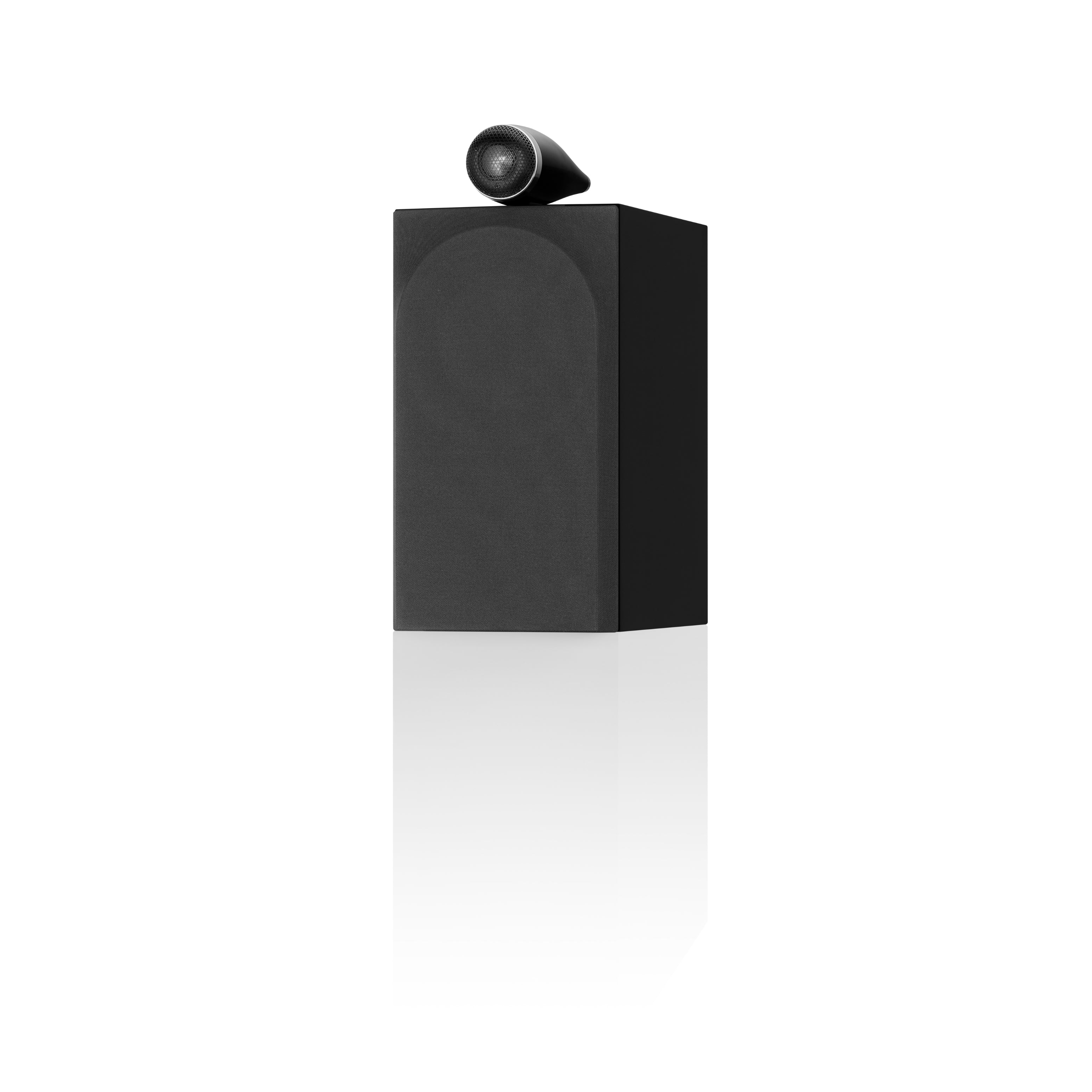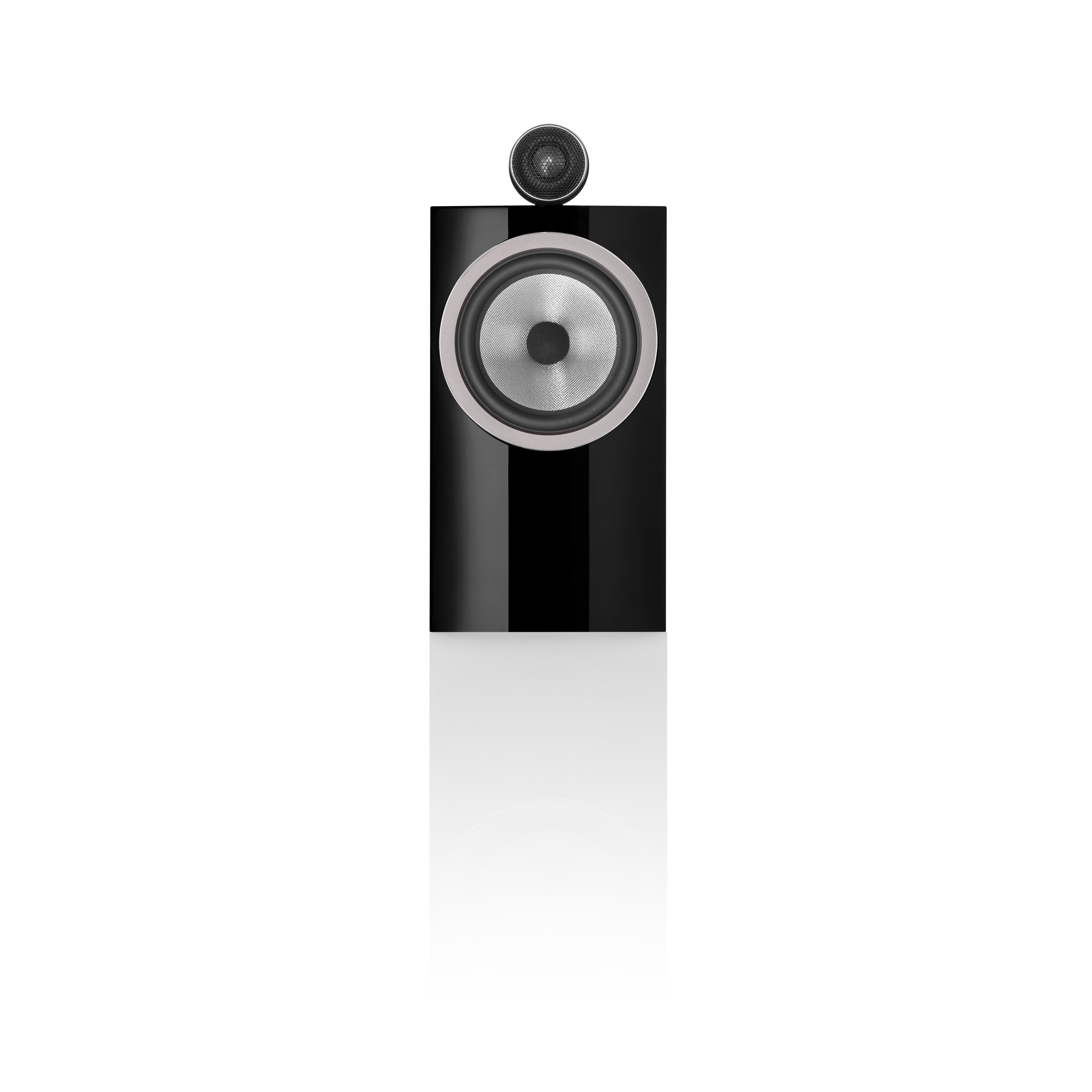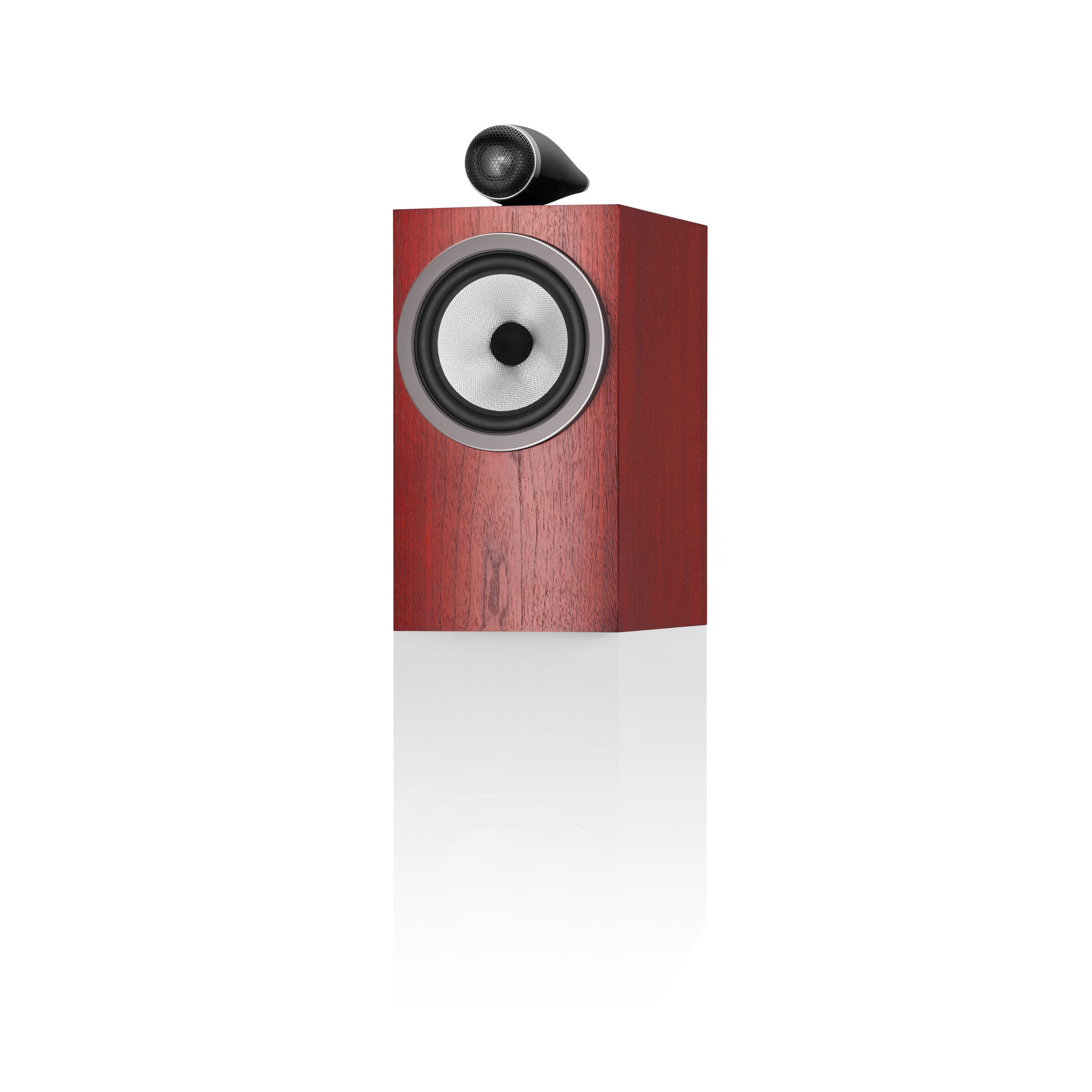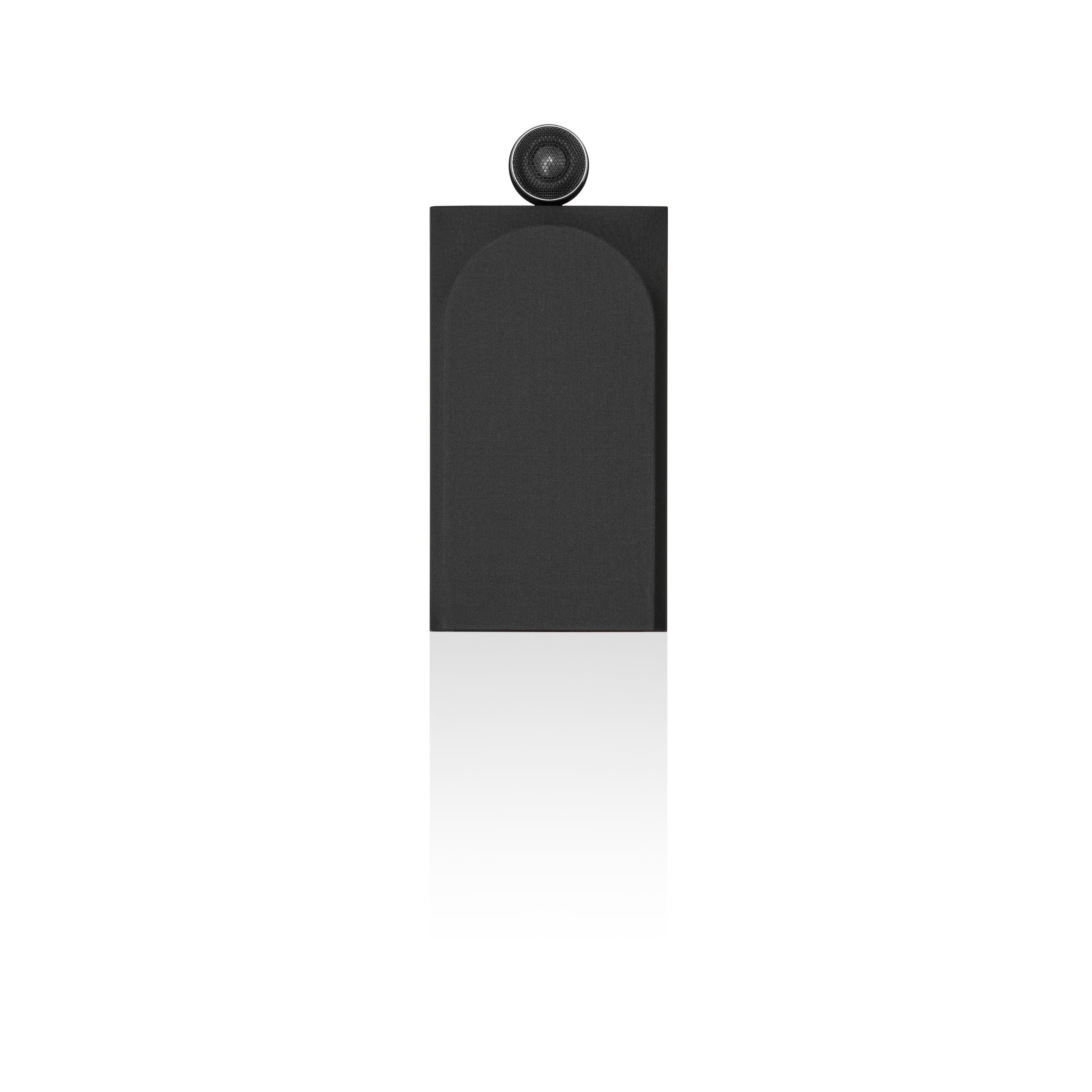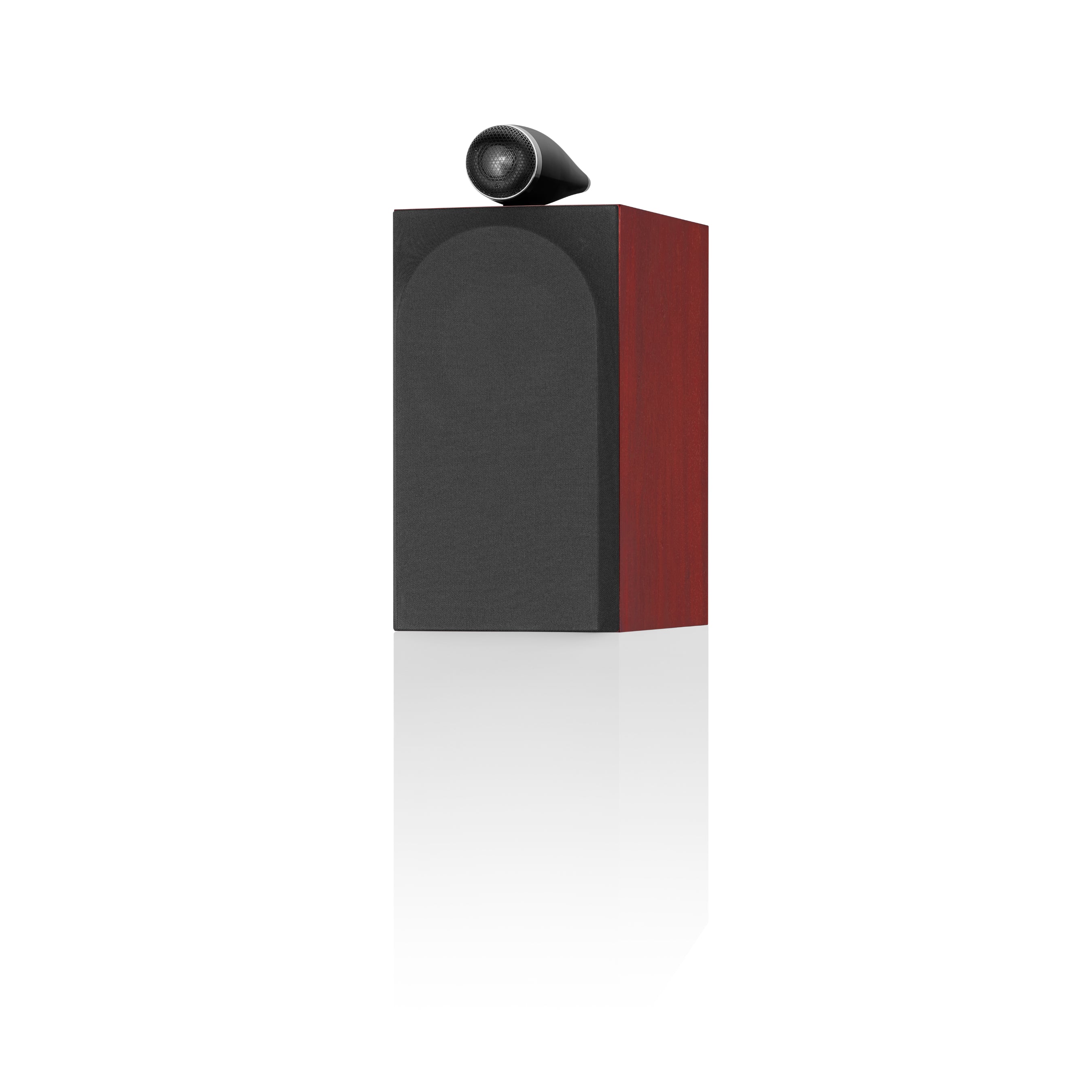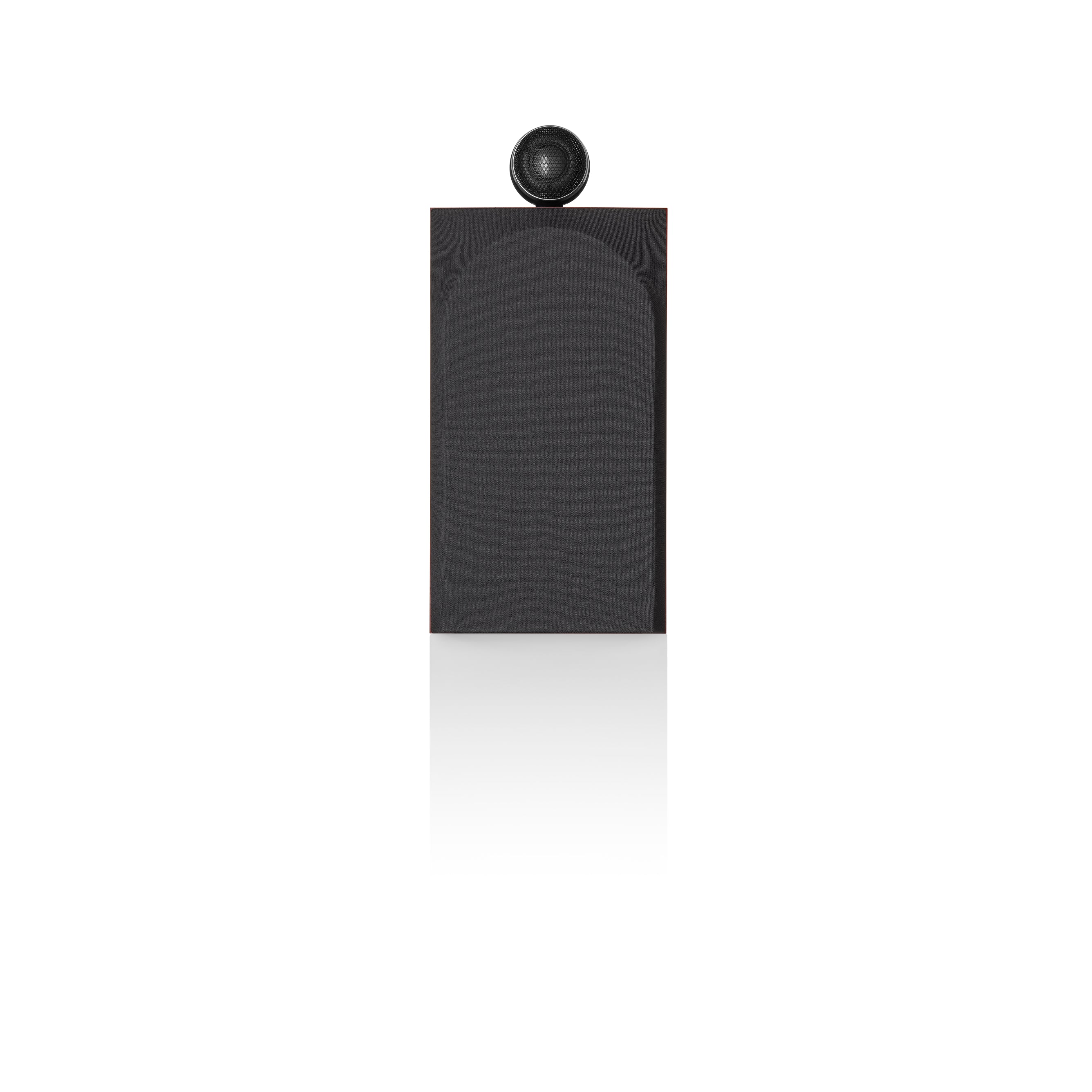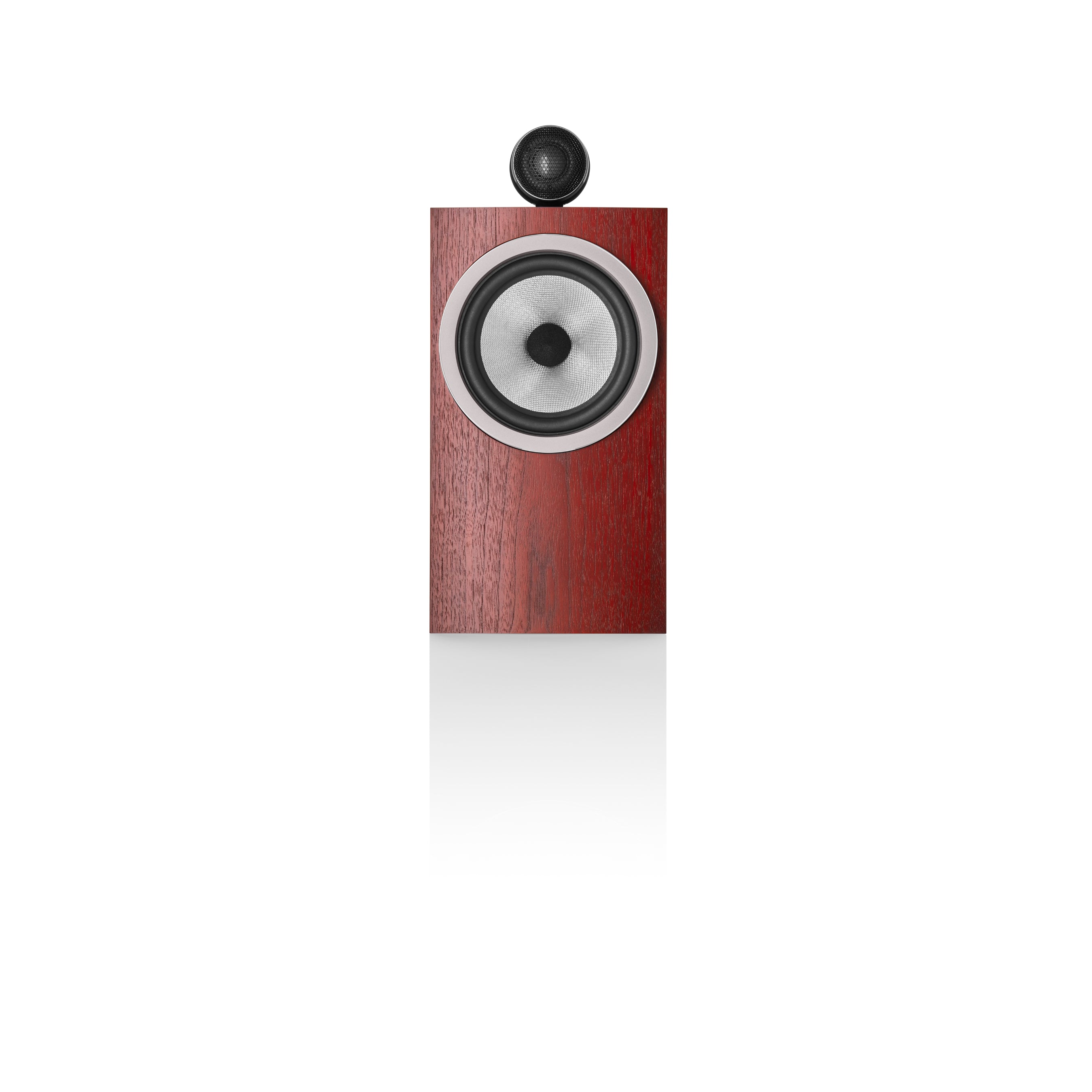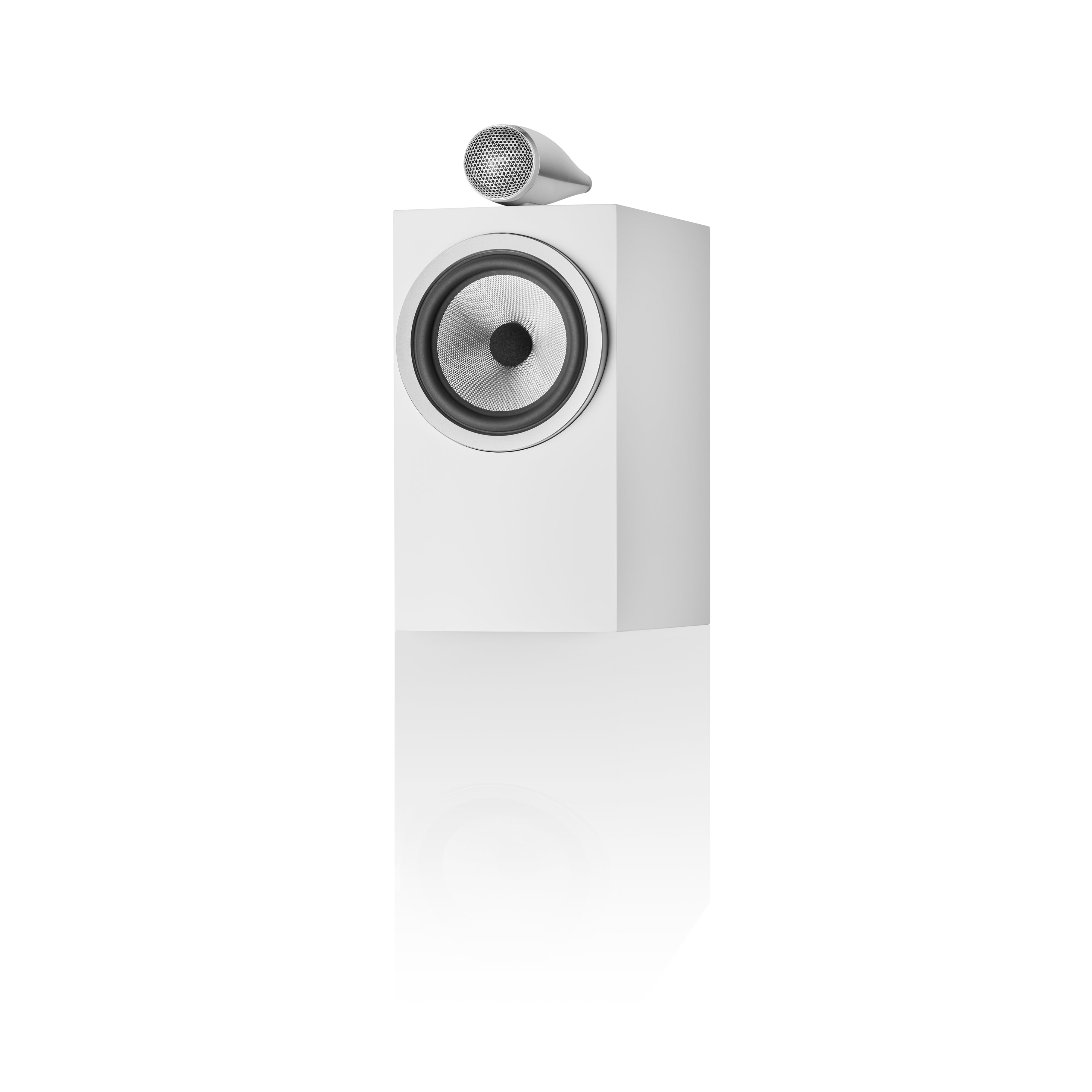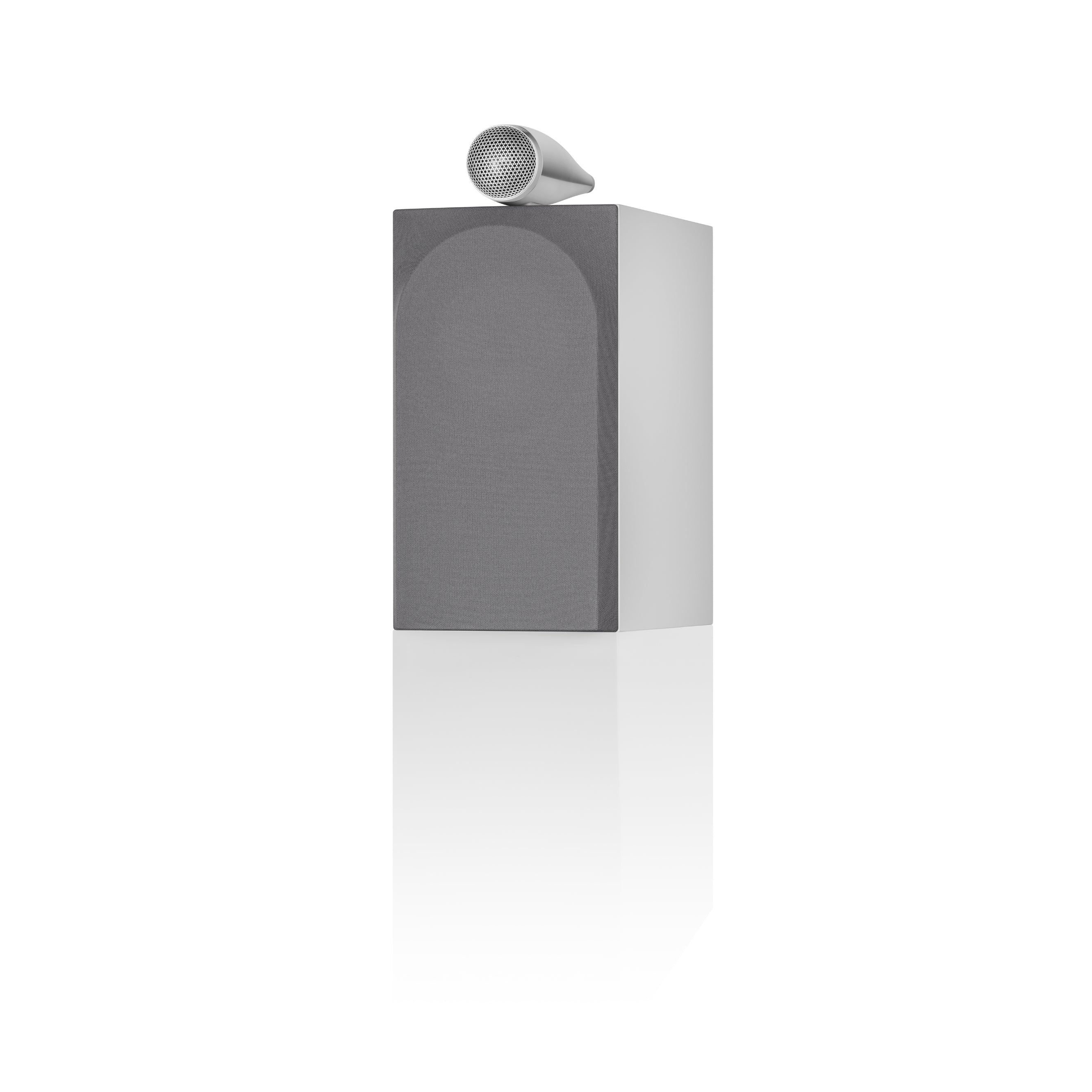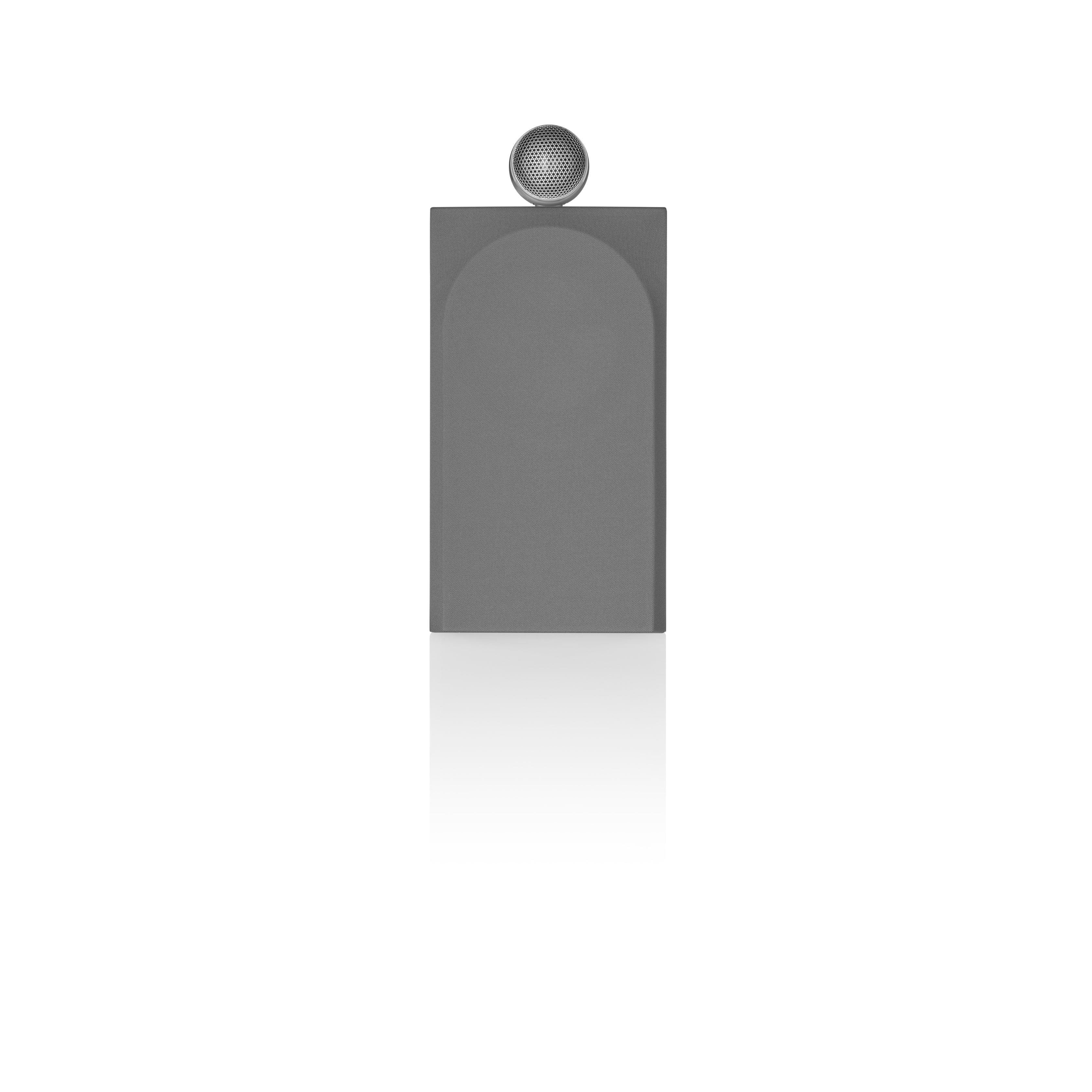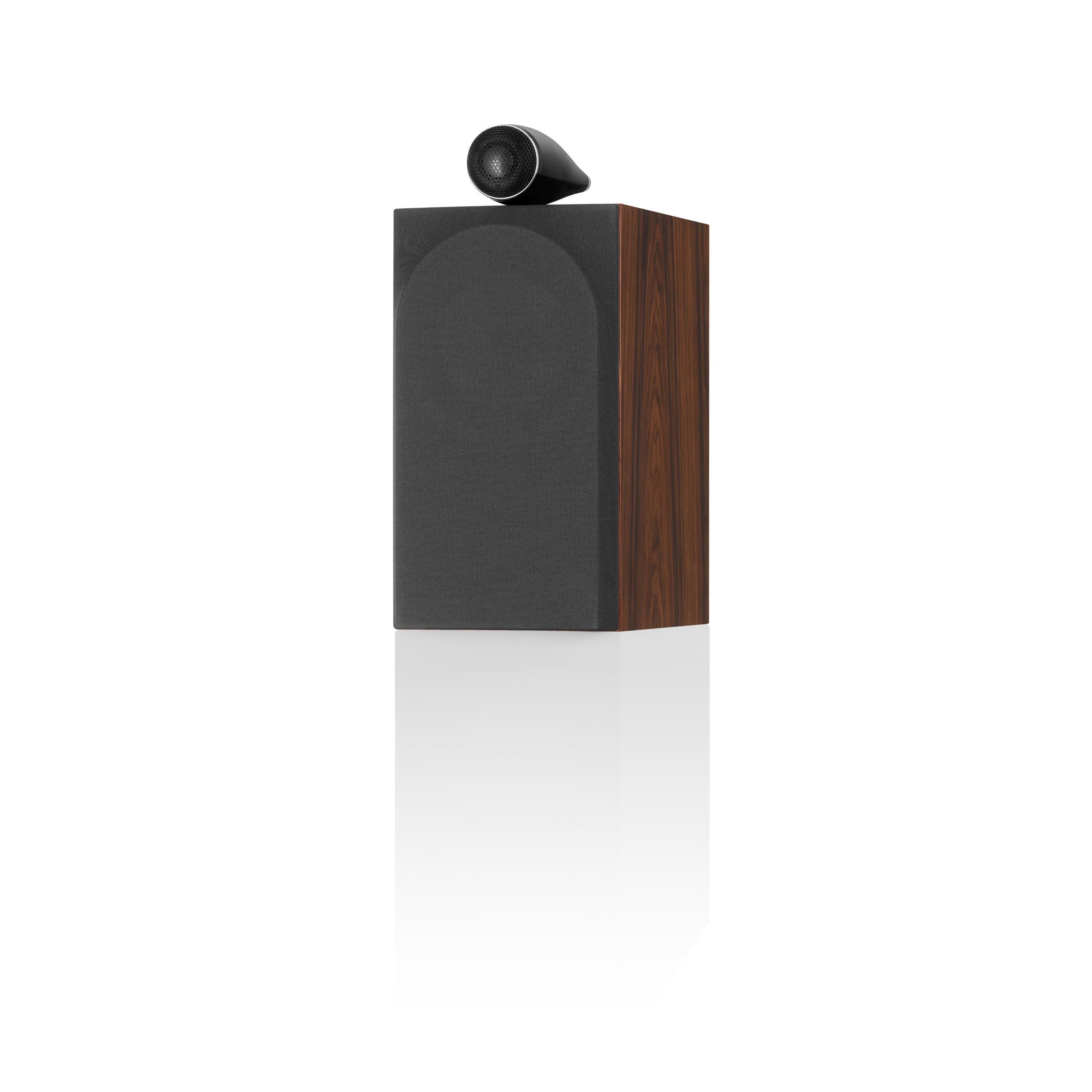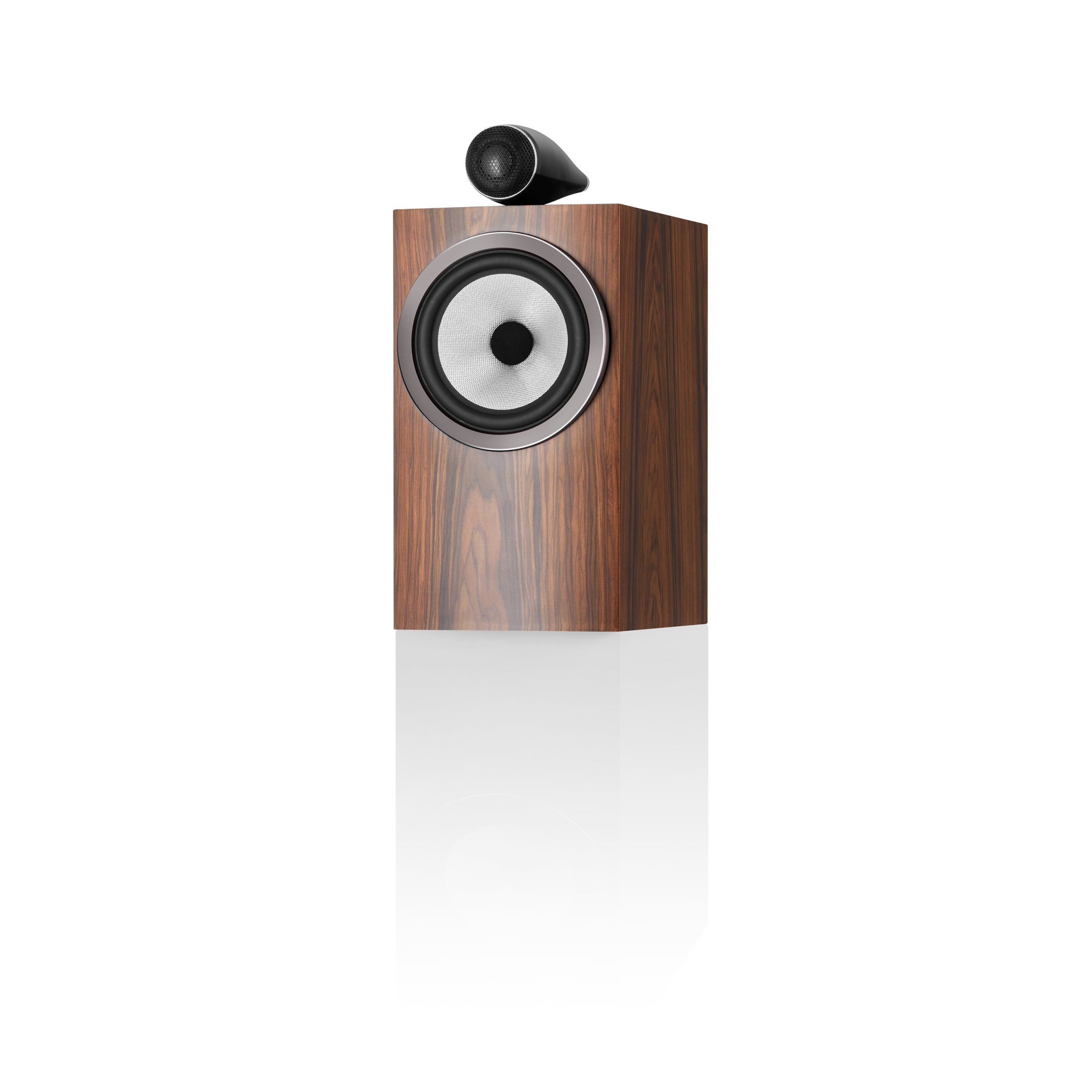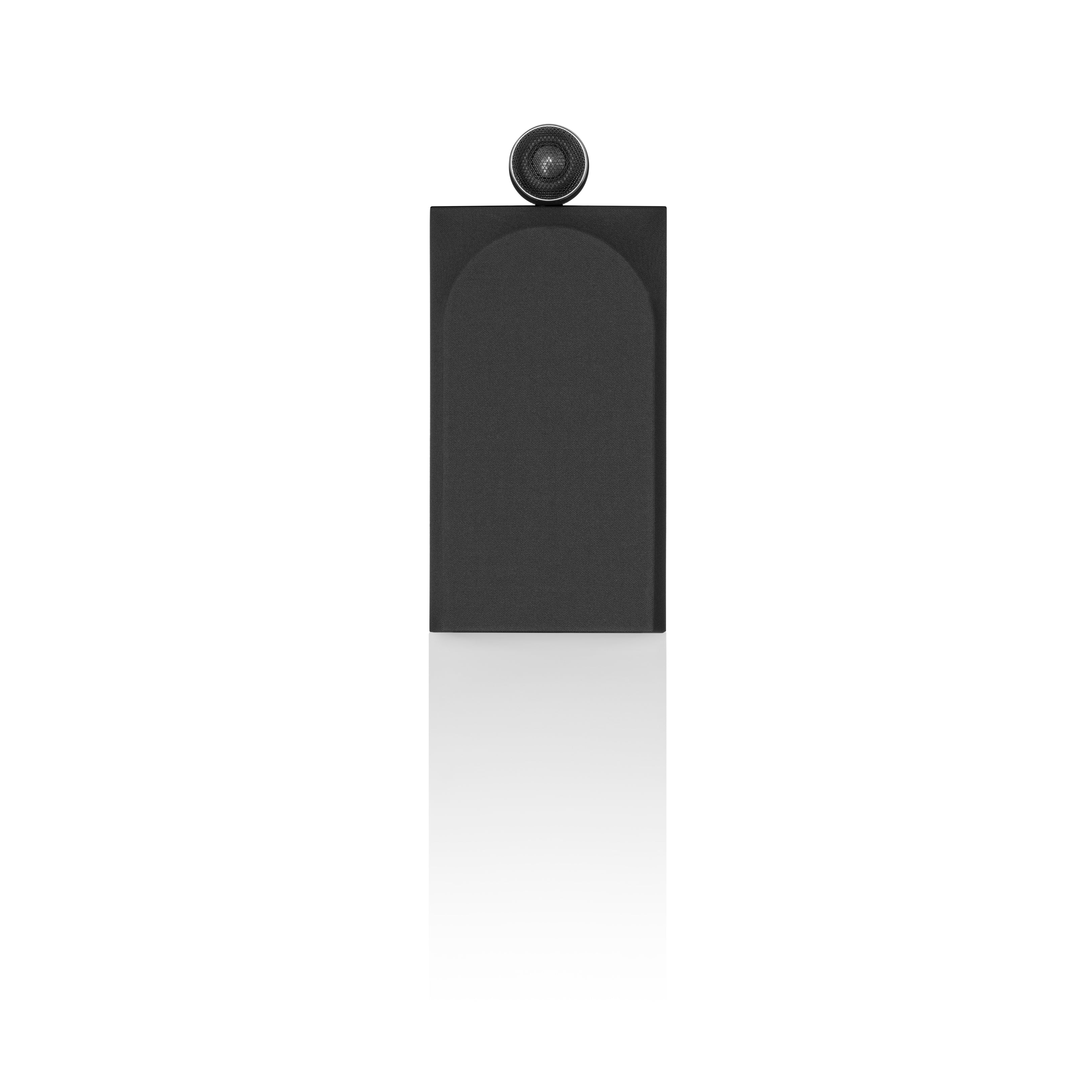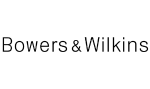 Bowers & Wilkins 705 S3 Bookshelf Speakers
The B&W 705 S3 Bookshelf speakers offer a highly detailed and balanced sound signature with a wide soundstage, making them a fantastic choice for audiophiles and music enthusiasts seeking a premium listening experience.
---
Specifications

| | |
| --- | --- |
| Model: | 705 S3 |
| Description: | 2-way vented-box system |
| Features: | Decoupled Carbon Dome tweeterSolid Body Tweeter-on-TopContinuum™ cone FST midrangeFlowport™ |
| Drive units: | 1x ø25mm (1 in) Decoupled Carbon Dome high-frequency1x ø165mm (6.5 in) Continuum cone FST midrange |
| Frequency range: | -6dB at 45Hz and 33kHz |
| Frequency response: | 50Hz - 28kHz ±3dB |
| Sensitivity: | 88dB spl (2.83Vrms, 1m) |
| Harmonic distortion: | 2nd and 3rd harmonics (90dB, 1m)<1% 100Hz - 22kHz<0.5% 300Hz - 20kHz |
| Normal impedance: | 8Ω (minimum 3.7Ω) |
| Recommended amplifier power: | 30W - 120W into 8Ω on unclipped programme |
| Dimensions: | Height: 345mm (13.6in) cabinet only 413mm (16.3in) including tweeterWidth: 192mm (7.6in) cabinet onlyDepth: 297mm (11.7in) cabinet only 337mm (13.3in) including grille and terminals |
| Net weight: | 9.6 kg |
| Cabinet finishes: | Gloss BlackSatin WhiteRosenutMocha |
| Grille finishes: | BlackGrey (Satin White only) |
B&W Australia's warranty is valid from the date of purchase for a period of 5 years for passive loudspeakers, 2 years for powered loudspeakers, electronics and headphones and 90 days for spare parts and accessories.
We offer free shipping on any product over $99. For full details please see our Shipping Policy.

Our returns policy lasts 30 days. If 30 days have gone by since your purchase, unfortunately, we may not be able to offer you a refund or exchange. For full details please see our Refund Policy.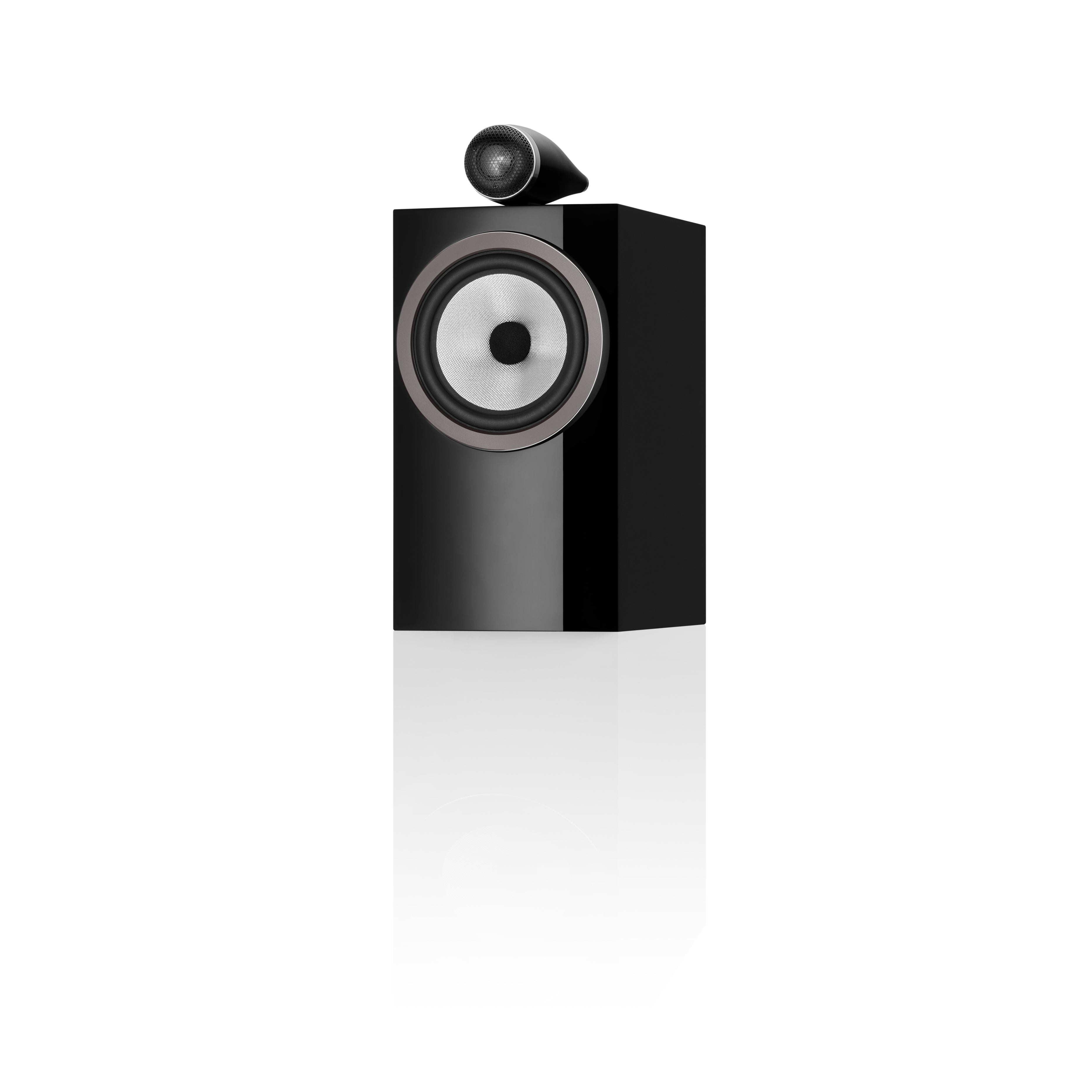 Bowers & Wilkins 705 S3 Standmount Bookshelf Speakers
705 S3 is B&W's ultimate 700 Series standmount speaker, a no-holds-barred celebration of excellence able to highlight all the subtle nuances in your music that other speakers miss. Its Carbon Dome tweeter is housed in a Solid Body Tweeter-on-Top enclosure evolved from the latest generation of 800 Series Diamond. That joins a new and subtly curved baffle endowed with an all-new 'pod' housing for its Continuum Cone bass/ midrange driver, ensuring that you hear less of the speaker's cabinet, and more of the music you love.


Manufacturer Details
Solid Body Tweeter
The 700 Series features the latest generation of B&W's iconic Solid Body Tweeter-on-Top housing. Its new, more elongated form incorporates a longer tube loading system to produce an even more free and open sound with high frequencies. The carefully decoupled housing is milled from a single solid block of aluminium to better resist resonance.


Carbon Dome tweeters
Carbon Dome tweeters are purpose-built for the 700 Series. Delivering a dramatic improvement on the aluminium double dome tweeter, they raise the breakup threshold to 47kHz, for pinpoint imaging accuracy and detail.


Biomimetic Suspension
Sometimes, making a big difference takes unconventional thinking. The transition from B&W's famous yellow Aramid Fibre midrange cones to B&W's Continuum cone technology resulted in a massive improvement to midrange performance. Now, we've turned B&W's attention to another crucial element in a loudspeaker cone: the fabric spider. The new Biomimetic Suspension revolutionises midrange cone performance by greatly reducing the unwanted air pressure and coloration that a conventional fabric spider can generate. The result? Midrange transparency you wouldn't believe possible.


Engineered With Care
Continuum™ cone
Thanks to its composite construction, the Continuum™ cone avoids the abrupt transitions in behaviour that can impair the performance of a conventional drive unit. The result is a more open, neutral performance that delivers voices and instruments with precision and transparency.


Curved Baffle
The new 700 Series features a curved front baffle for the first time. This allows the midrange and bass drivers to be located in individual pod-type housings that sit proud of the speaker baffle. When combined with the curvature of the structure, this new approach – derived from the 800 Series Diamond – reduces the audible impact of the cabinet, creating a cleaner, more open and more immersive sound.

Gabi Recommends
These speakers deserve pride of place in your listening room. I would highly recommend the matching Bowers & Wilkins FS-700 speaker stands for these speakers.
They look slick, but they will also elevate your speakers to the ideal listening height too. That way you will get the absolute best out of your new speaker investment.


That clean, large-scale, low-distortion sound of the B&W 705 S3, with stunning levels of resolution and precision is truly laudable.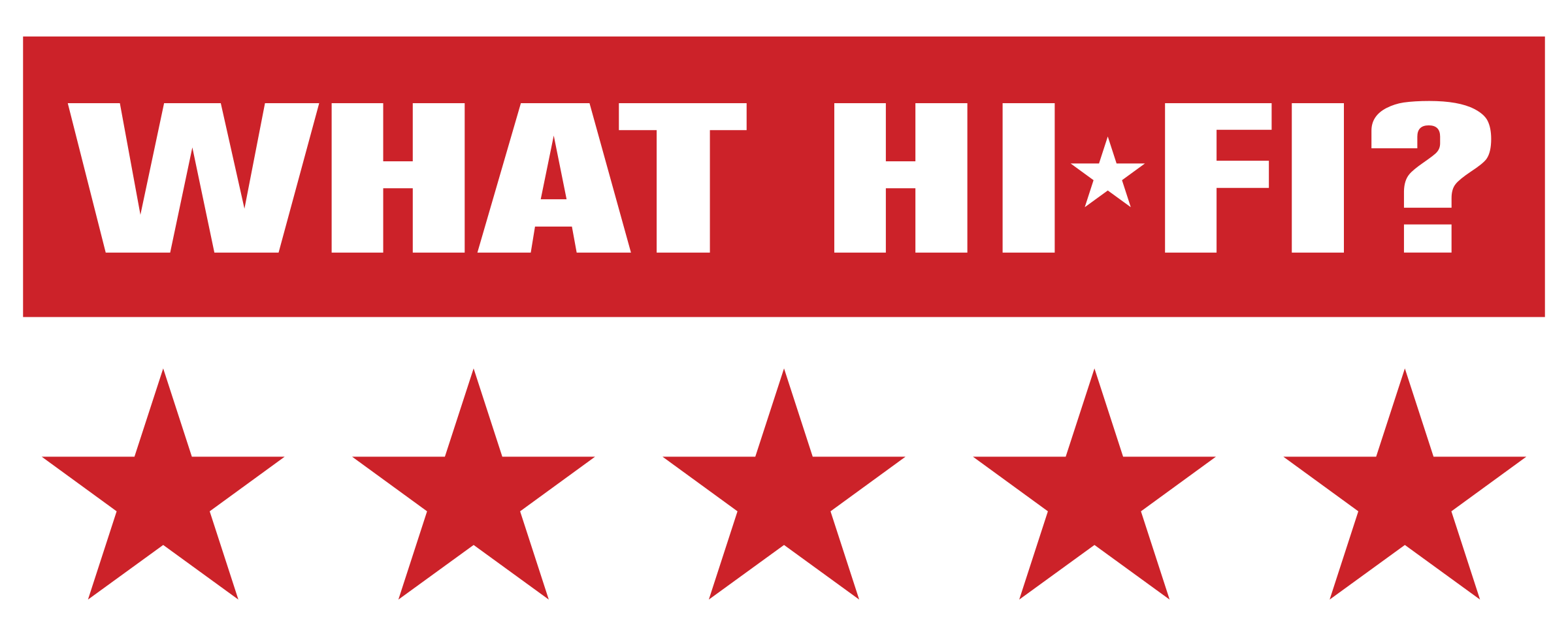 This product has no reviews yet.
WHILE YOU ARE BROWSING
You may also like