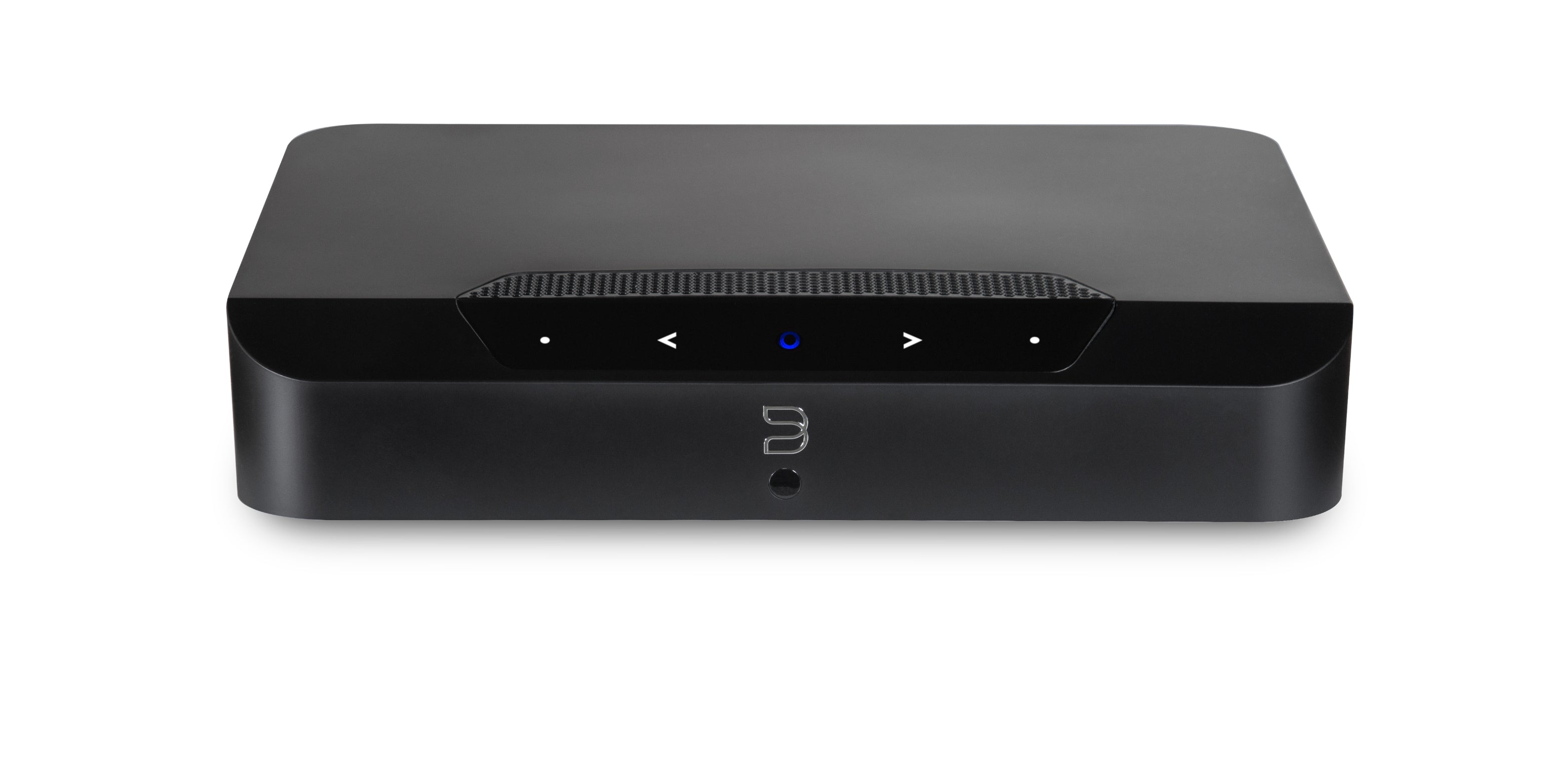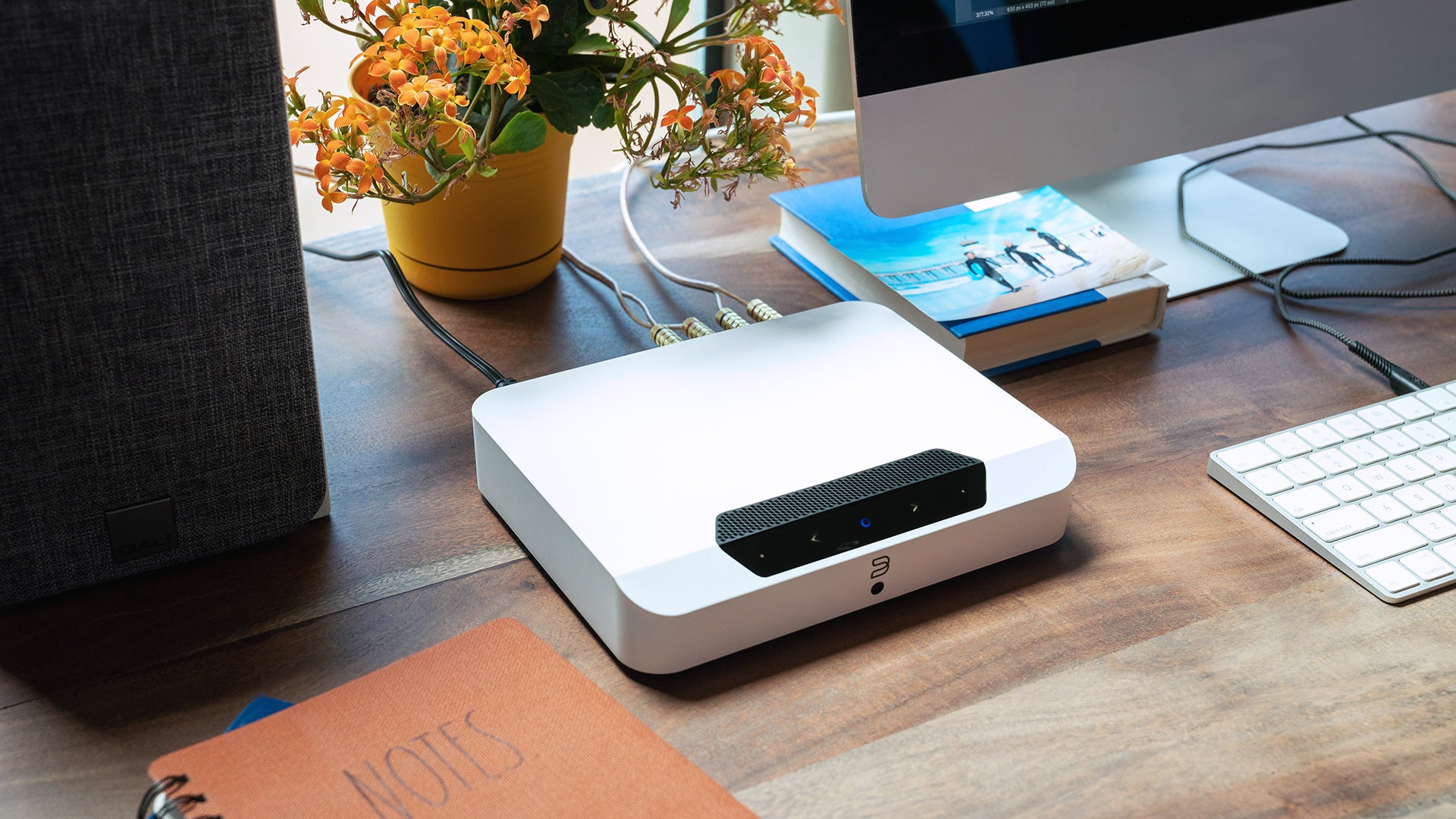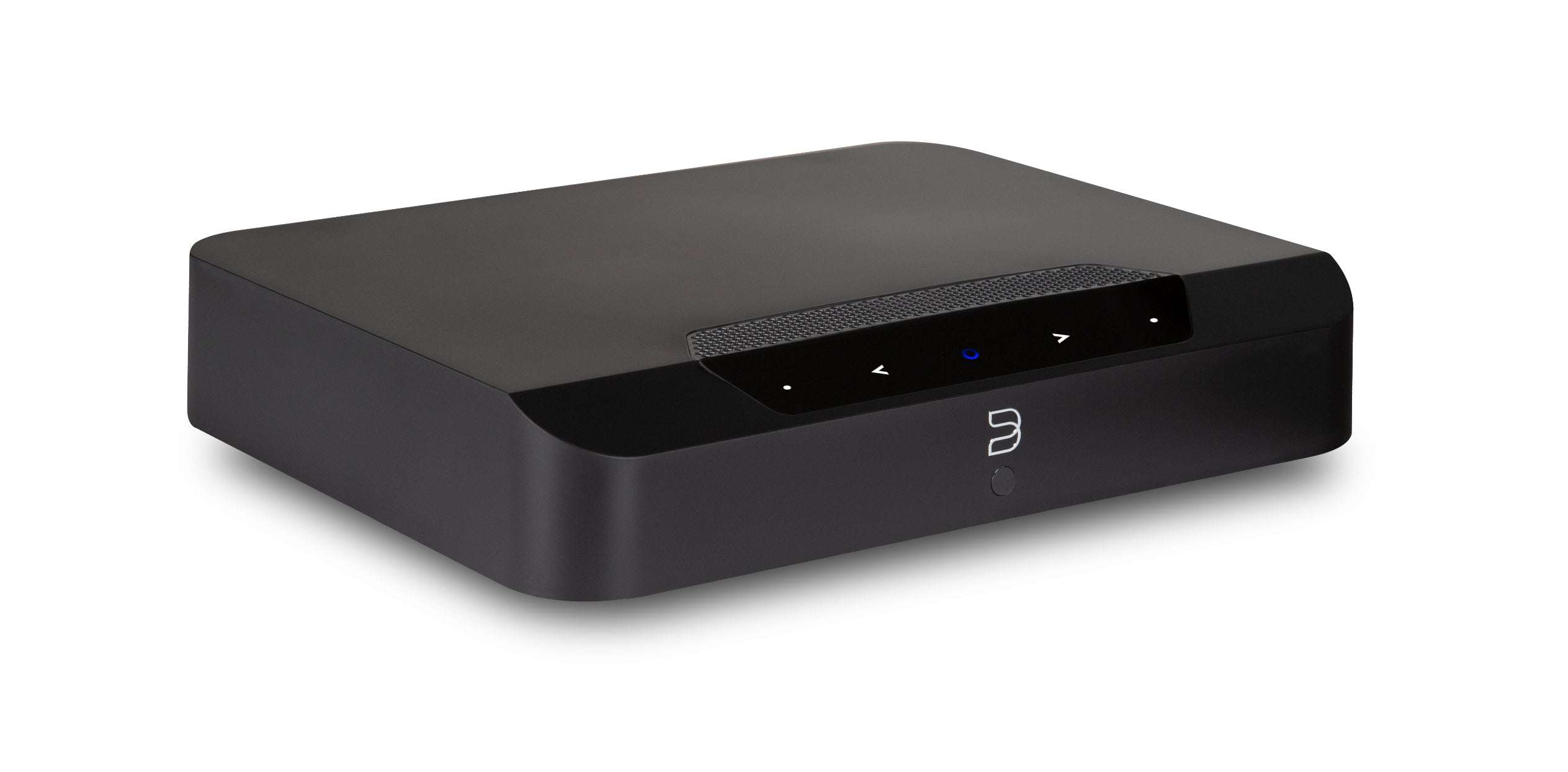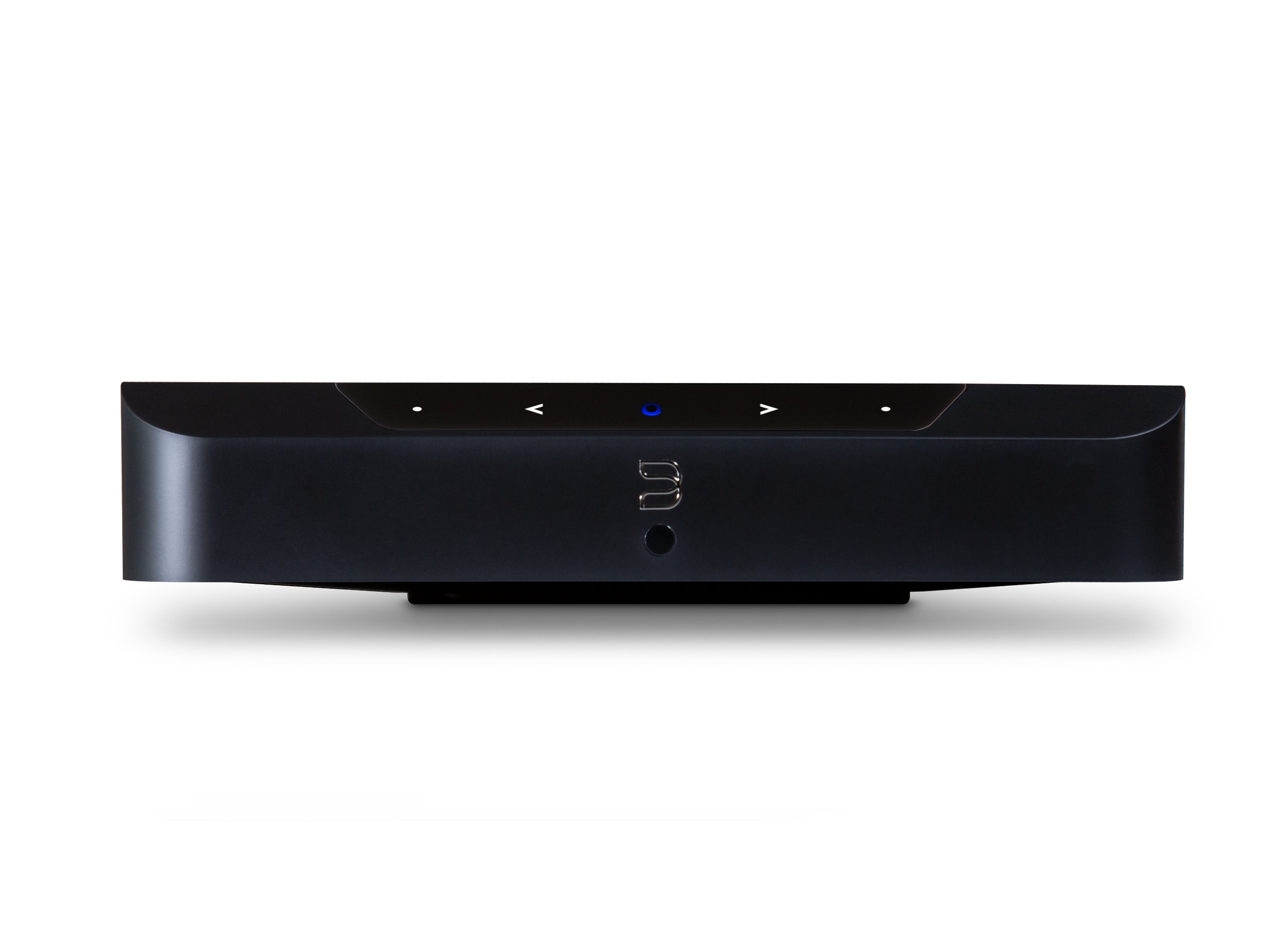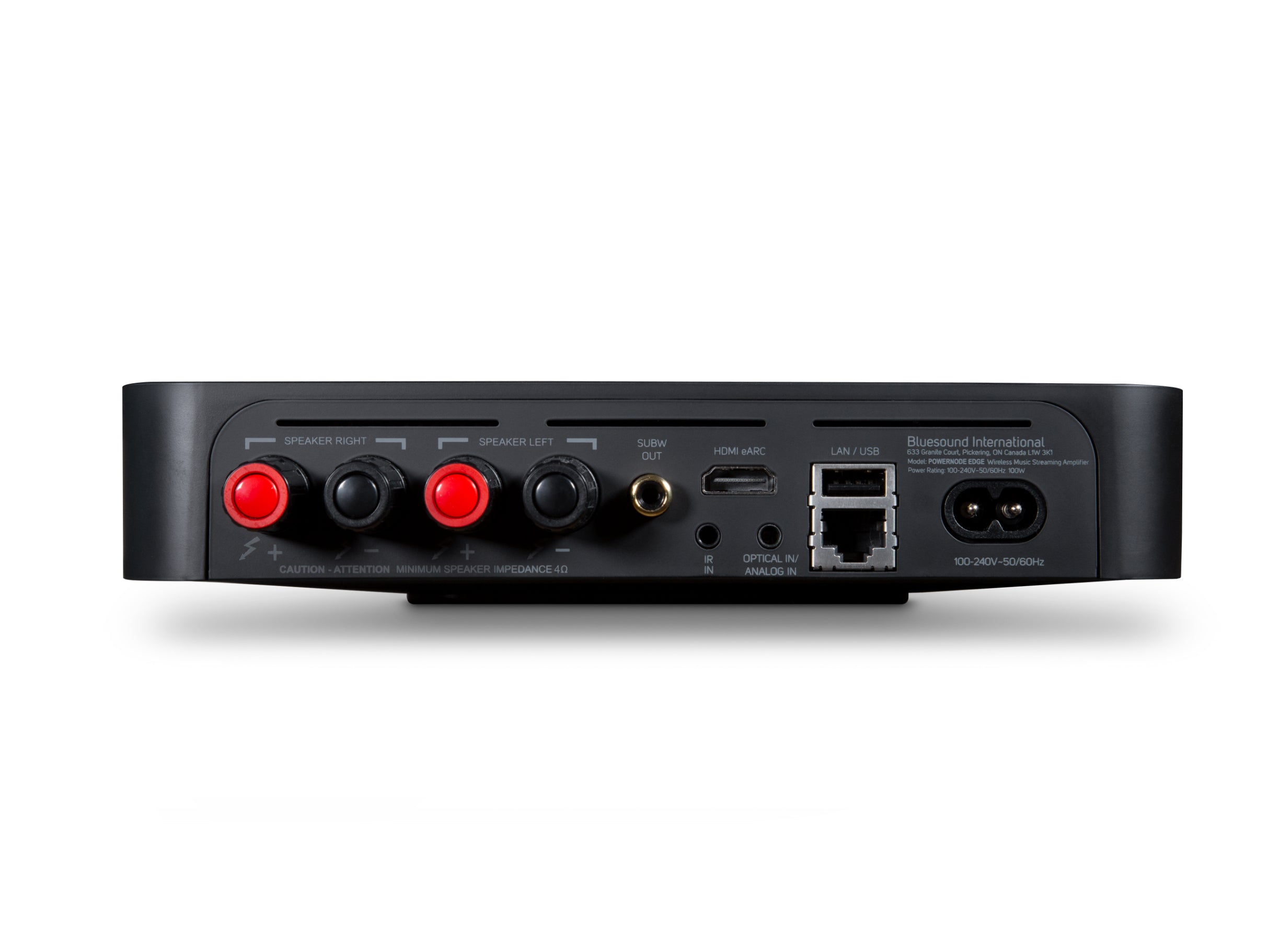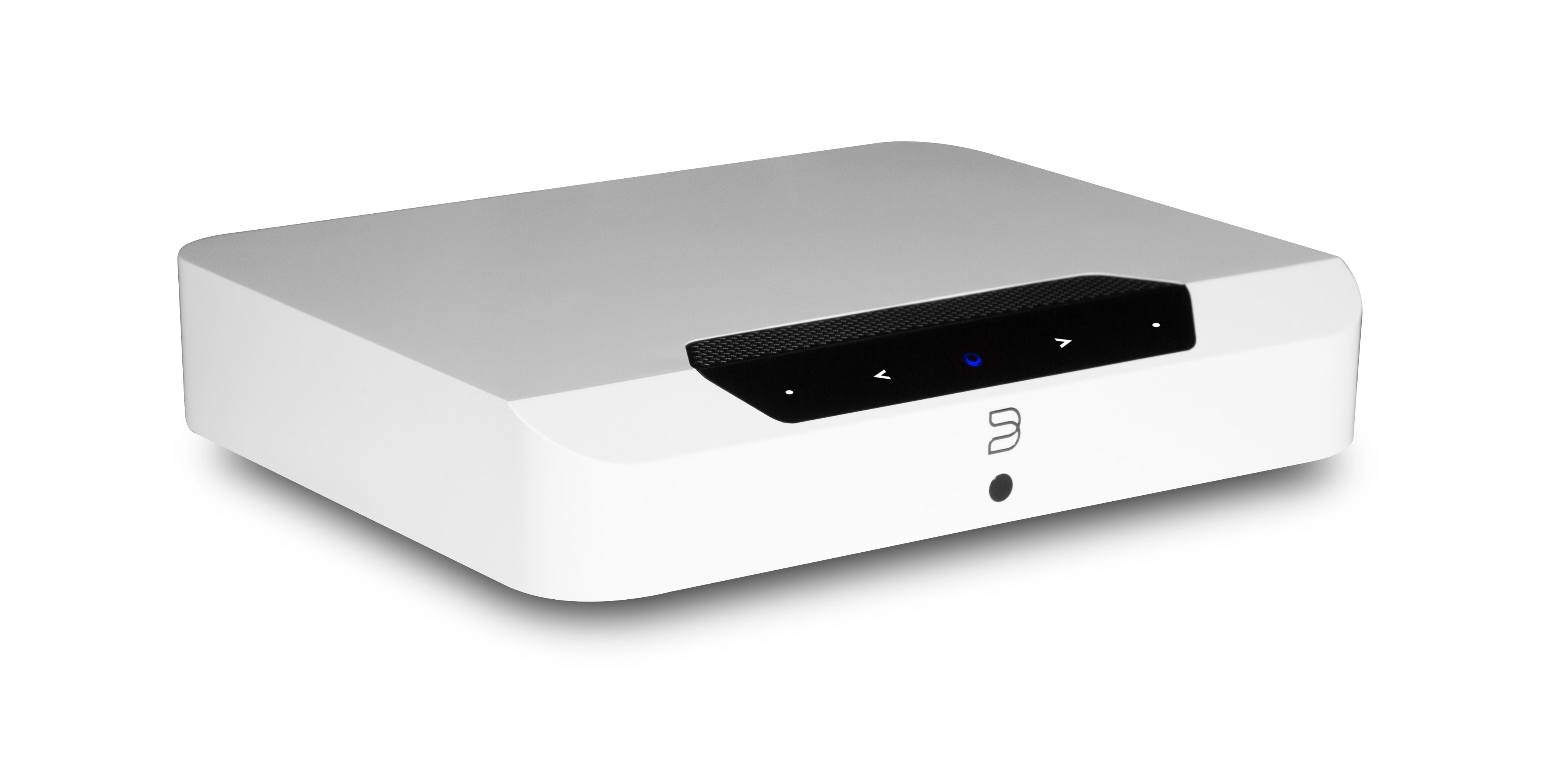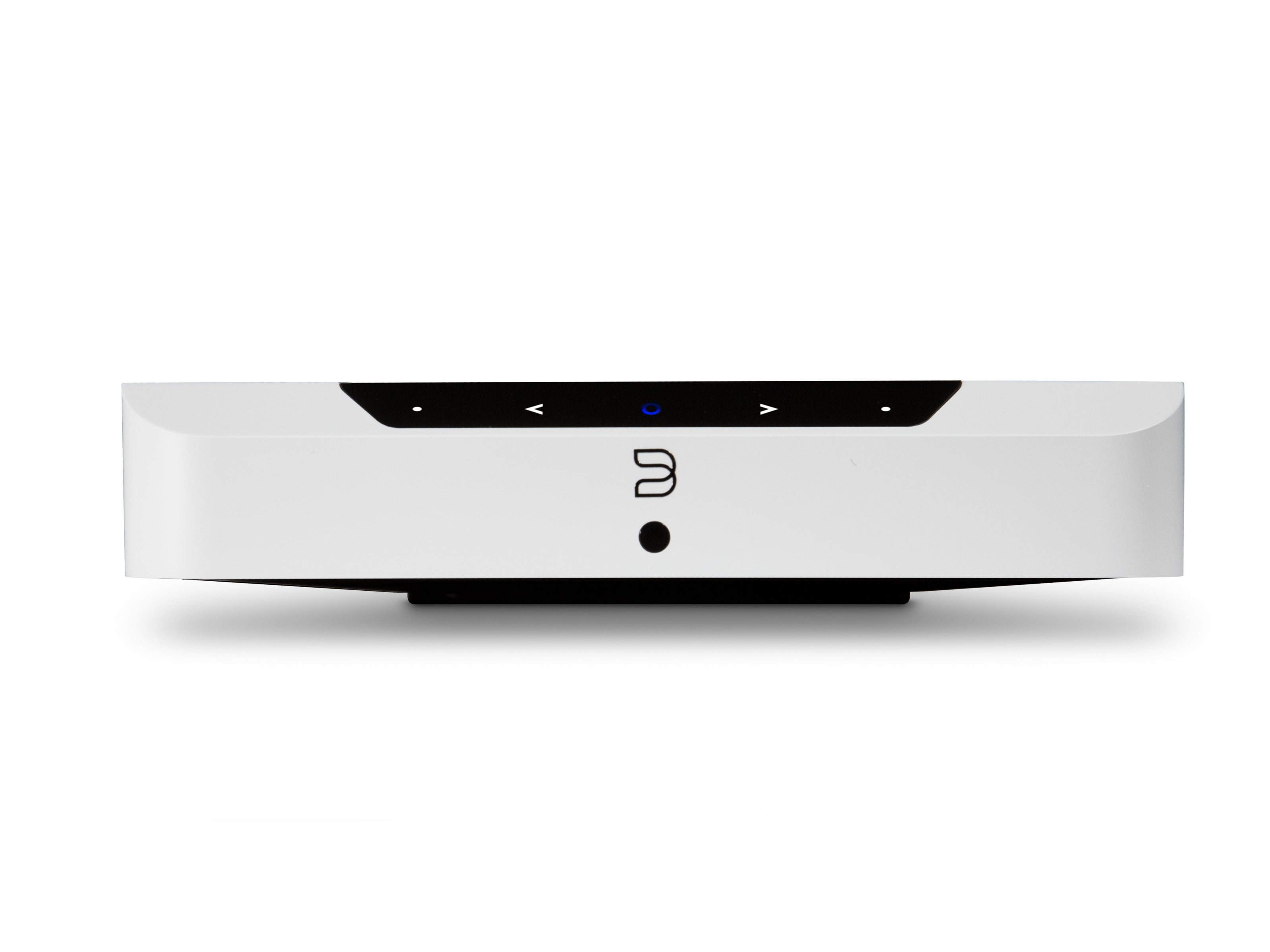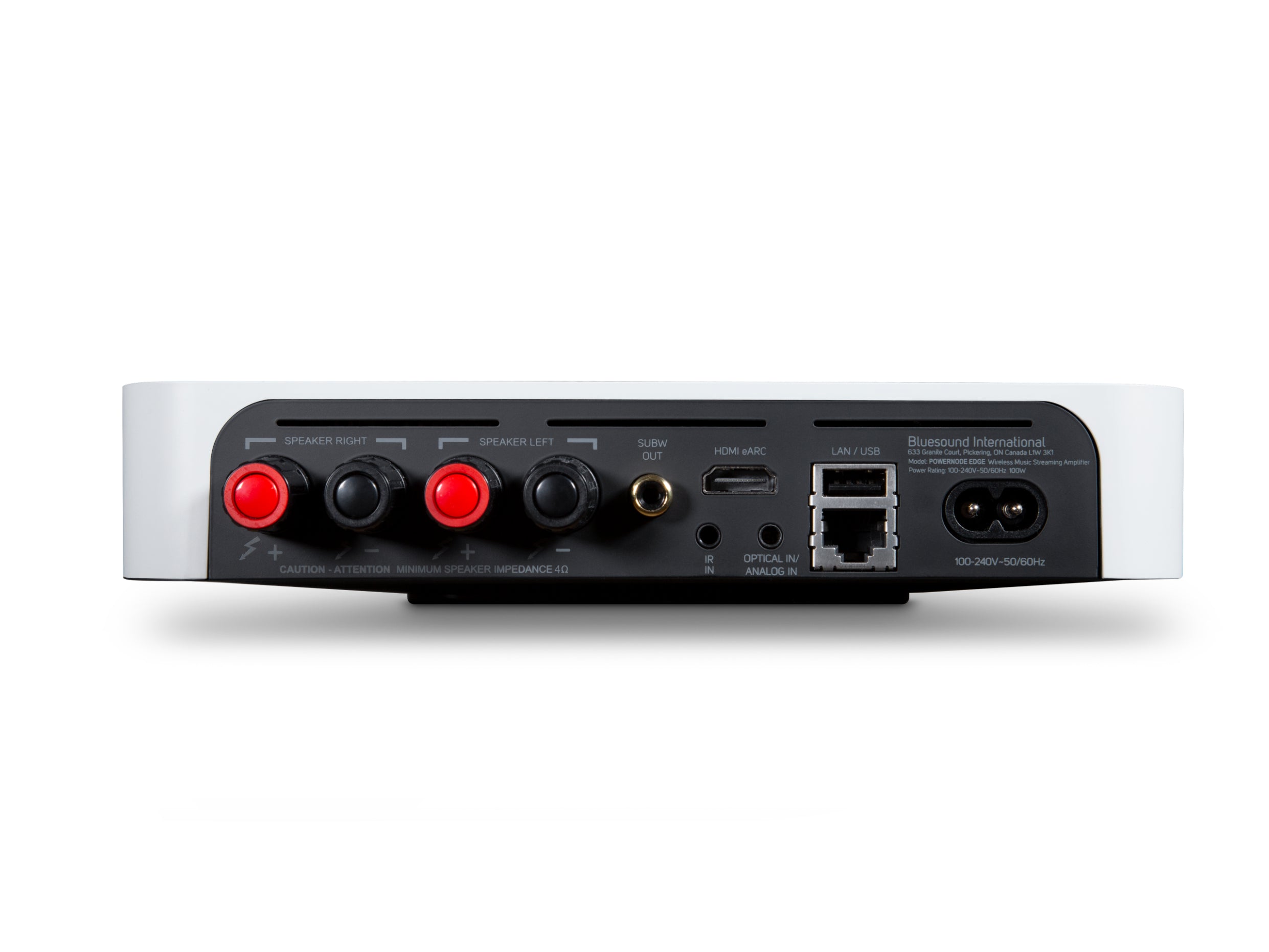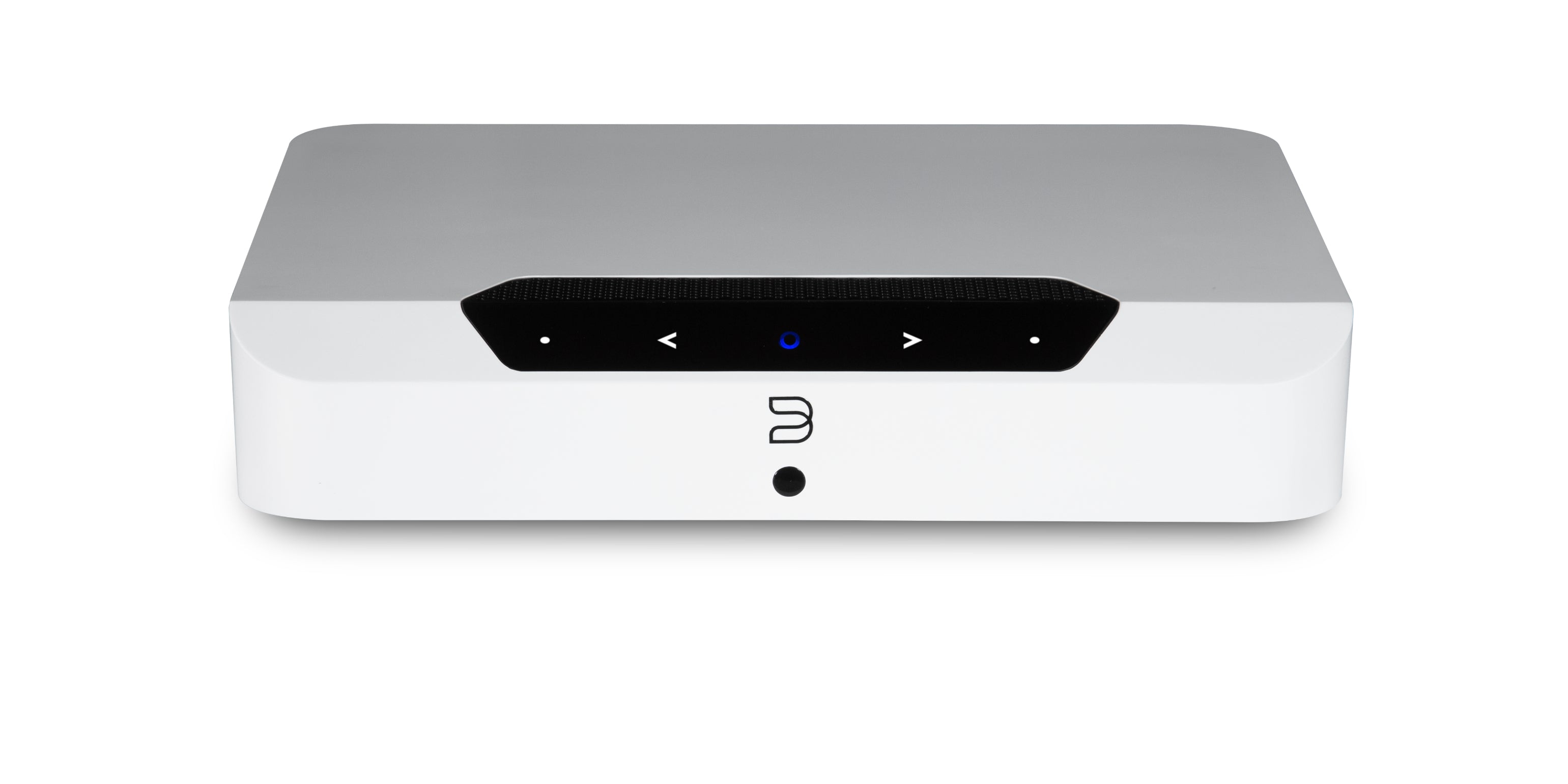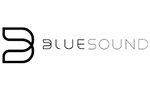 BlueSound Powernode Edge Streaming Amplifier
---
Specifications

CONNECTIONS
 
Network:
Wi-Fi 5 (802.11ac), dual-bandEthernet RJ45, Gigabit 1000 Mbps
Audio Input:
Combo - Mini TOSLINK/Stereo 3.5mmHDMI eARC
Audio Output:
5-Way Binding Post Speaker Terminals
Bluetooth:
Bluetooth 5.0 aptX HDTwo-Way (transmit & receive)
Headphones:
Bluetooth only
Subwoofer:
RCA x 1; Wireless to PULSE SUB+
USB:
Type-A Port for external drive connection (Fat32 formatted)
IR Remote:
IR Sensor Built In - front panel with IR Remote LearningIR Input 3.5mm Jack
Power:
Universal bi-pin AC cord input (100-240AC)
AUDIO
Supported Audio File Formats:
MP3, AAC, WMA, WMA-L, OGG, ALAC, OPUS
Supported Hi-Res Audio File Formats:
FLAC, MQA, WAV, AIFF, MPEG-4 SLS
Supported Multi-Channel Audio Formats:
Dolby Digital
Processor:
ARM® Cortex™ A53, Quad-Core, 1.8GHz per core
Native Sampling Rates:
up to 192 kHz
Supported Network File Sharing:
Server Messsage Block (SMB) up to 200,000 files
Bit Depths:
16-24
Performance:
SNR -91dBATHD+N, 0.008%
Amplification:
HybridDigital™
Rated Power Output:
40W x 2 (8 Ohms)
IHF Dynamic Power:
80W (4 Ohms) / 50W (8 Ohms)
SOFTWARE & INTEGRATIONS
Operating System:
BluOS
App Controller Operating Systems:
iOS, Android, Windows, macOS
Network File Sharing:
SMB up to 200,000 track index
Album Art Supported:
JPG, PNG
Internet Radio:
CALM RadioSiriusXMiHeartRadioRadio.comRadio ParadiseLiveXLiveTuneIn
Music Services:
Amazon MusicBugsCustomChannelsDeezerIDAGIOKKBOXNapsterNeil Young Archivesnugs.netQobuzQsicSpotifySound-MachineTIDALTunify
Voice Control:
Amazon Alexa Skills, Google Assistant, Siri
3rd-Party:
AirPlay 2Spotify ConnectTidal ConnectRoon Ready
Control Systems:
Control4, Crestron, URC, RTI, ELAN, Lutron
USER INTERFACE & CONTROLS
 
Status Indicator:
LED
Play/Pause Button:
Touch LED
Volume Control Buttons:
Touch LED
Previous/Next Track Buttons:
Touch LED
Preset Buttons:
In-App
GENERAL
Finish:
Black/White; Matte Satin Paint
Included Accessories:
120V AC Power Cord230V AC Power CordEthernet CableTOSLINK Optical to 3.5mm Mini AdapterMetal Mounting BracketMetal Mounting ScrewRubber Mount AttachmentSafety/Warranty GuideQuick Setup Guide
Storage Environment:
-10°C to 50°C, 20% to 80% relative humidity
Operating Environment:
0°C to 40°C
Product Weight:
1.37kg
Product Dimensions:
219 x 44.5 x 193 mm
Shipping Weight:
2.62kg
Shipping Dimensions:
300 x 300 x 95 mm
Warranty:
1 Year
Bluesound products are covered under a 1 year Limited Warranty.
We offer free shipping on any product over $99. For full details please see our Shipping Policy.

Our returns policy lasts 30 days. If 30 days have gone by since your purchase, unfortunately, we may not be able to offer you a refund or exchange. For full details please see our Refund Policy.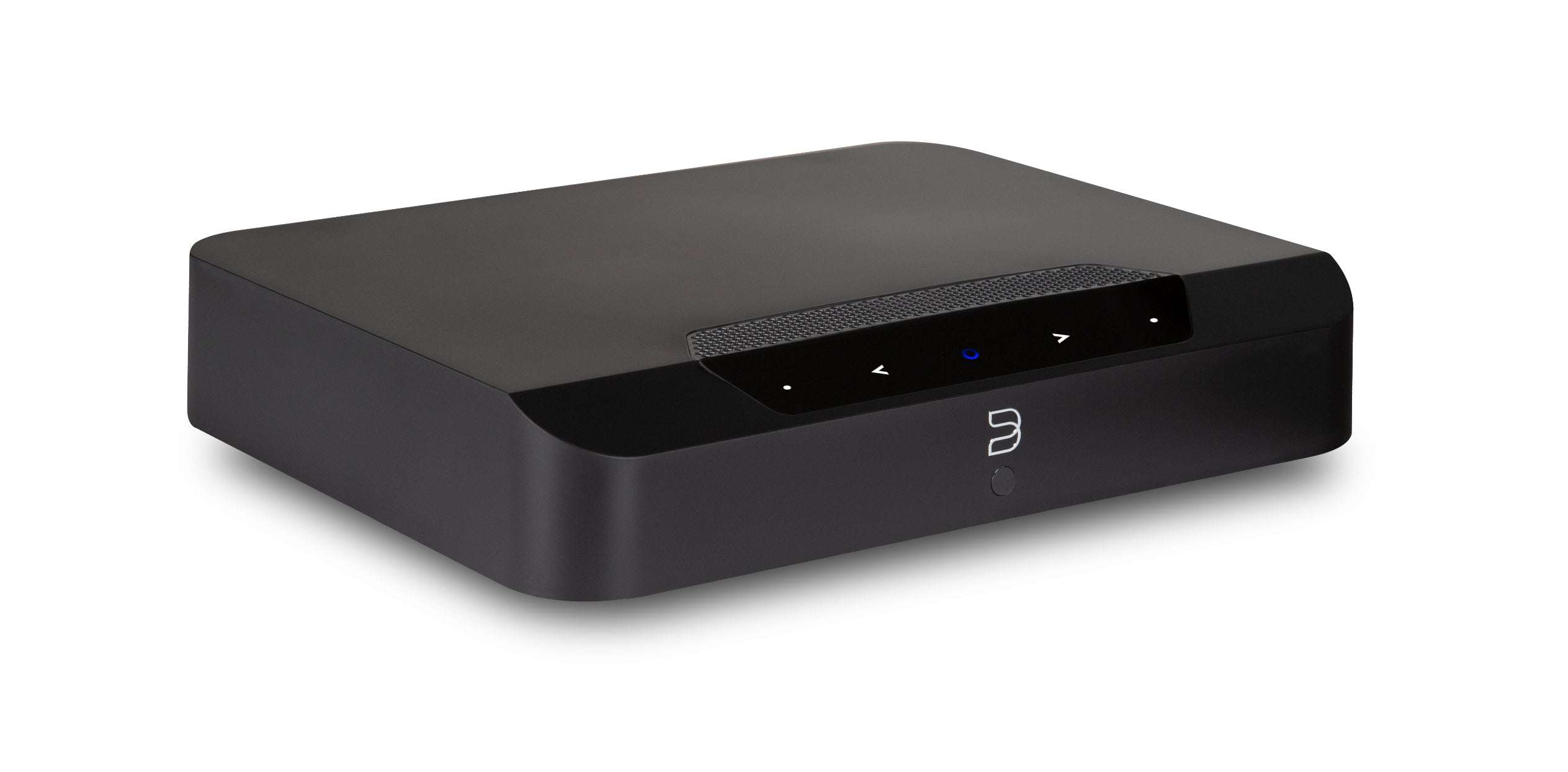 BlueSound POWERNODE Edge Streaming Amplifier
For nearly 10 years, Bluesound's POWERNODE has told a story of simplicity, convenience, and performance, all while bringing more music lovers into the world of hi-res listening. This 'just add speakers' solution has proved time and time again that a HiFi amplifier for the streaming age fits into listeners' everyday lifestyle. Everything the POWERNODE represents has inspired us to push forward into a new frontier. To take the 'just add speakers' category into new territory, on the leading edge of HiFi design, where passion, experience, music, lifestyle, and technology meet.
Bluesound's latest ground-breaking streaming smart amplifier is the POWERNODE EDGE, a modern, affordable, mini-system for the digital-age that focuses on listening – simply and accessibly – without ever sacrificing audio quality. In true Bluesound fashion, the POWERNODE EDGE proves that you can get a high calibre of performance from a truly compact and affordable product. And so, the POWERNODE EDGE represents a breakthrough for music lovers and audio enthusiasts, many of whom are jumping into premium audio for the first time, and who desire price-attainable, hi-res playback no matter where or how they are listening.
At the same time, powered, streaming zone solutions continue to be a fundamental requirement for smart home installations. The POWERNODE EDGE was created with system design and integration in mind. Its size, shape, features, and connectivity makes it an easy add to any audio system – centralised or localised – bringing hi-res audio to every room and space in the home. Whether being used as a main room music and entertainment system, or taking the backseat in a more passive listening area, the POWERNODE EDGE is the ideal solution to partner with a favourite pair of in-room or architectural loudspeakers. Bluesound's mission is to bring hi-resolution, HiFi listening to everyday life. The POWERNODE EDGE is the next chapter of this worthy pursuit – the perfect blend of audio quality, modern design, and value for the music lover.
Manufacturer Details:
FIRST-TIME STEREO ENTHUSIASTS

The POWERNODE EDGE offers music lovers an affordable entry point into the world of HiFi stereo. They desire a premium, modern audio solution that fits into everyday life – a product that is looks good, works simply and is convenient to use, while never sacrificing audio quality. The POWERNODE EDGE is that product.
SOUNDBAR CUSTOMERS
A customer's journey into premium audio often starts with a soundbar, upgrading their TV sound and experiencing the benefits that a purpose-built audio product can bring to their listening. A simple 2-channel mini-system – with the POWERNODE EDGE as the centrepiece – is an excellent alternative to a soundbar, offering wider stereo separation and a better overall listening experience for many types of media and entertainment.

SYSTEM DESIGNERS & INSTALLERS
The POWERNODE EDGE is a solution product that offers integrators a premium, powered audio zone in one compact, easy to install box. Every aspect of the POWERNODE EDGE has been designed with integration in mind: the stackable 1U height, the half-rack width, heat management and venting, easy-to-use speaker terminals, HDMI input, front panel controls, and a wall mount bracket included in the box. All of this is layered on BluOSTM, Bluesound's premium multi-room audio platform that includes seamless smart home integration with the world's leading control systems.

EXISTING BLUESOUND AND NAD BluOSTM OWNERS

For customers already using a NODE, POWERNODE, or NAD BluOS amplifier in their main listening area, the POWERNODE EDGE offers an affordable do-it-yourself solution to extend hi-res listening into other rooms and spaces. Offices, bedrooms, kitchens, and outdoor spaces are just a few of the areas that can be powered by a POWERNODE EDGE with a pair of loudspeakers. 
Highlights:
JUST ADD SPEAKERS

Life is hectic. Your sound system should be simple. The POWERNODE EDGE is a music streaming, hi-res amplifier with all the smarts built in, so all you need to do is just add speakers. Find your favourite pair of passive loudspeakers and hook them up to the POWERNODE EDGE to experience hi-fidelity audio no matter where or what you're listening to.
To go even further, add the PULSE SUB+ wireless subwoofer for a powerful 2.1 stereo system or use the POWERNODE EDGE to power the rear channels of a wireless Bluesound surround sound setup. Whether you are streaming music, catching up on the latest show, or relaxing with your record collection – just sit back and let the POWERNODE EDGE do the work. Simple.

HIGH-PERFORMANCE AMP

Bluesound's deep roots in high-performance amplifier design drive us to create high- quality products for everyday listening. Our all-new, closed-loop DirectDigitalTM amplification platform forms the foundation for the POWERNODE EDGE's hi-fi performance. With 40W per channel of clean, easy-going, understated power, the POWERNODE EDGE is a perfect companion for a wide range of audio experiences. You'll benefit from the enhanced clarity that the POWERNODE EDGE brings – its DirectDigitalTM system is amp and digital-to-analog convertor combined. The closed-loop design uses feedback (the good kind!) which compensates for the passive components required in an amplifier, resulting in a clean, distortion-free signal. Cut out the bad noises and focus on the good ones.

ULTRA-SLIM, ULTRA-COMPACT

Like its bigger POWERNODE brother, the POWERNODE EDGE shows us that great things come in small packages, delivering hi-fi amplification from an incredibly slim and compact form factor roughly the size of your average hardcover book. In other words, the POWERNODE EDGE defies all expectations for how big a high-performance amp should be. Its size and shape means it can fit perfectly on a credenza under your TV or be tucked away behind the cabinet if preferred. If being installed into a centralised whole-home system, the stackable POWERNODE EDGE takes up minimal rack space at 1U height and a half-rack width. A simple multi- orientation mounting bracket is included, so that mounting the POWERNODE EDGE on a wall, behind a cabinet, or in an audio closet is easier than ever. 
MULTI-ROOM, MULTI-USE

The POWERNODE EDGE provides incredible flexibility for any setup. Start with BluOS: it's the world's leading hi-res multi-room system. It connects you to all the music ever recorded, and lets you stream audio all around the house, wirelessly. Add Bluesound speakers to any room in your home and create a multi-room listening experience alongside the POWERNODE EDGE. With convenient HDMI eARC and dual optical/analog input on the back, plus support for Dolby® Digital decoding, and full control using the BluOS app, the POWERNODE EDGE makes your music, movies, shows, games, and podcasts sound better. Its size and sound mean it will be completely at home powering your TV setup, your surround channels in a wireless home theatre, your desktop workspace, your backyard outdoor speakers, or even becoming a teenager's first real hi-fi.
INTUITIVE CONTROLS

An elegant, angled glass interface with capacitive touch LED controls graces the front of the POWERNODE EDGE, providing you with an intuitive touchpoint for play, pause, volume, and next/last selection. Basic controls on an all-in-one music machine are important – in the rhythms of daily life you don't always have the app or a remote control nearby to adjust volume or skip the song. Of course, Bluesound players can be adjusted hands-free with Amazon Alexa Skills or Actions on Google too, in the case that voice control works best for you. And just like the other Bluesound players, the POWERNODE EDGE features IR remote control learning, which means that you can program any infrared remote control (like your TV remote) to control functions, inputs, and presets on the POWERNODE EDGE.
BUILT FOR THE FUTURE
Our latest generation quad-core processor boasts all the power and speed required for the demands of a modern era smart amplifier. With built-in extra headroom for whatever technologies the future holds, the POWERNODE EDGE fights against the trend for modern technological devices to become obsolete. Its mechanical design works this way too – the amplifier's heat dissipation is already extremely low, but we've added in a custom-designed heatsink and specially-placed heat vents to ensure that long-term performance doesn't suffer from heat exhaustion, even in more stressful environments. In that sense, the POWERNODE EDGE is over-specified, designed to be staple in your home for years and decades to come. 
 Key Features:
DIRECTDIGITAL™ amplifier platform

40 Watts per channel into 8 OHMS
Quad-Core 1.8GHz Arm

® Cortex™ A53 Processor

HDMI eARC Optical & Analog Audio Inputs

BluOSTM Wireless multi-room music capability

App control with adjustable audio settings
MQA music and hi-res audio streaming
Airplay 2 Integration
Works with Amazon Alexa and Google Assistant
Dual-band wi-fi + gigabit ethernet
Two-way aptXTM HD Bluetooth
Wireless headphone output
Wired & wireless subwoofer output
IR remote learning capability
Front panel touch controls
Compact 1U form factor
Easy four-way mounting system
Black or white finish
Thanks to its impressively sleek, wall-mountable chassis, the POWERNODE EDGE can be installed practically anywhere – and the compact form factor is complemented by wide-ranging functionality. Controlled via Bluesound's intuitive BluOS app, this sleek 'just add speakers' amplifier can access streaming services, Internet radio and music files from a network or USB storage, while connections including HDMI eARC and two-way Bluetooth add even more to its versatility. Its sound, delivered by onboard amplification and with hi-res audio support, packs a punch. Use the POWERNODE EDGE as a discrete amp in a standalone set-up or combine with other BluOS devices to form a multiroom music system.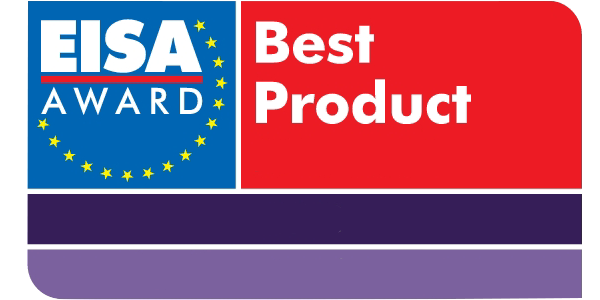 This product is rated 5.0 of 5.0 stars.
It has received 1 review.
Excellent service and experience
Super happy with my amplifier!! Competitive prices, processing and shipping times are the fastest of any company I've dealt with. Highly recommended, great company to deal with
WHILE YOU ARE BROWSING
You may also like