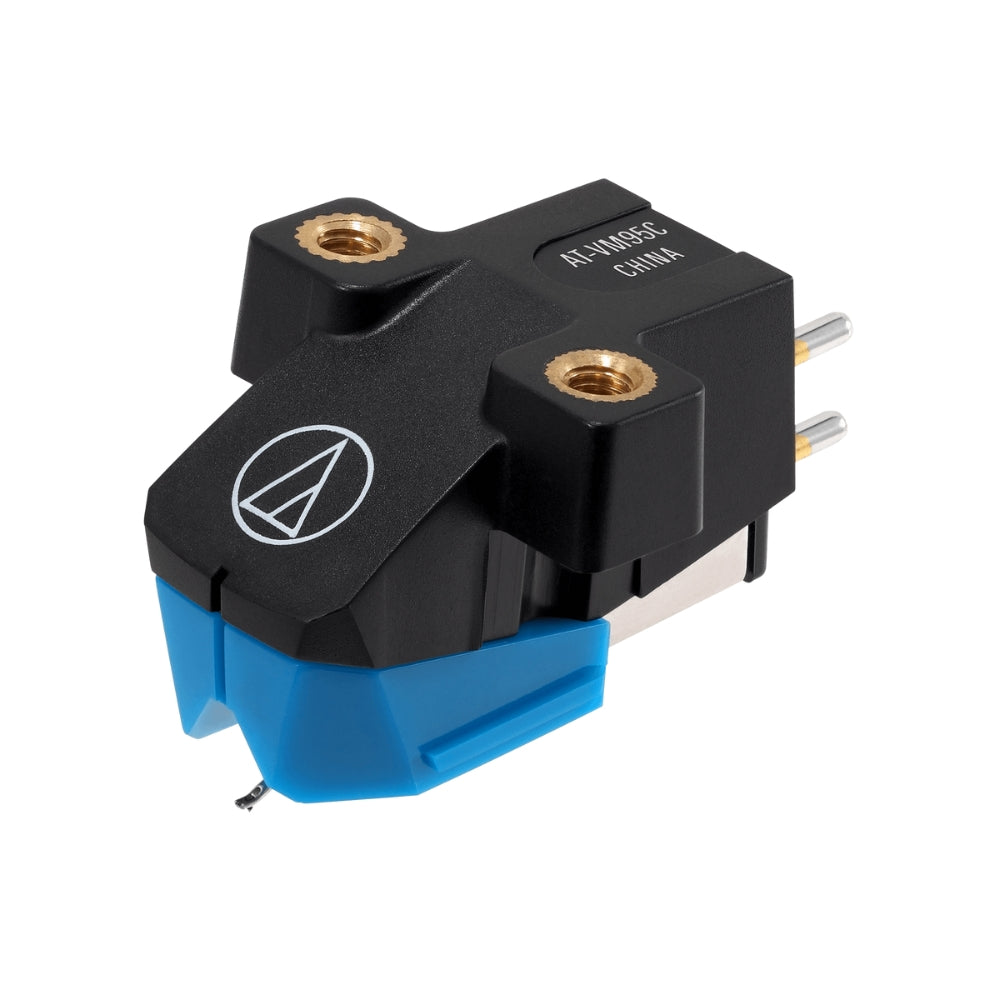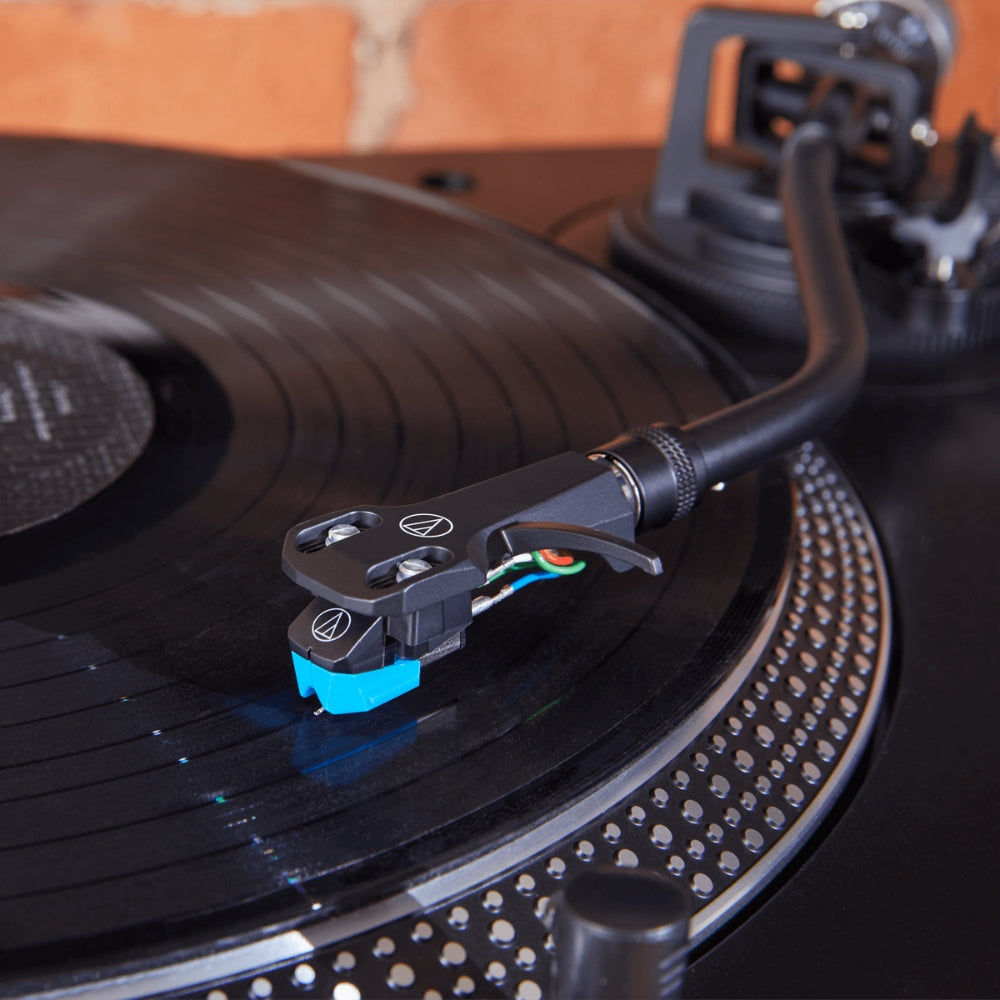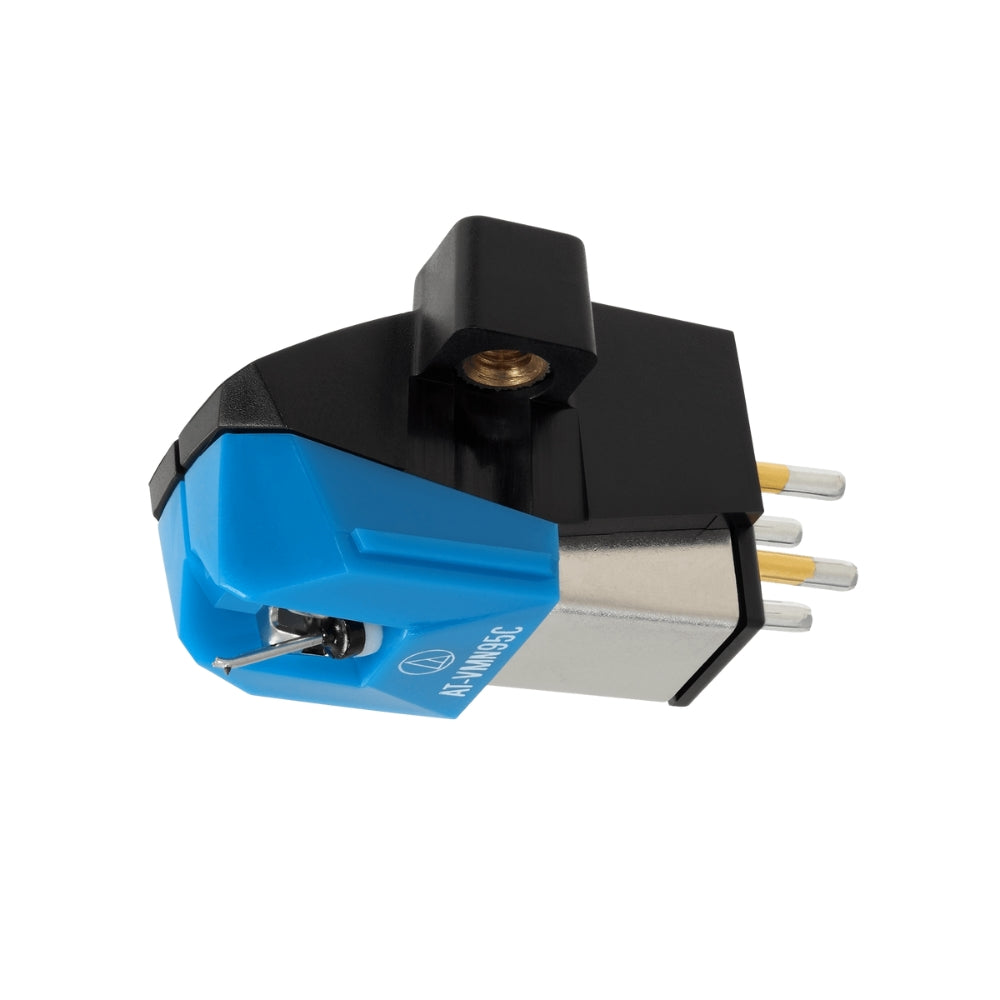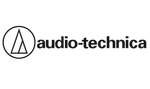 Audio-Technica AT-VM95C Cartridge
---
Specifications

| | |
| --- | --- |
|  Frequency Response:  | 20 - 20,000 Hz |
| Channel Separation: | 18 dB (1 kHz) |
| Vertical Tracking Angle: | 23° |
| Vertical Tracking Force: | 1.8 to 2.2g (2.0g standard) |
| Stylus Construction: | Bonded Round Shank |
| Recommended Load Impedance: | 47,000 Ω |
| Coil Impedance: | 3.3 kΩ (1 kHz) |
| Coil Resistance: | 485 Ω |
| Coil Inductance: | 550 mH (1 kHz) |
| Output Voltage: | 4.0 mV (@ 1 kHz, 5 cm/sec) |
| Output Channel Balance: | 2.5 dB (1 kHz) |
| Stylus Shape: | Conical |
| Cantilever: | Aluminium Pipe |
| Static Compliance: | 17 x 10 – 6 cm / dyne |
| Dynamic Compliance: | 6.5 x 10 – 6 cm / dyne (100 Hz) |
| Mounting: | 1/2" centres |
| Cartridge Weight: | 6.1g |
| Dimensions (HxWxD): | 17.2 x 18.9 x 28.3 ( H x W x D mm) |
| Accessories Included: | Two 11 mm installation screws; Two 8 mm installation screws; two washers, non-magnetic screwdriver |
| Model: | AT-VM95C |
| Recommended Load Capacitance: | 100-200 pF |
| Replacement Stylus: | AT-VMN95C |
| Stylus Size: | 0.6 mil |
| Type: | VM Stereo Dual Magnet |
| Wire Used for Coil: | T.P. Copper |
1 Year Limited Warranty on all Audio-Technica products.
We offer free shipping on any product over $99. For full details please see our Shipping Policy.

Our returns policy lasts 30 days. If 30 days have gone by since your purchase, unfortunately, we may not be able to offer you a refund or exchange. For full details please see our Refund Policy.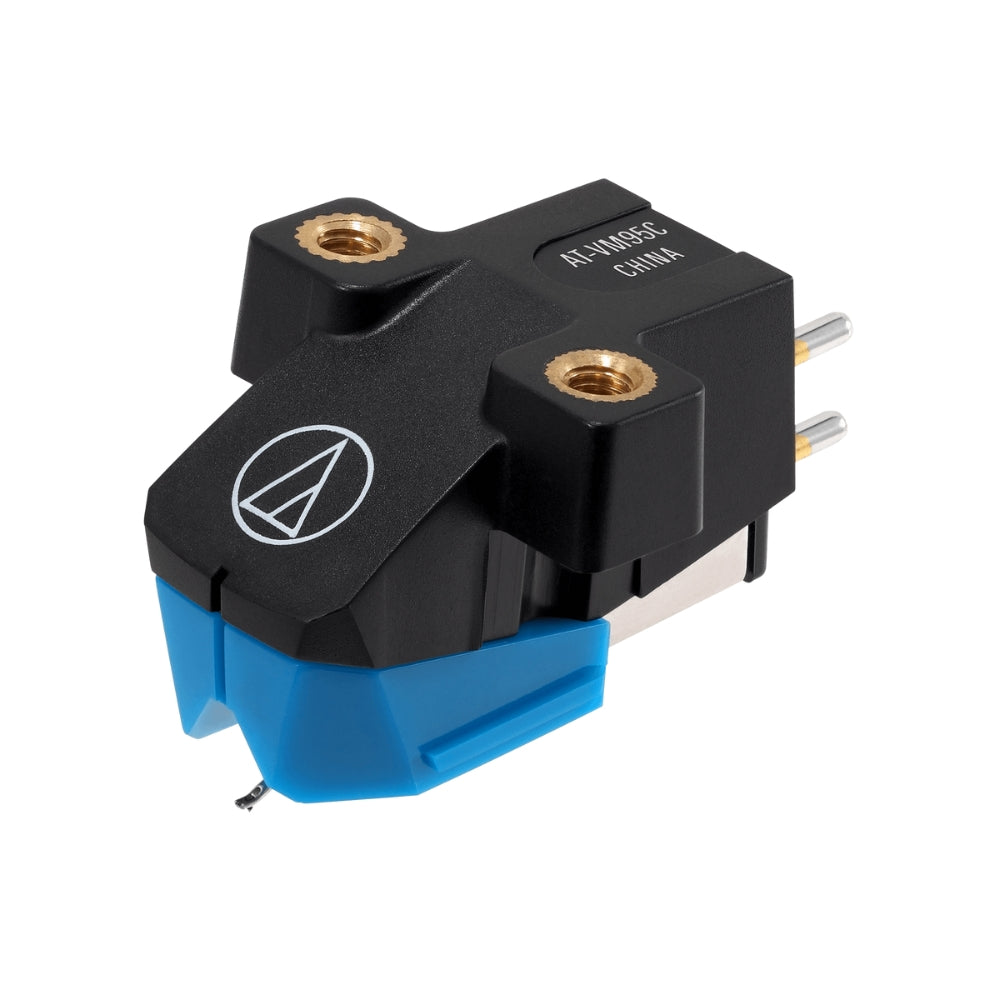 Audio-Technica AT-VM95C Dual Moving Magnet Cartridge
This AT-VM95C model cartridge comes with a 0.6 mil conical stylus and is compatible with half-inch mount turntables. It boasts a powerful 4.0 mV output level as well as amazing channel separation and minimal distortion to ensure excellent sound fidelity. Quick and easy setup with two-screw mounting and no nuts, plus the ability to switch out the stylus for any of the six AT-VMN95 styli, make this a versatile choice.
Key Features: 
Diamond Stylus
The AT-VM95C is equipped with a diamond stylus tip, which ensures accurate tracking and precise audio reproduction. The diamond stylus is known for its durability and ability to retrieve fine details from vinyl records.
Versatility and Compatibility
The AT-VM95C is designed to be compatible with a wide range of turntables and tonearms. This makes it a versatile choice for vinyl enthusiasts, as it can be easily installed on various setups without compatibility concerns.
Upgradability
One standout feature of the AT-VM95C is its compatibility with other styli from Audio-Technica's VM95 series. This means that users can easily upgrade or replace the stylus without having to change the entire cartridge. This feature allows for customization and the ability to fine-tune the cartridge's performance to suit individual preferences.

This product has no reviews yet.
WHILE YOU ARE BROWSING
You may also like