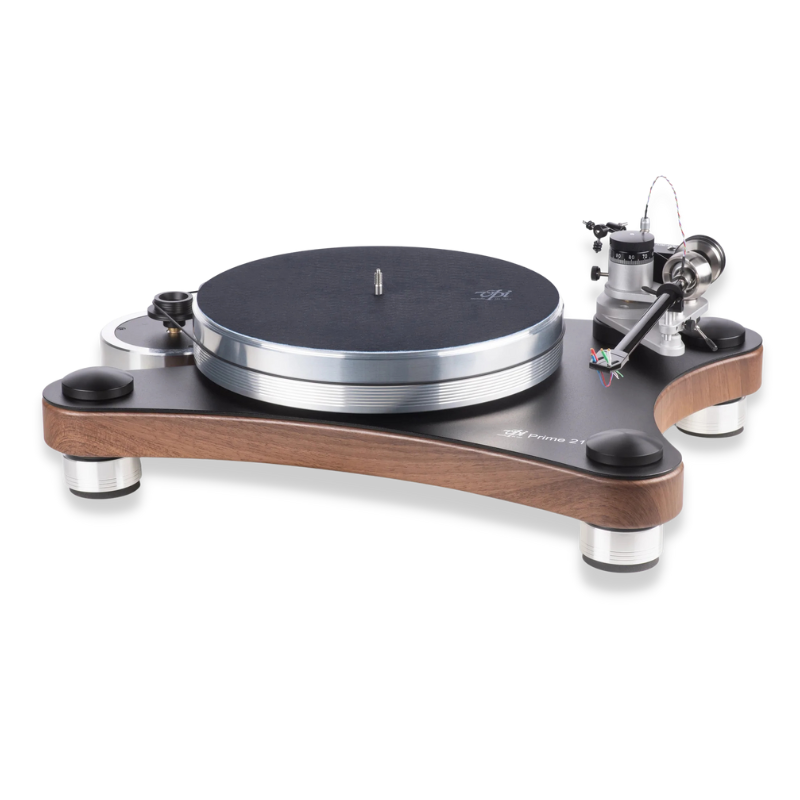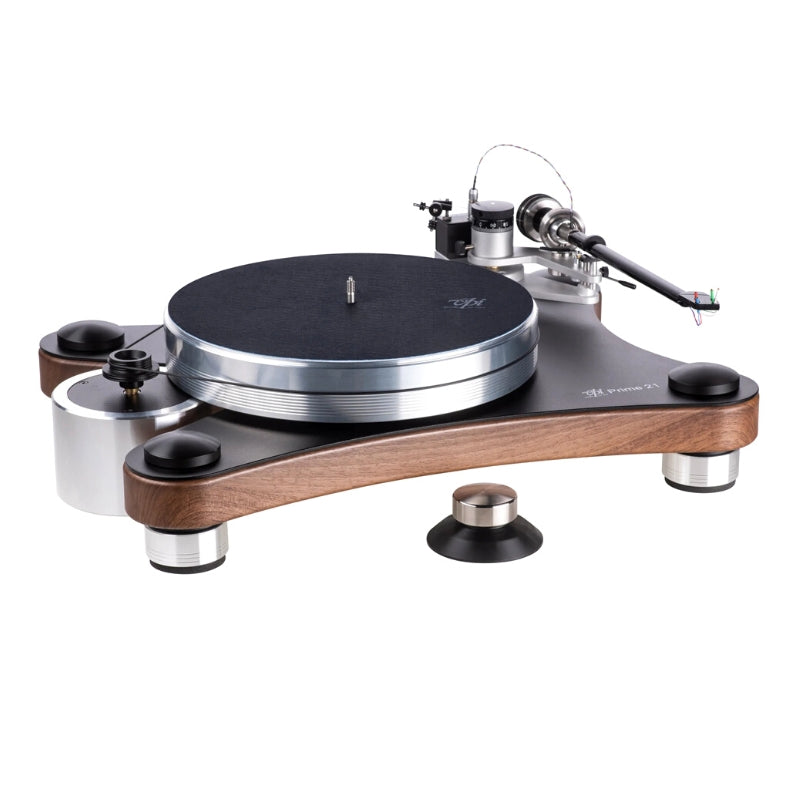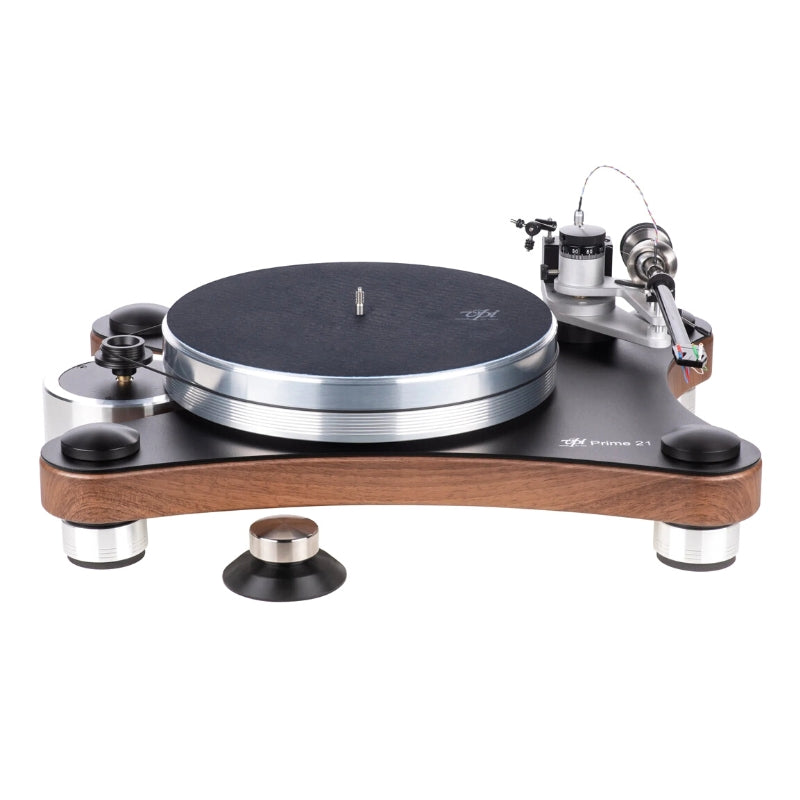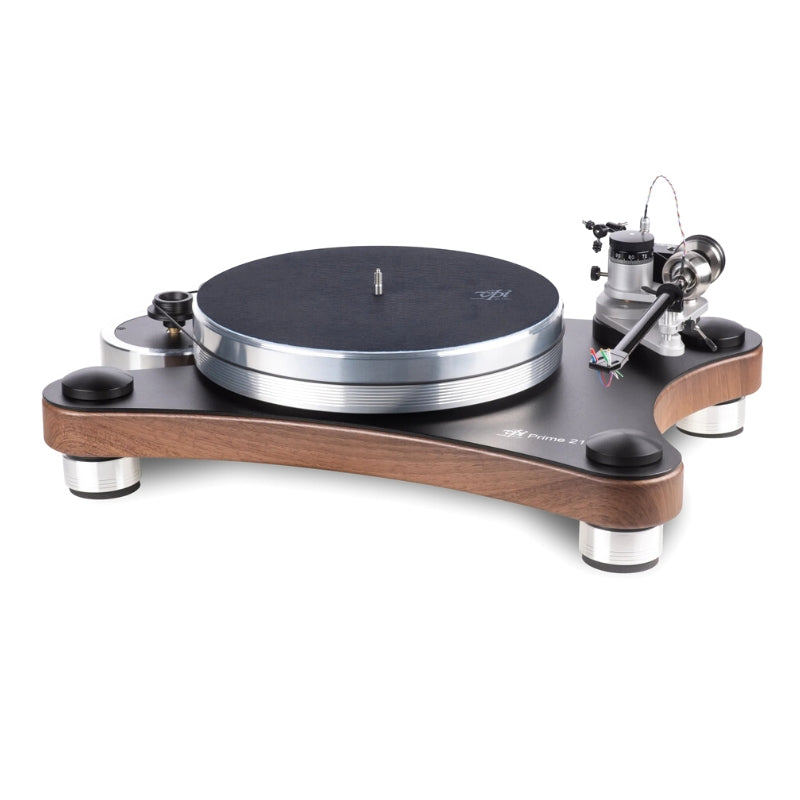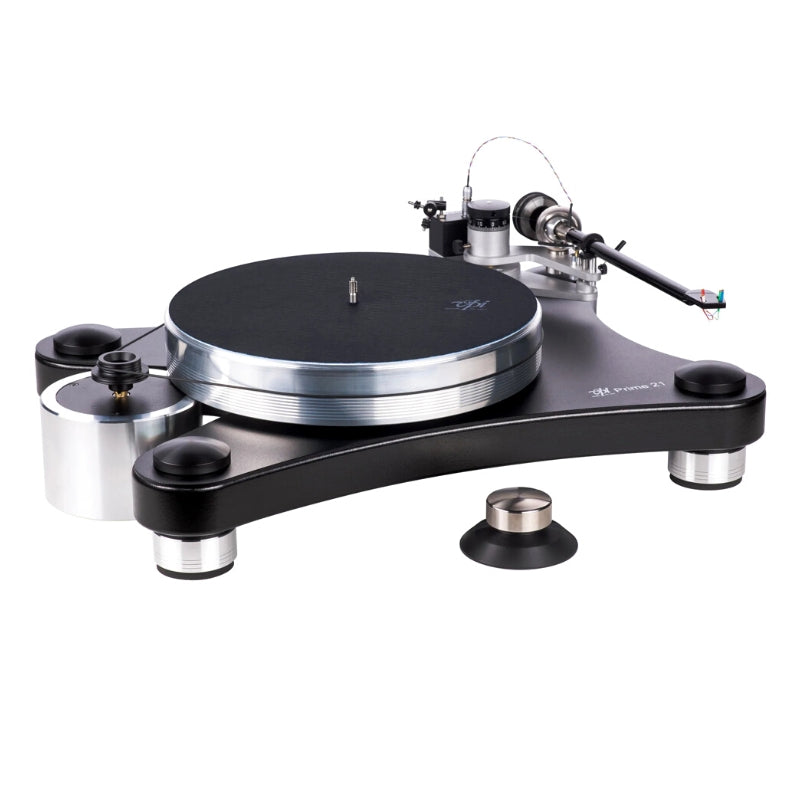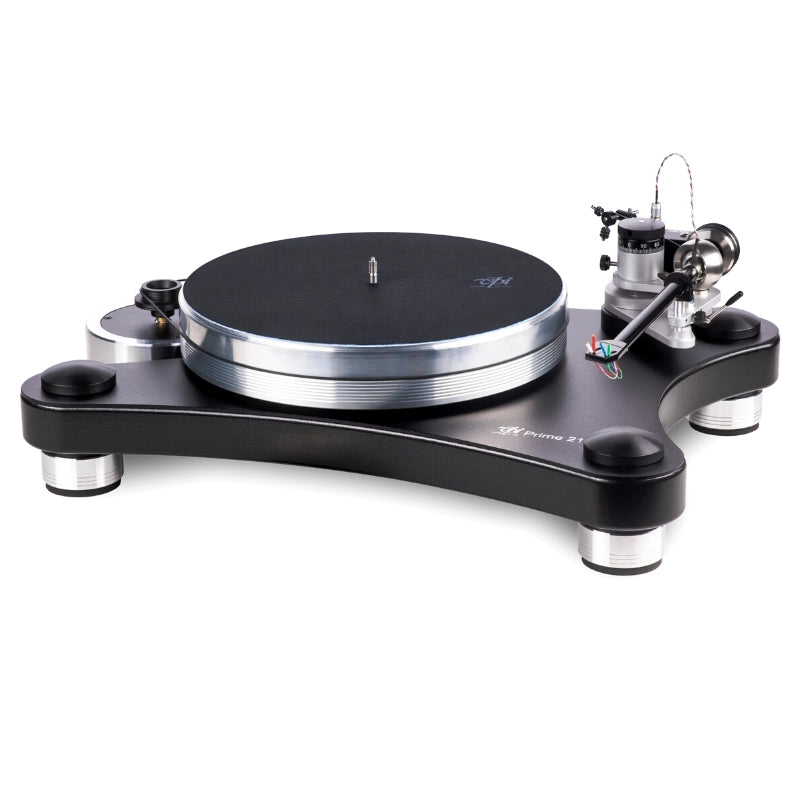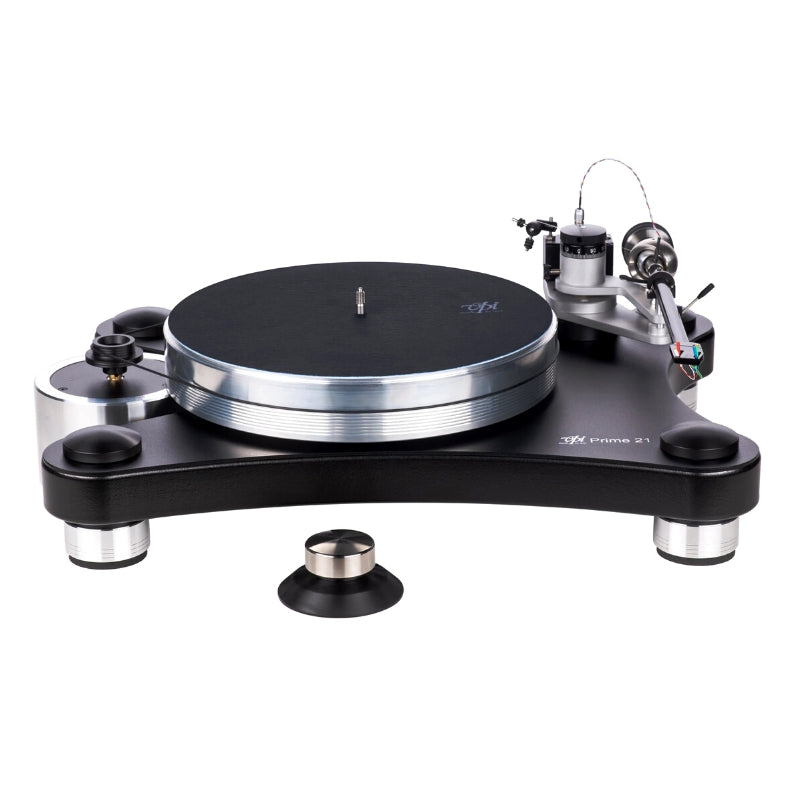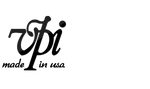 VPI Prime 21 Turntable
---
VPI Industries, Inc. warrants Avenger Series, Titan, Scout 21, Prime 21, Signature 21, HW-40 turntables against defects in materials and/or workmanship for 5 year term from the date of purchase by the original retail purchaser.
We offer free shipping on any product over $99. For full details please see our Shipping Policy.

Our returns policy lasts 30 days. If 30 days have gone by since your purchase, unfortunately, we may not be able to offer you a refund or exchange. For full details please see our Refund Policy.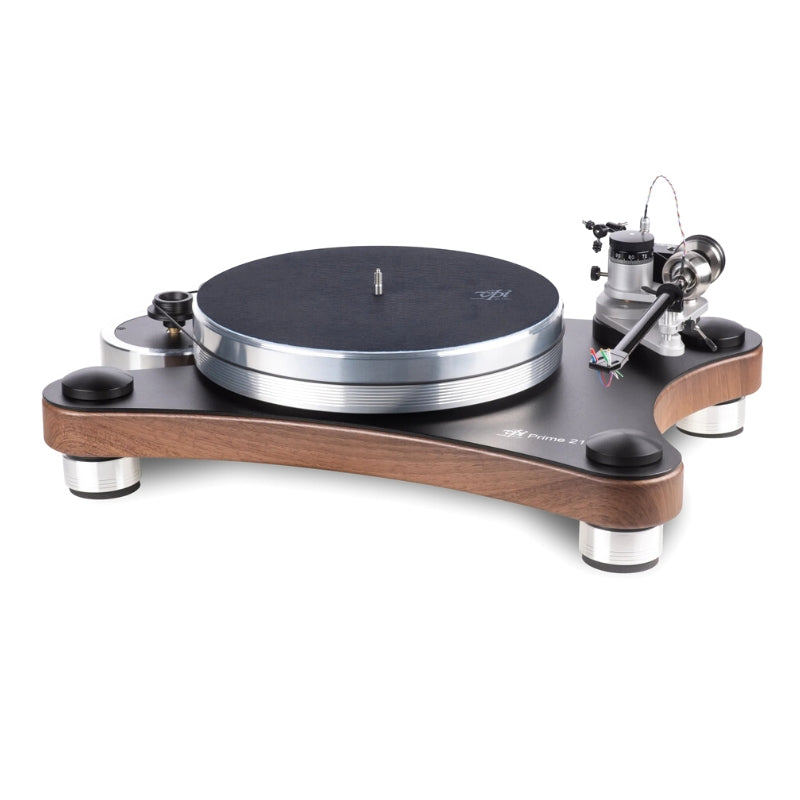 VPI Prime 21 Turntable
The original Prime turntable redefined and polished with a new fit and finish and improved performance. Upgraded with HW-40 feet, 3D Gimbal tonearm, and new machined top plate with additional bracing and isolation. The Prime 21 is bringing 2021 in on a high note. 
It's an Award Winner 

Manufacturer Details:
Upgrades over the original Prime:
HW-40 feet for improved isolation and a lower table profile

Machined metal top plate for improved chassis bracing and grounding

3D-printed gimbal arm as standard 
The HW-40 feet have proven to be VPI's best isolators without breaking the bank, the lower profile also makes the table look cleaner, and is easier to fit into a shelf.

Moving the bottom plate to the top and adding more metal to wrap around the posts braces and makes the chassis more rigid. Grounding is better since all assemblies are mounted to that metal top plate. 
The shape of the Prime is meant to have a curvier and sexy look compared to the "classic" look of our tables over the past 10 years. At same time having the footprint to accommodate the space needed for a 10 inch 3D arm. We were able to get the price lower for the 3D arm because of our improved technology and increased volume in printing and supply.


Key Features:
The VPI Prime 21 includes: 
10 inch 3D printed light-weight arm

VTA Tower for VTA/SRA on the fly

Classic 20 pound platter and bearing

Outboard 300 RPM motor housing

Stainless Steel/Delrin record clam
The Turntable:
Chassis made of black textured vinyl over MDF with an 11 gauge steel plate bonded to the underside for the ultimate in resonance control and feedback rejection

A 300 rpm 24 pole AC synchronous motor capable of high torque and quiet operation installed in a separate aluminium and steel machined assembly.

Inverted bearing - hardened stainless steel shaft, 60 Rockwell chrome hardened ball, spinning in a phosphor bronze bushing and sitting on a PEEK thrust disc.  The belt side load is placed at the centre of the spinning bearing for zero teeter-tooter effects.

20 pound damped platter machined from 6061 aluminium to +/- .001" in a 39" circumference!!!  

Motor pulley has an accuracy of +/- .0005" when leaving factory.

Wow and flutter:  >.1%

Speed Accuracy:  >.03%

Rumble: >85db down
The Tonearm:
Pivot to spindle: 258mm

Effective length: 273.4mm

Overhang: 15.4mm

Offset angle: 19.98 degrees

Average RMS distortion: 0.311%

Internal wiring: premium Discovery wire

New design 3d printed one-piece body for the ultimate in resonance control.

Full length copper shielding tube internally

Adjustable side weights for finer azimuth settings.

Built in "Easy lift" finger lift.

Offset stainless steel counterweight for stability

Easy setting of VTA/SRA in thousandths of an inch, calibrated and repeatable

Adjustable anti-skate.
Available Upgrades:
Periphery Ring clamp for the ultimate in record warp reduction

HR-X Centre Weight, perfectly complements the periphery clamp

Analogue Drive System (ADS) for the utmost accuracy in motor speed and fine speed adjustment
Price includes turntable and tonearm - cartridge sold separately. We're happy to help with this, alternatively if you'd like us to mount your existing cartridge we can do that too. VPI supply all the tools required for cartridge alignment and balancing should you wish to do this yourself. 
This product has no reviews yet.
WHILE YOU ARE BROWSING
You may also like