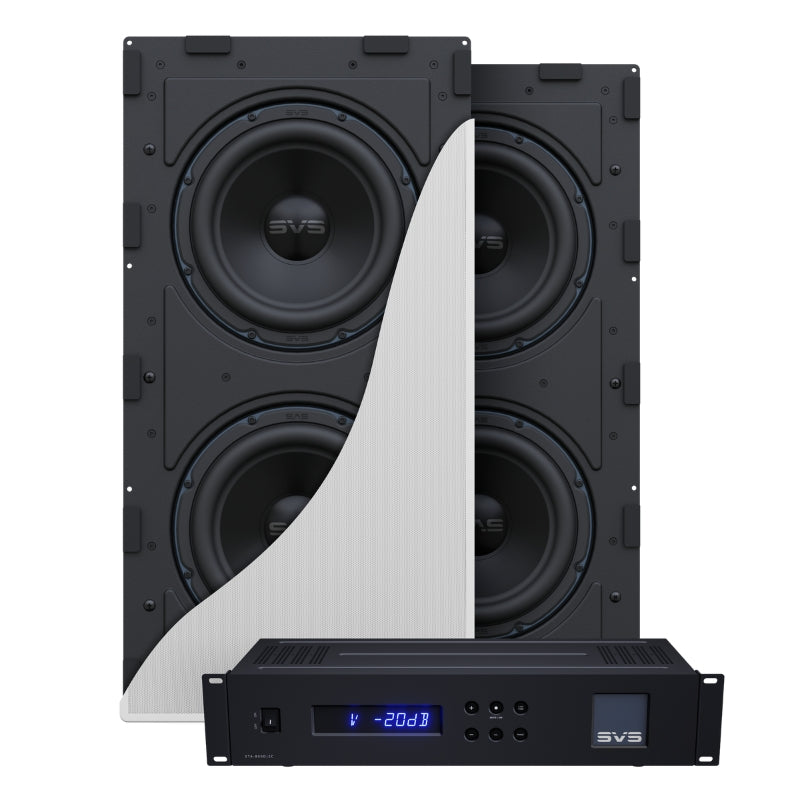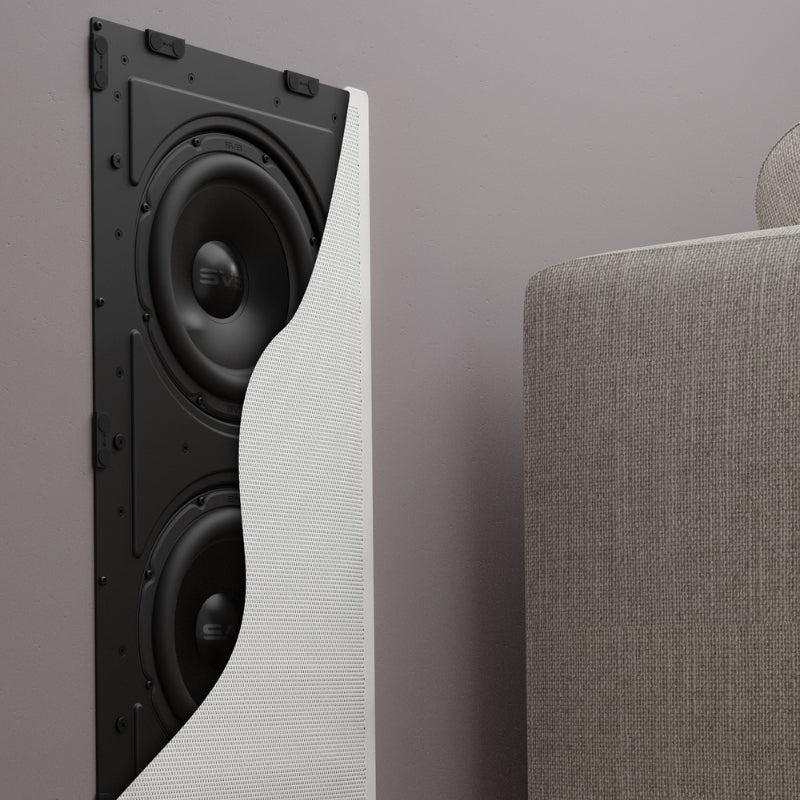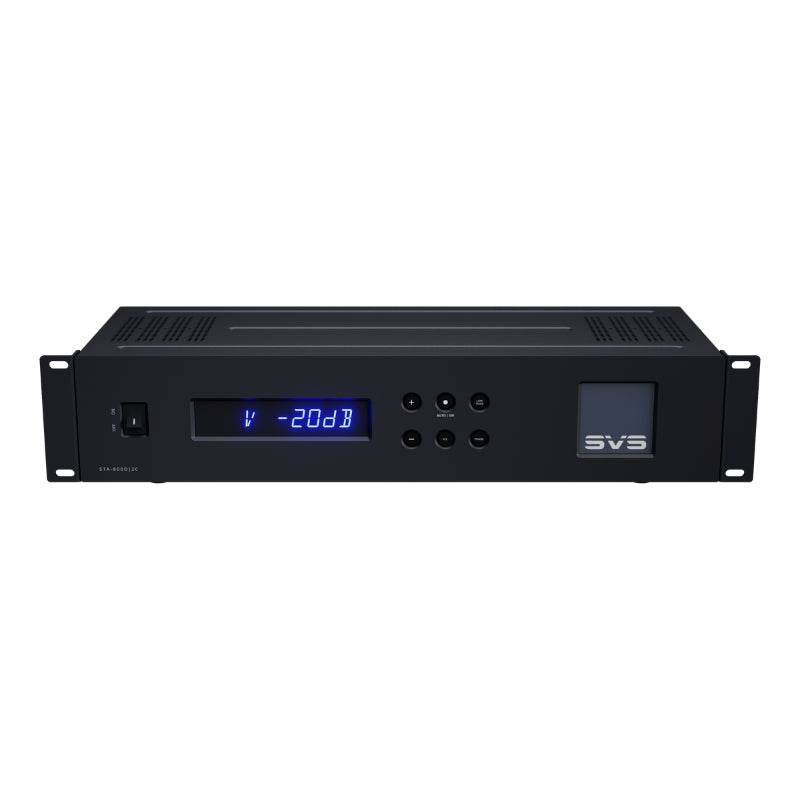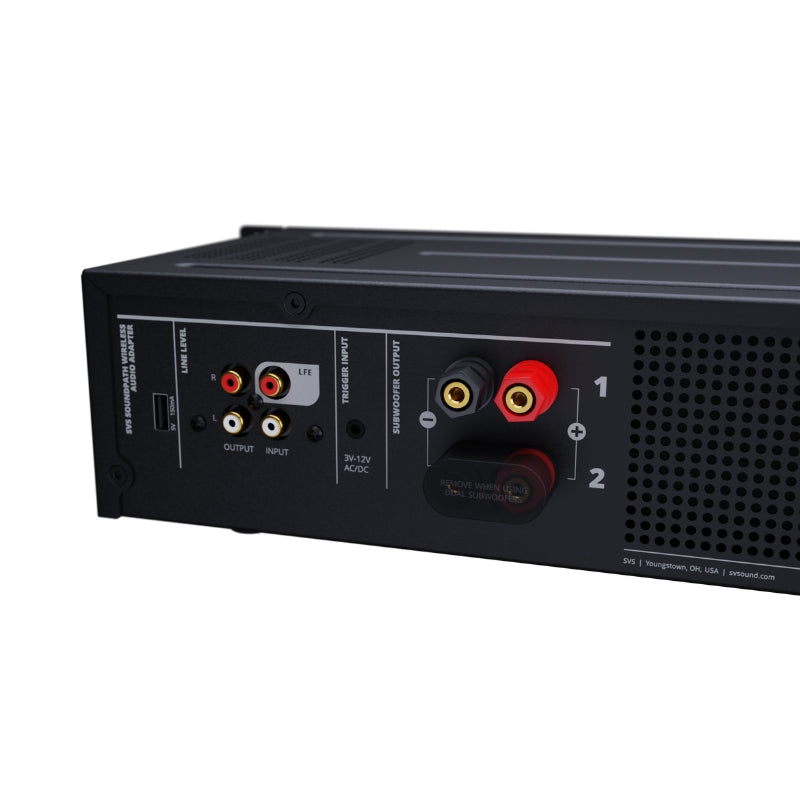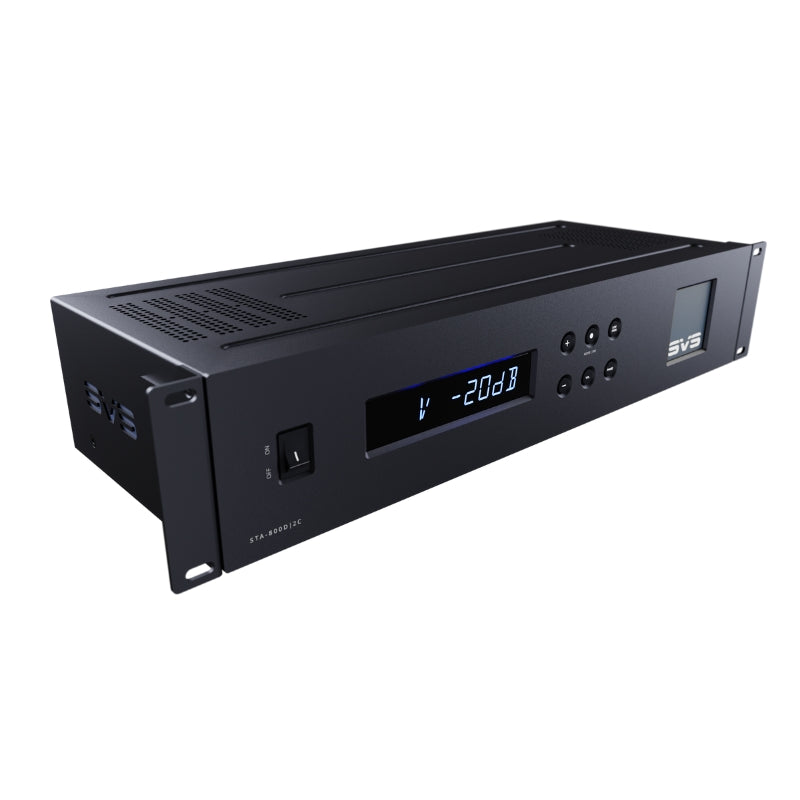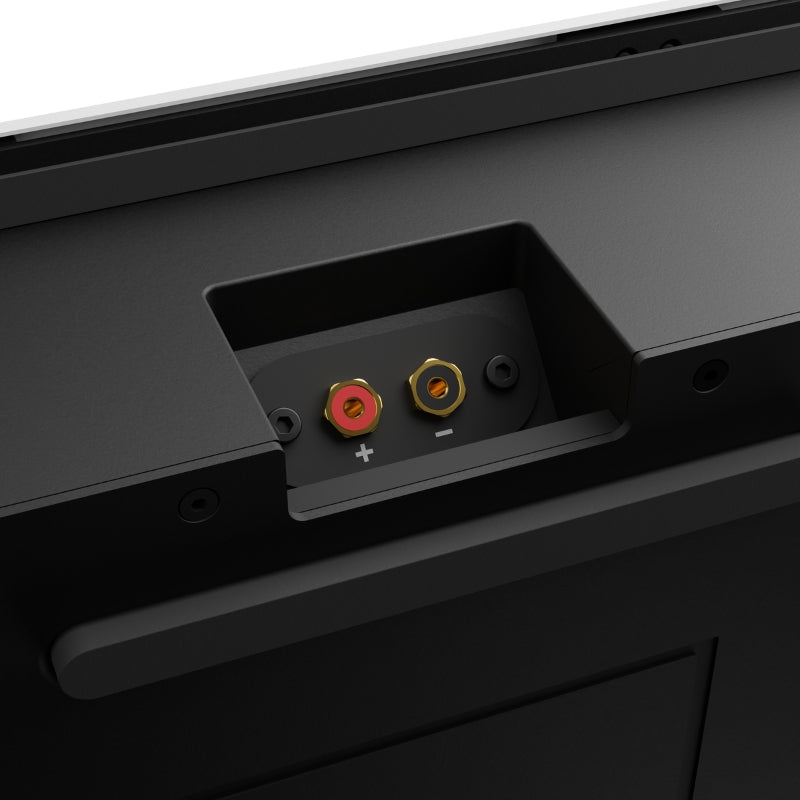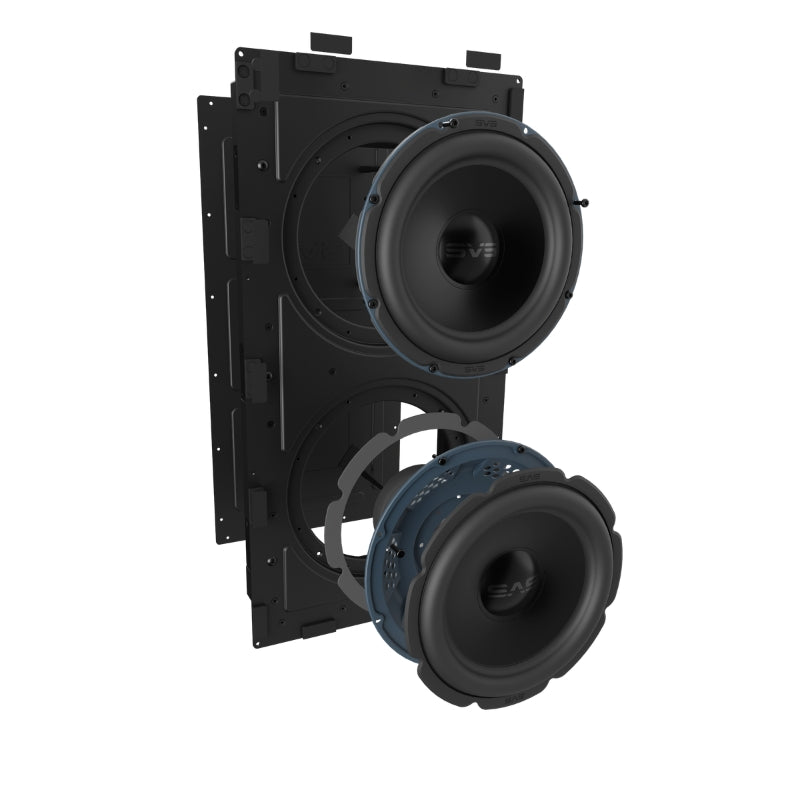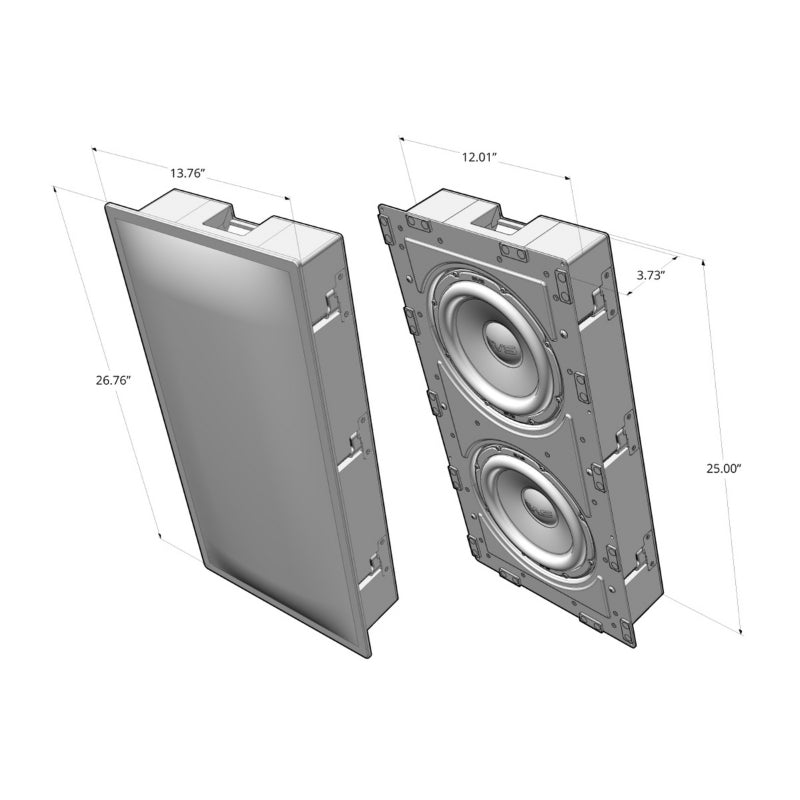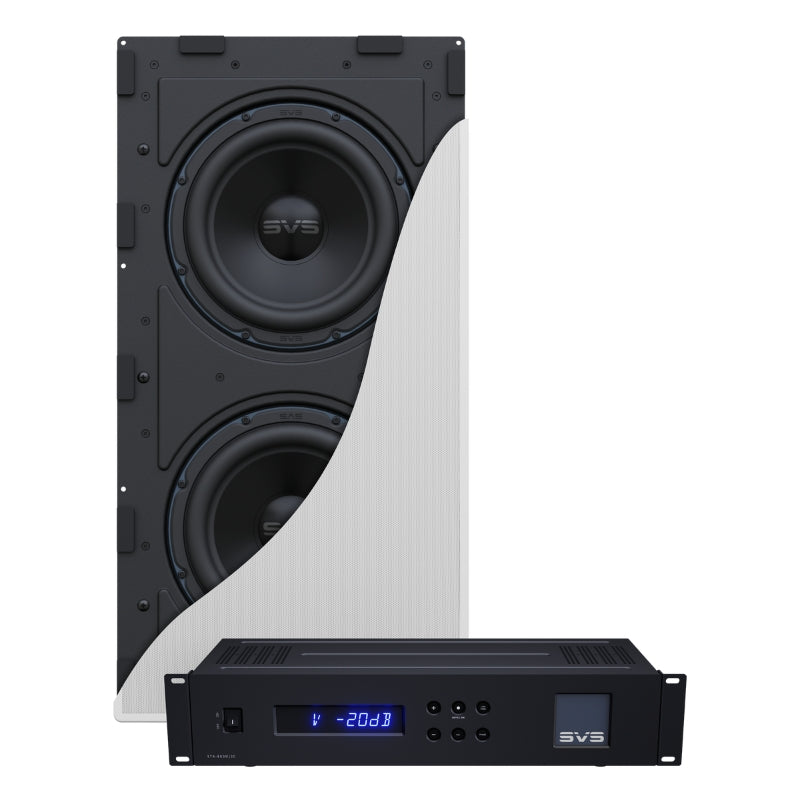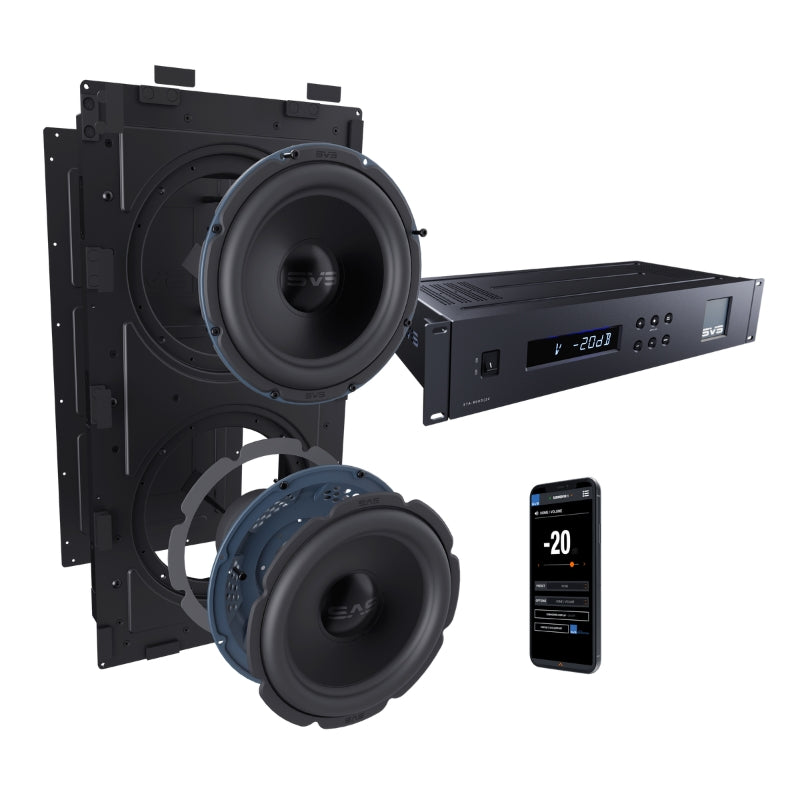 SVS 3000 In-wall Subwoofer
Experience the power of truly immersive, cinematic bass with the SVS 3000 In-Wall Subwoofer.

Featuring dual 9-inch drivers and an 800W RMS amplifier, this engineering marvel offers incredible performance without compromising on installation or sound quality. Enjoy unprecedented bass impact with the exceptional performance of SVS.
---
Specifications

| | |
| --- | --- |
| Dimensions (W x D x H) | 513mm x 243mm x 920mm |
| Weight (Single) | 11.6kg |
| Weight (Dual) | 23.2kg |
| Power | 800-watt RMS, 2,500-watt peak |
SVS Australia's warranty covers all products, excluding accessories, by a warranty for 5 years from date of purchase.
We offer free shipping on any product over $99. For full details please see our Shipping Policy.

Our returns policy lasts 30 days. If 30 days have gone by since your purchase, unfortunately, we may not be able to offer you a refund or exchange. For full details please see our Refund Policy.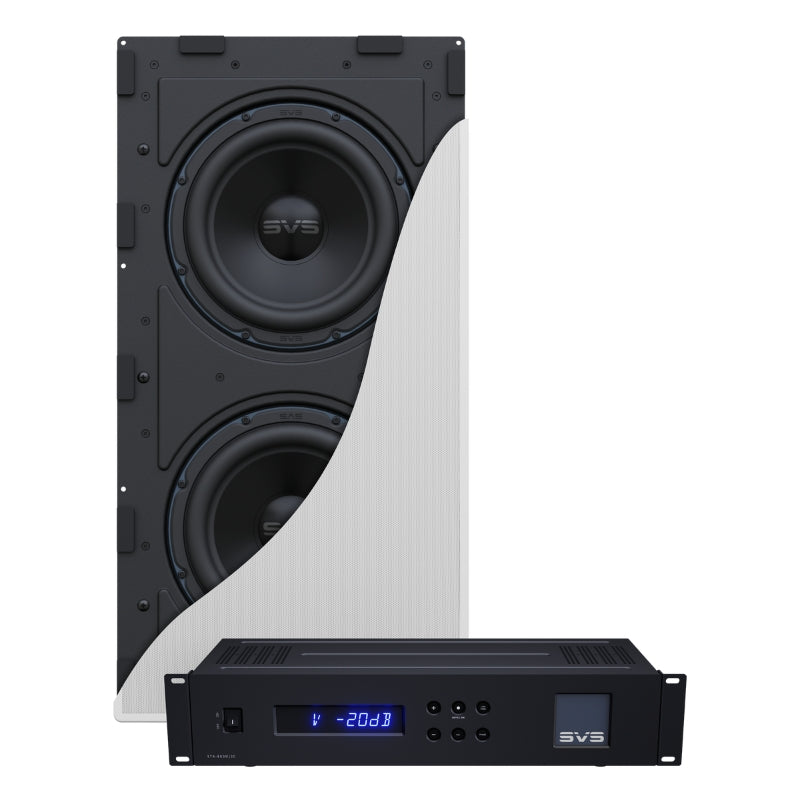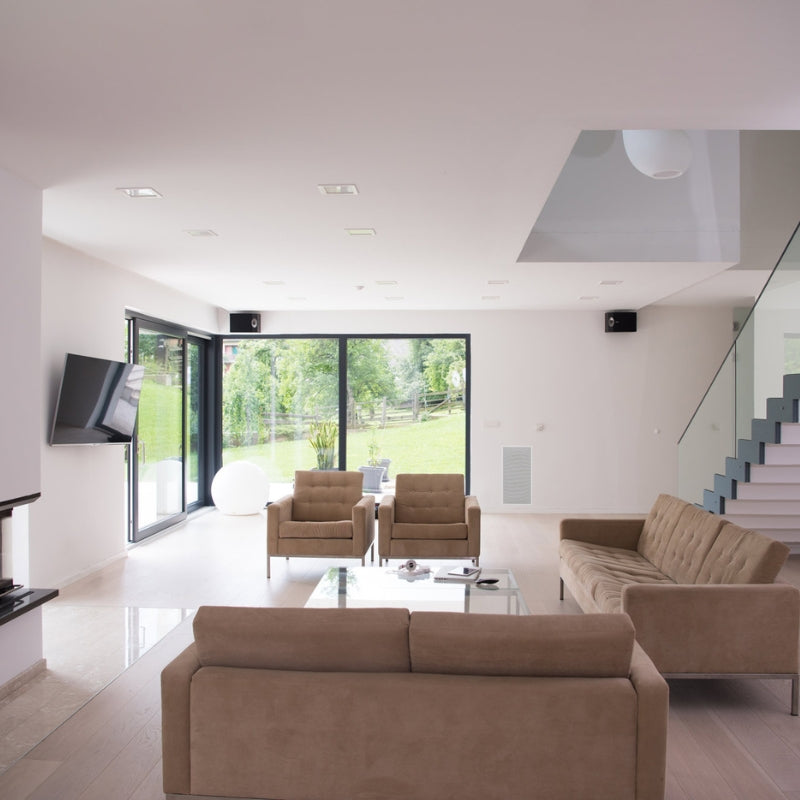 TELL ME MORE ABOUT THE
SVS 3000 In-wall Subwoofer
Engineering in-wall subwoofer capable of deep, chest-pounding output, while maintaining effective thermal and energy management that's also easy to install, has always been a noble pursuit for subwoofer brands. Many have tried, all have failed. Until now.

Shallow and narrow enough to fit between standard wall studs with options for existing rooms or new construction, SVS 3000 In-Wall Subwoofer thrills music and home theater fans with breathtaking bass from an enclosure that remains virtually invisible in a room and requires no floorspace.

SVS engineers bent the laws of physics designing a subwoofer ecosystem capable of producing massive, effortless response with pinpoint control and accuracy. Solid aluminum front and rear baffles with reinforced internal bracing ensure the sealed cabinet remains acoustically inert, even as the dual active 9-in high-excursion drivers are being driven to extreme levels.

Reference amplifier technology from the flagship SVS 16-Ultra subwoofers was applied in the Sledge STA-800D2C amplifier. Rated conservatively at 800 watts RMS, 2,500+ watts Peak Power with discrete MOSFET output, the 3000 In-Wall amplifier unleashes ample on-demand current with unerring control to maximize the dual 9-in driver's potential. All available in an easy to install 2U rack-mount amplifier.

As with all SVS models, the 3000 In-Wall Subwoofer features the groundbreaking SVS Subwoofer Control Smartphone App. It offers the most convenient way ever to control volume, access multiple DSP functions, and program custom preset tuning profiles optimized for music, movies, gaming, and more. All accessible with a single touch from your favorite seat.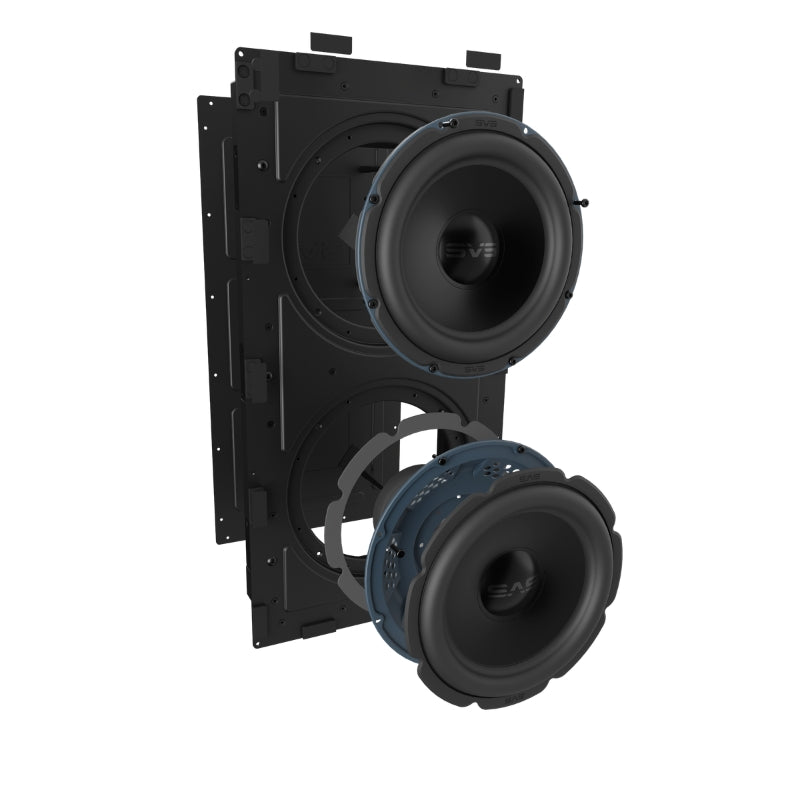 Dual 9" drivers
All new oversized motor design, custom-tooled basket, and rigid yet lightweight aluminium cones on the pair of active 9-in drivers are optimised for maximum acoustic output and thermal efficiency from a compact enclosure. Over-engineered to deliver chest-pounding low frequencies without distortion, 3000 In-Wall drivers are a true feat of engineering.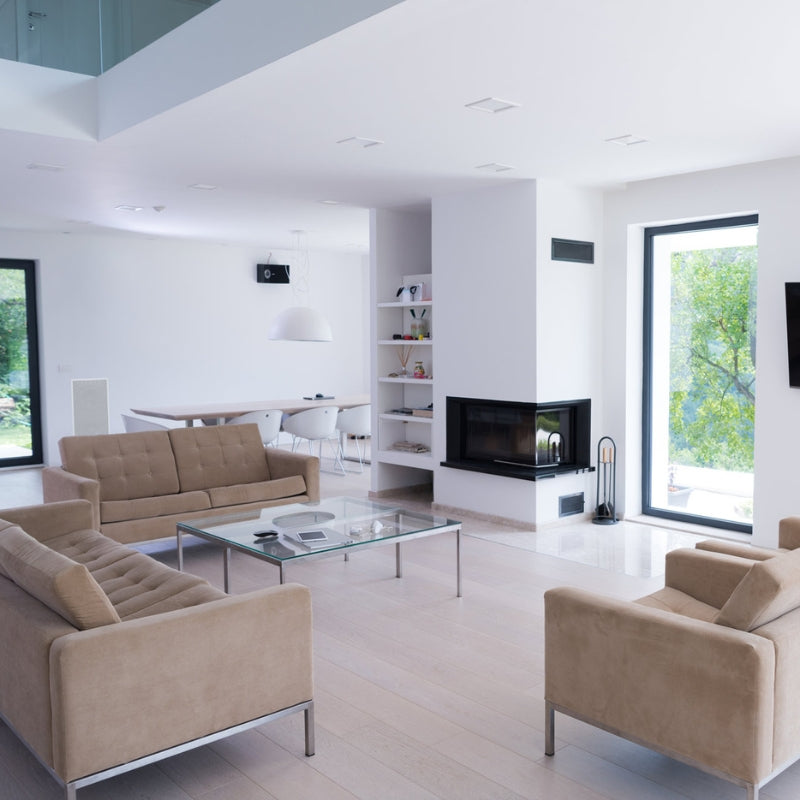 Optimised Motor Assembly for Dual Active Drivers
An oversized, vented motor structure is optimised for efficient thermal and mechanical-energy management in a confined space. Massive electromagnetic force produced by the motor, in symphony with the high current driving power of the Sledge amplifier, allows the 3000 In-Wall to maximise on the output potential of the dual 9-in active drivers.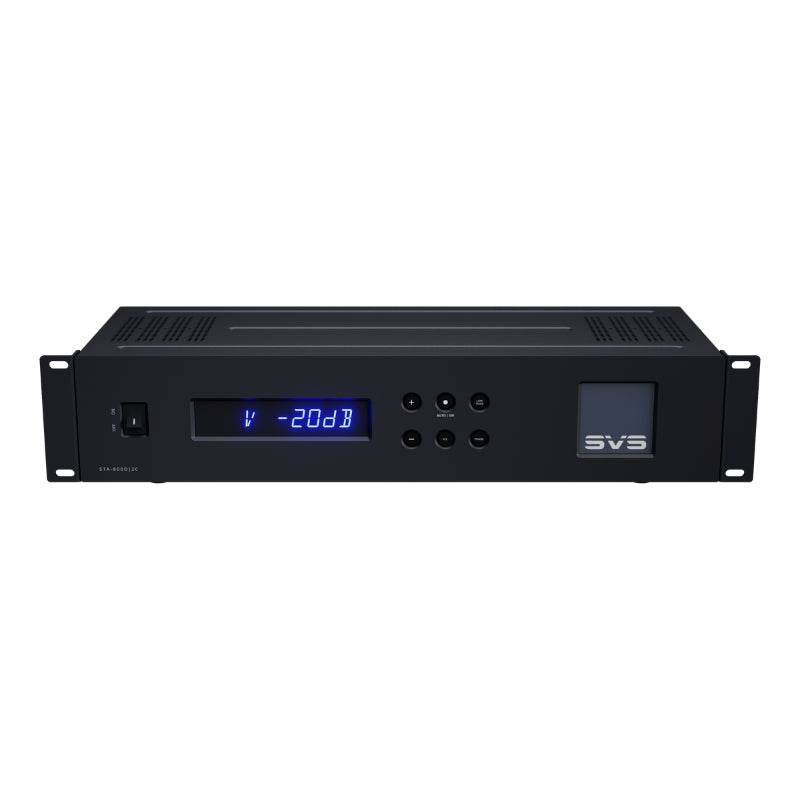 Groundbreaking Sledge STA-800D2C Amplifier
Conservatively rated at 800 watts RMS, 2,500 watts Peak Power, the 3000 In-Wall amplifier platform adapts flagship SVS technology for the challenges of in-wall design. Combining the high-current output of discrete MOSFETs with Class D efficiency and the processing power of an Analog Devices 50MHz DSP, the 2U rack-mount amplifier effortlessly produces sustained high-current output for extreme SPLs at the deepest frequencies without a trace of distortion.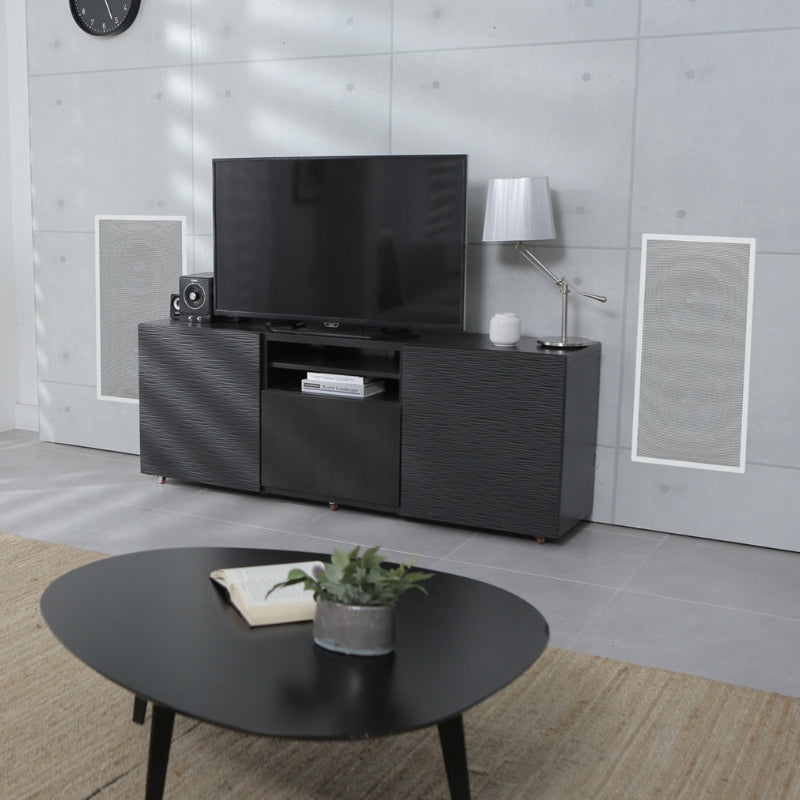 Sophisticated DSP Engine
A 50 MHz Analog Devices DSP, normally reserved for high-end separate audio components, delivers sophisticated control and custom response curves optimised for real-world output and acoustically tuned room gain.

DSP plays a major role in making the 3000 In-Wall subwoofer sound far bigger than its enclosure. SVS engineers painstakingly crafted an in-room frequency response curve that fully maximises the potential of a room's boundaries to produce greater output and deeper bass extension without bloat or "boominess". The result, a subwoofer that far exceeds expectations given its low profile.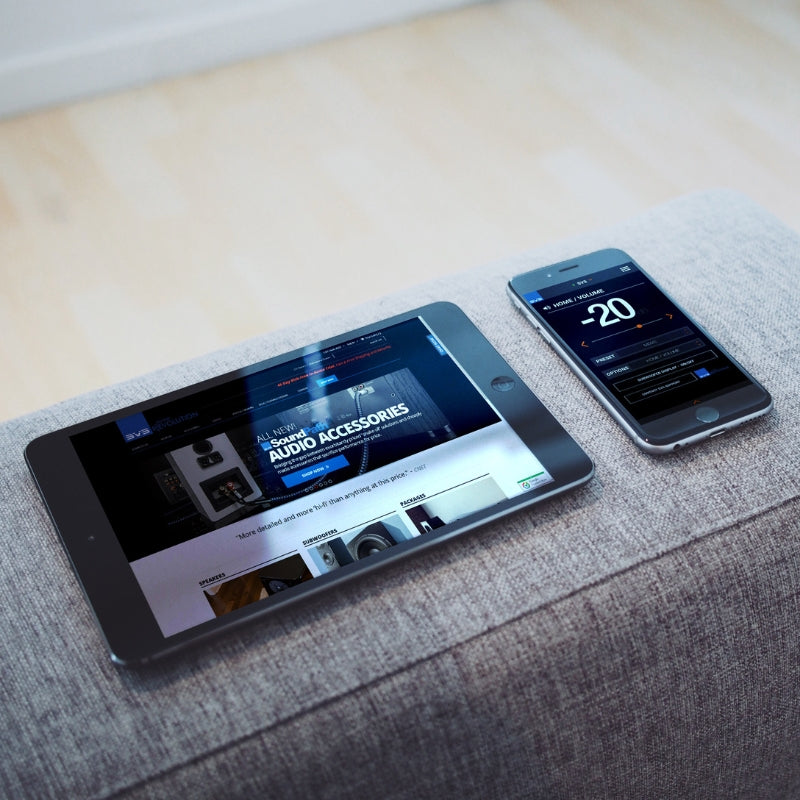 SVS intuitive app
The most convenient way ever to control volume, access multiple DSP functions, and program custom presets for one-touch tuning optimized for music, movies, gaming, and more. Adjust crossover frequencies, dial-in the three-band parametric EQ, polarity, room gain and more, all from your favorite seat.

Connects via Bluetooth for convenient control even when subwoofer is out of sight.

Saved custom presets for one-touch tuning with optimized settings based on listening preferences for movies, music, and more. All accessible from a single touch.

3-band parametric EQ controller allows precise adjustments for boost or cut, Q-factor, and frequency down to the single Hz level with so users can customise performance by eliminating peaks, nulls and other room issues.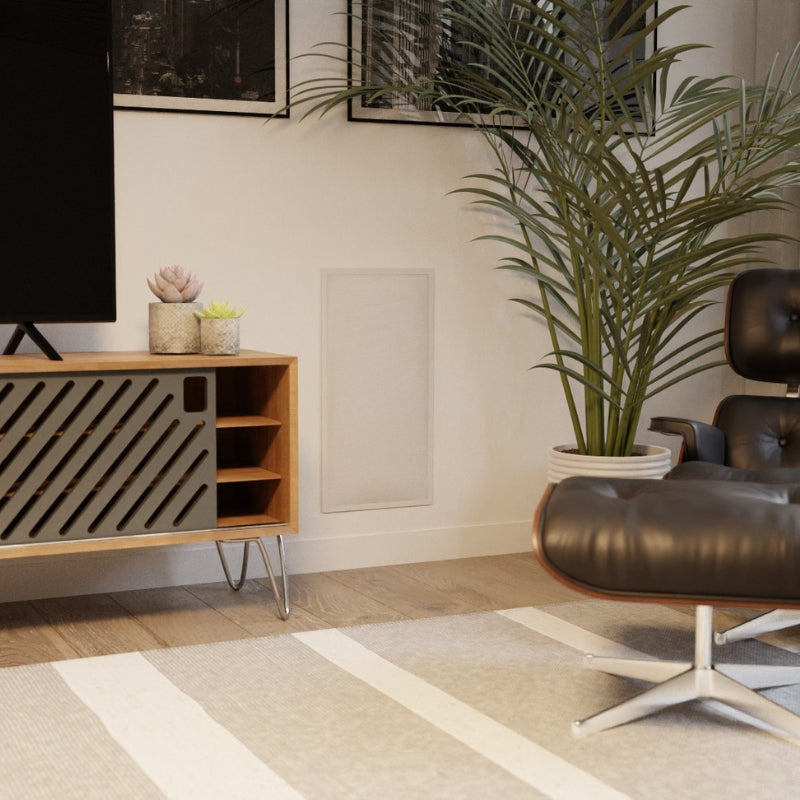 WHILE YOU ARE BROWSING
You may also like