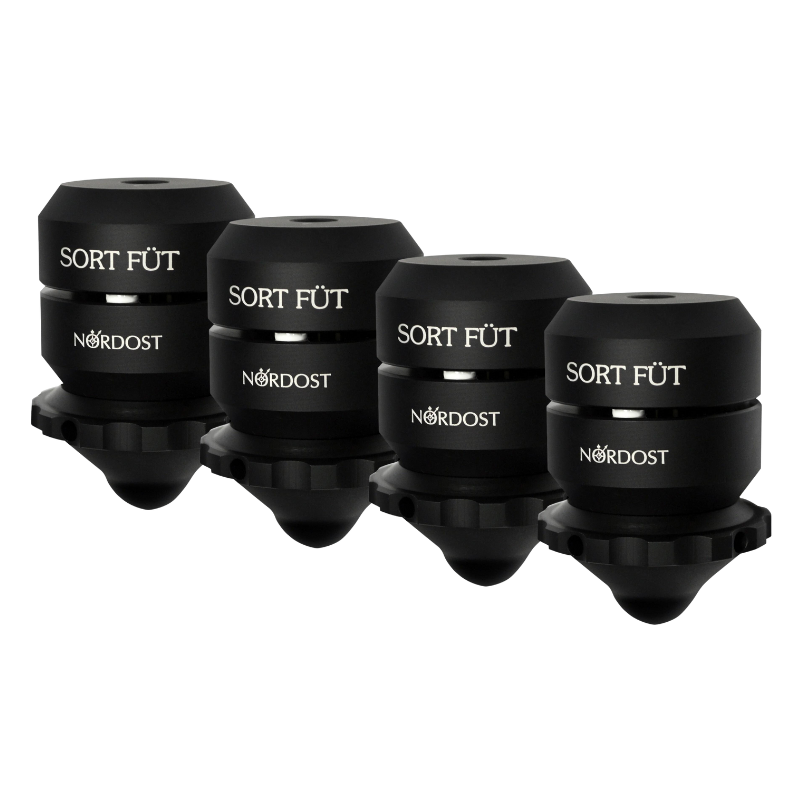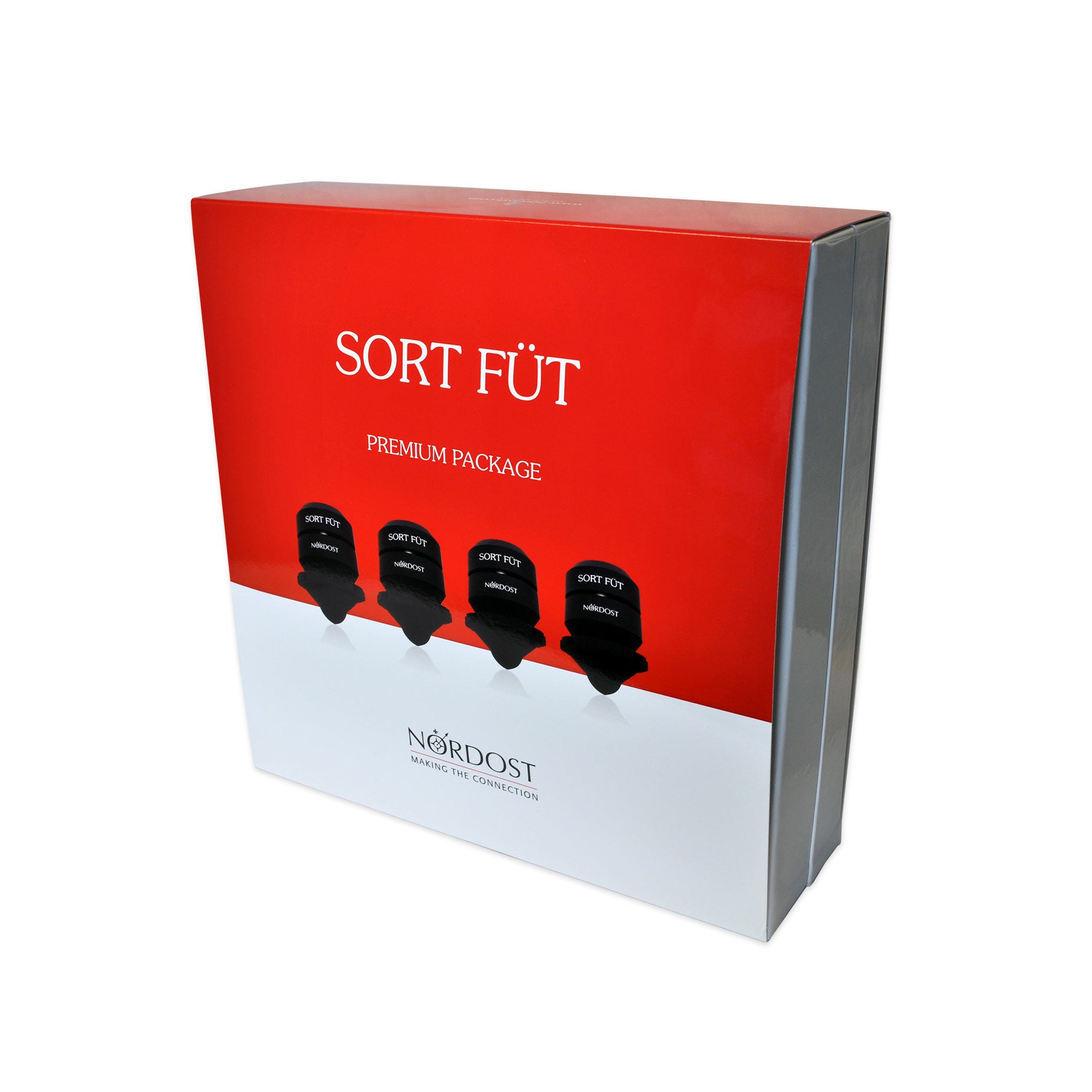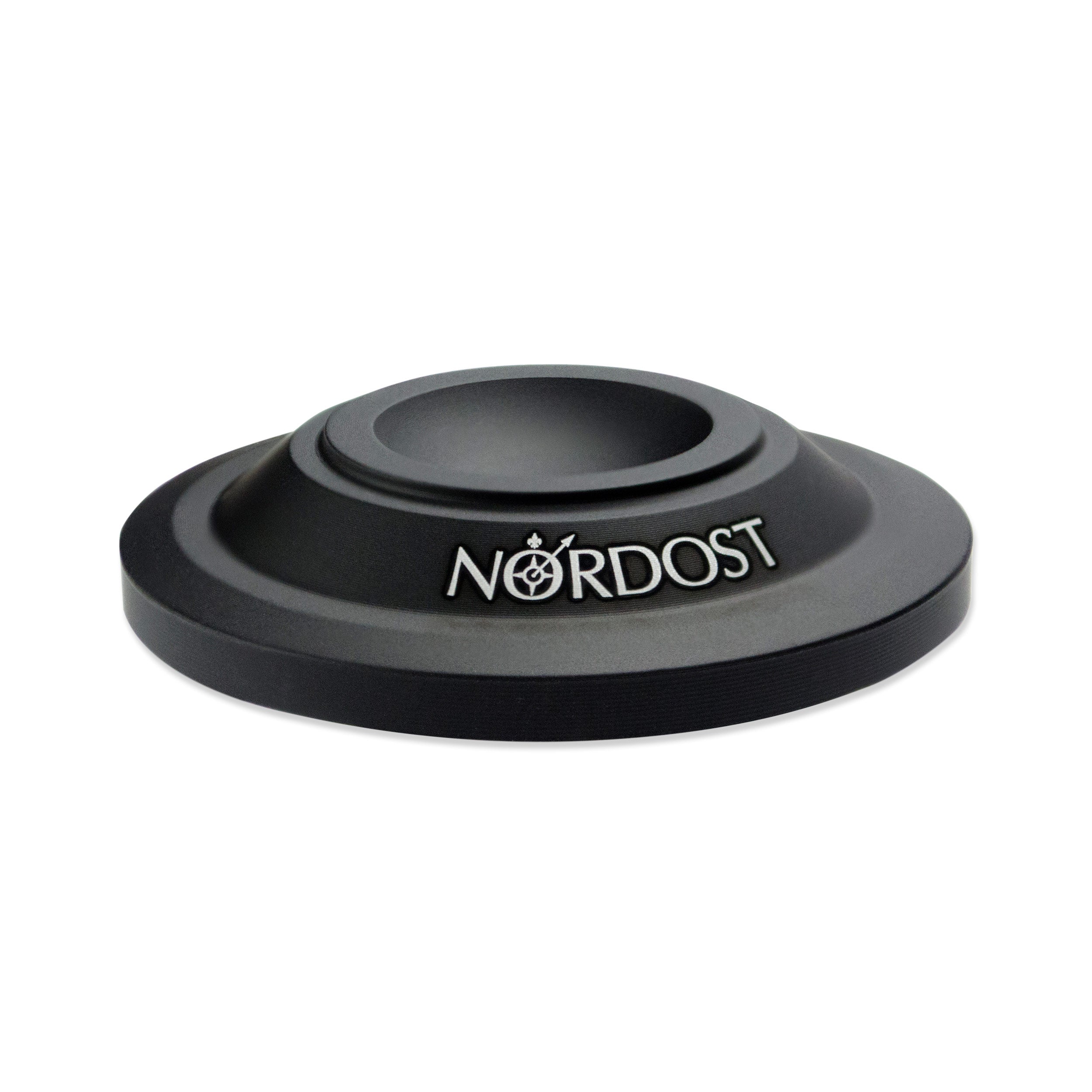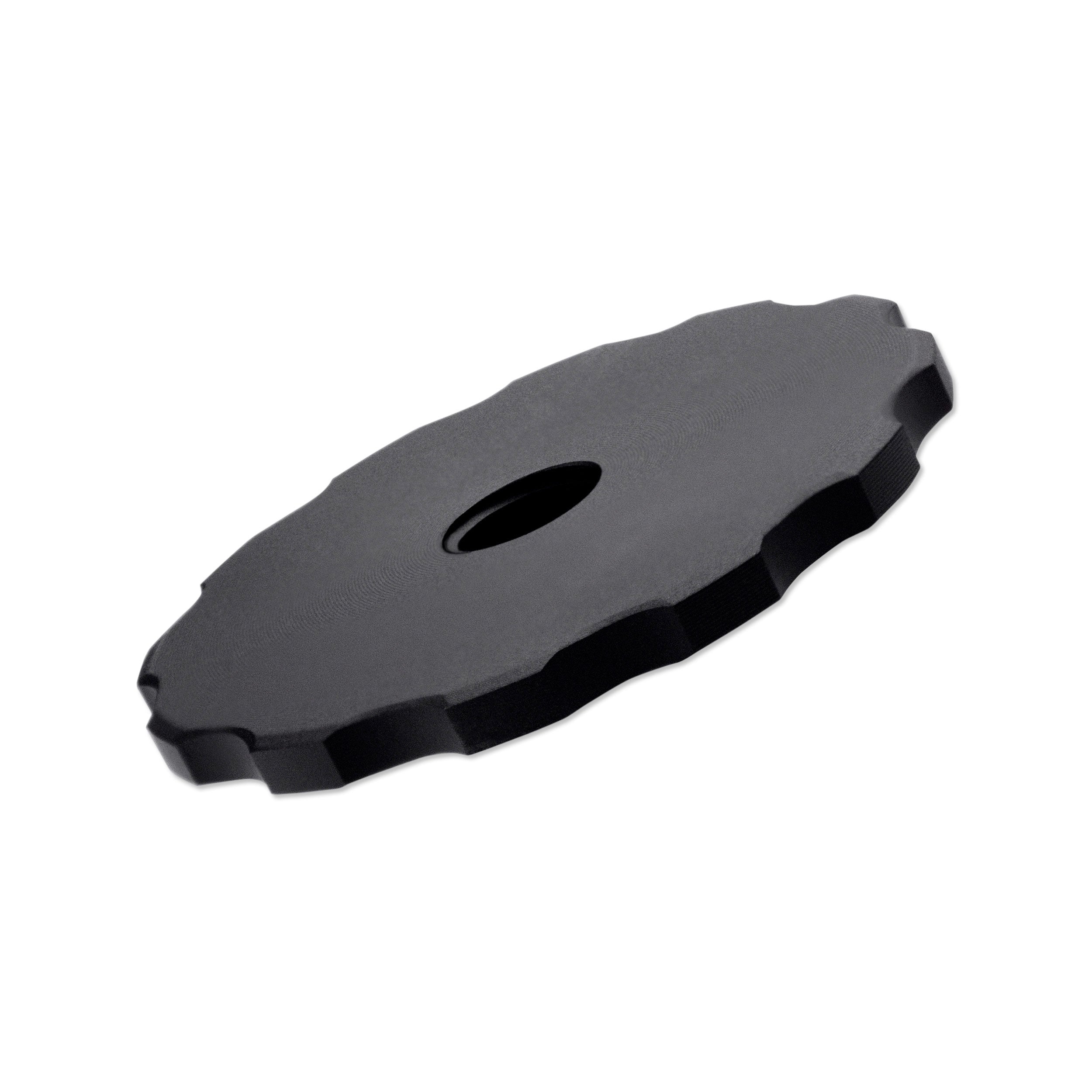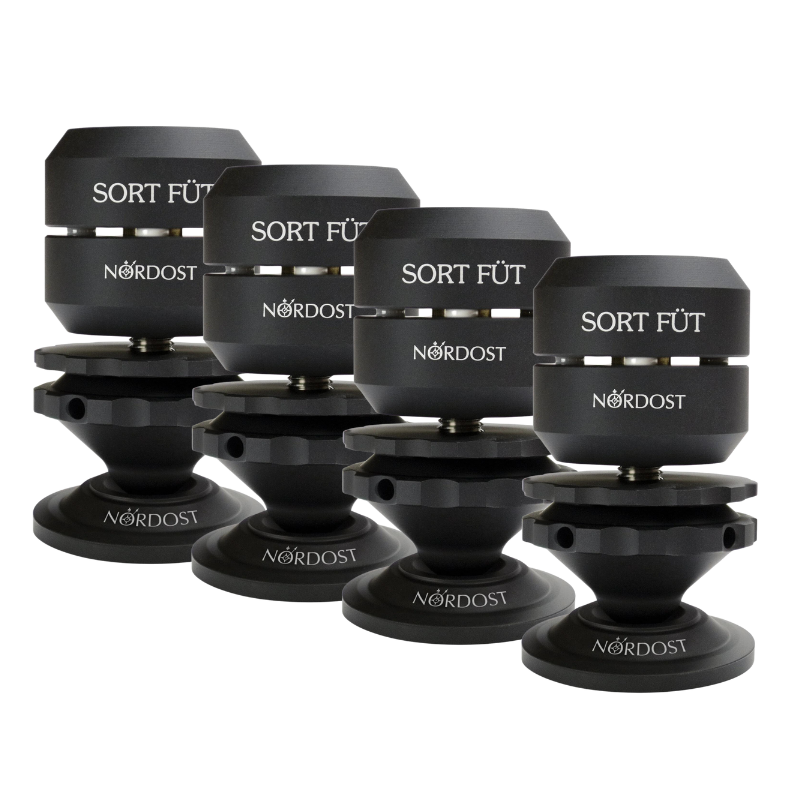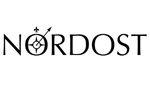 Nordost Sort Füt Isolation Feet
---
Nordost products have a limited lifetime warranty to the original purchaser, with the exception of QRT products which carry limited 2 year (QPOINT, QSOURCE, QNET, QKOIL, and QVIBE) or 5 year (QKORE and QBASE) warranties, and the VIDAR 2 which carries a limited 2 year warranty.
We offer free shipping on any product over $99. For full details please see our Shipping Policy.

Our returns policy lasts 30 days. If 30 days have gone by since your purchase, unfortunately, we may not be able to offer you a refund or exchange. For full details please see our Refund Policy.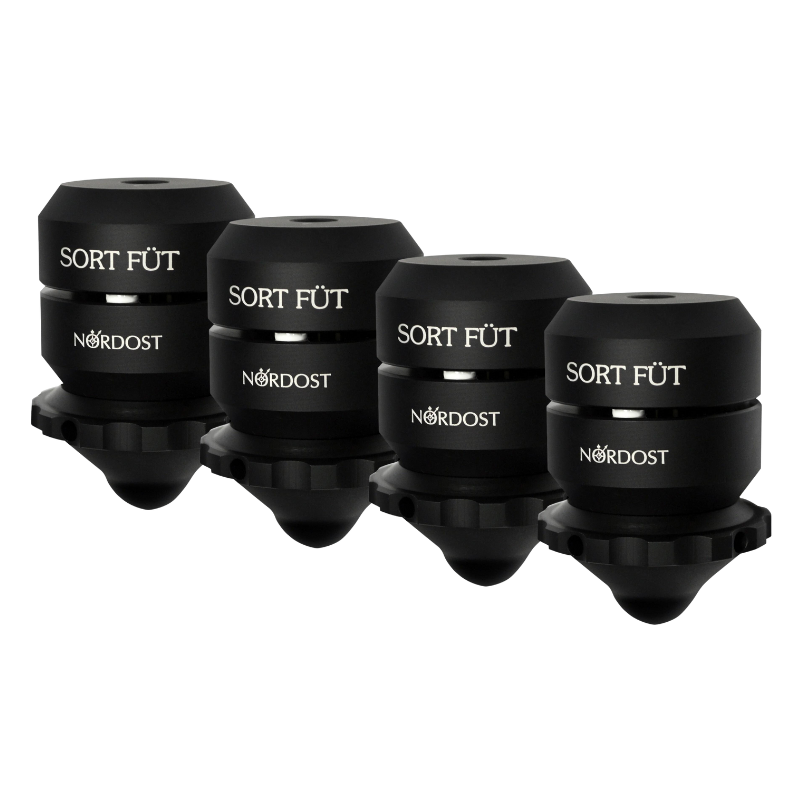 Nordost Sort Füt Premium 4-Pack
SORT SYSTEMS – RESONANCE CONTROL
Resonance is an often overlooked, but defining factor in high quality sound reproduction. Nordost's Sort System allows components to resonate at their natural frequency, without the burden of extraneous, damaging vibrations and the constraint of damping materials.
Both Nordost's Sort Kones and Sort Füt units are mechanically tuned resonance control devices that act as mechanical diodes, creating a direct ground path that allows extraneous energy to escape from components, loudspeakers and audio racks. Without these disruptive vibrations, your system will sound more natural and lifelike, your music more lively and engaging, and you will be left exceedingly satisfied with the performance achieved by your sound system.
The Sort Lift is a unique and extremely effective cable support. While other cable lifters in the industry are only concerned with doing just that—lifting the cables, the Sort Lift not only elevates them off the ground, but it employs a patent pending, Floating Spring Design, minimising the contact that cables have with the apparatus and maintaining the natural resonance of the cables themselves. Additionally, the Sort Lift inhibits the transfer of electrical charges from surface to cable, while delivering a noticeable sonic improvement on the performance of sound systems.

Manufacturer's Details:
The Sort Füt is a mechanically tuned resonance control device. It is purpose-built to enhance the performance of your hi-fi system and improve upon the standard spikes and stabilisers that are provided with loudspeakers and racks.

Energy is an unavoidable byproduct whenever components are in use, creating vibrations which can greatly affect the sound produced. The Sort Füt's proprietary four-part construction eliminates these unwanted vibrations by providing a direct ground path, allowing extraneous energy to escape from electronics. The result: a reduction in intermodulation distortion, a proliferation of musical information, and an increase of tonal and textural details that will allow your system to achieve the dynamic range it is capable of.
The Premium Package includes all of the tools and instrument instructions necessary to get any system sorted with ease and, more importantly, precision.

The Premium Package Includes:

4 Sort Füt units
Adjustment tool to customise your Sort system to your components
Laser levelling system for precise installation
8mm, 6mm, and 1/4-20 threaded adapters
Available Accessories:

SORT KUP:
Place under the Sort Füt to protect sensitive floors from scratches and dents.
Aluminum construction
Geometry of Kup pairs with finial dome to minimise effects of vibration
SORT LOCK:

Locks finial dome in place once adjusted to simplify process of moving speakers and returning them to the same setting.
Aluminium construction to match the body of the Sort Füt
Key Features:
Aluminium and Bronze hybrid construction
Finial Dome to minimise effects of vibration
3 Ceramic balls (Zr02) to minimise contact surface area while providing physical stability to components
Each unit includes 8mm, 6mm, and 1/4-20 Threaded Adapters
Minimum Height: 69mm
This product has no reviews yet.
WHILE YOU ARE BROWSING
You may also like