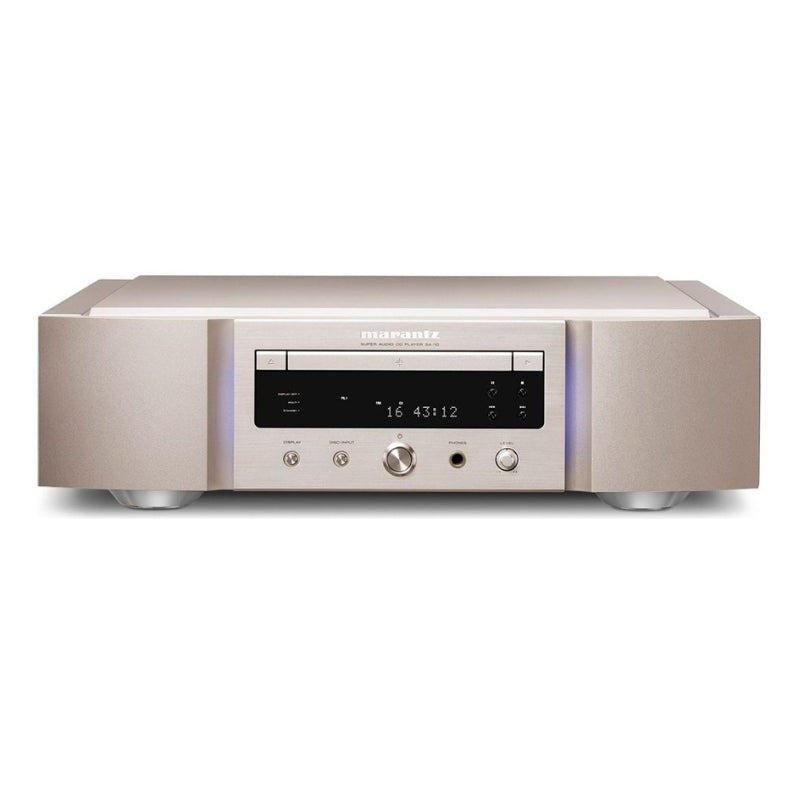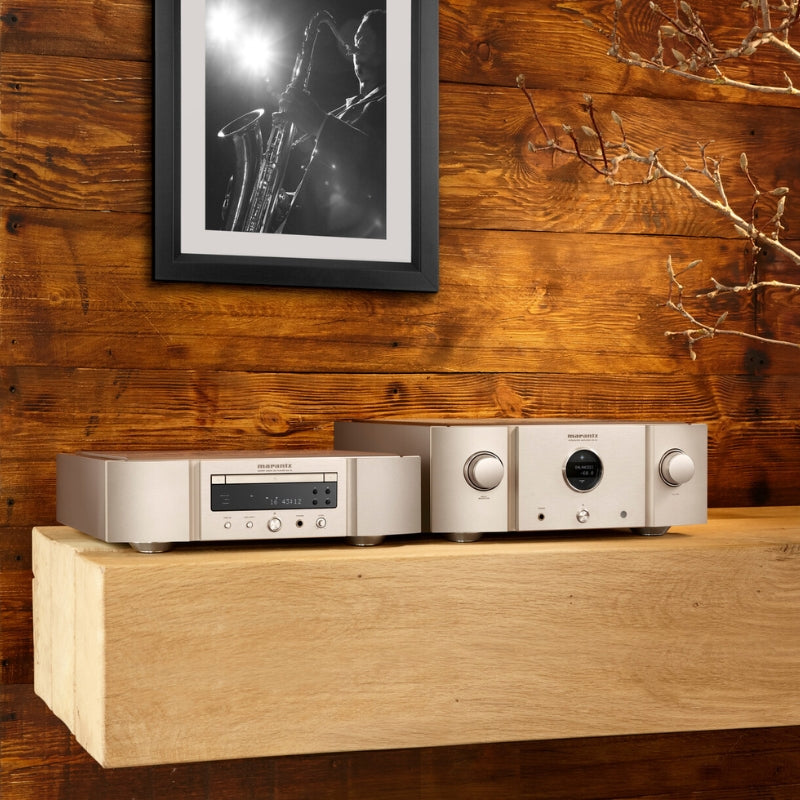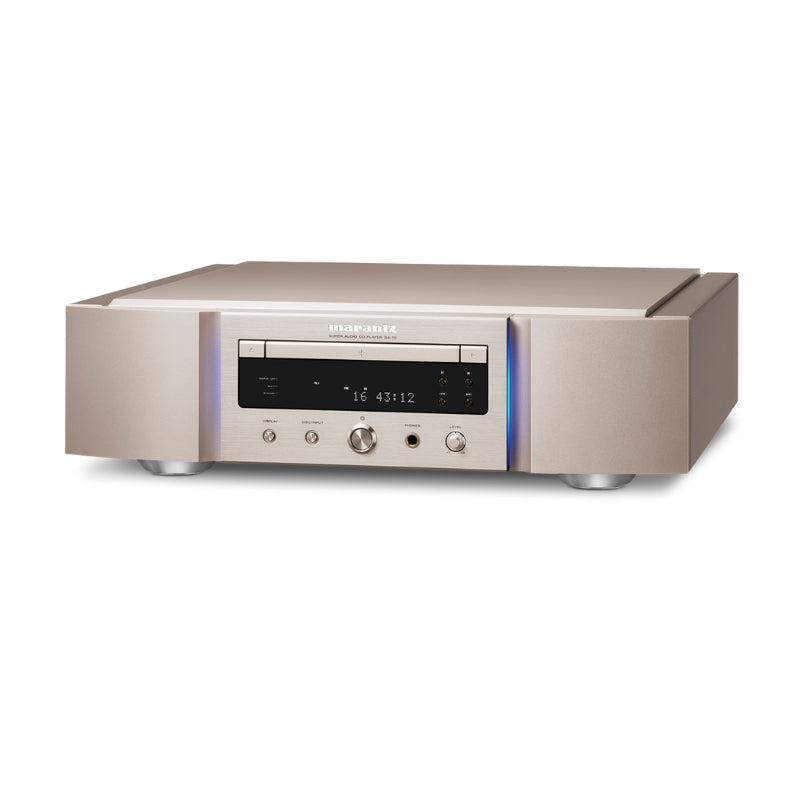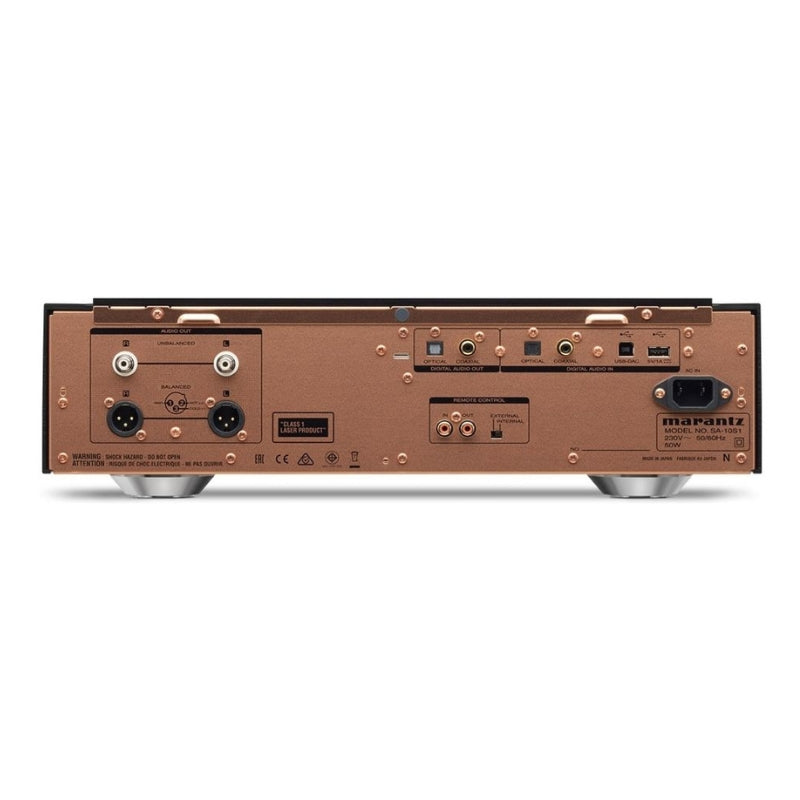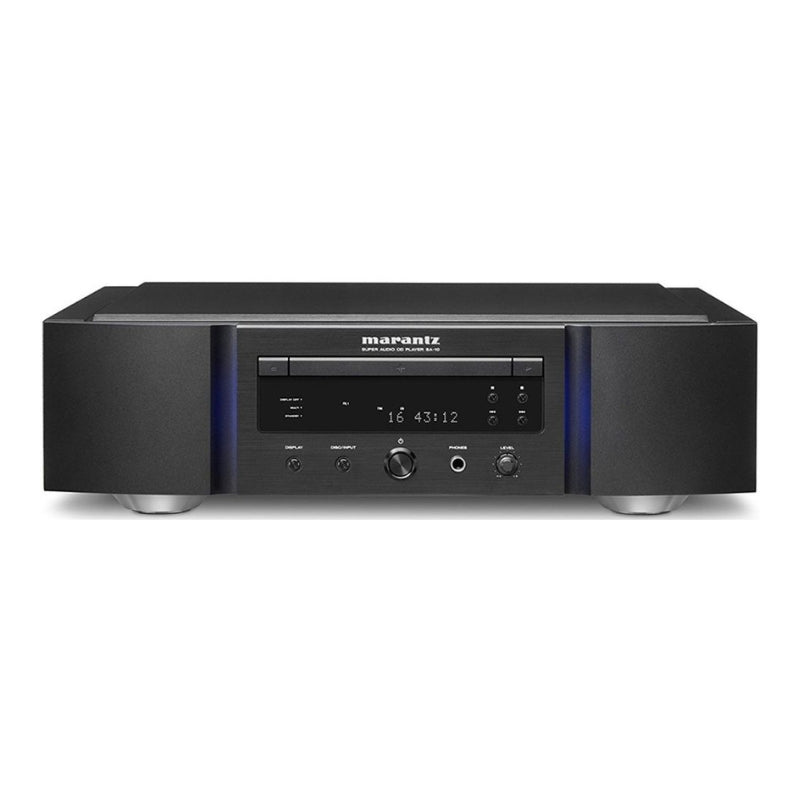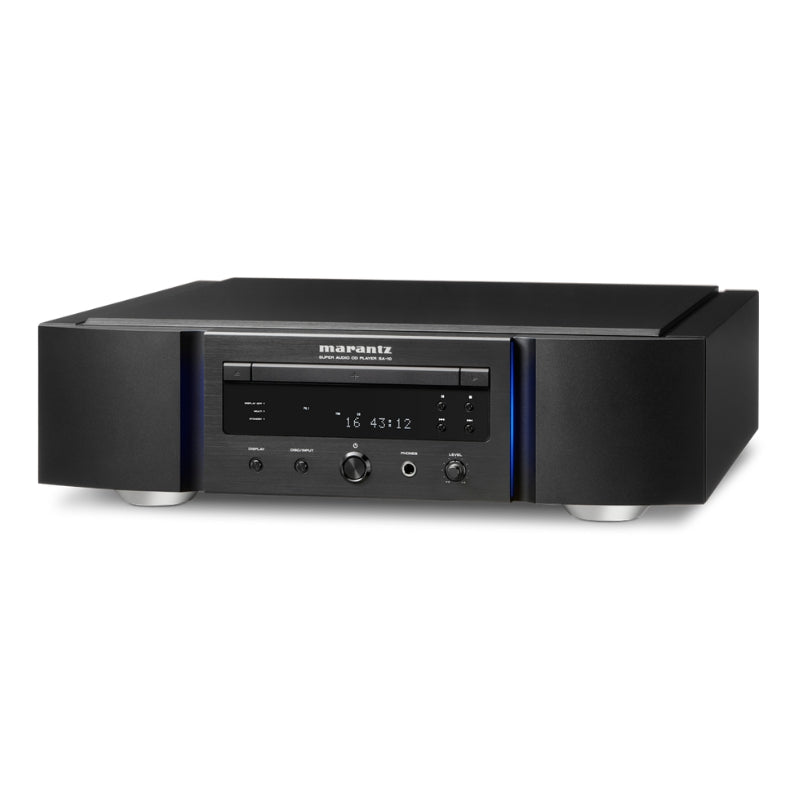 Marantz SA-10S1 SACD Player
The Marantz SA-10 is the latest in a range of high-end players from 1983's CD-63—the first high-performance CD player. It sets new standards for both disc and streamed audio, aiming to be the digital audio New Reference. Each part was redesigned for optimal performance with a wide range of digital formats.

The SA-10 plays CD, SACD, and computer-burned discs, plus it's a top DAC for computer-stored music. Its custom-made disc transport, converted digital audio data, and listening tests attest to Marantz's commitment to great-sounding music: 'Because Music Matters'.
---
Specifications

| | |
| --- | --- |
| Dimensions (W x D x H) | 440 x 419 x 123 |
| Weight | 16.4kg |
| Inputs | MM & MC Phono, Balanced XLR, RCA, 12V Trigger |
| Outputs | RCA, 12v Trigger |
| Power | 200 W at 8ohms, 400 W at 4 ohms |
Marantz offers a 2 year warranty from date of purchase.
We offer free shipping on any product over $99. For full details please see our Shipping Policy.

Our returns policy lasts 30 days. If 30 days have gone by since your purchase, unfortunately, we may not be able to offer you a refund or exchange. For full details please see our Refund Policy.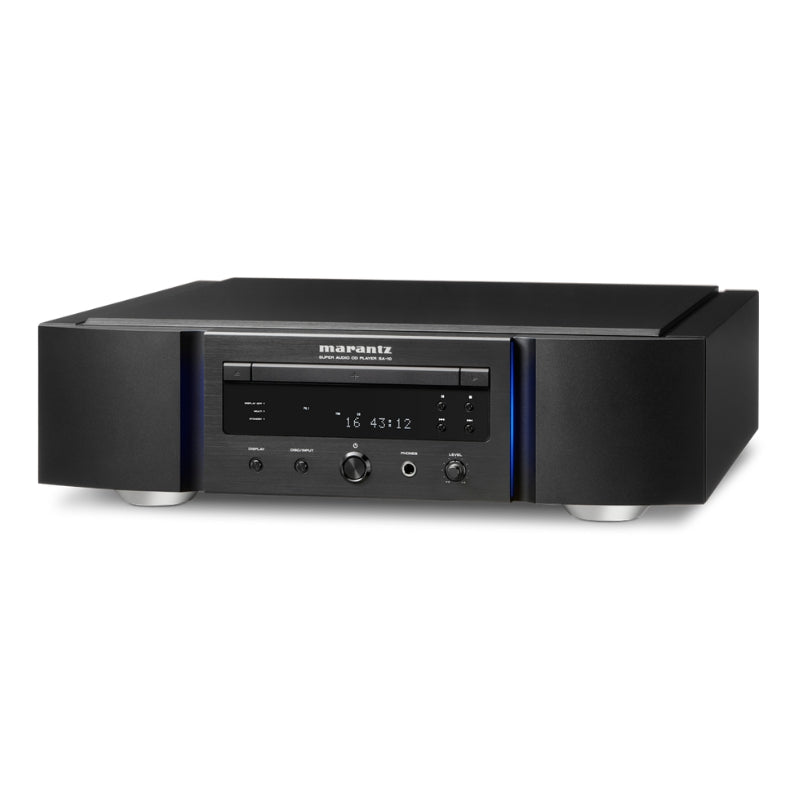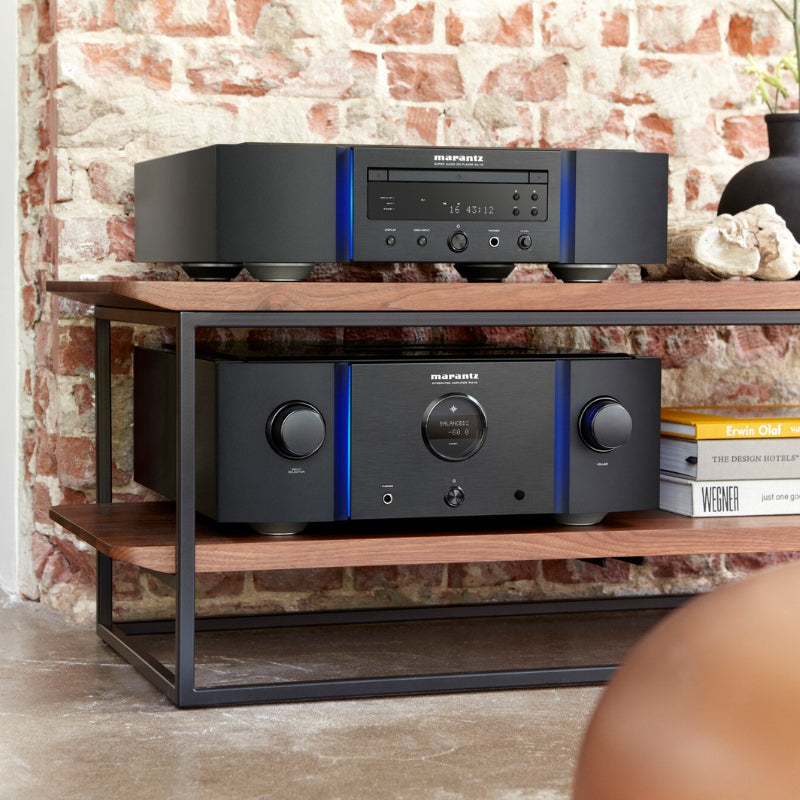 TELL ME MORE ABOUT THE
Marantz SA-10S1 SACD Player
Marantz SA-10S1 Super Audio CD Player is specially designed to set new standards, whether with music on disc or content streamed from a computer, and to become the New Reference in digital audio. It is a completely new design drawing on all experience in making great-sounding players but with virtually every part redesigned. That involved both innovation and some unique thinking, all in the cause of getting the best possible performance across a wide range of digital audio formats. The new model is an exceptional player of both CD and SACD discs, but can also play high-resolution music stored on computer-burned discs, as well as being a high-end digital to analogue converter for computer-stored music.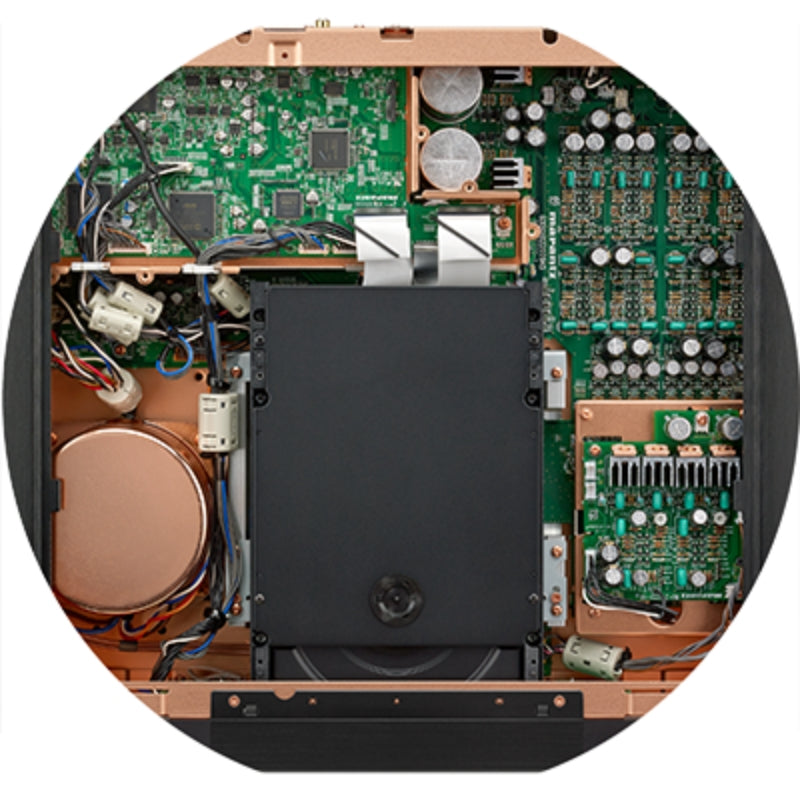 It starts with the Disc
Whether playing SACDs, CDs, or other data discs containing music, it's vital that any player retrieves the information as accurately as possible: unlike a computer reading a disc for ripping, there's no time for repeated re-scans when playing music - it happens in real time, so the disc transport needs to get things right first time.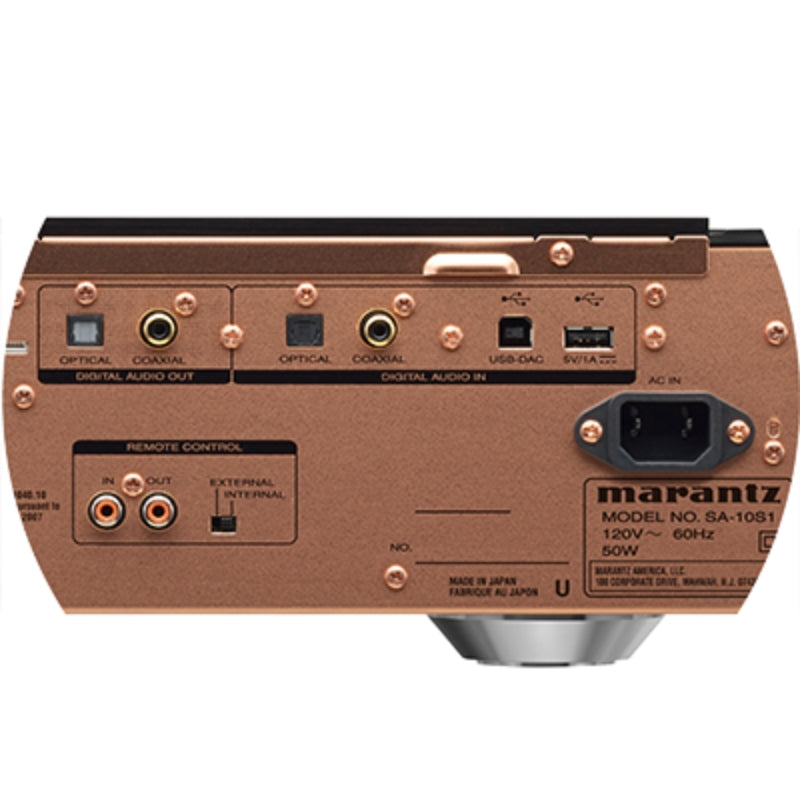 CDs, SACDs and Beyond
The SA-10 goes so much further than just disc playback: it's also a fully-functional digital-to-analog converter for music stored on a home computer, as well as having conventional digital inputs for existing source components. Those conventional inputs - optical and coaxial - can handle your music files up to 192kHz/24bit.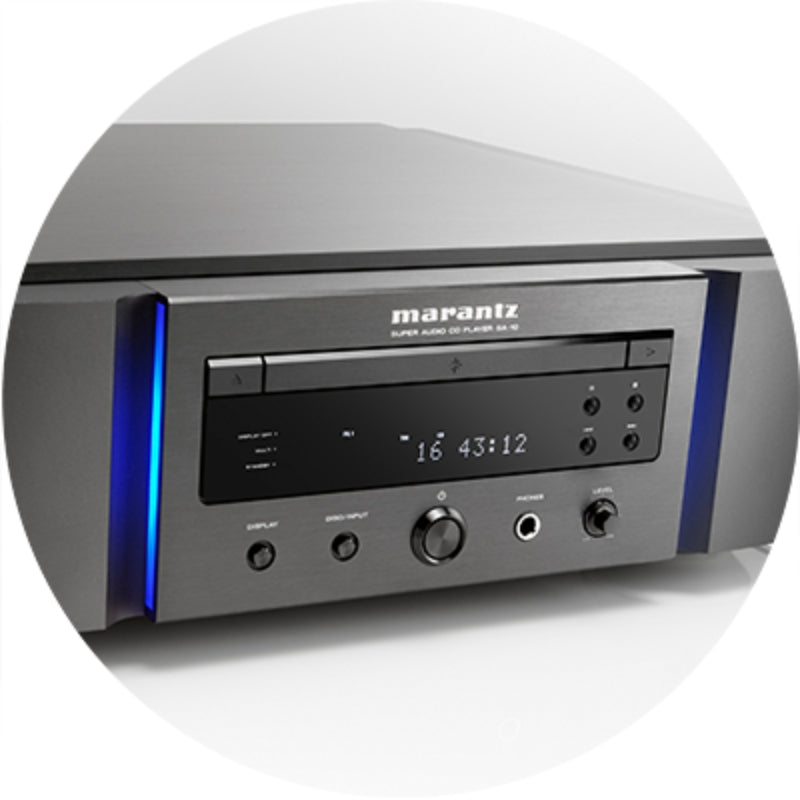 More than just a DAC
The SA-10 takes things further - just as it features an all-new disc transport mechanism, so the digital to analog conversion has also been subject to a radical rethink, taking full advantage of the 1-bit conversion technology found in past flagship Marantz players, and incorporating brand-new filtering and up-conversion to take advantage of this simple, but elegant solution.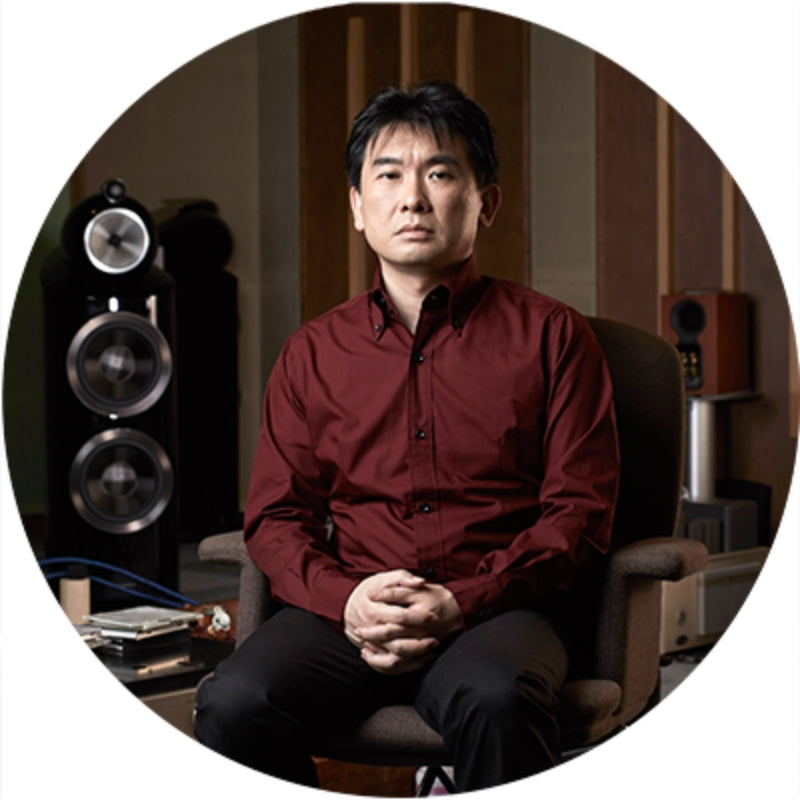 Marantz Musical Mastering
DSD is at the heart of the way the SA-10 handles digital audio: PCM and DXD inputs are all up-converted to DSD at 11.2MHz using the proprietary MMM-Stream converter within the player, and then the high-frequency signal produced is processed by the unique MMM-Conversion stage, used in place of a conventional DAC, to produce the analog output.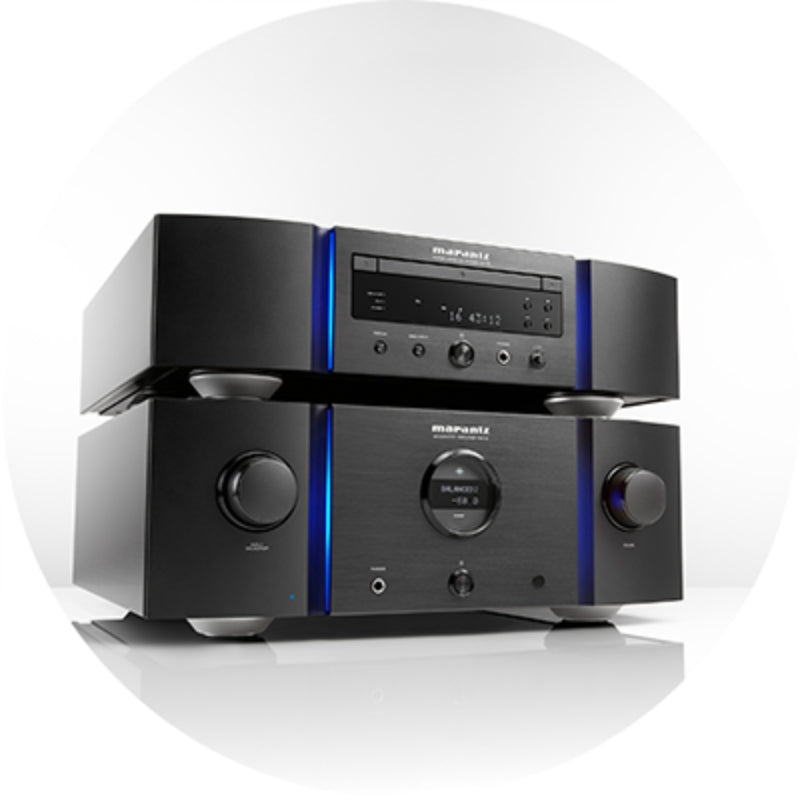 Built for generations
Like its partnering, the PM-10 integrated amplifier, the SA-10 is constructed to the highest possible standards, with a double-layered copper-plated chassis for excellent rejection of mechanical and electrical interference, and casework constructed from thick non-magnetic aluminium panels and 5mm thick top lid. Both products also sit on aluminium machining feet for reduced vibration and allows for a smoother listening experience.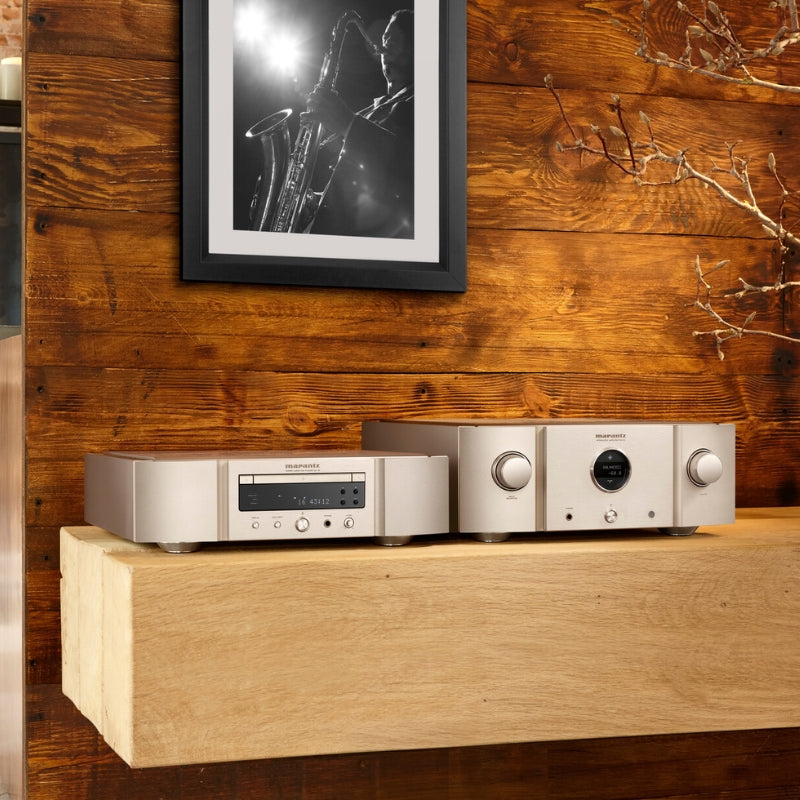 We're in no doubt that the Marantz SA-10 is a brilliant digital source component and one of the finest disc players we've come across. It's very well made and has the kind of unfussy disposition that allows it to sound right at home across a wide range of systems. Highly recommended.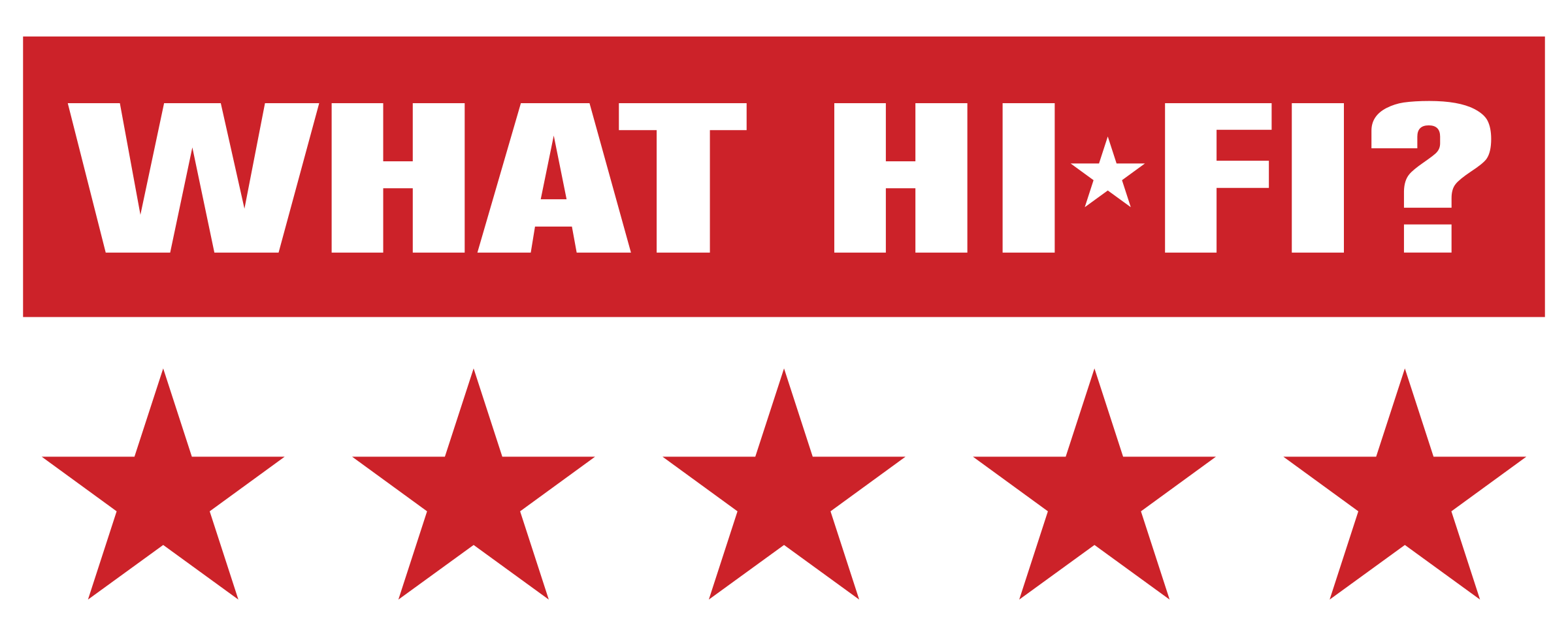 WHILE YOU ARE BROWSING
You may also like