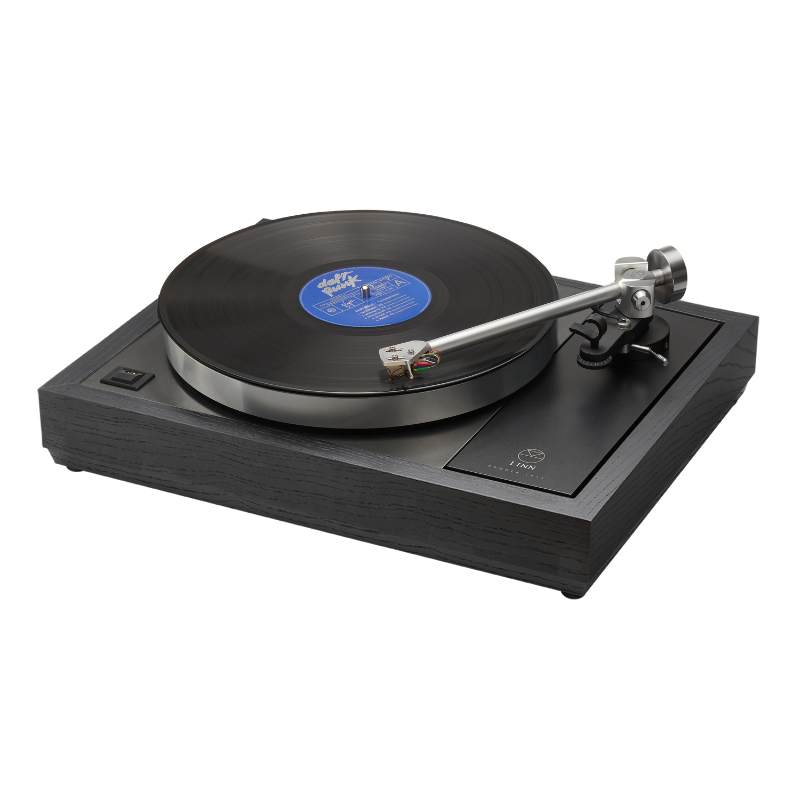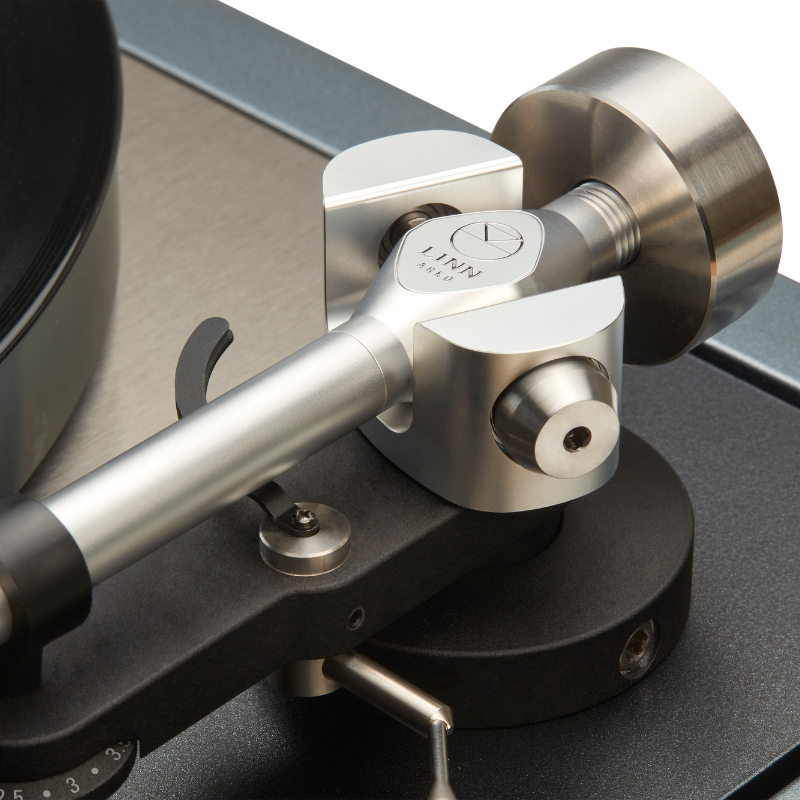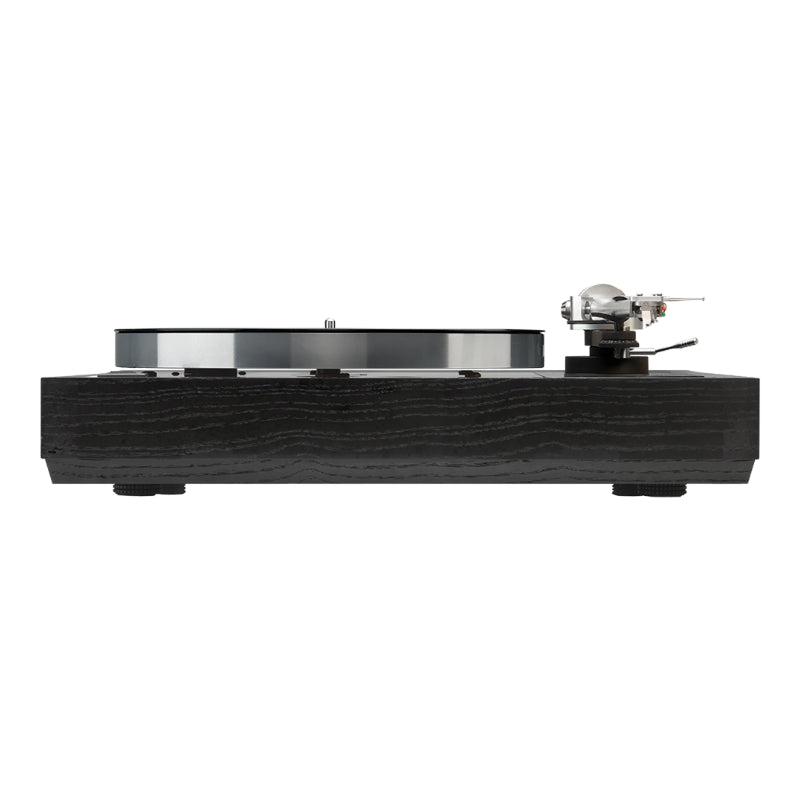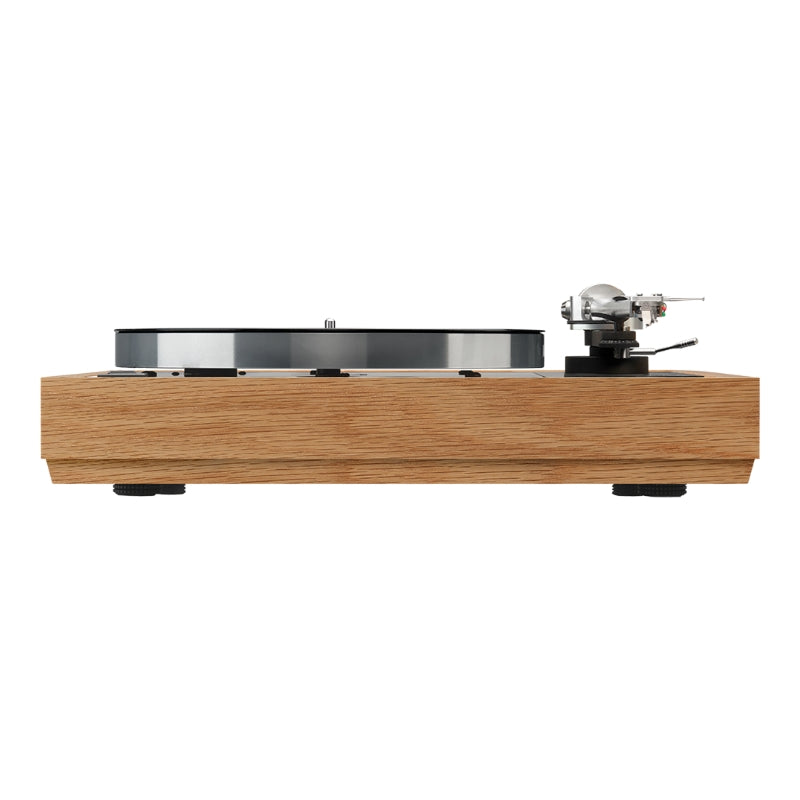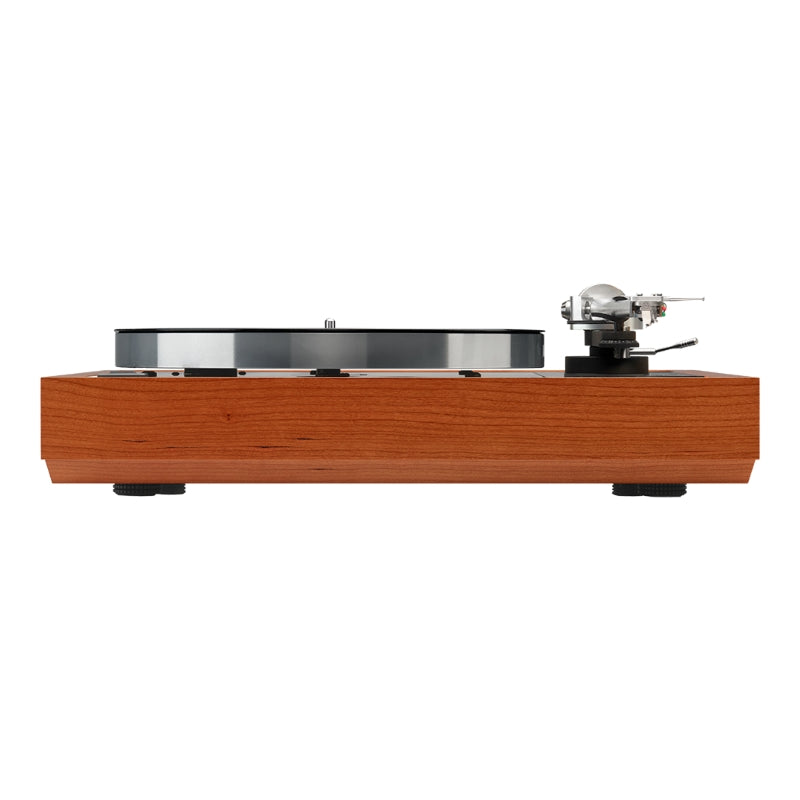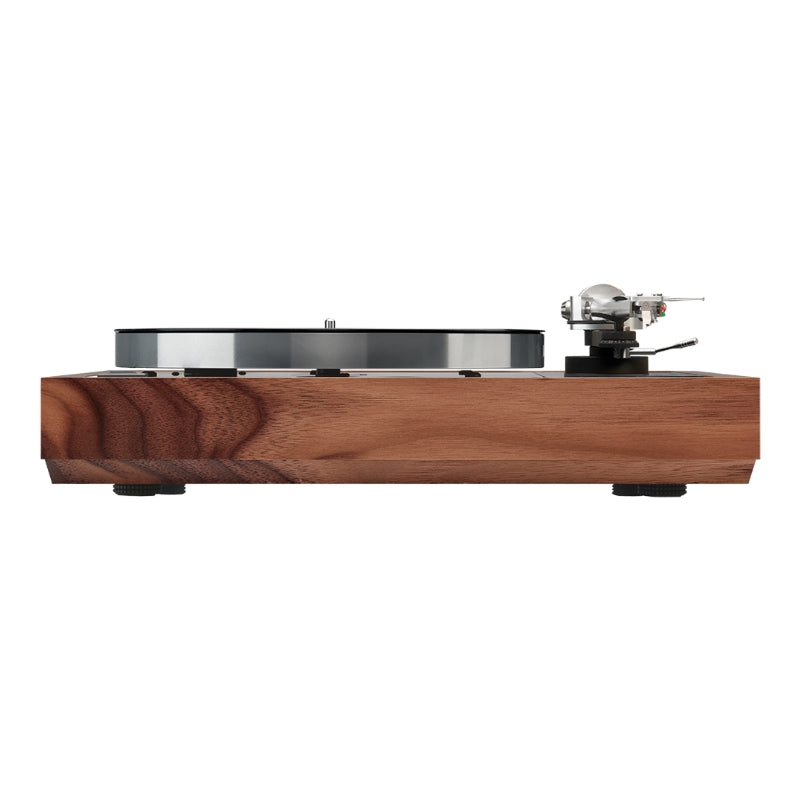 LINN Selekt LP12 Turntable with Kendo MC Cartridge
Experience ultimate sound quality with the LINN Selekt LP12 Turntable. Featuring the powerful Kendo MC cartridge, it is precision-engineered with components from the highest range to produce superior vinyl playback. Perfect for music lovers who want impeccable sound without compromising on quality.
---
Specifications

| | |
| --- | --- |
| Dimensions | (H) 140 mm x (W) 445 mm x (D) 356 mm |
| Operating voltage | 100 - 115 / 230 Vac |
| Operating frequency | 50 / 60 Hz motor |
| Platter | 2 pieces, non-magnetic Mazak 8 |
| Platter mat | Felt |
| Main bearing | 1-point bearing, mirror finish, oil bath |
| Suspension | 3-point sub-chassis, 3 adjustable precision springs |
| Motor | High torque, 24 pole synchronous motor, fully screened and mechanically decoupled from main bearing |
| Speed options | 33 rpm and 45 rpm (use supplied adaptor for 45 rpm) |
| Drive | Neoprene flat belt, concentric precision pulley |
Linn carries a warranty of five years with the exception of cartridges, which has a
warranty of one year, covering manufacturing faults and labour.
We offer free shipping on any product over $99. For full details please see our Shipping Policy.

Our returns policy lasts 30 days. If 30 days have gone by since your purchase, unfortunately, we may not be able to offer you a refund or exchange. For full details please see our Refund Policy.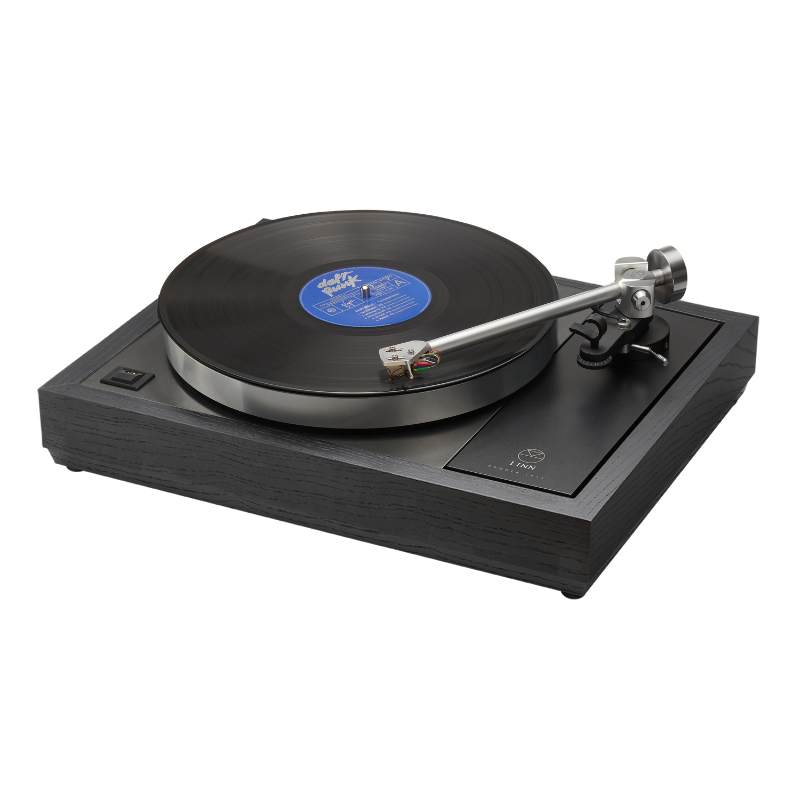 TELL ME MORE ABOUT THE
LINN Selekt LP12 Turntable with Kendo MC Cartridge
Make your music come alive with the LINN Selekt LP12 Turntable with Kendo MC Cartridge! Its finely-tuned components provide an exceptional listening experience. The upgradable design allows you to explore every groove of your record collection, with no musical passion left unexplored. Experience truly transcendent sound with the Selekt LP12 and get ready to be moved!

This elite Sondek LP12 package is decked out with precision-engineered components from the upper echelons of our range. It sits between Majik LP12, the gateway to high-fidelity vinyl playback, and Klimax LP12, the zero-compromise pinnacle of our engineering endeavour.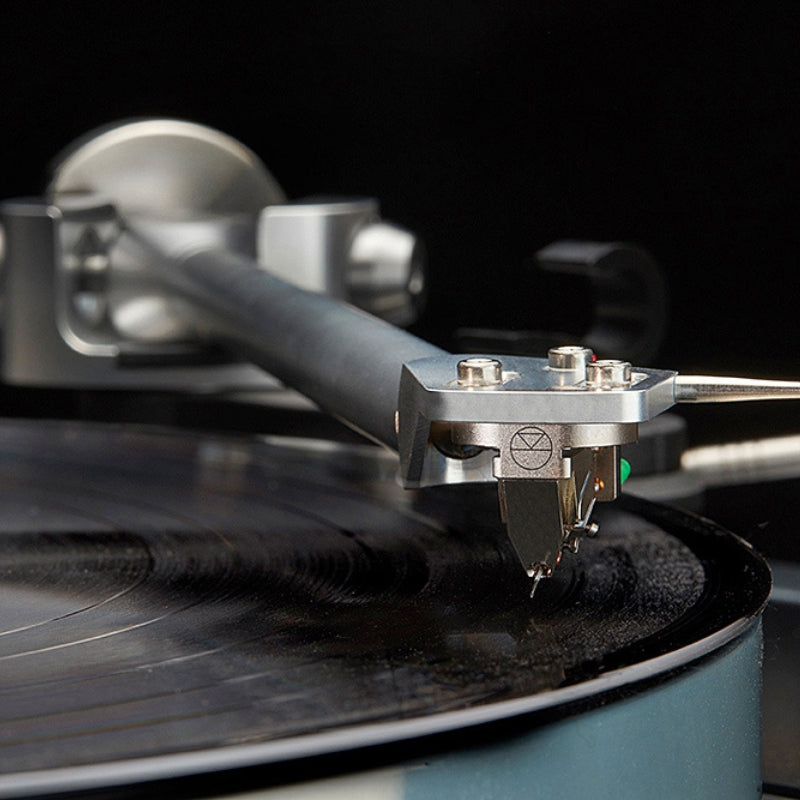 Arko Tonearm
With Arko, we have returned to fundamentals, by removing all bar the mission-critical elements of tonearm design, boiling these down to their essence, and then honing what was left to superlative standards. Perfectly poised and rigorously refined, Arko is effortful simplicity.

This tonearm features an ultra-stable gimbal platform which facilitates superb bearing concentricity and alignment. Its arm wand travels in space with minimum hindrance; the affixed cartridge bobs and moves with the warps and grooves of the record, with finesse and fluidity.

Special care and effort was taken to ensure that 7075-grade aluminium would be used exclusively throughout the arm wand assembly – from headshell to gimbal – with the resultant material synergy and coupling effectively banishing undesirable resonances away from the delicate generator, and out through the sub-chassis.

Marry Arko to its perfect partner, our aluminium-bodied Kendo moving coil cartridge, and this energy transfer is improved yet further.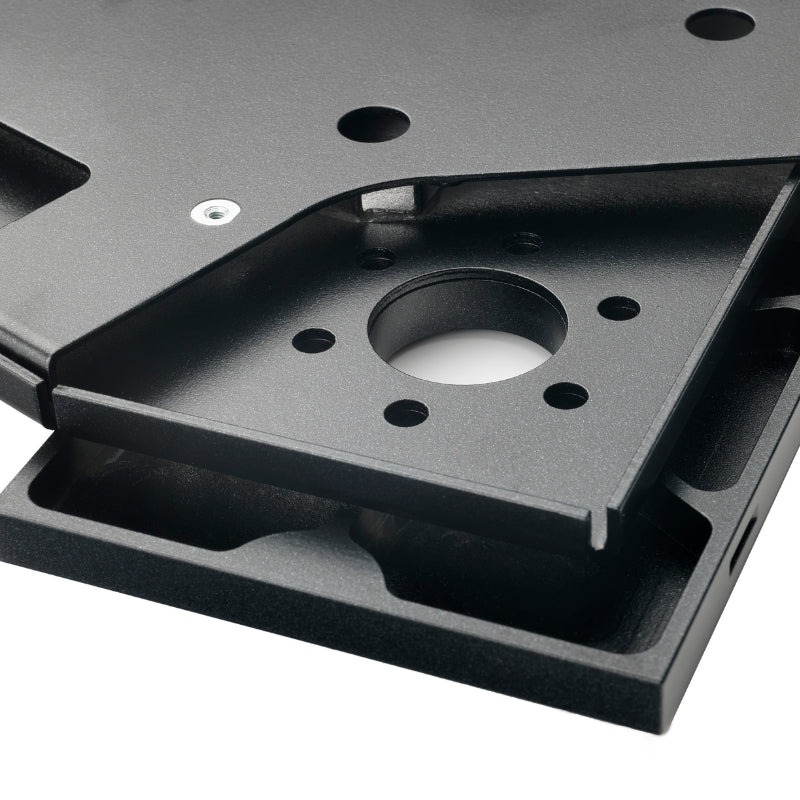 Kore Sub-chassis
Following the same design philosophy as our flagship Keel, the Kore sub-chassis and armboard is an essential upgrade step for anyone looking to improve their LP12 and bring it up to Akurate-level performance.

Strengthened by a multi-layer, box construction of 1.5mm thick aluminium, the Kore's sub-chassis is designed for extra rigidity and removal of unwanted damping, ensuring a more faithful reproduction of your vinyl. Three layers are bonded together using a unique Linn-specified adhesive to form an incredibly stiff structure, while keeping the weight low.

The Kore armboard is precisely machined from solid aluminium and further strengthened with ribs on the underside to provide the ultimate rigidity. This is then bonded to the sub-chassis so that the assembly mirrors the valuable properties of a single piece; as the arm collar is bolted directly to the sub-chassis, the arm has a direct connection to the bearing.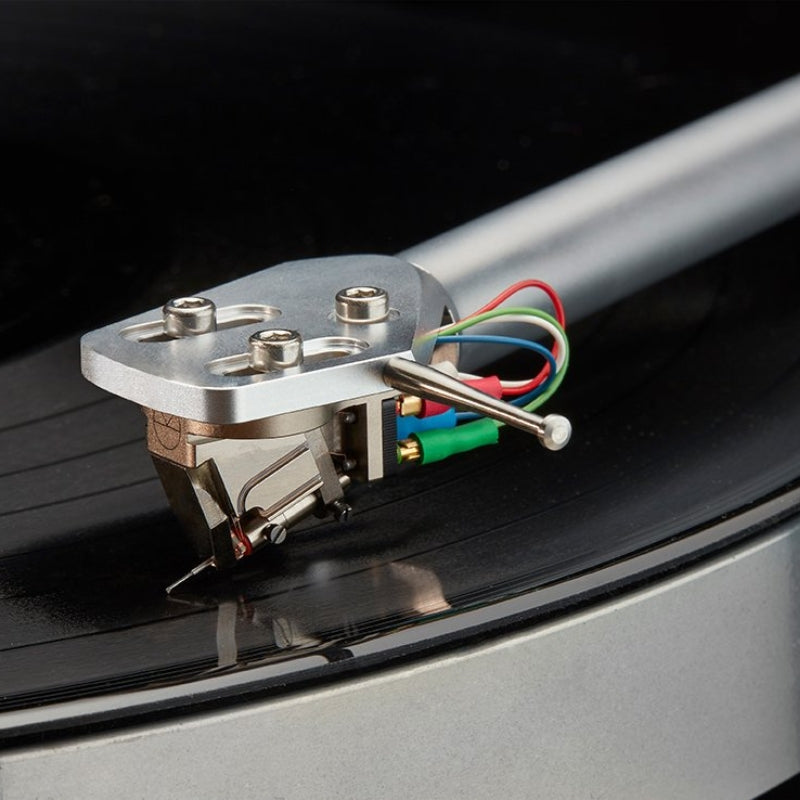 Kendo Moving Coil
Kendo is a modern martial art form; translated from the Japanese it means "way of the sword". At Linn however, the word has unique connotations. Our sword is forged of boron, with a super-fine-line diamond tip. Our armour is nickel-coated, 7075-grade aluminium. Kendo is the eager apprentice to its master, Ekstatik; sharing the same values, and picking up many of its traits along the way.

Kendo is the outcome of our engineers' efforts to capitalise on the elements of Ekstatik which work so well; using our tried-and-true, trickle-down development methodology to produce a more affordable, high-performance cartridge which retains the same core design principles and acoustic fingerprint.

Kendo possesses a rigid, nickel-coated 7075-grade aluminium body. This specific grade of aluminium matches that of our Arko tonearm, for which Kendo was designed to be the perfect partner. This facilitates superb material synergy throughout the tonearm system, and effectively banishes unwanted resonances away from the delicate generator, along the arm, and out through the sub-chassis.
Lingo Power Supply
Lingo has received a major upgrade to deliver even better sound from your vinyl, thanks to the addition of ground-breaking technology derived from the extraordinary Radikal power supply.

New Lingo incorporates a motor speed management system and uses digital processing technology to make the platter spin more accurately and more consistently. What's more, it auto-calibrates the motor when the Sondek LP12 is powered on to ensure this accuracy and consistency every time. That's crucial for music, of course: even the slightest speed variation affects the pitch, and a turntable that isn't accurate is like a musical instrument that hasn't been tuned properly.

With on-board circuitry that fits inside the deck and a new external slimline power supply which can be easily concealed, the new model is neater, more compact and cleverer than ever.

The source of the audio source, Lingo is the first improvement to make to your LP12, providing a clear upgrade from the internal Majik power supply and previous Lingo models.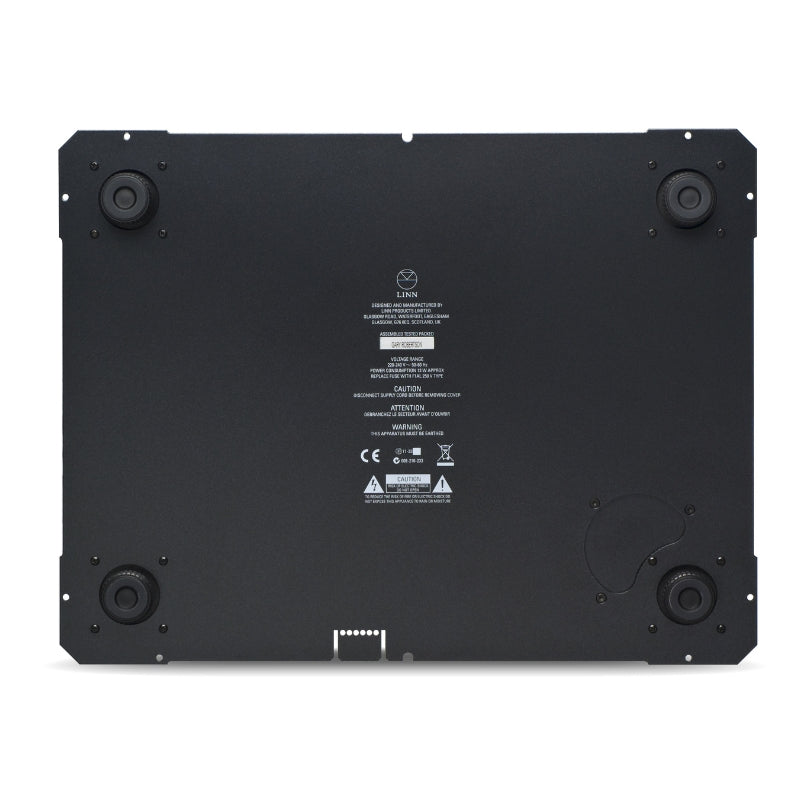 Trampolin Baseboard
Made from high quality aluminium, the Trampolin base board is the best performance choice and can be fixed directly to the wooden plinth of your turntable.

Its expertly-designed suspended feet provide any Sondek LP12 turntable with additional isolation from vibration, using acoustic dampening material to minimise interference for improved audio performance.

Build up your own custom-spec deck using this base board as a foundation, or upgrade your existing Sondek LP12 — even if it's an original from 1973!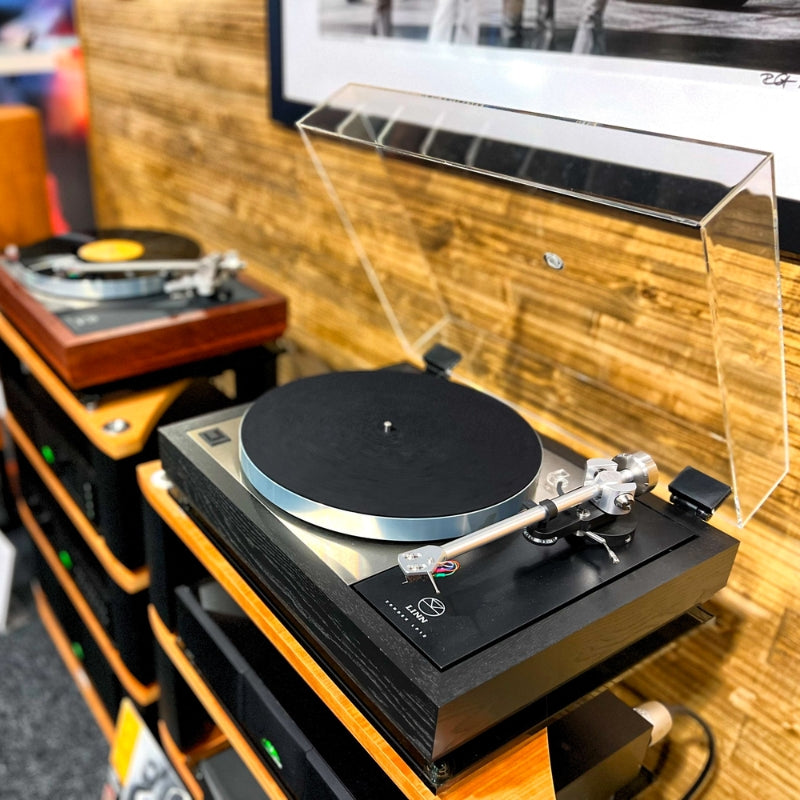 Initially, I was just going to play one track from the album but found myself flipping the record over to side two and playing it in its entirety. This was typical of my time with the Selekt LP12, as it was so easy to get engrossed in the whole record rather that listen to individual tracks.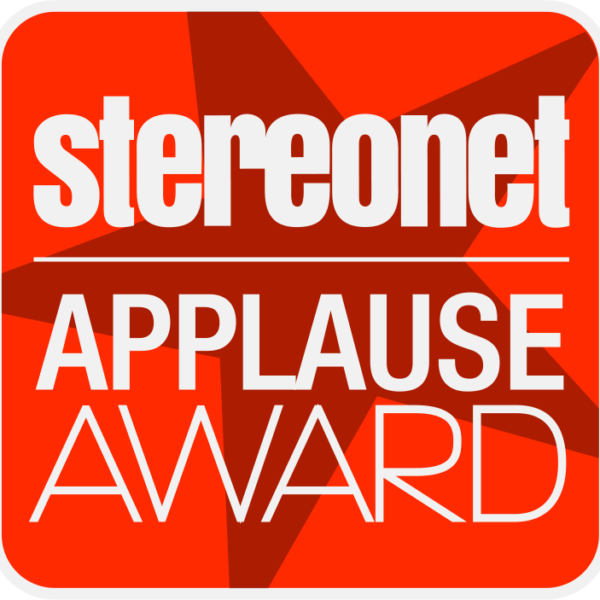 WHILE YOU ARE BROWSING
You may also like