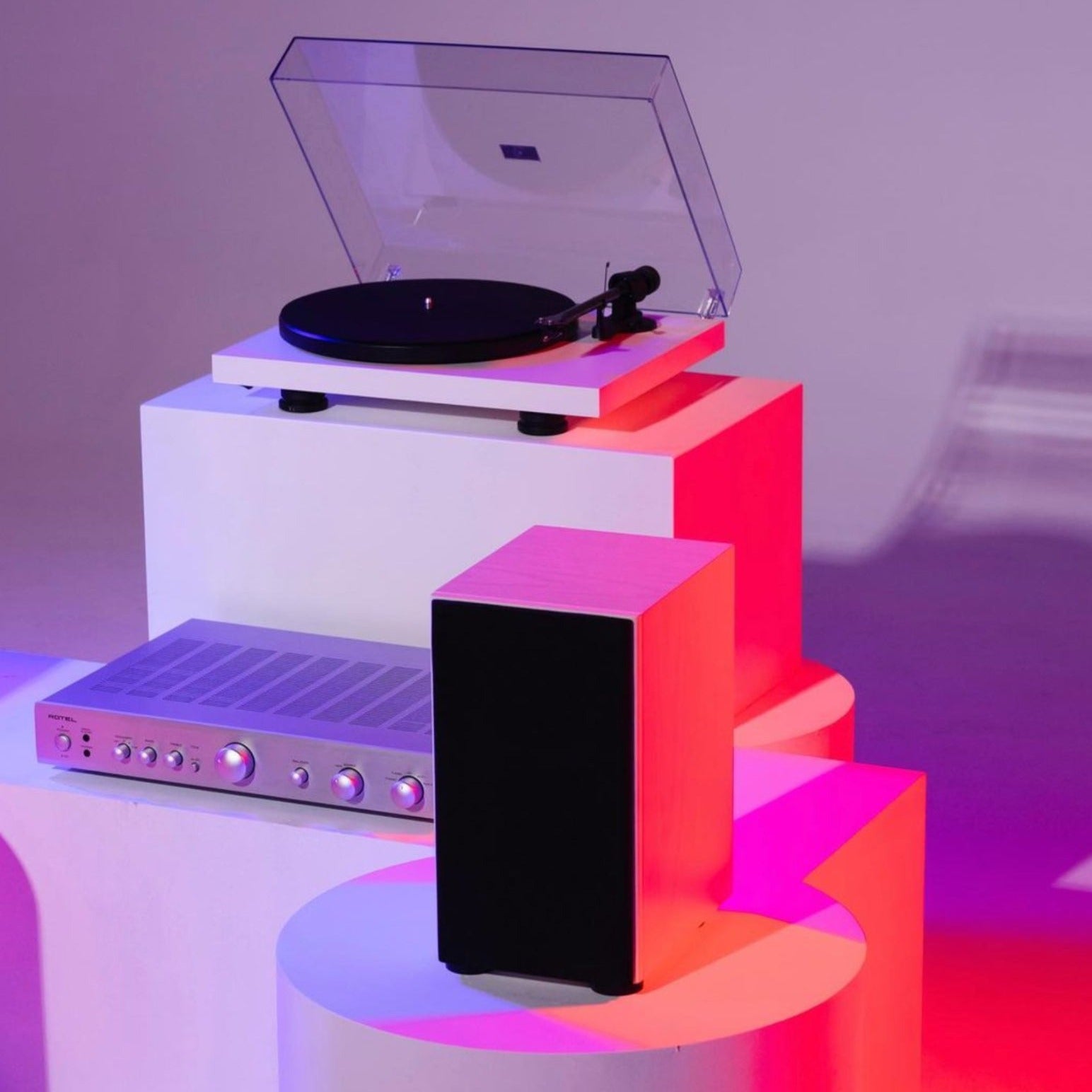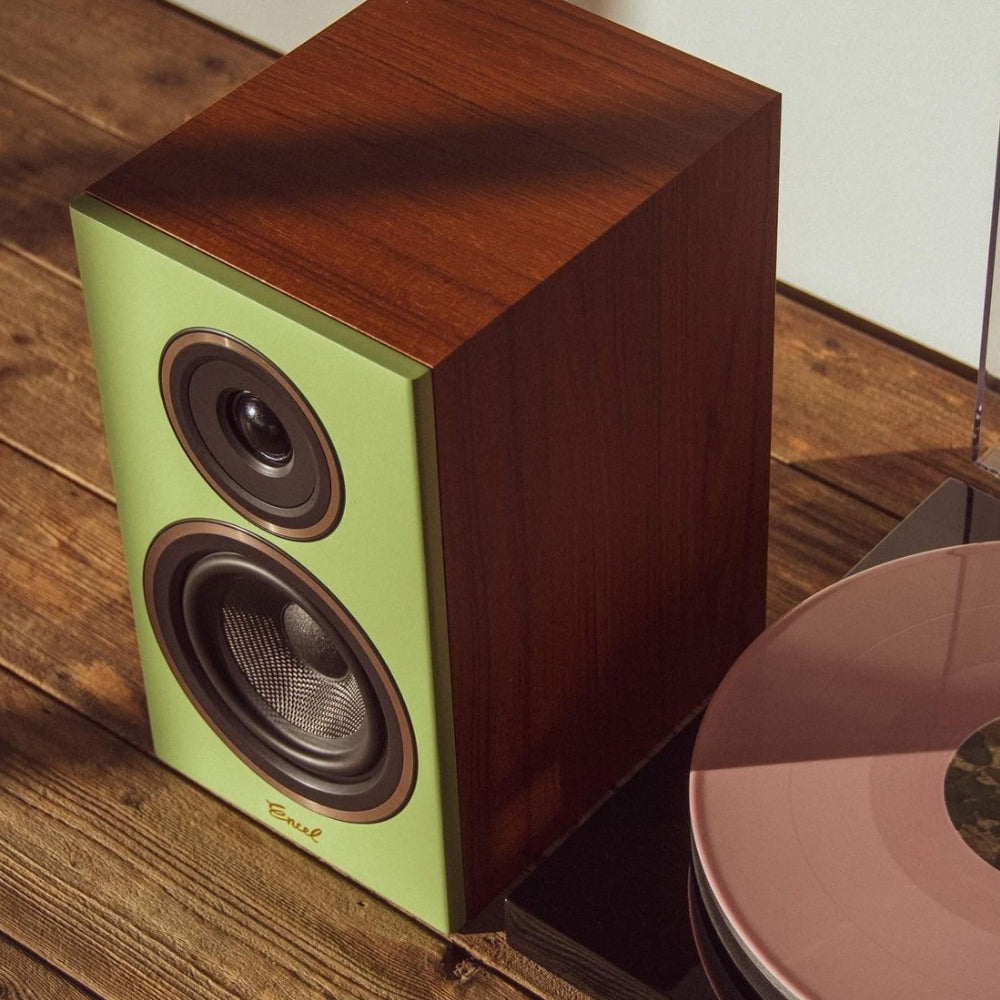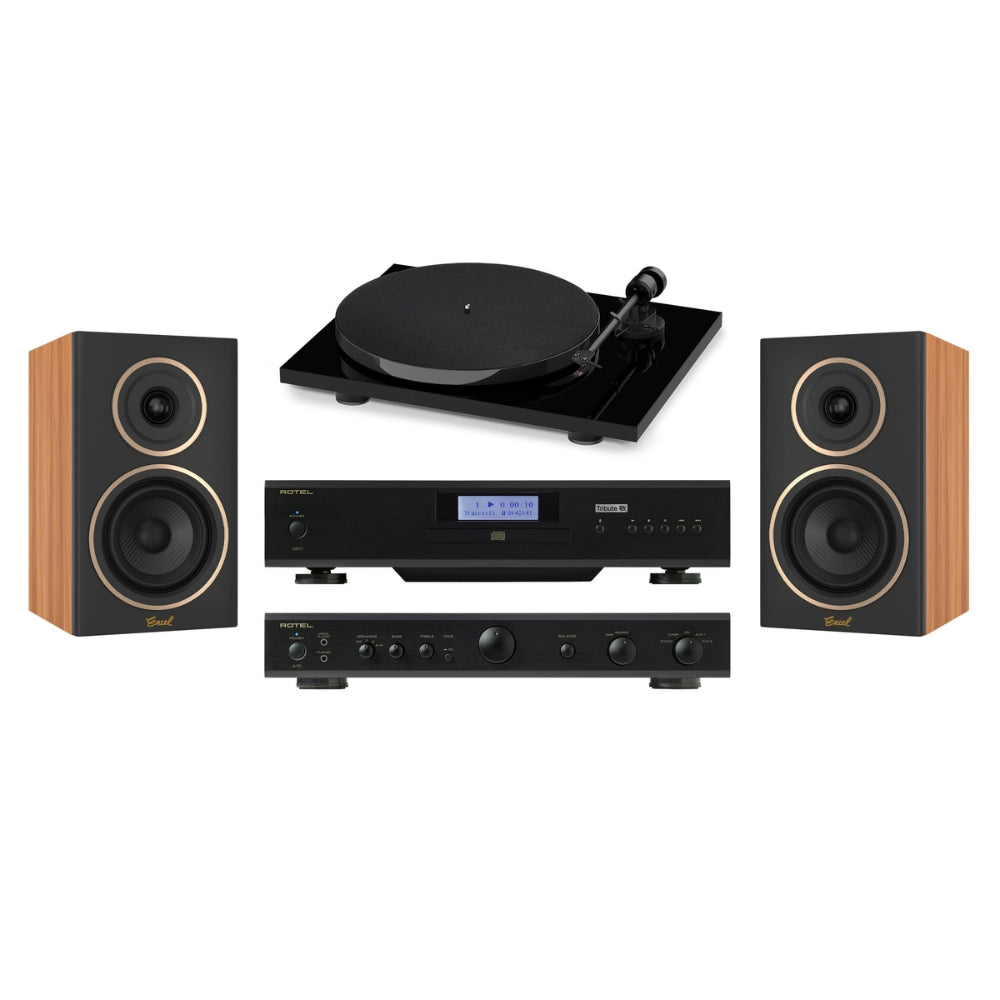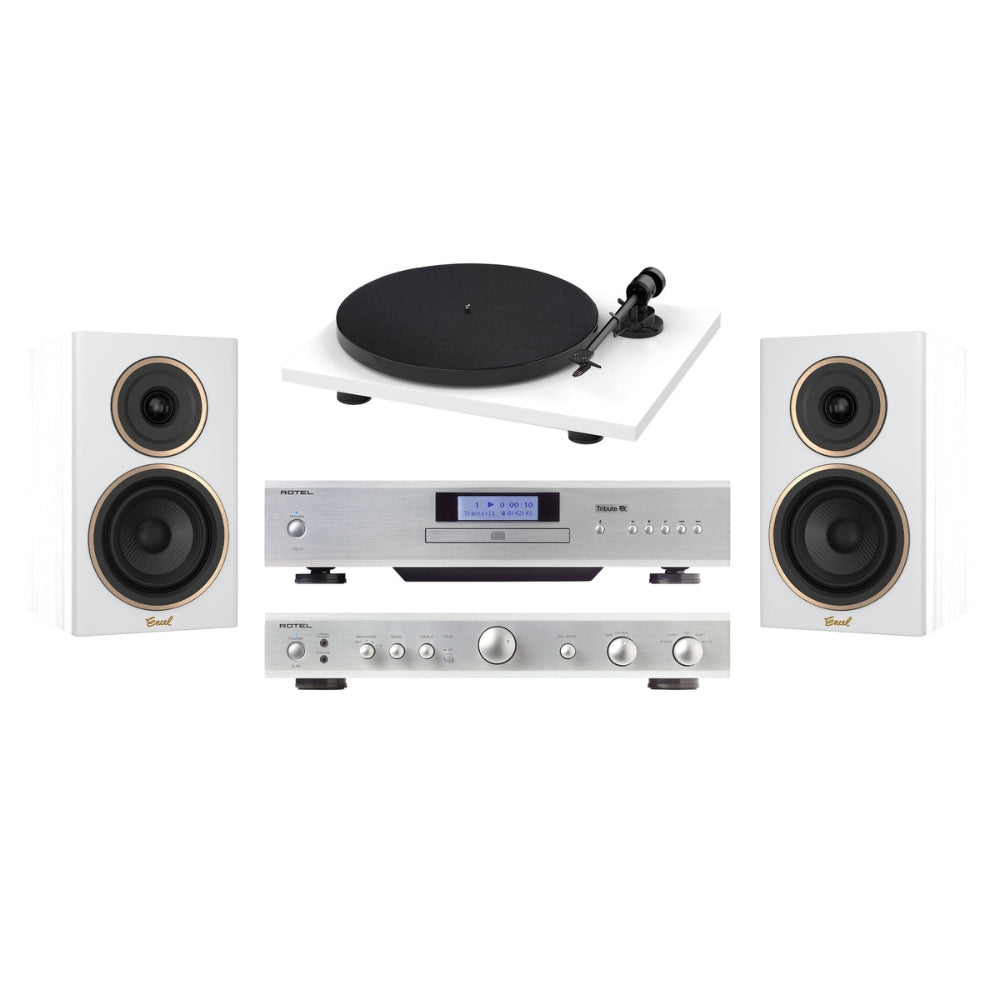 Gelati Groove Hi-Fi Pack
Immerse yourself in the world of high-fidelity sound with the sensational Gelati Groove pack. This curated collection, featuring top-notch components from Pro-Ject Audio Systems, Rotel, and Encel, will transport you into a sonic paradise at an unbeatable 40% off the original price. But hurry, limited stocks mean you'll need to groove your way to checkout before it's too late!
---
Specifications

PRO-JECT E1 TURNTABLE
Material:
Platter: ABS Polymer. Tonearm: Aluminium
Length (Tonearm):
218mm (8.60 inches)
Dimensions (H x W x D):
0.24m x 0.49m x 0.39m
Weight:
5.50kg
ENCEL GELATI BOOKSHELF SPEAKERS
Recommended Power:
25-100W RMS watts
Impedance:
8 Ω
Frequency Response:
50Hz - 20kHz
Sensitivity:
86.00 dB
Inputs:
Single-ended terminals
Tweeter:
1" soft dome
Woofer(s):
5" Kevlar cone
Dimensions (H x W x D):
30.10cm x 17.40cm x 22.20cm
Weight:
8.52 kg
ROTEL A10 INTEGRATED AMPLIFIER
Amplifier Class:
AB
Power:
40 Watts
Inputs:
3.5mm (1), Phono (1), RCA (5)
Outputs:
Pre (1), tape (1)
Dimensions (H x W x D)
0.19m x 0.53m x 0.46m
Weight:
7.70kg
ROTEL CD11 TRIBUTE CD PLAYER
Dimensions (H x W x D):
0.17m x 0.51m x 0.46m
Weight:
5.80kg
Total pack weight:
47 kg
While Pro-Ject Turntables offer a 2 year warranty from date of purchase, Rotel offers 3 years and Encel offers an even longer 5 years from purchase date for the Gelati Bookshelf Speakers.
We offer free shipping on any product over $99. For full details please see our Shipping Policy.

Our returns policy lasts 30 days. If 30 days have gone by since your purchase, unfortunately, we may not be able to offer you a refund or exchange. For full details please see our Refund Policy.
WHAT'S IN THIS PACK?
The Gelati Groove Hi-Fi Pack includes
All interconnecting cables, including 2x 1.5m speaker cables, along with the following products:
On sale
On sale
Save 10%
Gabi's Home System
Save 31%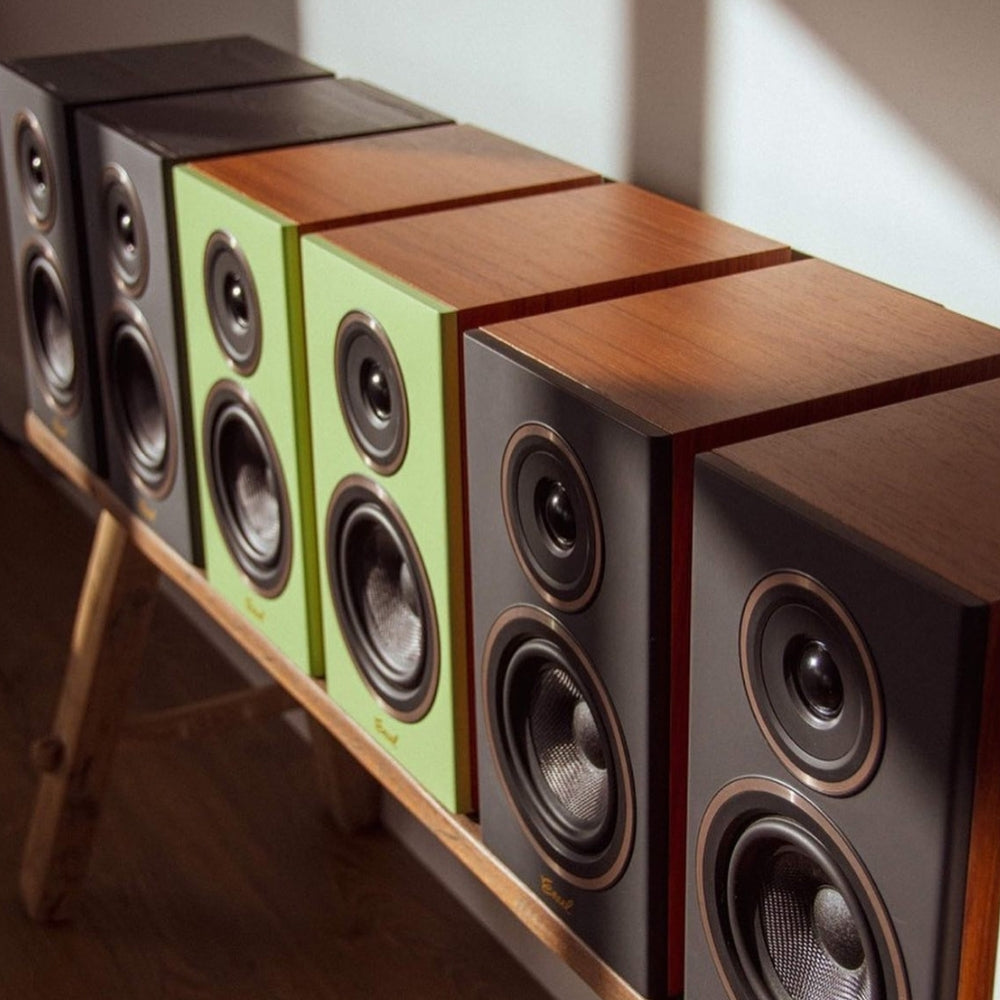 TELL ME MORE ABOUT
The Gelati Groove Hi-Fi Pack
Immerse yourself in extraordinary sound with the exquisite Gelati Groove pack. Carefully assembled to deliver an immersive listening experience using a variety of audio sources, you will be captivated by this combination of superior components from Pro-Ject Audio Systems, Rotel, and Melbourne's own Encel.

Gelati Groove is a powerhouse of premium audio components, including the Pro-Ject E1 turntable, Encel Gelati bookshelf speakers, Rotel A10 amplifier, and Rotel CD11 Tribute CD Player. Harmoniously orchestrated, this impressive assemblage of sound is now available at an irresistibly low price - 15% off RRP.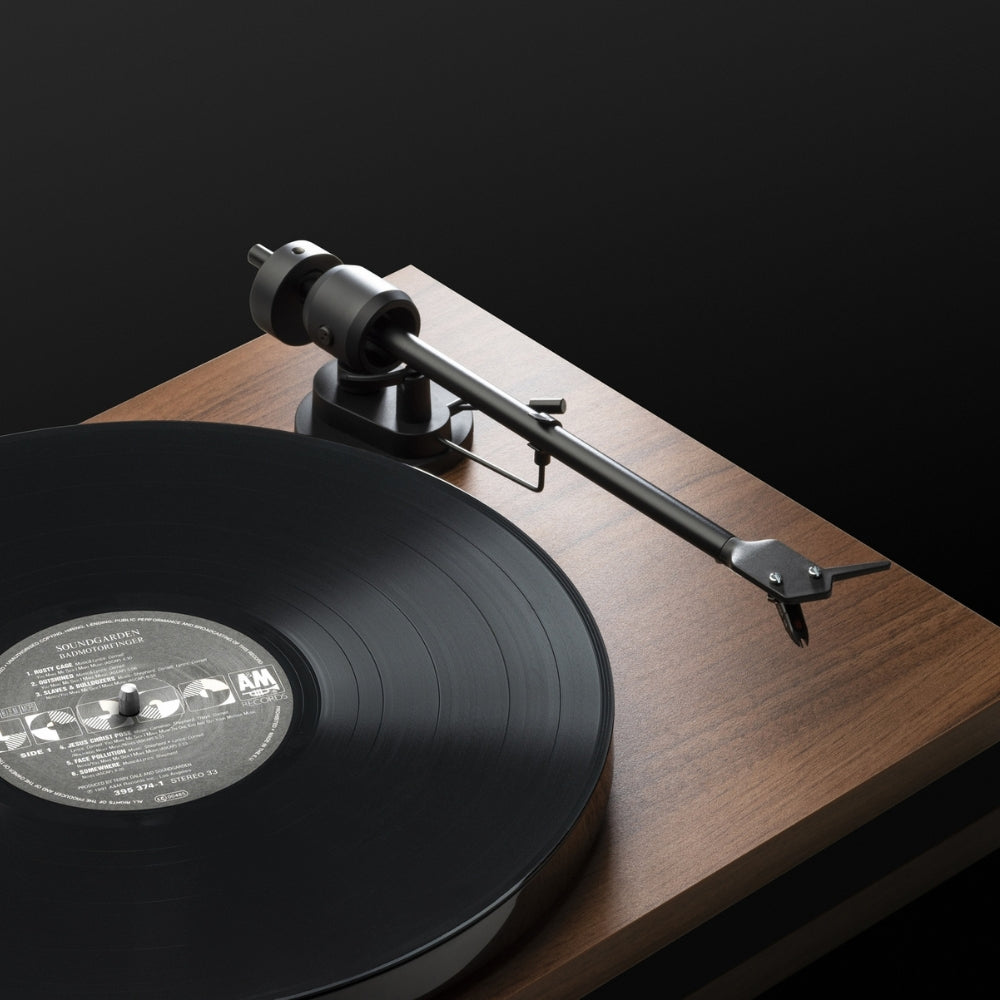 Pro-Ject E1 Turntable
The E1 is the first E-Line turntable, delivering an immersive audio experience and handmade European engineering at an affordable price. It doesn't matter if you're a beginner, returnee or experienced vinyl fan, the E1 won't disappoint! Its Plug & Play design with factory-set tracking force and anti-skating ensures optimal calibration for your turntable straight out of the box. Just kick back and enjoy your favourite LPs.

The stylish CNC-machined composite fibre plinth, available in high gloss black, high gloss white or walnut, is carefully manufactured to ensure there are no hollow spaces inside. The lightweight and low friction 8.6" aluminium tonearm is optimised for the high quality Ortofon OM5e cartridge, realising its maximum potential. The new ABS Polymer main platter is strengthened with purpose-designed ridges in order to create an anti- resonant platform for your vinyl. To protect your E1 from dust, it's packaged with an elegant acrylic dustcover with adjustable hinges in the box. Boasting premium materials, stylish aesthetics and a rich, lively sound, the E1 is perfect for both first time hifi buyers and lifelong enthusiasts.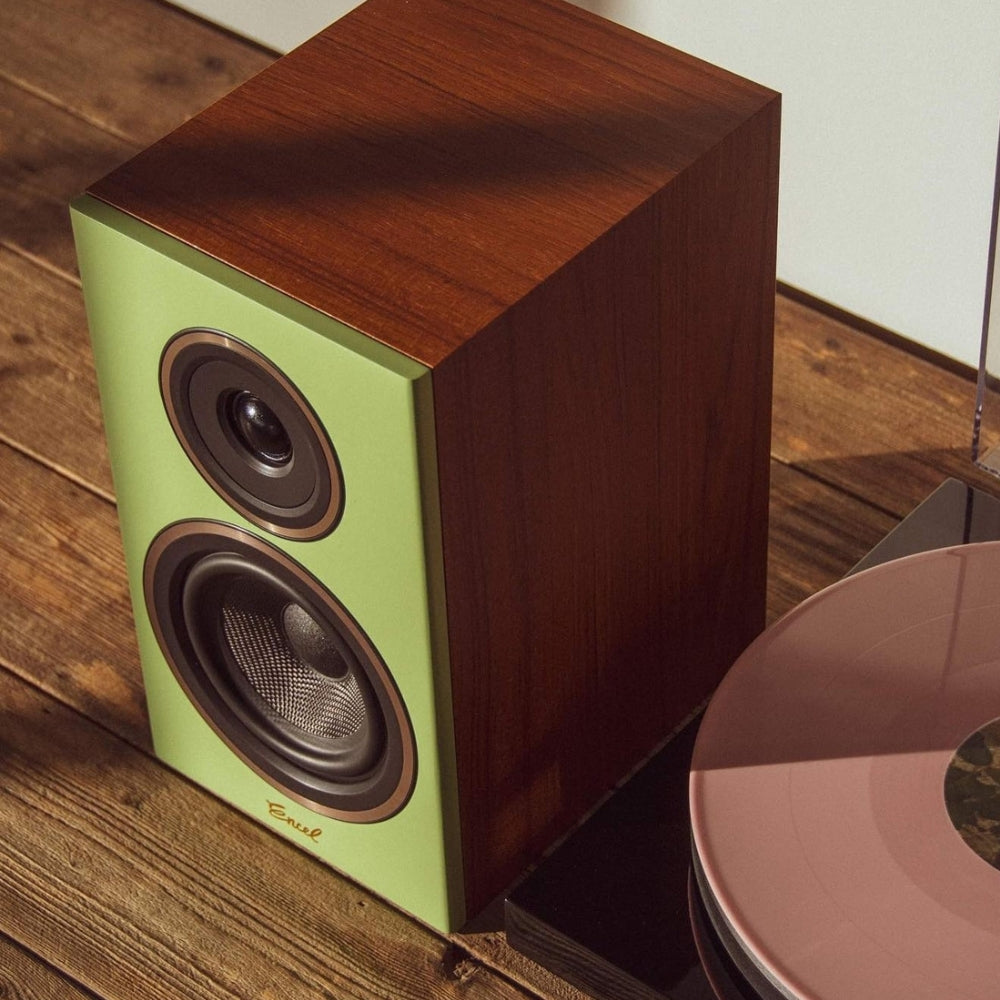 Encel Gelati Bookshelf Speakers
Encel Gelati is a compact bookshelf speaker that offers a visually appealing design and a range of customisable options. Available in woodgrain finishes like Birch Black, Vanilla, Caramel Walnut, and Pistachio, these speakers feature lacquered baffles that add a colourful touch. With 12 magnetic, colourful grilles, users can easily swap them out to personalise the speakers' look. Designed and voiced in Melbourne, Gelati delivers a captivating and versatile sound across different music genres, whether played from vinyl, CD, or streaming platforms. Encel prioritises sustainability by minimising disposable materials and providing online instructions and information. Collaborating with illustrator Alice Oehr, Encel adds an artistic touch to Gelati's packaging. Manufactured with durable materials like MDF and kevlar, Gelati ensures a lasting musical experience.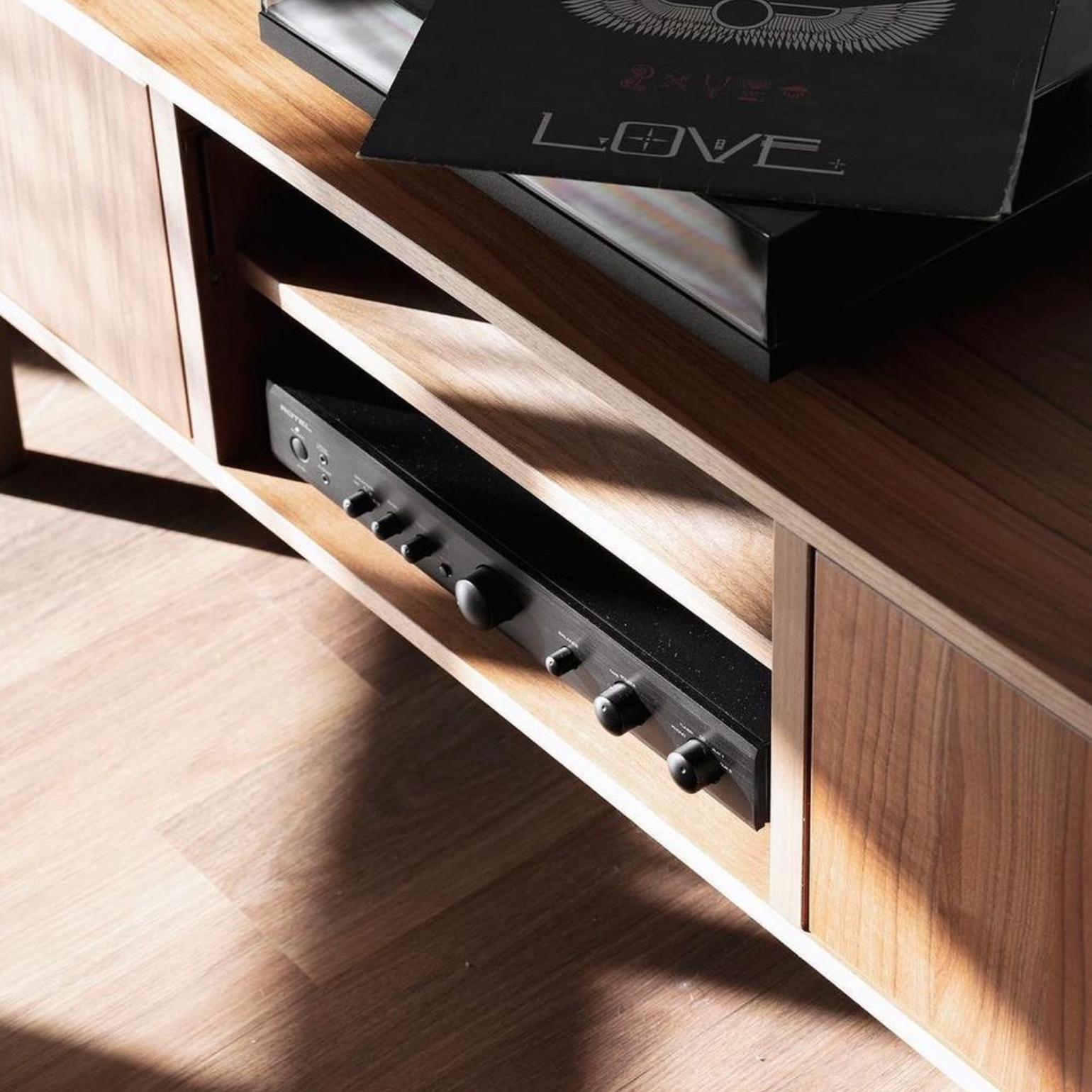 Rotel A10 Integrated Amplifier
The A10 is based on the classic Rotel Class AB analog integrated amplifier, designed for music lovers everywhere. The architecture of the A10 is a perfect match for turntables, with an MM phono input being available on all Rotel amplifier models. This efficiently designed amplifier is all about performance – processing audio entirely in the analog domain to provide hours of listening enjoyment.

If you are considering taking your first step into a true hi-fi system or are seeking a small, high quality audio system for another living space, you can't do better than the A10 integrated amplifier. The A10 is all about maximum performance for the price. Its design strips away added features that increase the overall cost and can detract from your musical enjoyment.

Simple to operate and a pleasure to listen to, the A10 has connectivity for all your listening sources including an analogue media input (3.5mm mini-jack) for iOS devices or other media players, a CD input, a MM phono input in case your taste runs to classic LPs, a Tuner input to listen to your favourite radio stations and two auxiliary inputs for other analogue source devices.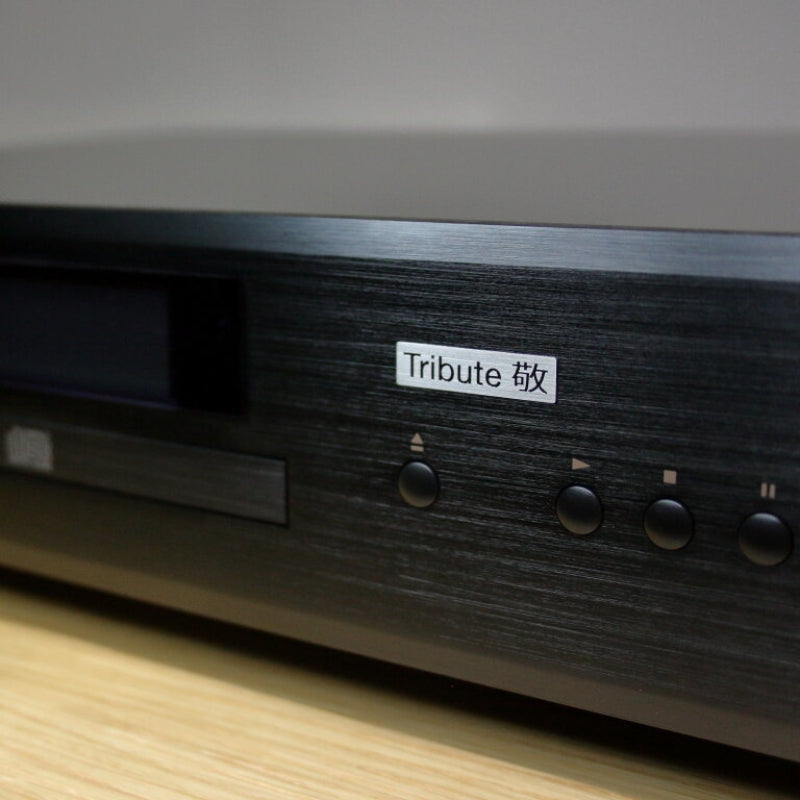 Rotel CD11 Tribute CD Player
Rotel has been designing and manufacturing CD players since the RCD-855 was launched in 1989 and has never looked back since.

Thus, the opportunity of engaging with audio legend Ken Ishiwata to create an even higher performance model of the successful CD11 was eagerly accepted by the Rotel design teams. With over 40 years of audio engineering experience Ken's collaboration with Rotel created something truly special – the CD11 Tribute edition.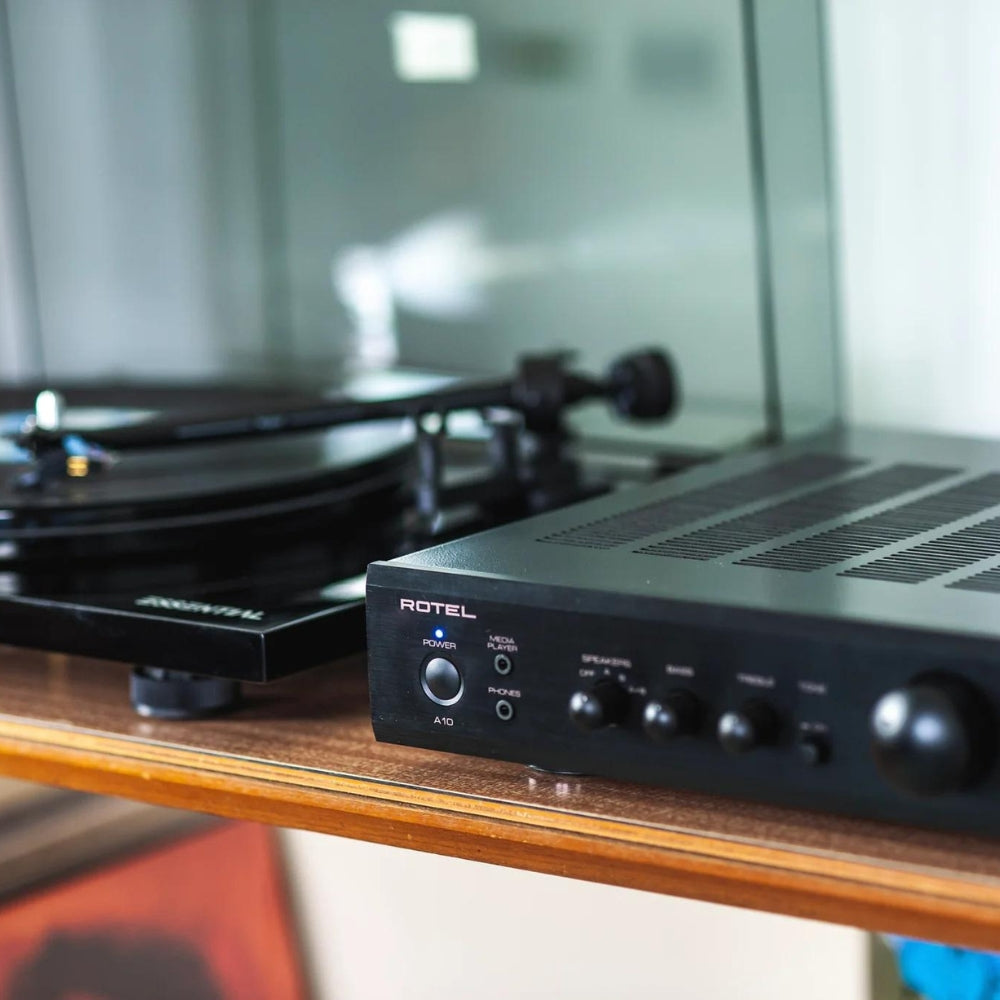 It is impossible not to be impressed with the musicality and balance of this little loudspeaker.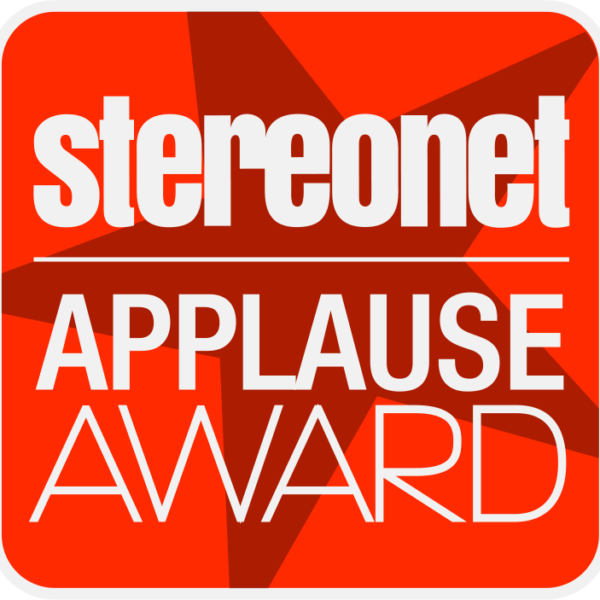 WHILE YOU ARE BROWSING
You may also like