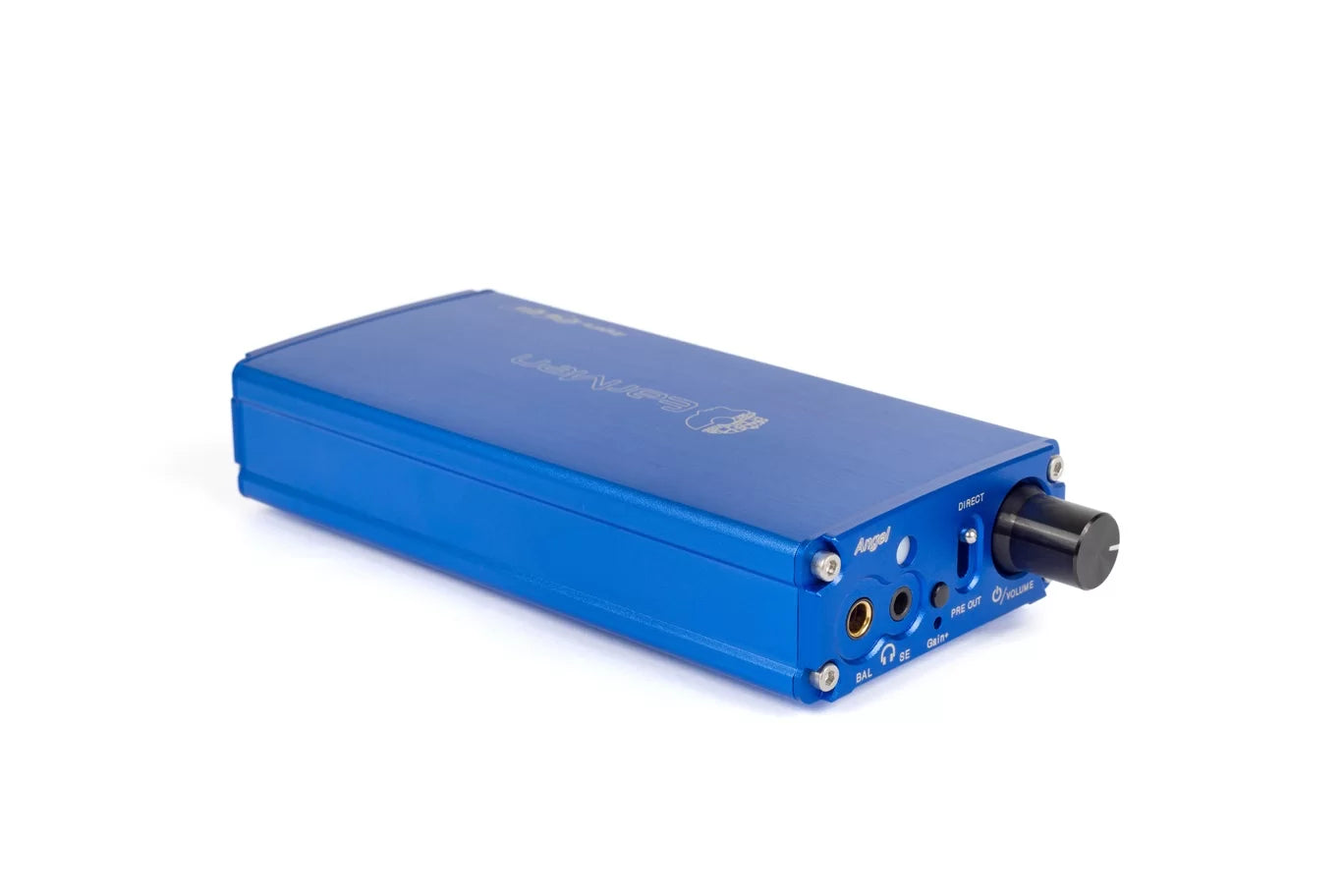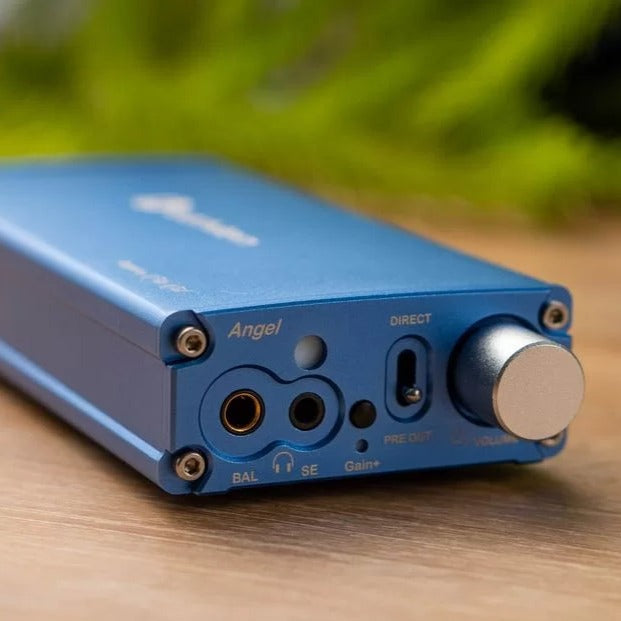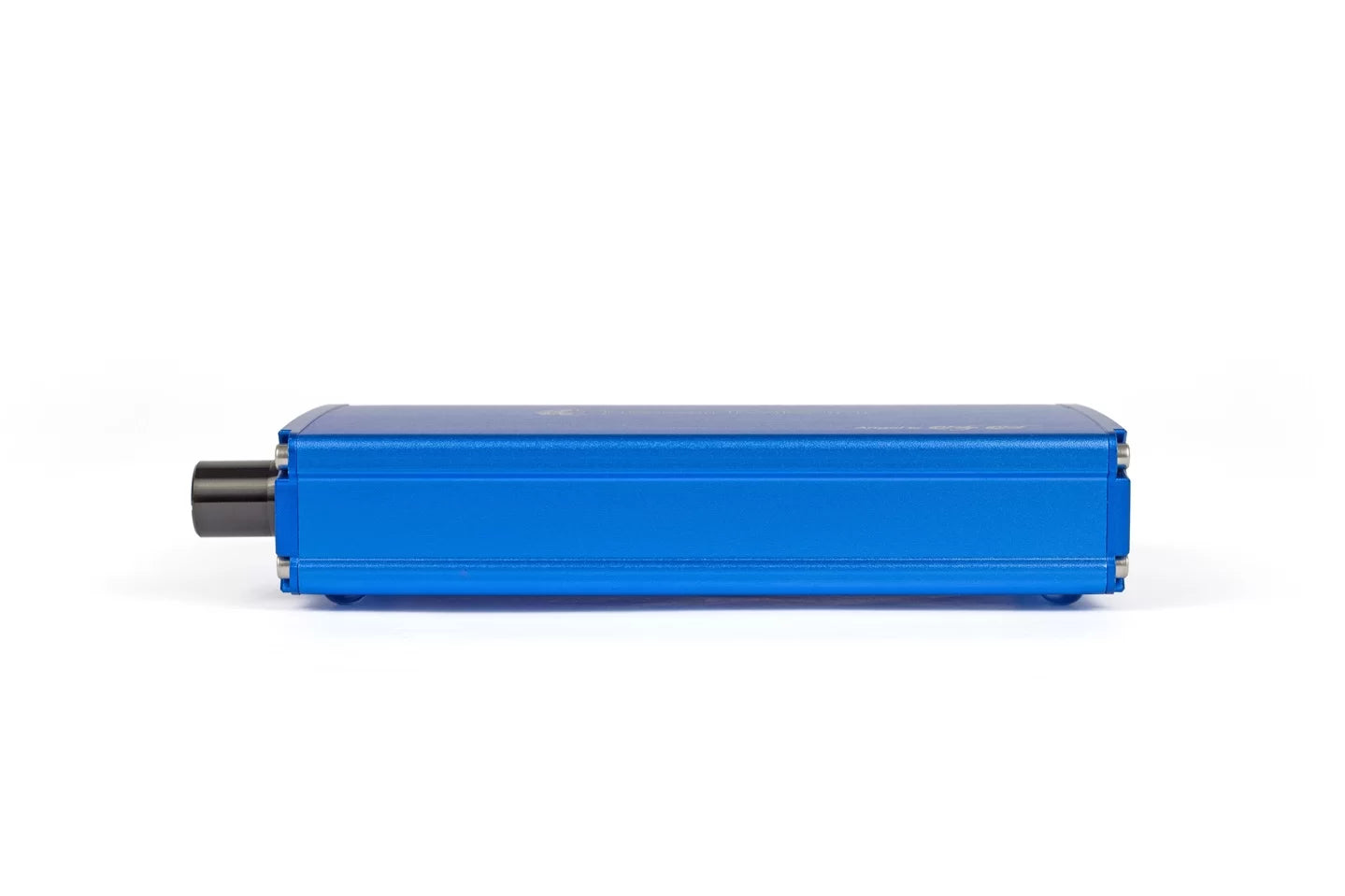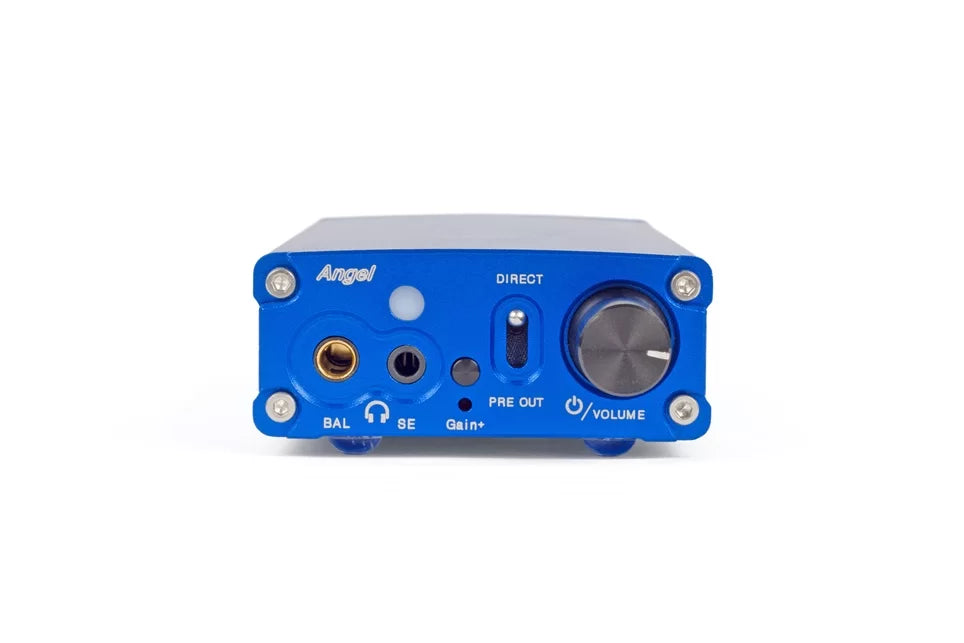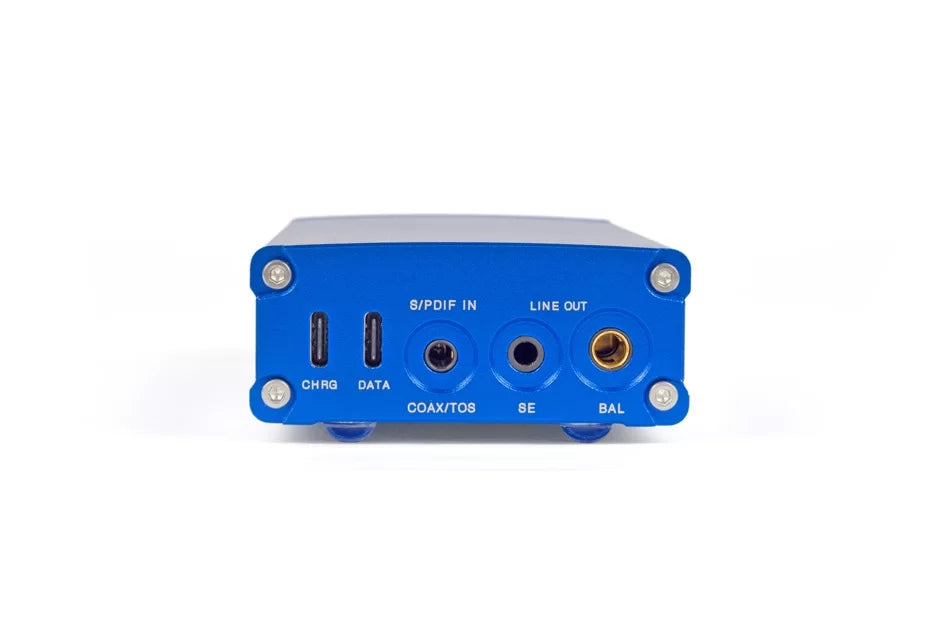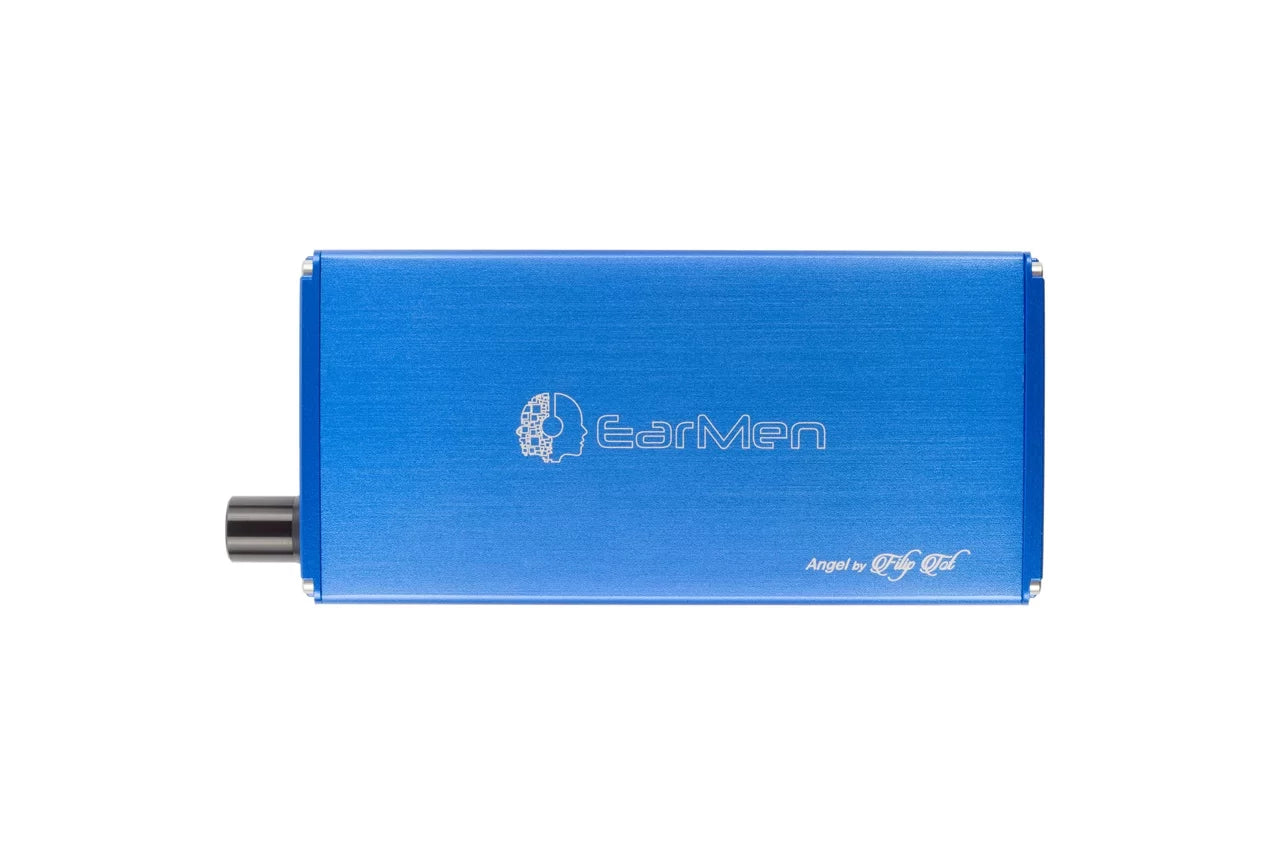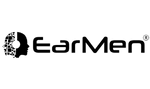 EarMen Angel Fully Balanced Hi-Res DAC/ Headphone Amplifier
---
Specifications

INPUTS
  USB C Female:
DATA
  USB C Female:
Charging
S/PDIF:
COAX/TOS
OUTPUTS
  Single End
3.5mm
  Balanced
4.4mm
DAC:
ES9038Q2M
AUDIO FORMATS:
  DSD:
256 DoP / Native DSD 512
  DXD:
Up to 768 kHz
  PCM:
Up to 768 kHz
  MQA Rendering:
OFS, MQA, MQA Studio, MQA
  MQA Full decoding:
Auth
LINE OUT:
Single-end output:
Fully Balanced output:
Output Level:
Direct Out:  1.5Vrms / 0dBFSPre Out: 7.2Vrms / 0dBFS
Direct Out: 3Vrms / 0dBFSPre Out: 8.5Vrms / 0dBFS
THD+N:
Direct Out: 0.005%Pre Out: 0.004%
Direct Out: 0.003%Pre Out: 0.002%
SNR:
Direct Out: >120dB / A-WeightedPre Out: >120dB  / A-Weighted
Direct Out: >119dB / A-WeightedPre Out: >119dB / A-Weighted
FrequencyResponse:
Direct Out: ±0.2dBPre Out: ±0.2dB
Direct Out: ±0.2dBPre Out: ±0.2dB
DNR:
Direct Out: >120dB Pre Out: >120dB
Direct Out: >119dBPre Out: >119dB
HEADPHONE OUTPUT:
Single-end with Gain+:
Fully Balanced with Gain+:
Output Level:
USB input: 7.2Vrms / 0dBFSS/PDIF input: 7.2Vrms / 0dBFS
USB input: 8.5Vrms / 0dBFSS/PDIF input: 8.5Vrms / 0dBFS
THD+N:
USB input: 0.004%S/PDIF input: 0.004%
USB input: 0.002% S/PDIF input: 0.002%
SNR:
USB input: >120dB / A-WeightedS/PDIF input: >120dB / A-Weighted
USB input: >119dB / A-WeightedS/PDIF input: >119dB/A-Weighted
Frequency Response:
USB input: ±0.2dBS/PDIF input: ±0.2dB
USB input: ±0.2dB S/PDIF input: ±0.2dB
DNR:
USB input: >120dB S/PDIF input: >120dB 
USB input: >119dBS/PDIF input: >119dB
GENERAL:
Battery:
2 x Li-Po 3000mAh
Charge:
Use 5V >= 2A adapter
Dimension (L x H x W):
152 x 27 x 66mm
Weight:
340 g (0.34 Kg)
Warranty: 
1 Year
All Earmen products carry 1 year limited warranty against manufacturing defects.
We offer free shipping on any product over $99. For full details please see our Shipping Policy.

Our returns policy lasts 30 days. If 30 days have gone by since your purchase, unfortunately, we may not be able to offer you a refund or exchange. For full details please see our Refund Policy.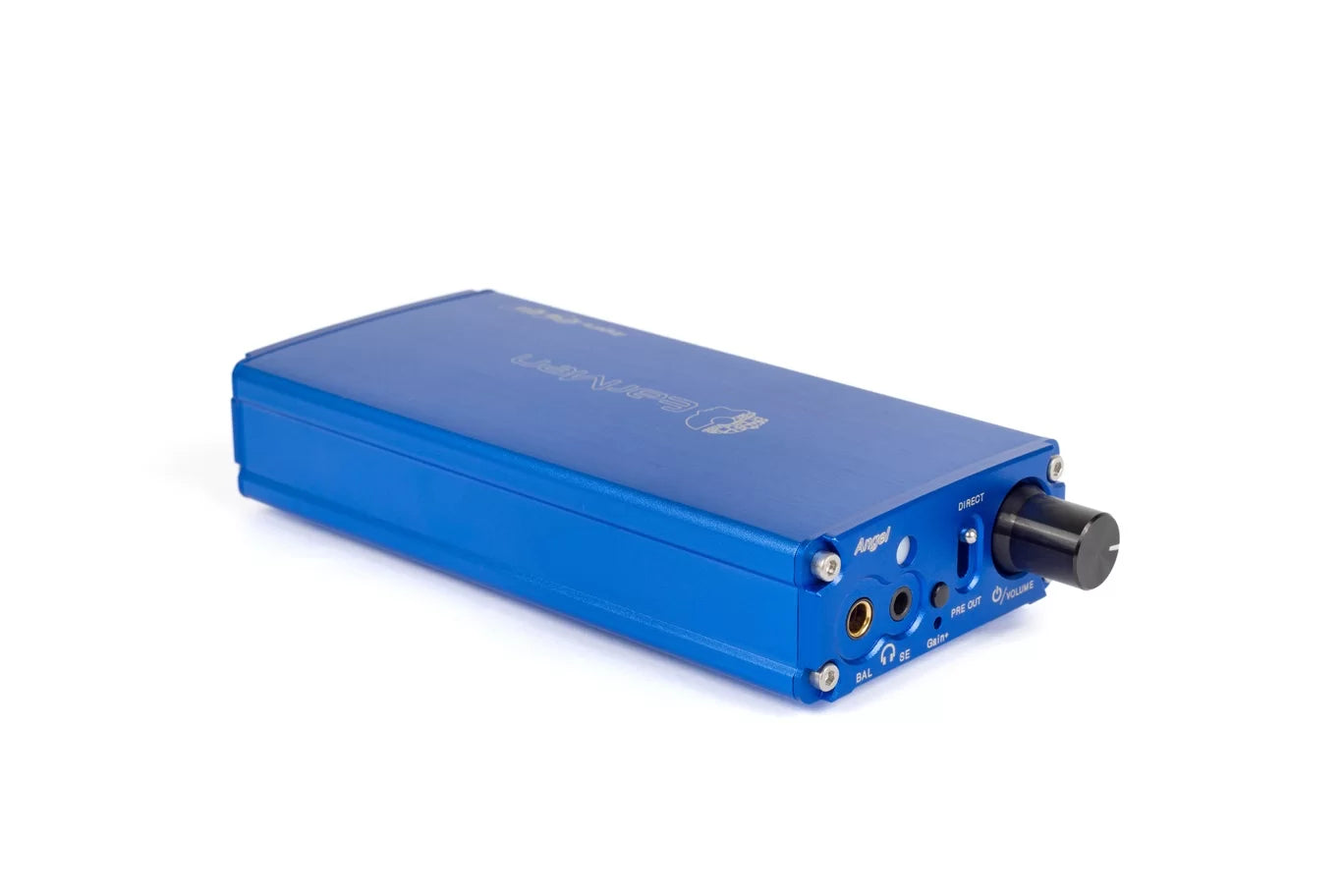 EarMen Angel Fully Balanced Hi-Res DAC/ Headphone Amplifier
EarMen Angel is Portable Fully Balanced Hi-Res DAC/ Headphone Amplifier with the Pre Out option. It is a very powerful audio device with which you will be able to listen to Hi-Res music on to go. You will be able to enjoy a plenty of power without worrying about consumption, since it is equipped with 2-cell battery. EarMen Angel will provide outstanding performance and we are sure you will enjoy it. Fly music with EarMen Angel!

Manufacturer's Details:
DAC
EarMen Angel uses ESS DAC ES9038Q2M which has great SNR and THD + N characteristics compared to its competitors, along with the newest XMOS USB receiver which is capable of decoding up to 768kHz/32 bit PCM, DSD256 via DoP and MQA Studio.Everything you ever need!

Fully Balanced
EarMen Angle is a fully balanced device whose balanced signal goes intact from the DAC all the way to the headphone output. There are no changes in the audio signal itself except for amplification, so the sound from the DAC is original.

The device is designed so that in the path of audio signal sound, there are no additional capacitors and other components that would introduce distortion, so the sound itself is fascinating.

Incredibly Dynamic
The dynamic range of 120dB is amazing, so the music you listen to becomes realistic, as if you are listening live. The device has a linear power supply with ultra low noise which helps to deliver even clearer sound. Once you hear the sound, you will desire nothing but this device.
MQA Studio quality audio
Angel supports Tidal Masters (MQA)

MQA (Master Quality Authenticated) is an award-winning British technology that delivers the sound of the original master recording. The master MQA file is fully authenticated and is small enough to stream or download. Visit mqa.co.uk for more information.

Powerful Battery
EarMen Angel has a two-cell battery 2x3000mAh which will give you the opportunity for many hours of listening to music. You do not have to worry about battery consumption, as the charging time is less than 3 hours. Separate DATA and USB charging ports allow the device to run continuously if it is on the charger, and so you can use it all day in your system.

Gain +

By switching to Gain + mode, you will get more power, volume and dynamics of sound. This option gives you the ability to adjust the volume to a more precise level, allowing Angel to be used with all types of sensitive and insensitive headphones.

Headphone jack options

Angel gives you a choice of headphone outputs to use the ones you love the most. You have the option of a 3.5mm single end output as well as a balanced 4.4m output. Whatever you choose, Angel will automatically recognise your selected output.

Line Out option
The line out option with outstanding features gives you the ability to use Angel as a Pre Amp for your home system. You can also choose whether to use Single End or Fully Balanced output. The choice is yours.

Key Features:
Fully balanced
Great features
Extremely durable
Gain +
Line Out Balanced option
Powerful Battery
Quality workmanship made in Europe
This product has no reviews yet.
WHILE YOU ARE BROWSING
You may also like