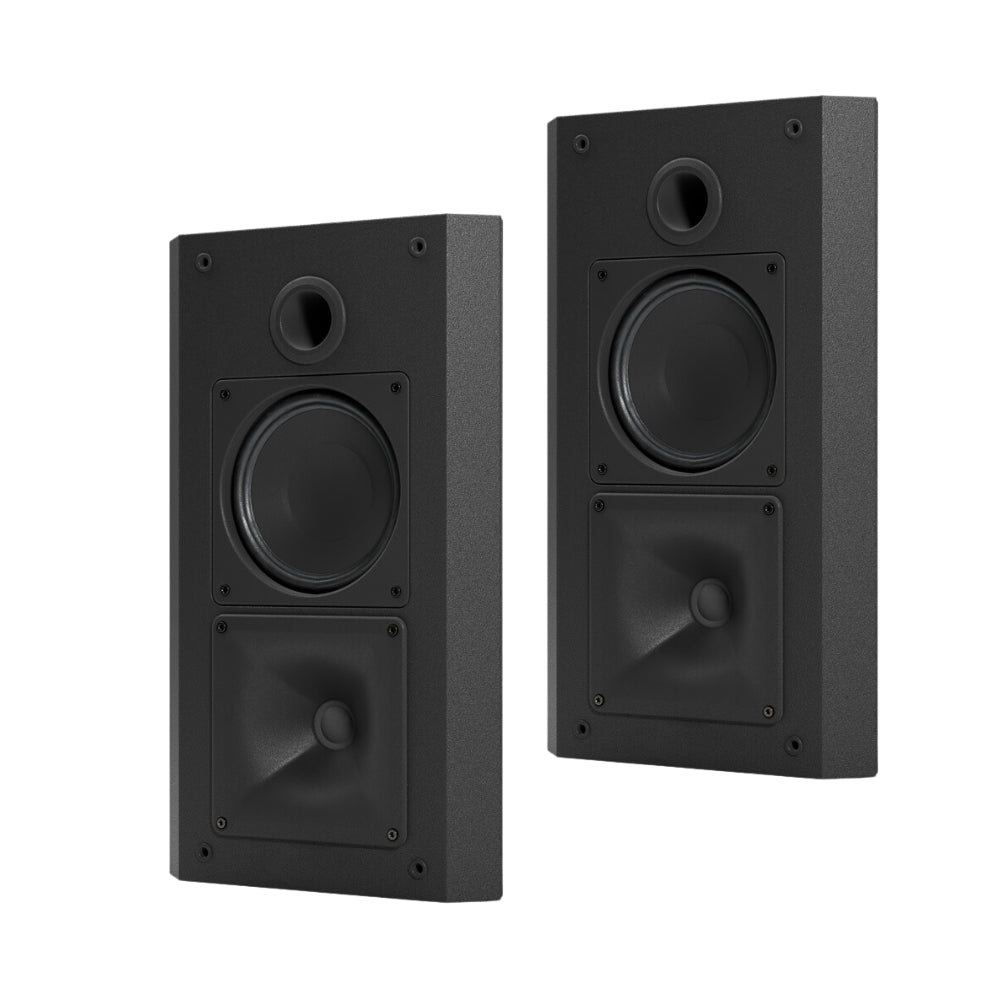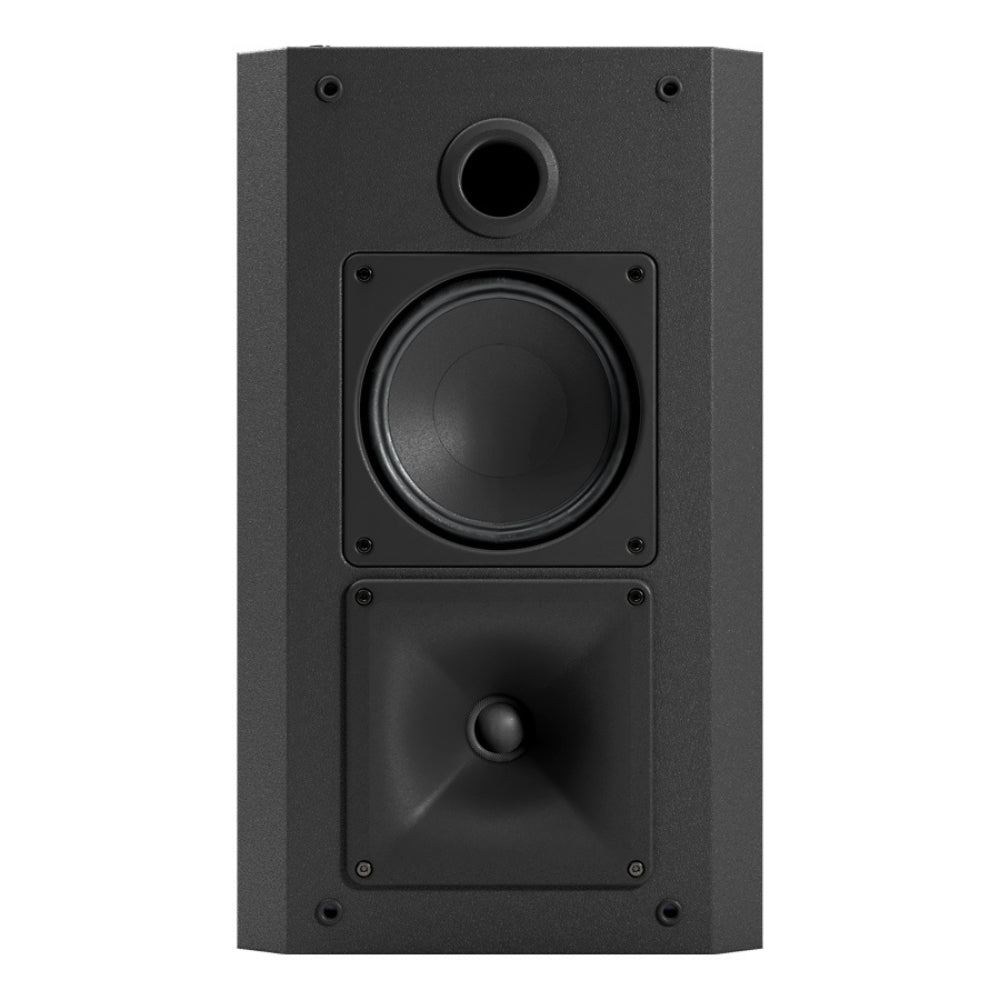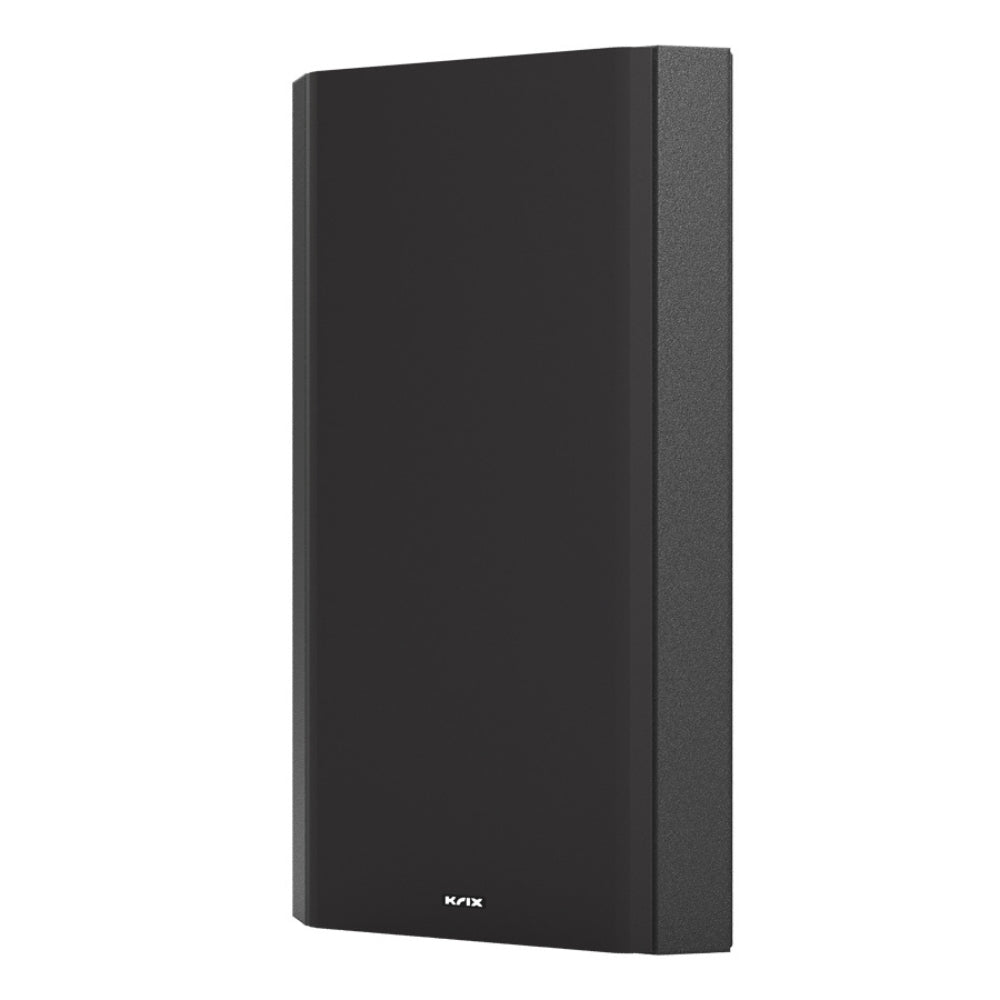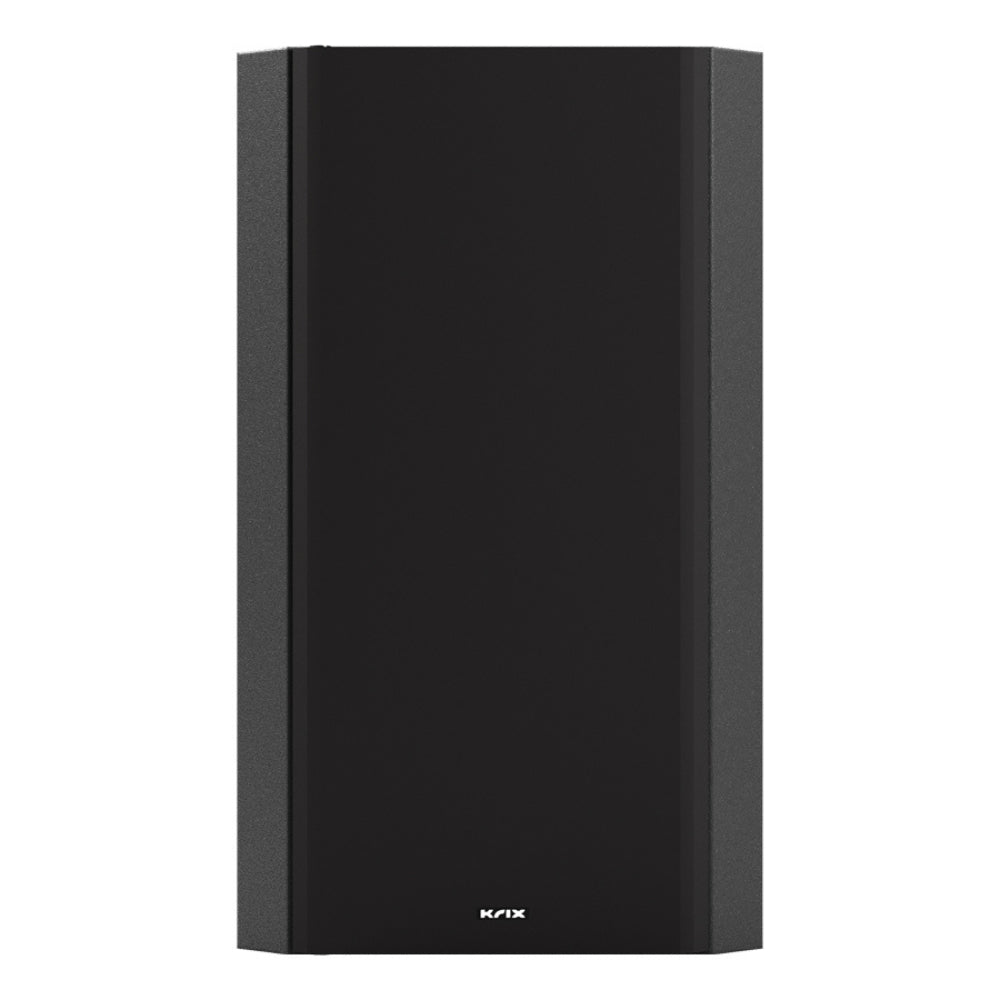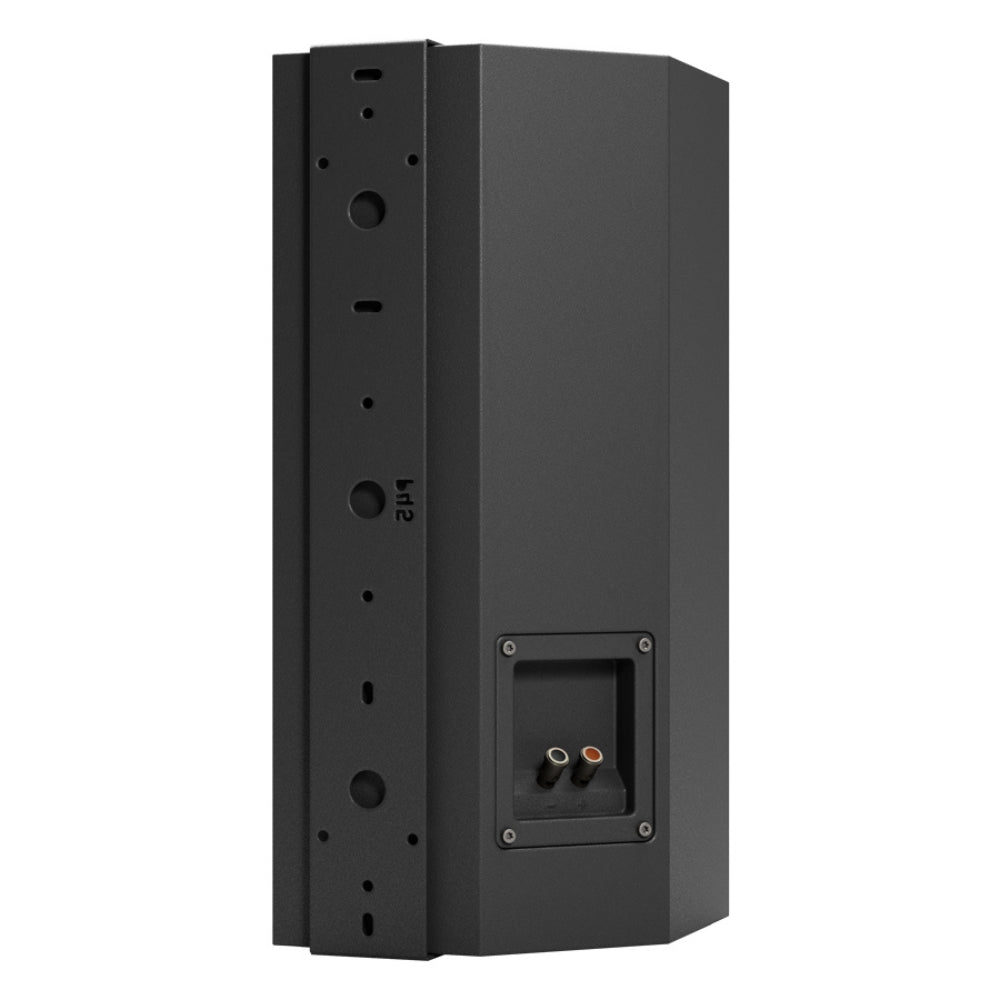 Krix Hyperphonix A45 On Wall Speakers
All Krix speakers are Australian designed and Australian made. Krix are so confident in the quality of their products that they provide a 5 Year Warranty with all new Krix speakers. To claim your warranty, please register your product with Krix within 90 days of the purchase date.
We offer free shipping on any product over $99. For full details please see our Shipping Policy.

Our returns policy lasts 30 days. If 30 days have gone by since your purchase, unfortunately, we may not be able to offer you a refund or exchange. For full details please see our Refund Policy.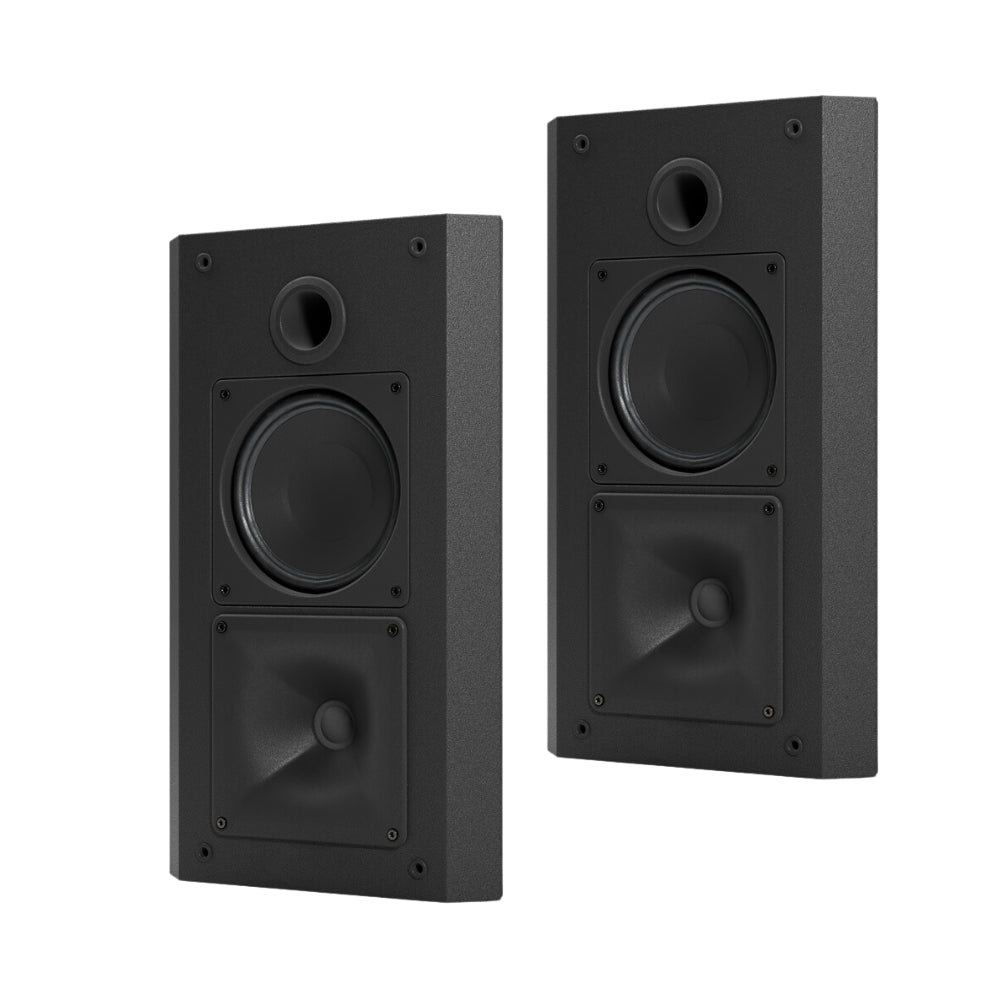 Krix Hyperphonix 45 On Wall Speakers (Pair)
The Hyperphonix 45 speaker is great for creating an immersive atmosphere; whether it be dinosaur roars from above or helicopter blades crashing into structures, it has the power to deliver high-intensity movie effects. For the latest sound formats such as Dolby Atmos and DTS:X, the 45 is especially adept, as it can direct effects accurately to the main seating area while still ensuring a stunning output. 
The Hyperphonix 45 can be mounted either horizontally or vertically which makes it ideal for locations where traditional speaker placement is off-axis to the main listening area. Common areas this is seen is in home theaters, such as front wide, front height, top front, top rear, rear height, and rear surround. Directing the speaker panel towards the seating significantly increases the high frequency response and eliminates the need for additional equalisation. 
The Hyperphonix 45 can also be affixed in two ways: flush against the wall for an on-axis orientation with the seating, or snugly in a corner (consult the installation guide for further info). 
The Hyperphonix 45 is optimally designed for home cinema experiences, boasting a 90 x 90 Krix short throw waveguide that noticeably improves dispersion and elevates efficiency to enable powerful sound. In addition, its 165mm subwoofer consists of a 50mm voice coil that guarantees a high-fidelity, high-output listening experience. 

Each speaker comes with a bracket and a black cloth grille adorned with an adjustable badge, allowing you to easily mount the speaker either horizontally or vertically for a polished look. 
Key Features:
Compatibility
It supports the latest sound formats like Dolby Atmos and DTS:X, delivering dynamic, realistic, and immersive sound.
Installation
The speaker can be installed vertically or horizontally, depending on the desired position and off-axis angle. It can also be mounted "flat" to the wall or tightly into a corner.
Improved High Frequency Response
By angling the speaker baffle towards the seating area, the high-frequency response is improved, reducing the need for equalisation.
Waveguide Technology
The speaker features a newly developed 90 x 90 Krix short throw waveguide, enhancing dispersion characteristics and increasing efficiency for high output levels.
Bass Driver
It incorporates a 165mm bass driver with a large 50mm voice coil, optimised for high-fidelity and high-output applications.
Included Accessories
Each speaker comes with a bracket and black cloth grille with an adjustable badge, allowing for horizontal or vertical orientation and ensuring easy installation while maintaining an attractive appearance.
WHILE YOU ARE BROWSING
You may also like