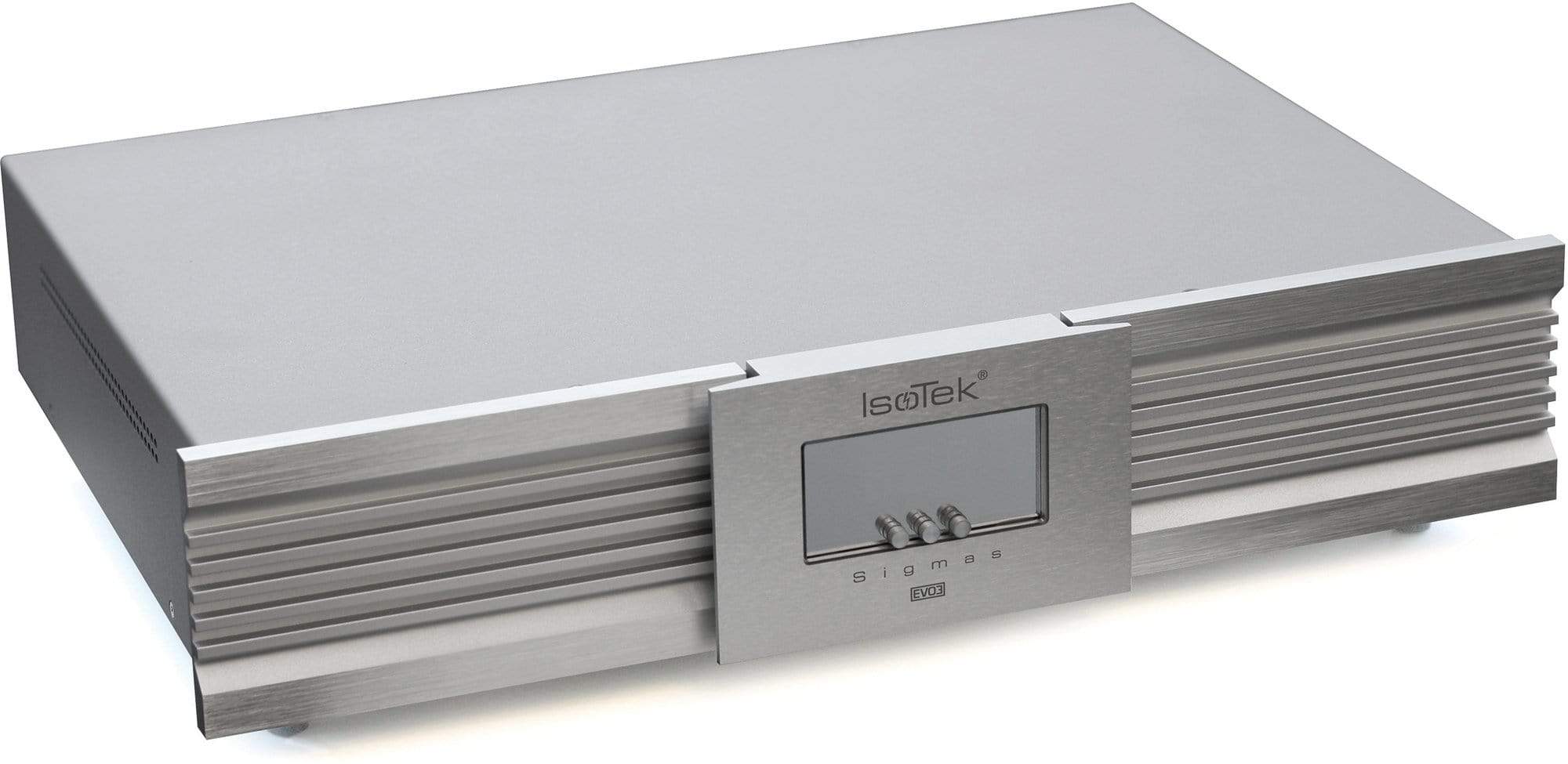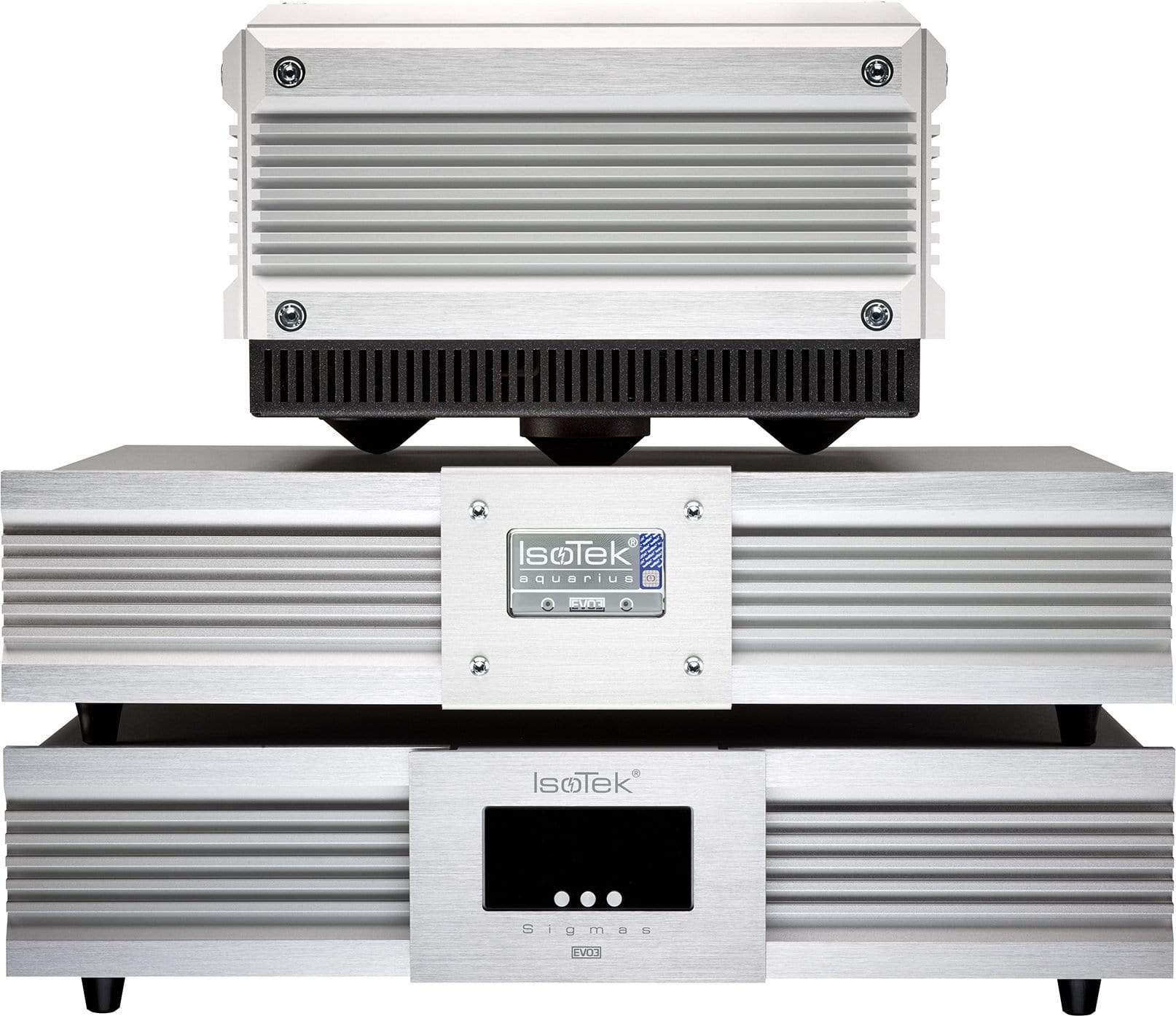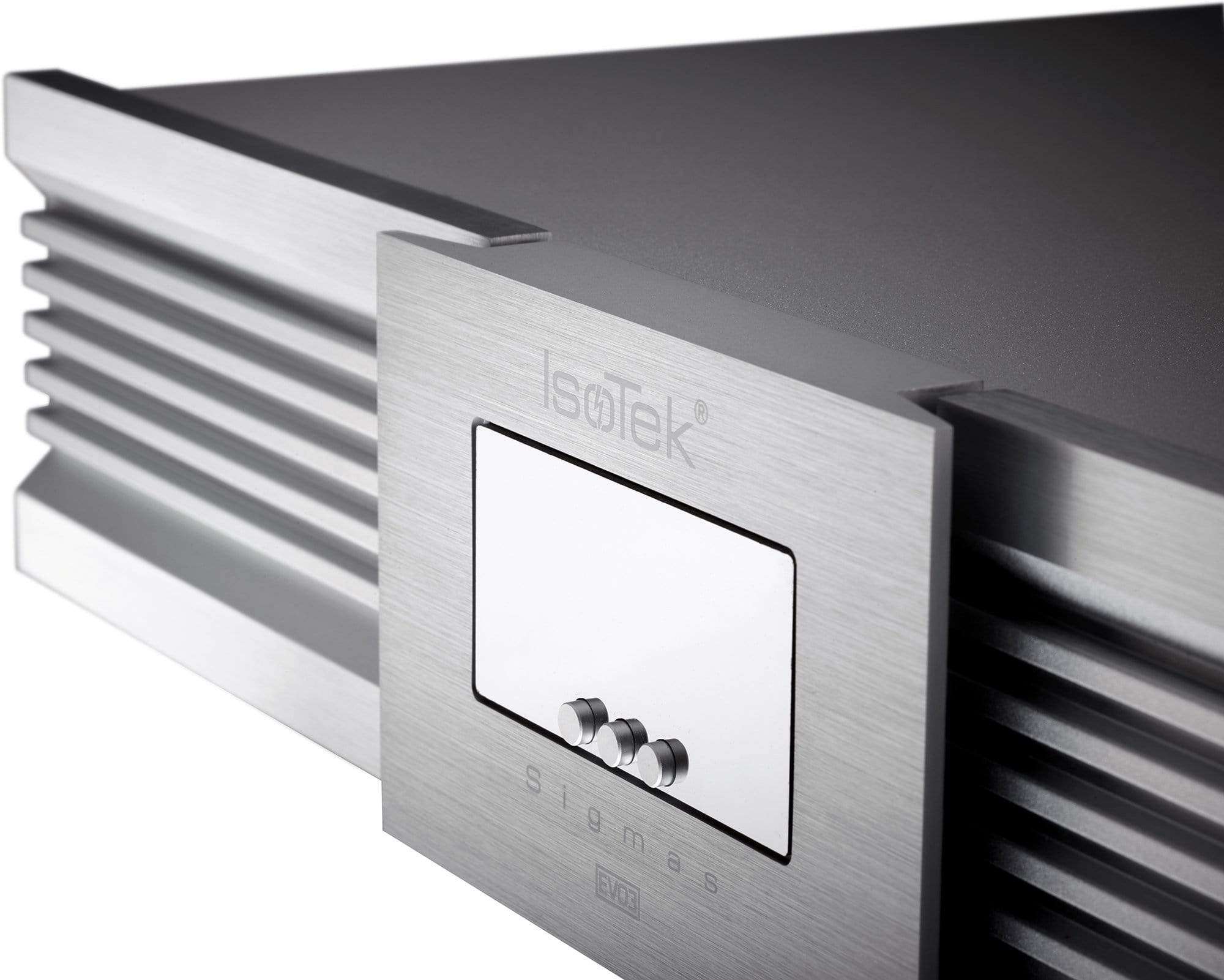 IsoTek EVO3 Sigmas Power Conditioner
---
Specifications

| | |
| --- | --- |
| Number of outlets | 6 |
| Type of outlets | UK, EU, US, AU, CH |
| Display Voltage | / THD / off |
| Mains inlet | C20 IEC |
| Mains voltage | 100-240VAC 50-60Hz |
| High current (Continuous) | 16Amps (3680W) |
| (Transient) | 15,000W |
| Medium current | 10Amps (2300W) |
| Dimensions | 445 x 90 x 305mm (W x H x D) |
| Weight (boxed) | 10kg |
All IsoTek power conditioners and cables are covered by warranty for 2 years from date of purchase.
We offer free shipping on any product over $99. For full details please see our Shipping Policy.

Our returns policy lasts 30 days. If 30 days have gone by since your purchase, unfortunately, we may not be able to offer you a refund or exchange. For full details please see our Refund Policy.

IsoTek EVO3 Sigmas Power Conditioner
This product ships with an IsoTek EVO3 Premier Cable included!
Manufacturers Details:
The EVO3 Sigmas is the bigger brother of our highly respected EVO3 Aquarius. Again offering 4 medium power outlets, now rated at 10A and 2 high current 16A, driven by a light version of the Titan's Direct-Coupled© circuit. It represents an extremely cost effective full system upgrade.

Engineered With Care:
IsoTek's EVO3 Sigmas represents a significant step up from our award winning Aquarius. Sigmas features a lightversion of the Titan's high current Direct Coupled Design technology, allowing for low impedance high current delivery to two dedicated outlets. These are specifically designed for power amplifiers, active loudspeakers or sub woofers.

A further four outlets are dedicated to all other (front end) equipment, CD player, music server, projector, pre-amplifier, etc.

Sigmas is an easy to install full system upgrade, improving a systems sound stage with increased three dimensional imaging, bass articulation and control are also improved, with a sense of extended frequency range and openness.

Housed in a striking steel and machined aluminium chassis, Sigmas is the perfect upgrade for all high quality audio systems.

Key Features:
Removes both Common Mode and Differential Mode mains noise.
RFI reduction 75dB
Six unique conditioning stages ensure optimal isolation between all outlets. Two high-current outlets incorporate part of Titan's Direct-Coupled© circuit. Four outlets feature IsoTek unique Adaptive Gating© circuit, which auto-senses the load.
LED Display showing voltage and THD distortion of the mains.
KERP© (Kirchoff's Equal Resistance Path) ensures equal resistance and equal power delivery across all outlets.
108,000A of instantaneous protection.
Internal wiring; solid core silver plated PCOCC with FEP virtually an air dielectric.
Two high-current outlets delivering 3,680W continuous. Four medium-current outlets delivering 2,300W continuous. 
This product has no reviews yet.
WHILE YOU ARE BROWSING
You may also like