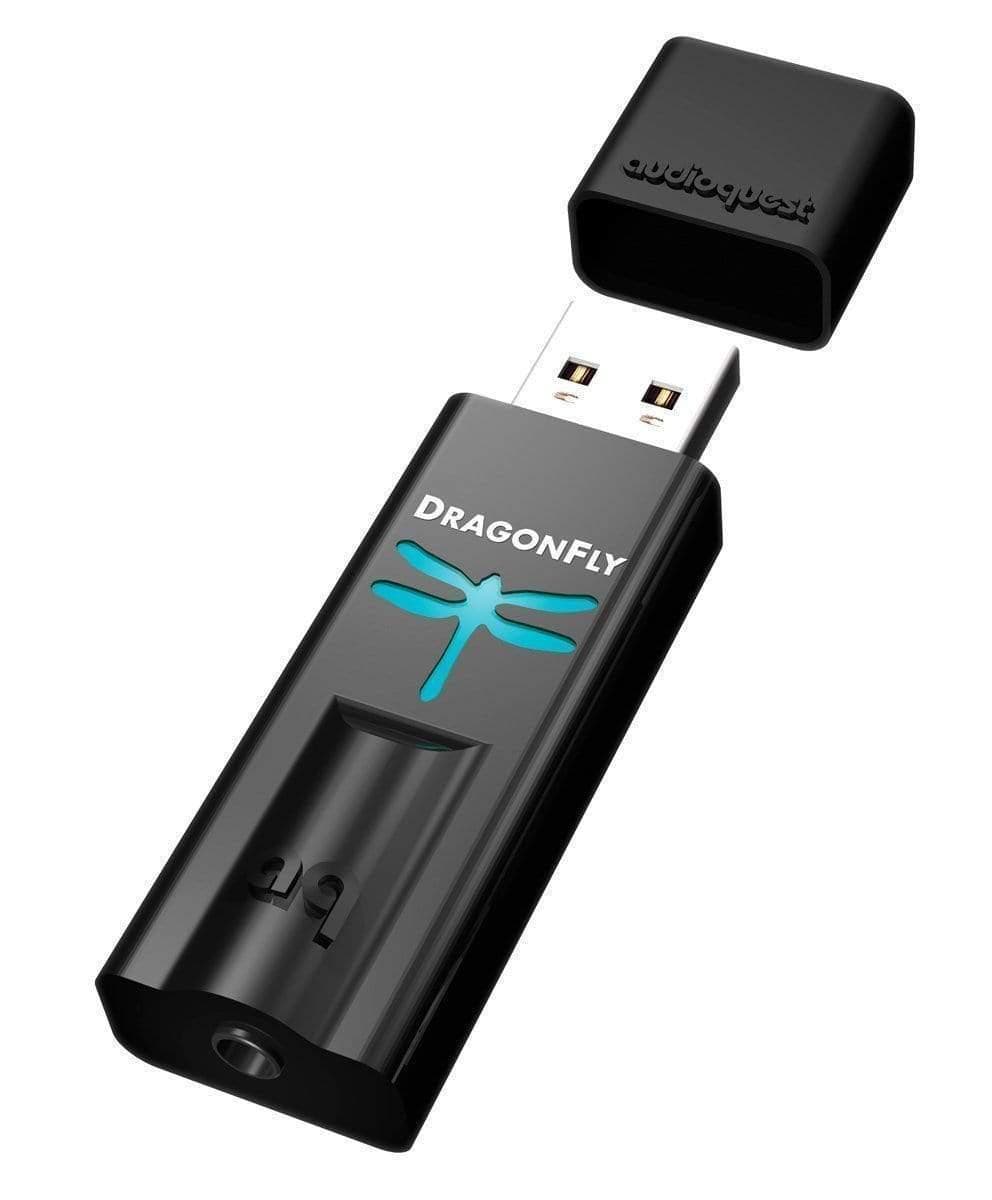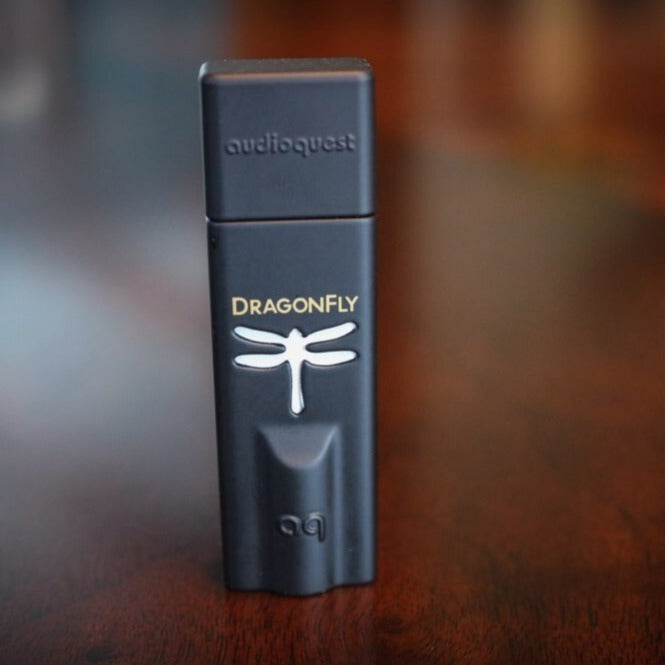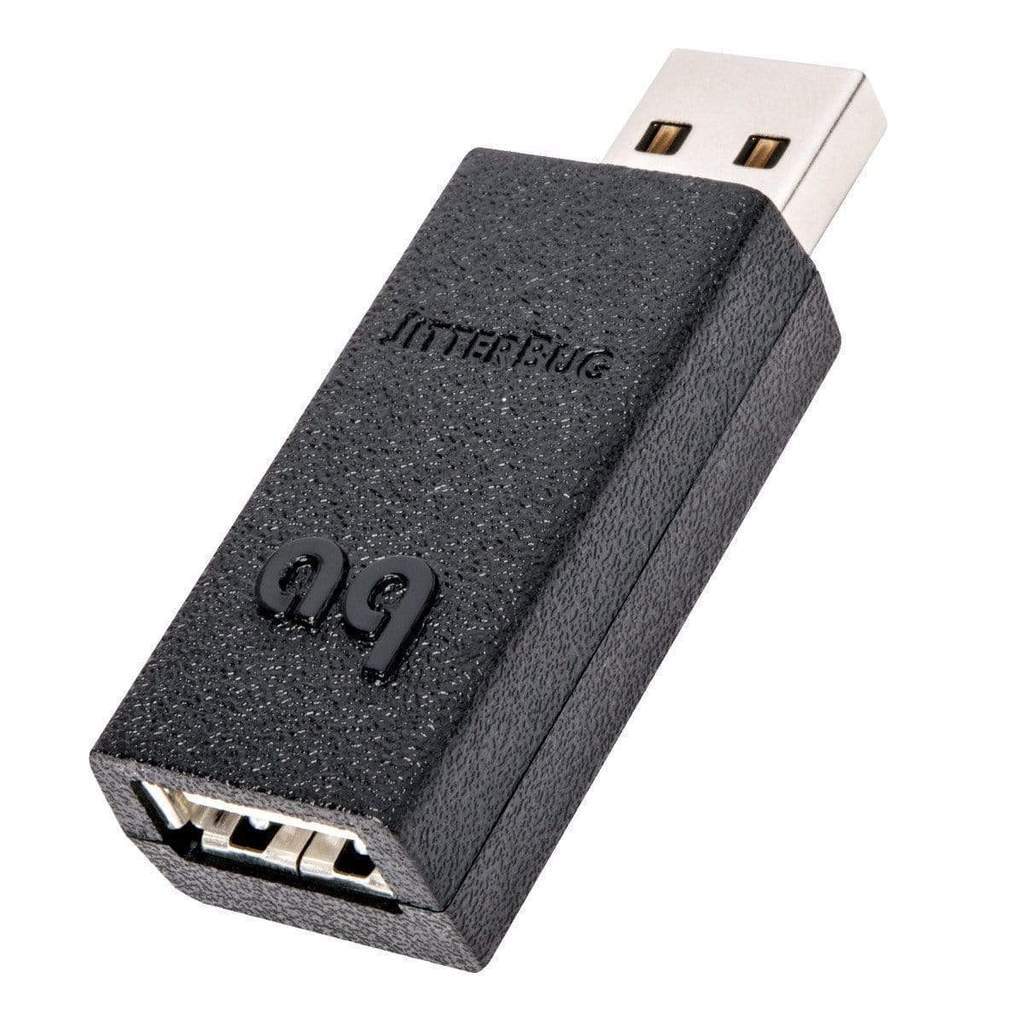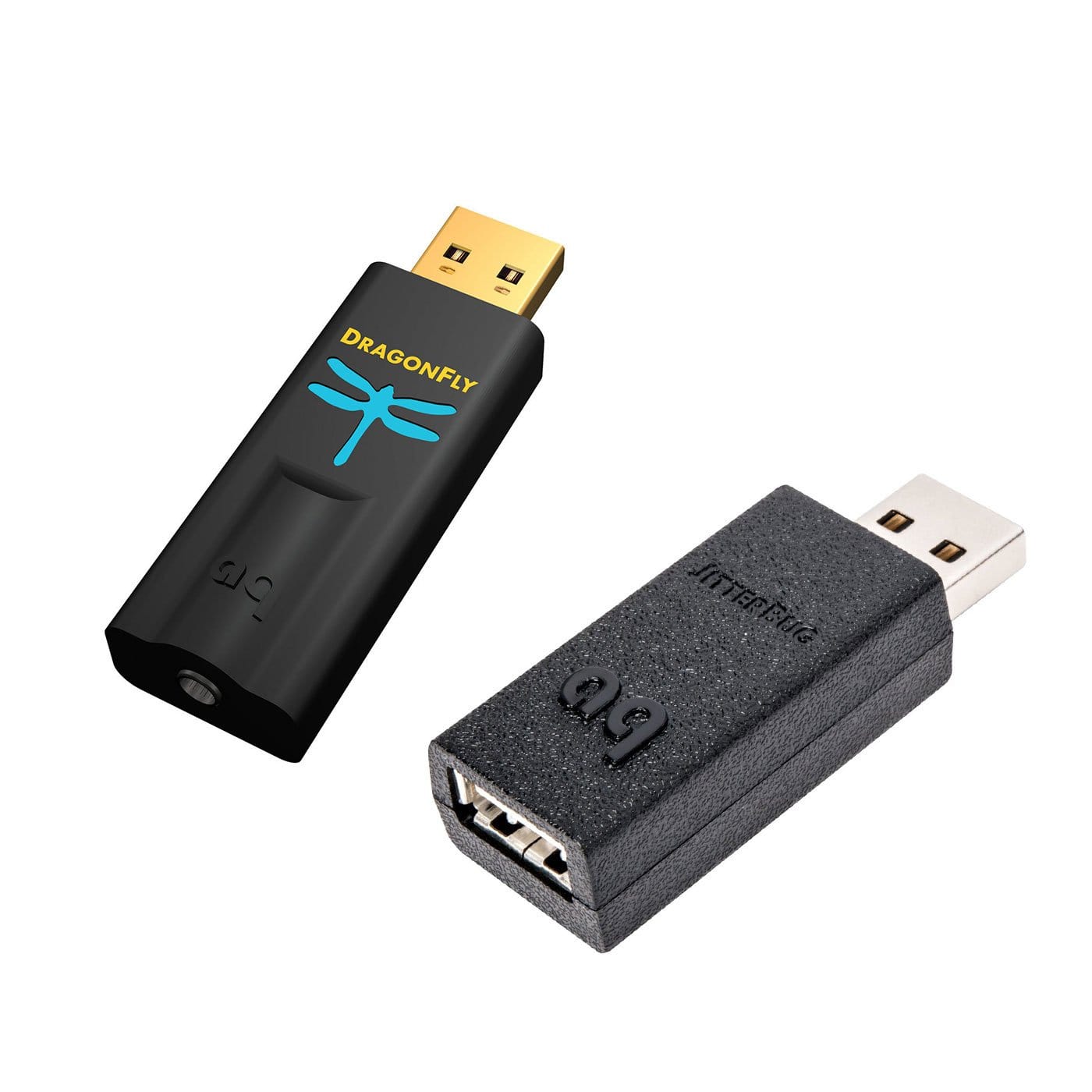 AudioQuest DragonFly Black USB DAC
---
Specifications

| | |
| --- | --- |
| | USB Stick-Sized Digital-to-Analog Converter |
| | Plays all music files: MP3 to high-res |
| | Compatible with Apple and Windows PCs, as well as (iOS) Apple and Android devices such as smartphones and tablets (requires Apple Camera Adapter or Made for Android/OTG adaptor) |
| | Drives headphones directly |
| | Fixed output feeds preamp or AV receiver |
| | Asynchronous transfer ensures digital timing integrity |
| | Medium output (1.2 volts) drives a wide range of headphones |
| | 32 bit ESS 9010 DAC with minimum-phase filter |
| | Analog volume control |
AudioQuest Australia will repair or replace any defective product that has not been abused, for the lifetime of the product, as long as you are the original owner.

Proof of original purchase is required.
We offer free shipping on any product over $99. For full details please see our Shipping Policy.

Our returns policy lasts 30 days. If 30 days have gone by since your purchase, unfortunately, we may not be able to offer you a refund or exchange. For full details please see our Refund Policy.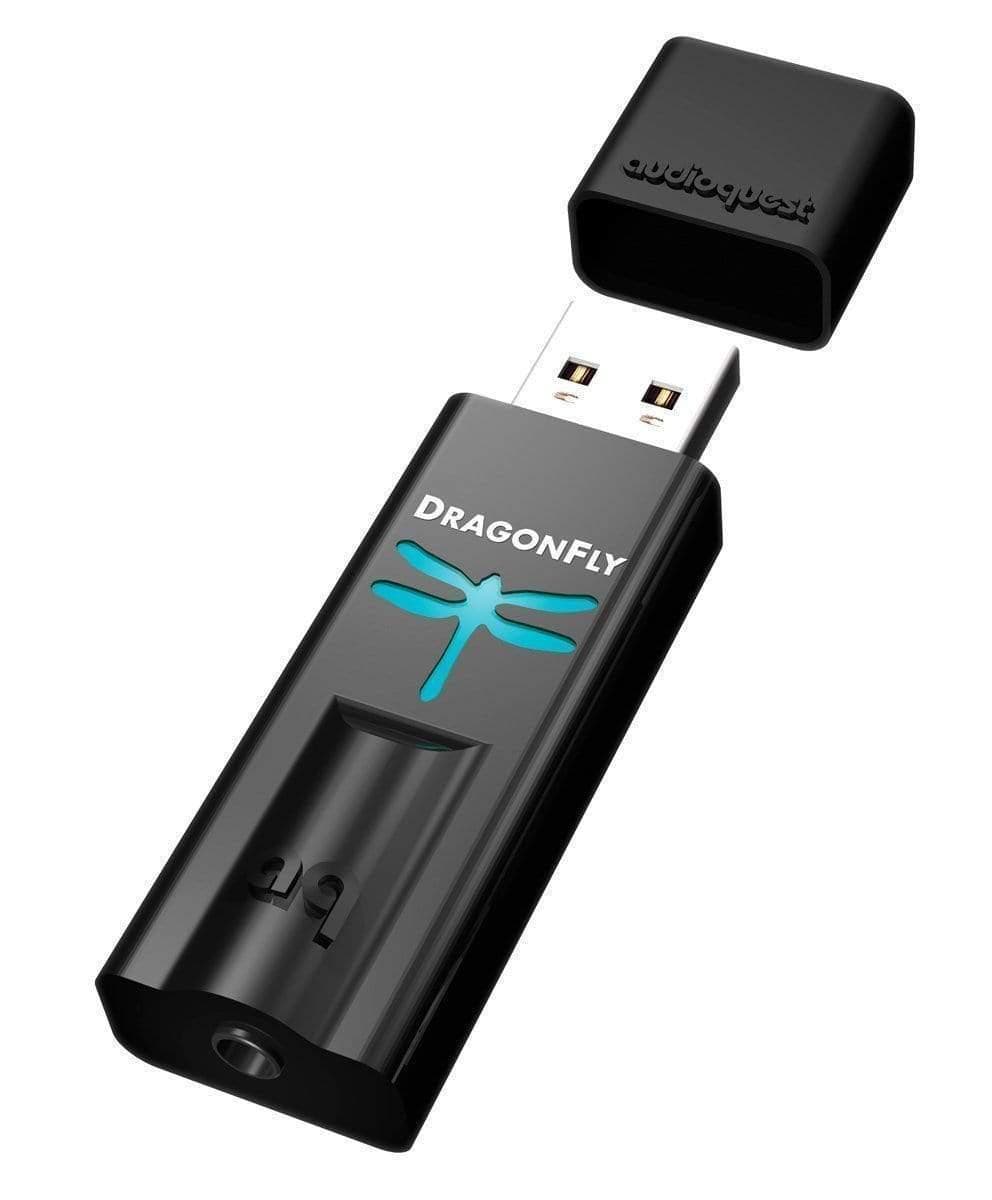 AudioQuest Dragonfly Black
The AudioQuest DragonFly Black is a USB DAC (digital-to-analog converter) / headphone amp designed to deliver a cleaner, clearer and noticeably more high-resolution sound from your mobile devices, computer, smartphone, or tablet.
DragonFly Black's unique design allows for playback of any file type regardless of resolution. Natively, DragonFly Black is capable of decoding 24-bit/96kHz data and uses minimum-phase filtering to get naturally detailed and a more authentic sound.
DragonFly Black represents the culmination of several new and exciting achievements for USB DAC's & headphone amplifiers. We've tested the Black in-store many times across a range of different headphones, noting a significant jump in sound quality almost every time.
Over the better part of three years, AudioQuest and acclaimed engineer Gordon Rankin have been tirelessly developing sophisticated software solutions that have allowed us to implement a new, high-performance class of USB microcontroller.
Check out our video breakdown of the full AudioQuest Dragonfly Range
The Original DragonFly
Launched in 2012, press and public alike have enthusiastically embraced AudioQuest's multi-award-winning DragonFly USB DAC / preamp / headphone amp as the rare audio product that bridges the gap between die-hard audiophiles and mainstream music lovers.
DragonFly plugs into a computer's USB port to bypass the computer's compromised audio circuitry and deliver cleaner, clearer, more naturally beautiful sound to headphones, powered speakers, and complete audio systems.
AudioQuest's DragonFly Black incorporates the excellent 32-bit ESS 9010 Sabre DAC chip as well as the same fine quality headphone amp and analog volume control found in the DragonFly 1.2. The Dragonfly Black is intentionally made with analog volume control for a purer and cleaner sound. As for power, the Black yields 1.2 volts, which is enough capable to drive all preamplifier input circuits and other reasonably efficient headphones.
The 32-bit DAC chip in the Dragonfly Black is remarkably powerful and sophisticated, however, has been intentionally limited to 24-bit/96kHz resolution, allowing it to be fully compatible with PCs without having to download and install new drivers.
Small, affordable, easy to use, and remarkably effective, DragonFly was named Stereophile's 2012 "Computer Audio Component of the Year" and 2012 "Budget Component of the Year;" Tone Audio's 2012 "Digital Product of the Year;" Computer Audiophile's 2012 "Computer Audiophile Product of the Year;" AudioStream's "Greatest Bits;" and What Hi-Fi?'s 2014 "Product of the Year."
If you want to take it to the next level, check out the upgraded Dragonfly Red, or new Dragonfly Cobalt at the top of the range! 
AudioQuest DragonFly Black FAQ:
How Do I Use The AudioQuest Dragonfly Black? 
Using the Black couldn't be easier - simply plug the USB end of the DAC into your source component's USB port (or adapter if required) and then connect your headphones via the 3.5mm jack. 
What Are The Main Differences Between the DragonFly Black, Red & Cobalt?
All DragonFly USB DAC's are designed to preserve the body, warmth, and natural beauty in music, while improving the resolution and overall sound quality. In the word's of AudioQuest themselves - 'we like to think of the progression like this: Black is beautiful, Red is more beautiful, and Cobalt is most beautiful!'.
What Kind Of Audio Content Can I Play Through DragonFly?
With all current-production models of AudioQuest's DragonFly USB DAC (Black, Red, Cobalt), music appreciation and exploration are limitless: Plug into an Apple or Windows® computer or connect to an iOS® or Android mobile device. Play YouTube or Vimeo videos. Go hunting on Bandcamp or SoundCloud. Explore playlists and podcasts on Spotify, Pandora, or Deezer. Stream high-res audio from Tidal or Qobuz. 
This product has no reviews yet.
WHILE YOU ARE BROWSING
You may also like