Like two products in one: CD player and standalone DAC
A true high-performance, high-end, affordable digital product that meets current and future needs. The
MOON 260D CD transport
with
optional 32-bit DAC
is the next evolutionary step in combining high-performance, useful features, CD playback and music streaming all into one chassis.
Highly flexible with USB input
The MOON 260D provides superb flexibility as a result of it being a CD Transport and a DAC all-in-one. Thanks to its 32-bit processing engine, upsampling capabilities, hallmark MOON oversized power supplies and elaborate analog stages, the 260D's sonic performance is without equal in its price category. The DAC section is entirely optional, whereby you can easily add it later on, if not needed right now.
Warm and open sound clarity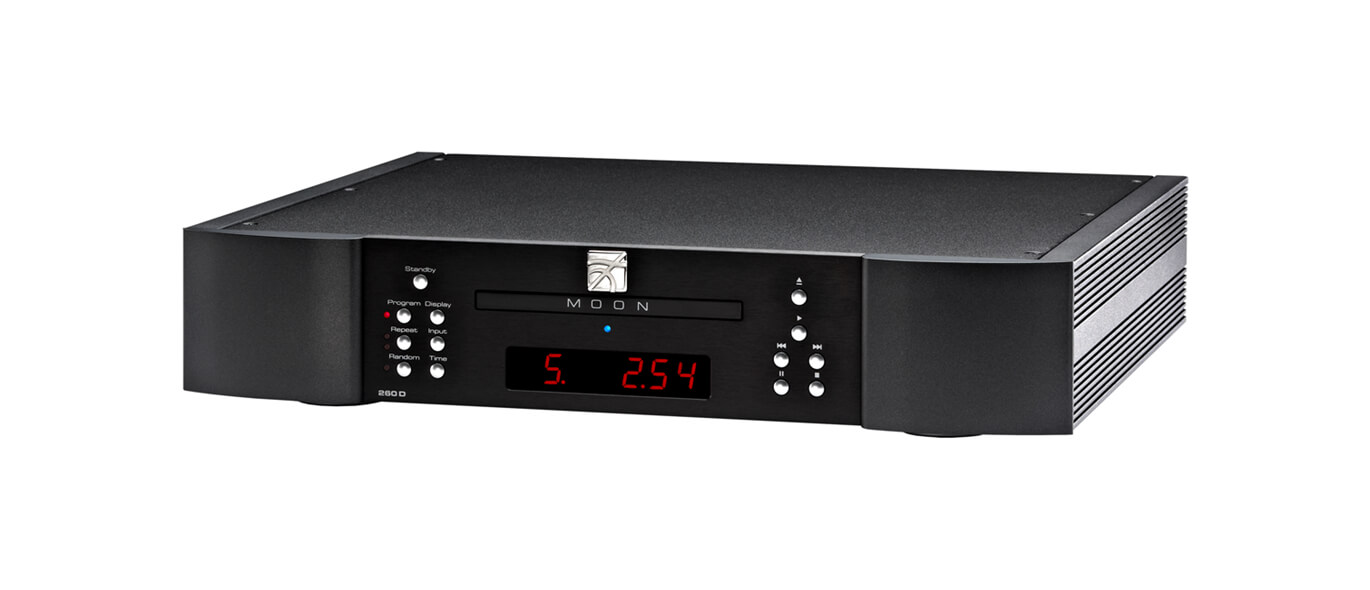 Available as a transport only for DAC owners (T version)
Proprietary CD drive system mounted on our M-Quattro gel-based 4-point floating suspension for vibration damping, allowing ambient and spatial cues in your recordings to come to life like never before.

Two (2) digital outputs – S/PDIF and AES/EBU.

True 32-bit asynchronous Digital-to-Analog converter.

4 digital inputs (S/PDIF x 2, TosLink x 1 and USB x 1) allowing for a connection to virtually any digital source.

USB input with galvanic isolation.